Who is online?
In total there are
44
users online :: 9 Registered, 1 Hidden and 34 Guests :: 2 Bots
Deus Machina
,
Gator_Tooth
,
JimmyRussler
,
killcarrion
,
LARIATO
,
Lobo
,
starvalentine
,
Un3xpected
,
Winner3
Most users ever online was
155
on Sun Oct 09, 2016 8:33 am
Champions & #1 contenders
Miss Fortune
Thu Feb 23, 2017 8:30 pm by starvalentine
She's baaaccckkk!
"Ladies and Gentlemen, introducing the Queen of New York, The Sicilian Assassin...... MISS FORTUNE! Madison Oppenheim!!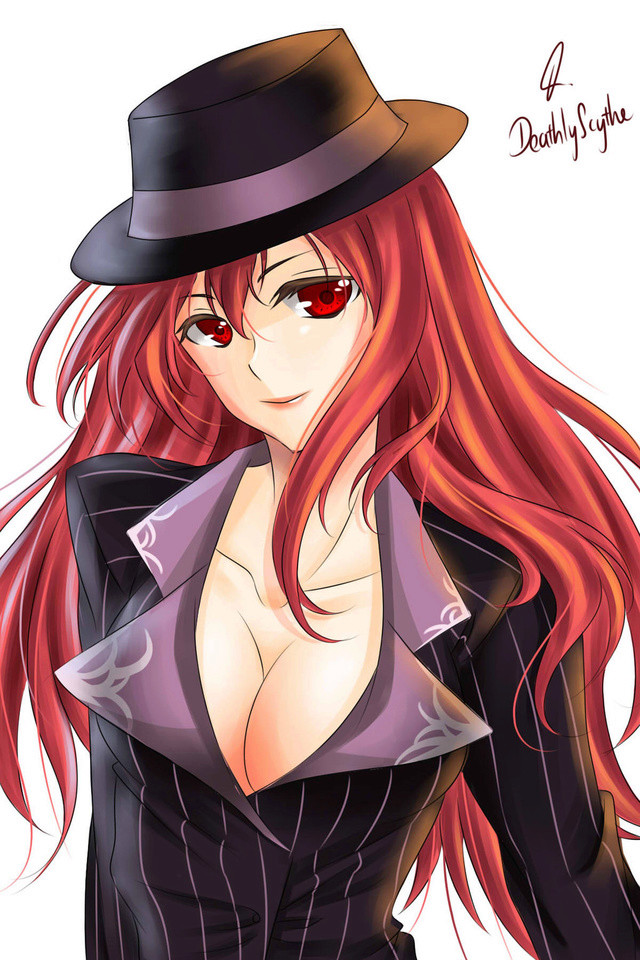 Comments: 0
Found my HHH
Wed Feb 22, 2017 10:40 pm by starvalentine
Comments: 3
Something I've Noticed
Tue Feb 21, 2017 10:06 am by scorn53
I'm not sure if anyone else has noticed, but every few weeks the same user joins the site, creates a few profiles and matches, then promptly leaves. I've only noticed because they follow a very similar profile template (and call it weird, but the use of black font), albeit they've now edited their latest one because they cannot delete it.
Upwards-
http://www.afwrpg.com/t14743-auriel-jessamine
Scarf-
http://www.afwrpg.com/t15951-maxine-rolanda
Their most recent name was 1 12 12 or something …
[
Full reading
]
Comments: 9
Page 2 of 6 •

1, 2, 3, 4, 5, 6

"Well... I kinda play a lot of games. Usually have my DS stashed in my locker and I got a lot of games on my laptop and consoles...and that's pretty much it." She admitted sheepishly, "I've been trying to cut down! Do more training and less messing around but... yeah, my thumbs get more exercise than anything." The cosplayer said with a slight frown. Even now she was still slightly ashamed at just how much of a geek she was. Hopefully Cerbera didn't make fun of her though or that little bitch is gonna be headfirst in a trashcan. Gah! No. Bad thoughts, must resist evil!
_________________
Under construction

Adrian Kytes (Face)
Rebecca Tomko (Heel)
Sabine Shanoa (Face)
Tina Armstrong (Face)
Cerbera remained silent for a while. Making it feel like she wasn't sure what to say to all that, looking off at the other side to avoid watching Adrian for a few moments before she finally spoke out. " Any experienced in first person shooters? I need a partner for House of the Dead in the arcade but no one is quick enough or accurate enough.. Or let's just say, smart enough with their bullets. "

Cerbera was actually an arcade freak, going there daily to game and off course, eat delicious snacks there, the fact that she enjoyed gaming more then wrestling, made it more simple for Cerbera to talk to Adrian now.
Adrian's mood perked up noticeably as soon as Cerbera mentioned an arcade. "Experience? I'm awesome at them! I've never met an arcade machine I couldn't make my bitch! You need a partner? Consider the game won!" She declared, all nervousness evaporated of the surface of her face. Now she was in her comfort zone.
_________________
Under construction

Adrian Kytes (Face)
Rebecca Tomko (Heel)
Sabine Shanoa (Face)
Tina Armstrong (Face)
" Well then, I beleive we can have alot of fun on the hardest difficulty. " Cerbera walked a little faster, even trying to tug on Adrian's arm to make her follow her pace. " Let's get going, I wanna see how good you are! " Cerbera was actually becoming excited now, wondering just how far they will be going or even beat the game at hardest mode! Cerbera usually played alone with both pistols but she off course can't keep her eyes on everything, so a partner would be helpfull and believing Adrian's words, she could hardly wait.
"Haha-Whaaah!" Adrian yelped as Cerbera pulled her to keep up with her pace. It wasn't as if she was being slow it's just...okay she was being slow today, maybe it was the post match crash in disguise. But anyway after a brief stumble they were off, to the arcade. And to victory
_________________
Under construction

Adrian Kytes (Face)
Rebecca Tomko (Heel)
Sabine Shanoa (Face)
Tina Armstrong (Face)
Cerbera kept tugging Adrian along like a hyperactive child pulling their parent along to something they wanted. After a while of walking they made it to Cerbera's favorite arcade, even making her grin at the sight and how much fun she'd have beating every game with Adrian, pulling her inside and looking around. " So. What do you want to do first? I want to make sure everyone is jealous by completing everything inside. "
As she was tugged along Adrian kind of got slightly lost in thought, how Cecilia had always looked at her like a little sister, and now with how excitable Cerbera was with the prospect of video game domination maybe she had someone she could look at like a little sister. "Hmm... how about..." She said once they arrived surveying the machines, there seemed to be quite the crowd near the fighting games, seemed like someone was doing well. "We take those kids for all they're worth." She said with confidence before she checked her wallet... Empty? She searched and searched, but found nothing... "Actually... may want to get some coins, whatever these machines take."
_________________
Under construction

Adrian Kytes (Face)
Rebecca Tomko (Heel)
Sabine Shanoa (Face)
Tina Armstrong (Face)
" I got us covered. " Cerbera said as she made her way to the counter, the man coming back from helping someone else before he noticed Cerbera. " Ah, Cerbera! The usual? " Cerbera nodded and the man reached down to grab a large bag with coins inside, passing it on to Cerbera while she gave him a small card, checking it and tapping a few things on his computer before returning it.

" Have fun! " Cerbera took the bag with a smirk and turned to Adrian, showing her the bag. " We can do plenty of things now. I come here usually so, I don't really have to wait too long. " She took out a coin and flipped it up with the back of her thumb, catching it again before she made her way to the fightning games where most people were. " Let's see.. "
Adrian looked with wonder as Cerbera jumped the queue and got a big bag of coins straight away. "Cool..." she said "I've gotta go to this place more often." she said, following the little demon. "What's up soon to be losers? Looking to lose a lot of money trying to beat us?" She taunted at the group with a smile on her face.
_________________
Under construction

Adrian Kytes (Face)
Rebecca Tomko (Heel)
Sabine Shanoa (Face)
Tina Armstrong (Face)
Looking at a few newcomers that seemed to be winning alot, she had an idea, She quickly gave Adrian the bag and took ten coins out of it, moving over the man who just won and put up a very innocent face and voice, saying softly. " I'm sorry but I know I can only become good if I fight with the strongest so..! Please fight me with a ten coin stake! It's my first time playing.. " She looked at the name. " ..Super Street Fighter 4! But I know that if I don't play for real I will never get better! " Having such a sweet tone of voice, the man didn't decline and laughed. " Okay then! Let's do it! " He took out his own ten coins and placed it upon the machine, Cerbera stepping besides him to take the other controls and chose Han Juri while the man went for Ryu. Cerbera showed no skill at all as she lost within 20 seconds, making the man laugh while she herself pouted. " Aww! Let's make this interesting and keep you playing! If you win then you will get thirty coins! " Cerbera blinked and looked up at him. " R-Really!? " She said with such a hyper and excited voice and expression, watching the man nod as the second round started. Then...

Cerbera defeated the man within ten seconds with one insane combo, leaving the man blinking and look down at her, only to see a dark grin upon her face. The last round didn't make much difference, she beated him again so easily and snatched the thirty coins from him, bringing it inside her pocket. " Mine. " She spoke darkly as the man left sobbing, making Cerbera call out again. " Pick a real character next time! "
Page 2 of 6 •

1, 2, 3, 4, 5, 6

---
Permissions in this forum:
You
cannot
reply to topics in this forum