Who is online?
In total there are
45
users online :: 14 Registered, 1 Hidden and 30 Guests :: 1 Bot
Harrier
,
JohnnyFlash
,
k0hryuu
,
KillerV
,
LadyX
,
Lobo
,
LunarWolf
,
Old_Man_Tai
,
OmegaVan0
,
Person
,
PrincessBlair
,
PrizewellStar12
,
starvalentine
,
Vcom7418
Most users ever online was
155
on Sun Oct 09, 2016 8:33 am
Champions & #1 contenders
Might be a bit slow
Fri Mar 24, 2017 2:33 am by noob
hi people that im rping with. I'm gonna be away for a bit so I might be a bit slow with posting. Sorry xp
Comments: 0
Duo from Iceland has arrived!
Thu Mar 23, 2017 9:38 pm by Jaystar
Hello again everybody!
I managed to get creative, with the result of having two friends,
Isa
and
Julie
flown in from Reykjavik, who are ready to rumble in AFW!
While not sure if they get to decide, Isa is still a little bit reserved and is hoping to get a smaller opponent that she could use her lower body strength on, while Julie is very excited and eagerly up for pretty much anything!
If you have any characters who might want to challenge either one of the newcomers, or basically any fun …
[
Full reading
]
Comments: 0
Impromptu Break
Thu Mar 23, 2017 7:47 pm by Gadot
Hello,
I'm just leaving this here so people know! I'm dealing with a lot at my new job (coming in as a manager with a person on my team who's been there for years and being a bit of a bitch about it), and I'm trying to finish up my last year of college. So for right now, I'm probably not gonna be around. I'm sorry for everyone I'm leaving up in the air with matches, and that I vanished without saying anything to. If you need me, feel free to message me on Trillian. I'm on it from time to time, …
[
Full reading
]
Comments: 1
Name: Eric Spalding (Goes by "Ric")
Wrestling Name: "The Hardened Soldier"
Age: 25
Height: 5'9"
Weight: 143 lbs.
Eyes: Gray/Blue (the color changes with the light)
Hair: Dark Brown
Nationality: American
Place of Birth: Pasadena, California
Entrance Theme: [url=http://www.youtube.com/watch?v=E-SiXAkBOLQ:3mdmj2ph]Staind - Eyes Wide Open[/url:3mdmj2ph]
Fighting Style: Mixed (combines Modern Army Combatives with techniques from other fighting styles).
Attire: Eric wears black army boots and camo shorts. He wears no shirt.
Alignment: Tweener (May give the false impression that he is a Heel.)
Birthday: November 18
------------------------------
Wrestling Information
Strategy: Wear the foe down and break him/her.
Preferred Attacks: Punches, kicks, holds, locks; anything.
Preferred Matches: Anything but hentai.
Combat
Strength:★★★★
Defense:★★★★
Endurance:★★★★
Speed:★★★
Technique:★★★★★
Wrestling
Strikes:★★★★
Submissions:★★★★
Powerhouse:★★★
Aerial:★
Counters:★★★★★
Hentai
Endurance:★
Defense:★★★
Arousement:★
Technique:★
Pacing:★
Signature Moves
Elbow Slash: Using his elbow, Eric directs a horizontal swipe at the opponent's face. He normally aims above the eyebrow so that if blood is drawn, it may possibly blind the opponent as a result of the bleeding.
Slip-and-Slam: Eric executes a leg sweep to trip up his foe, and follows it up with a slam from his interlocked fists.
Finishers
Full Mount/Chokehold: Eric sits on his downed opponent's chest, using his weight and balance to force his opponent against the mat ("Full Mount"). He then applies a strangle or sleeve choke.
Heel Hook: Eric sets up a typical ankle lock on a downed opponent. He wraps his legs around one of his opponent's legs while keeping the other one free to move. He rests the seized foot against his own armpit and holds the ankle between his forearm. Eric gradually turns his body to the side, twisting the opponent's ankle in the process. He will only use this technique when he knows that his opponent is worn out.
Example of a Heel Hook:
http://www.graciemag.com/en/wp-content/uploads/2011/05/heel-hook.jpg
DIFFICULTY:
Hard
-- Eric is a formidable fighter. His extensive knowledge of combat and experience on the battlefield gives him a major advantage over opponents in the ring. He's taken two bullets and a knife wound--and he bears the scars to prove it! He can take blows like a champ. Bring on a heavy hitter or a combat expert to conquer the Hardened Soldier.
------------------------------
Appearance
He still wears an olive green dress shirt he wore during formal military meetings. He usually wears it in public.
------------------------------
History: No child should be rejected by his or her parents. No person should have to see somebody die before their eyes. Nobody should have to kill another man to survive. Eric Spalding has gone through all of these circumstances. It all began when he was a child. His parents divorced when he was six. He acquired a stepfather later in the same year, and his new "father" was not kind to him at all. No matter how determined he was to please him, Eric was rejected every time. His own mother even developed his stepfather's attitude. They both sent him to boot camp after he graduated from high school because they were "tired" of his "lacking a backbone." During his time in the camp, Eric learned basic combat training. He trained for almost a full year to become a soldier for the army. When he called home to inform his parents of his proud achievement, he discovered that the phone number was unavailable. Eric's parents chose to move somewhere else while he was gone.
Eric surely would have gone insane, but some new friends he acquired when he was stationed in Baghdad kept him going on with his life. Three of his allies were slaughtered in combat. They were his friends and brothers in arms. They were taken from him, and it hurt him greatly. It ate at him. He was fueled by revenge, and mercilessly killed all enemy troops who dared to enter the crosshairs of his rifle. It was at this point that Eric abandoned happiness and embraced a gloomy outlook on life. His parents didn't want him, his friends were killed, and he had seen the horrors of war. He was released from duty with the thousands of other soldiers who served in Iraq after the war ended.
Knowing that his parents were avoiding him, Eric decided to seek greener pastures. This led him to move to Japan. He knew some Japanese because he learned some of the basics from a foreign language class that he took in high school. He had to learn much more, however. Learning Japanese was not as difficult as one would believe. He caught on quickly, using the basics he was taught years ago. Eric knew he needed to find some form of employment. Out of all the things he knew he
could
do, none of them were things he would have
wanted
to do forever.
He found out about the AFW when he came across a poster on a bulletin board. It read: "AFW AVALANCHE 2012, the Ultimate Destination! The AFW title is on the line! Get your tickets TODAY!" The big Japanese letters and colorful artwork grabbed his attention. He would have passed it up if it weren't for an extra piece of information in the bottom left corner: "MEN! Do
you
have what it takes to compete in the AFW? Become a Tension Male Pro!" As much as he hated the idea of fighting the opposite sex, Eric knew that this would be his best option to thrive in this new country. He applied, and was accepted not just for his fighting knowledge, but also for his personality. From that day forward, he was known as "The Hardened Soldier." Eric did not choose his wrestling alias. It was given to him by the AFW to signify who he was: a warrior with a cold outer shell.
Personality: Eric normally speaks when spoken to, unless he objects to something a person happens to be doing (or saying) while in his presence. His blank face often gives the impression that he is apathetic. But in actuality, he has nothing to smile about. Eric does get angry over reasonable things, yet he never laughs or feels happy. Eric claims that the only emotions left in his life are "sorrow and anger."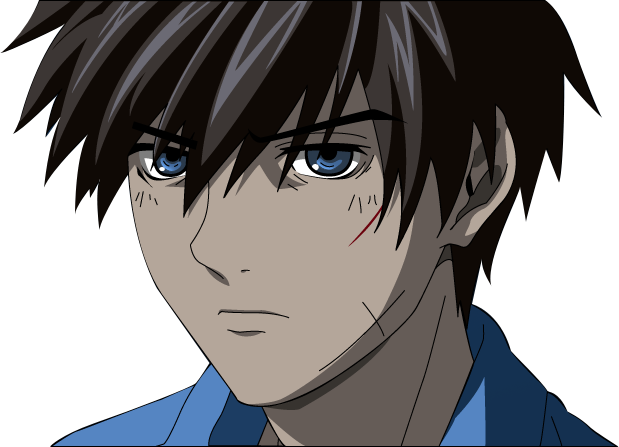 Likes
?????
Dislikes
- Being forced into situations.
- Being lectured by others.
- Being downgraded for his attitude.
- People who oppose
any
military force, its actions, or its personnel. Not just the American army which he served in.
- His mother and stepfather.
Interesting Facts: Was awarded two purple hearts for sustaining multiple bullet wounds in the chest area; has a scar on his left cheek due to a knife wound he suffered; owns numerous knives and firearms, including a .380 caliber handgun he carried during his years of service in the army.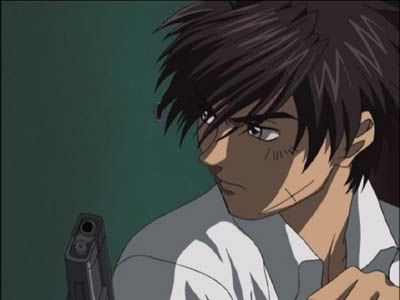 ------------------------------
Current Record: 0-0-0 (W/L/T)
Wins:
Losses:
Draws:
Championships/Accomplishments:
Friends:
Allies:
Rivals:
Enemies:
Crushes:
Lovers:
Alliance:
--
Edit (1/29/12): I already have a female character by the name of "Erica," so I shortened his name to "Ric" to differentiate between the two characters a bit more. His name is still "Eric," but I just wanted to make it a bit more different.
Last edited by 8023 on Thu Apr 19, 2012 5:45 pm; edited 3 times in total

_________________
Friction/Tension Pro (Females): [url=http://afwrpg.informe.com/forum/friction-roster-f10/erica-knight-the-loli-popper-t5276.html:2epaqlxz]Erica Knight[/url:2epaqlxz] [url=http://afwrpg.informe.com/forum/friction-roster-f10/hana-creampuff-moriko-t5587.html:2epaqlxz]Hana Moriko[/url:2epaqlxz] [url=http://afwrpg.informe.com/forum/friction-roster-f10/natsumi-suzuwa-t5772.html:2epaqlxz]Natsumi Suzuwa[/url:2epaqlxz] [url=http://afwrpg.informe.com/forum/friction-roster-f10/noriko-takatake-t5825.html:2epaqlxz]Noriko Takatake[/url:2epaqlxz] [url=http://afwrpg.informe.com/forum/friction-roster-f10/amaiko-hirohama-t5867.html:2epaqlxz]Amaiko Hirohama[/url:2epaqlxz] [url=http://afwrpg.informe.com/forum/friction-roster-f10/yumeko-yugure-the-imperfect-t5983.html:2epaqlxz]Yumeko Yugure[/url:2epaqlxz] [url=http://afwrpg.informe.com/forum/friction-roster-f10/chiu-lu-lin-t6083.html:2epaqlxz]Chiu-Lu Lin[/url:2epaqlxz]
Kawaii League: [url=http://afwrpg.informe.com/forum/kawaii-league-f27/kiiro-takatake-t5856.html#p141792:2epaqlxz]Kiiro Takatake[/url:2epaqlxz] [url=http://afwrpg.informe.com/forum/kawaii-league-f27/una-the-little-brave-t5960.html:2epaqlxz]Una[/url:2epaqlxz]
Tension Pro (Males): [url=http://afwrpg.informe.com/forum/tension-pro-males-f60/tyler-milton-t5539.html:2epaqlxz]Tyler Milton[/url:2epaqlxz] [url=http://afwrpg.informe.com/forum/viewtopic.php?f=60&t=5652:2epaqlxz]Ric Spalding[/url:2epaqlxz] [url=http://afwrpg.informe.com/forum/tension-pro-males-f60/trent-galvin-the-killing-joke-t6063.html:2epaqlxz]Trent Galvin[/url:2epaqlxz]
Fur and Feathers: [url=http://afwrpg.informe.com/forum/fur-feathers-roster-f52/aeryn-the-giddy-harpy-t5294.html:2epaqlxz]Aeryn[/url:2epaqlxz] [url=http://afwrpg.informe.com/forum/fur-feathers-roster-f52/lydia-t5351.html:2epaqlxz]Lydia[/url:2epaqlxz] [url=http://afwrpg.informe.com/forum/fur-feathers-roster-f52/raya-t5404.html:2epaqlxz]Raya[/url:2epaqlxz] [url=http://afwrpg.informe.com/forum/fur-feathers-roster-f52/embrea-t5419.html:2epaqlxz]Embrea[/url:2epaqlxz] [url=http://afwrpg.informe.com/forum/fur-feathers-roster-f52/nyx-the-fallen-angel-t5420.html:2epaqlxz]Syx[/url:2epaqlxz] [url=http://afwrpg.informe.com/forum/fur-feathers-roster-f52/the-mothman-t5510.html:2epaqlxz]The Mothman[/url:2epaqlxz] [url=http://afwrpg.informe.com/forum/fur-feathers-roster-f52/tsukiko-the-possessed-t5603.html:2epaqlxz]Tsukiko[/url:2epaqlxz]
Alternative: [url=http://afwrpg.informe.com/forum/alternative-roster-f32/carnage-t5496.html:2epaqlxz]Carnage[/url:2epaqlxz] [url=http://afwrpg.informe.com/forum/alternative-roster-f32/jun-fudo-devilman-lady-t5590.html:2epaqlxz]Jun Fudo[/url:2epaqlxz]



Posts

: 198


Join date

: 2011-11-02




Similar topics
---
Permissions in this forum:
You
cannot
reply to topics in this forum