Champions & #1 contenders
Reduced Post Rate
Tue Jun 27, 2017 12:14 pm by RadiantKarna332
For those who are currently roleplaying with me in threads, you guys may have noticed my reduced post rate. I'm sorry for being so late to inform you guys about this, but due to some real-life businesses, I have no choice but to post infrequently compared to usual. I'm so sorry about that.
So, I will return to my normal schedule next week, so please don't worry about me not posting. Have a nice day.

Comments: 0
Active Kawaiis
Sat Jun 24, 2017 1:25 am by Daaharu
Hey, guys. I'm hoping to get a sense from everyone of where the active kawaii girls are at. No guarantees or anything, but I am looking to figure out who is out there consistently making matches because we are looking to inject some new blood into the kawaii title scene, and I don't want to have tunnel vision on just the players and characters I know.
So, if you've got a kawaii girl who's had at least one match and is currently active, can you let me know either here or via PM or IM? This …
[
Full reading
]
Comments: 6
Ending RPing
Sun Jun 25, 2017 7:04 am by KillerV
After I finishing up couple of threads, I am officially done RPing here. I apologize to you guys currently with me and even the future ones. But I am just tired of it, not going into too much details as it makes me feel like ranting so much, rather not.
But will still be here just to read n respond, as for Trillian, wont able to contact me soon, rather send PM here instead.
Good luck with everything.
Also, NOT gonna give King, rather not see people using him like
[
Full reading
]
Comments: 7
Page 1 of 10 • 1, 2, 3, 4, 5, 6, 7, 8, 9, 10

Handcuff Match
Winner gets to have her way with the loser for the rest of the night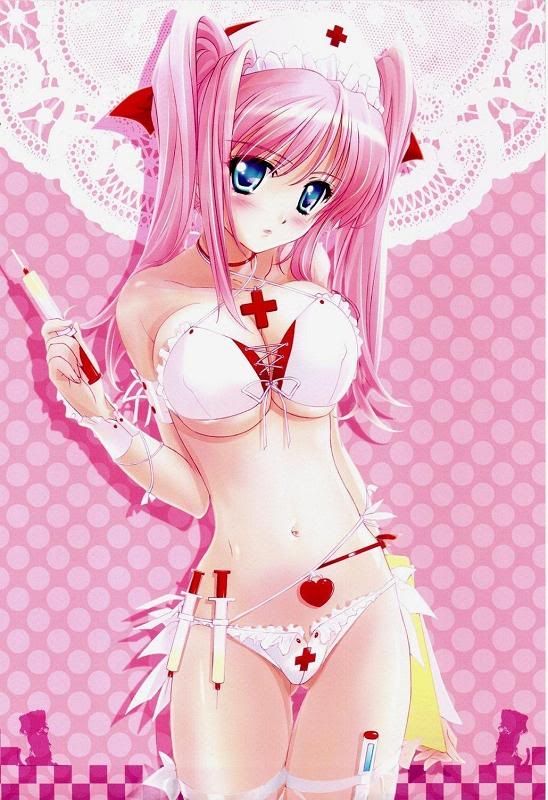 Joy was sitting backstage putting her hair in bows while thinking about her upcoming match "Mmmm i can't wait to get my hands on that cute little Tia" Joy had a brief flashback to their previous encounter in the medical wing and Joy couldn't help but feel a little aroused. Joy then heard her music start and she exited the backstage area and entered the arena to cheers of fans and the many whistles from guys reactions to her attire but that didn't effect Joy as she made her way to the ring. Joy entered the ring and moved towards the nearest corner and began to think about what she would do to Tia after she had her handcuffed and back at her place "Oh i can't wait to hear her scream my name in pleasure again" Joy said with a giggle.

_________________
Characters

The Den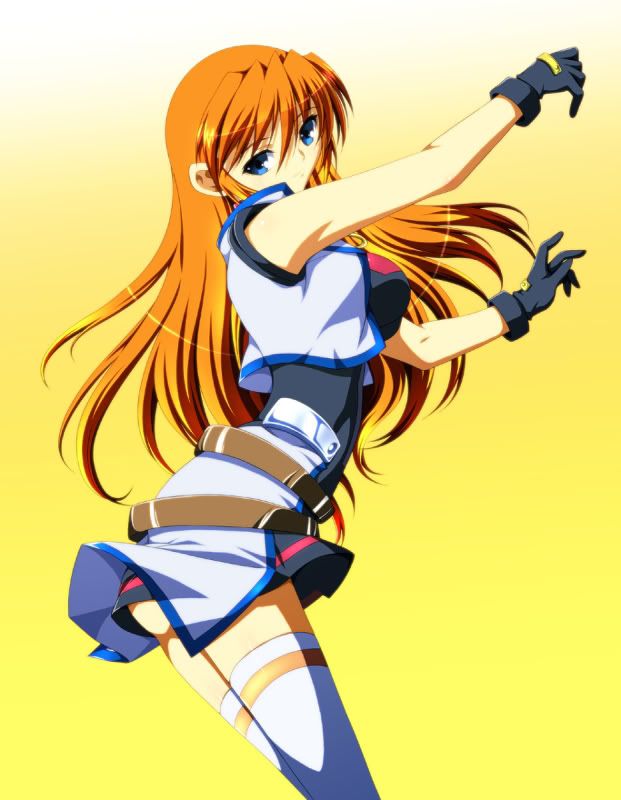 If there was one match that Tia didn't have to work to get fired up for it was this one. Her own memory flashed back to her 'check-up' back then and Tia tightened up her fist ready to get into this match. Of course her face also flushed a bit remembering everything that happened, but soon Tia shook her head trying to ignore all of that. Fixing her own ribbons she got up and waited for her music to start. It wasn't a long wait and soon the girl walked seriously down the track towards the ring. She could hear cheers of excitement at the prospect of this kind of match, but she had only one thing on her mind this time. Her eyes spotted Joy hanging out in the middle of the ring and Tia seriously watched her as she approached the ring. Tia knew that cuffing Joy was the most important thing. What she did with her after the girl didn't know, but preventing her from doing what she wanted with Tia was the top priority. Just winning the match was enough for Tia in her mind.
Slipping into the ring Tia looked over at her opponent getting mentally ready for this. "Time for some payback Joy." She called over to the girl ready to start whenever the bell rang.
Joy watched Tia enter the arena and head down to the ring and she couldn't help but feel aroused "Oh my payback, i thought you enjoyed what i did to you?" Joy said with a smile "You were screaming my name and everything" Joy said teasing Tia and as she did the bell rang. Joy smiled and immediatly ran towards Tia to try and tackle the girl to the ground for the earlier Joy got the chance to inject her with the aphrodisiac again the easier it would be to handcuff Tia.

_________________
Characters

The Den
When Joy talked like that Tia could feel her face flushing up. She wasn't sure if it was because she was upset or just slightly excited remembering what happened. "Don't go distoring things. That was all your fault." Tia responded more into disproving what Joy had to say then focusing on her own opening move.

When Joy charged at her Tia groaned as she was slammed down into the mat. Of course she quickly tried to use that momentum to throw Joy right off of her. In her mind she knew that if Joy got the chance to use some kind of trick the match would become 100 times harder for Tia to win.
Joy tried to stay on top of Tia but her efforts were in vain as her opponent managed to toss Joy off of her and onto the mat "Aww is my cute little Tia trying to forget all the pleasure i gave her? Don't worry after i handcuff you, i'll make sure you feel good for a whole week" oy said with a smile as she got to her knees hoping she made it before Tia could land an attack.

_________________
Characters

The Den
Tia was relieved when she managed to throw off Joy and keep herself safe from any crazy tricks the girl might have. Though what she heard from Joy made Tia shiver a bit knowing the girl wasn't even remotely joking. She'd have the ability to do crazy things to Tia that would last much longer than a night.

That thought helped motivate Tia and she rushed to her feet trying to charge for Joy and tackle her down to the mat this time.
Joy had just managed to get to her knees when Tia came crashign into her, tackling her to the mat "Ouch don't be so mean Tia" Joy said as she would try to roll the two over so that she would be on top of Tia "Just relax and let me work my magic" Joy would then lean down or up depending on if she managed to roll Tia over and try to plant a kiss on the girls lips.

_________________
Characters

The Den
Tia was relieved that she managed to get that tackle right in on Joy. Having her hit the mat helped get the girl fired up. Though she couldn't stop the girl from spinning them and getting back on top of Tia. "Letting you work your magic is dang...mmph!" She blushed a bit when the girl leaned down to plant that kiss. A bit stunned which paused her for a few moments before Tia started to try and roll them around herself.
Joy smiled to herself as she kissed Tia and she didn't even care that the girl rolled them back over as Joy grabbed at Tia's hair to try and keep the kiss locked on. joy however would use her other hand to smack at Tia's butt to try and get her aroused since Joy knew that if Tia could stay focused she wouldn't stand a chance.

_________________
Characters

The Den
Tia thought it was good progress that she got on top, but then she had Joy grabbing her hair to hold the kiss. Tia complained into the kiss in muffled words trying to yank her head away from Joy.

The girl was focused hard on getting free so the smack on her rear end came as a total surprise. The girl gasped into the kiss a slight shock of pleasure going through her from that. Her eyes looked more frustrated and she grabbed onto Joy's breasts trying to use them to help push her free from Joy's hold. Tia knew the match wouldn't go well if everything went to Joy's pace.
Page 1 of 10 • 1, 2, 3, 4, 5, 6, 7, 8, 9, 10

---
Permissions in this forum:
You
cannot
reply to topics in this forum