Who is online?
In total there are
45
users online :: 9 Registered, 1 Hidden and 35 Guests :: 2 Bots
Deus Machina
,
Gator_Tooth
,
JimmyRussler
,
killcarrion
,
LARIATO
,
Lobo
,
starvalentine
,
Un3xpected
,
Winner3
Most users ever online was
155
on Sun Oct 09, 2016 8:33 am
Champions & #1 contenders
Miss Fortune
Thu Feb 23, 2017 8:30 pm by starvalentine
She's baaaccckkk!
"Ladies and Gentlemen, introducing the Queen of New York, The Sicilian Assassin...... MISS FORTUNE! Madison Oppenheim!!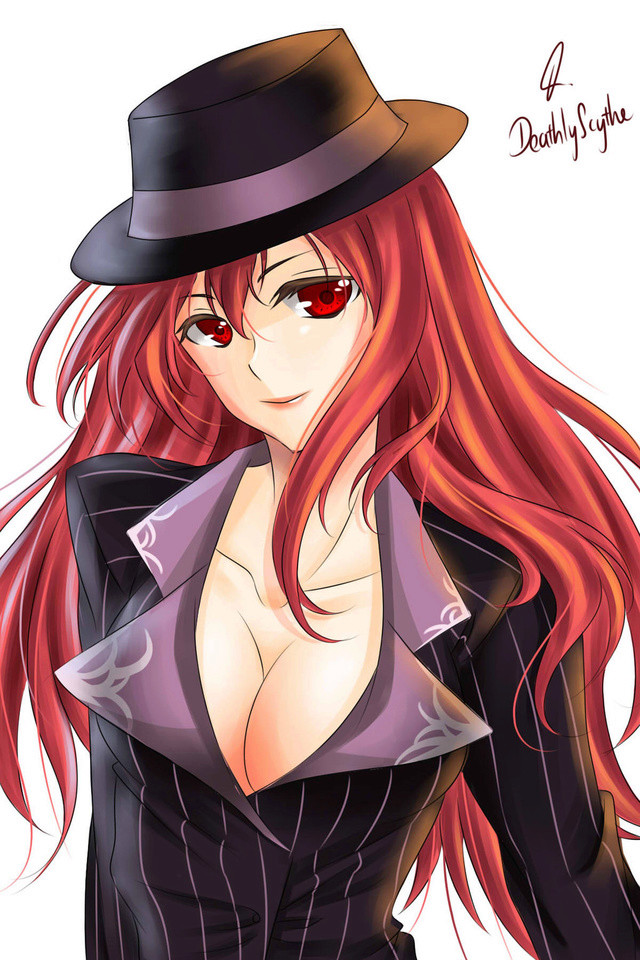 Comments: 0
Found my HHH
Wed Feb 22, 2017 10:40 pm by starvalentine
Comments: 3
Something I've Noticed
Tue Feb 21, 2017 10:06 am by scorn53
I'm not sure if anyone else has noticed, but every few weeks the same user joins the site, creates a few profiles and matches, then promptly leaves. I've only noticed because they follow a very similar profile template (and call it weird, but the use of black font), albeit they've now edited their latest one because they cannot delete it.
Upwards-
http://www.afwrpg.com/t14743-auriel-jessamine
Scarf-
http://www.afwrpg.com/t15951-maxine-rolanda
Their most recent name was 1 12 12 or something …
[
Full reading
]
Comments: 9
Page 2 of 8 •

1, 2, 3, 4, 5, 6, 7, 8

Shiyumi would let out a scream as pudding was spat in her face, distracting her enough to be kneed in the crotch as she screamed again. Although the blow was much softer than it would have been outside of the pudding, it still hurt like a bitch as she would hunch into Faith, easing the pressure on the hug, but still had her arms locked around Faith. Her entire body was covered in the sweet substance as the usual roughness appeared in her battle with Faith again as she would try to payback Faith and try to bring her knee up into Faith's pussy as she was unaware that the edge into the deeper pool was off to the side and a few more steps in that direction would send both girls into the deeper portion of the match.

_________________
COME HERE FOR THE COLLECTION
Faith couldn't help but smile as she heard shiyumi scream and her smile widened as she felt her knee collide solidly with Shiyumi's crotch "I'm going to make you my bitch" Faith said right before Shiyumi's knees hit her crotch causing Faith to let out a scream of pain before stumbling forward accidentallly pushing Shiyumi with her as the moved towards the deeper end of the pool.

_________________
Characters

The Den
Shiyumi's frown of pain would soon turn into a smile of glee when she felt her knee connect with Faith's crotch, "No! You'll my bitch again!" Shiyumi countered as their pudding covered body would be moved with Faith as they unknowingly head towards the deeper part of the pool of pudding. Their breasts would continue to fight for control over one another as Shiyumi would retighten her arms around Faith as they would move through a floating island of whipped cream that was destroyed as the two girls, like titans, plowed through it as Shiyumi would try to deliver another knee to Faith's crotch beneath the surface of the pudding.

_________________
COME HERE FOR THE COLLECTION
Faith was still recovering from the first knee to the crotch when Shiyumi's second knee collided with the already sensitive area "Ugh you bitch" Faith screamed out as she fought through the pain and attempted to headbutt Shiyumi in the face while wrapping her own arms around the gril and squeezing back to try and reestablish her breasts as superior.

_________________
Characters

The Den
Shiyumi thought she was in the driver's seat of this match, until Faith headbutted her in the face, "Ahhh!!" Shiyumi would scream as she was the one stumbling back as Faith would wrap her arms around Shiyumi's slender body and would squeeze back, causing her to groan in pain as she squeezed back, "Your tits are shit compare to mine!" the flat chested girl shouted as Faith's chest was little, if not the same size as her, as both kawaiis forced their breasts to mash into each other.

Anger filled Shiyumi yet again as not only she was mad at Faith, she mad at herself for getting turned on with these rough sex encounters she has with Faith, hating the fact that this whore would be able to get her excited this much so quickly. Shiyumi would squeeze harder as she would try to prove to Faith and herself that she was the dominate one in this relationship, as she would try to begin pushing herself forward, adding steps into her hug as she was still unaware of the edge of the inner pool was not to far off in the direction she was pushing.

_________________
COME HERE FOR THE COLLECTION
"At least i have tits" Faith said before Shiyumi started to push her back and as hard as Faith tried to fit it she couldn't get any foothold in the pudding "I can't wait to hear you moan and scream my name bitch" Faith said moving her hands down to Shiyumi's ass and digging her nails into Shiyumi's skin "I'm going to rip you apart then leave you filled with whipped cream"

_________________
Characters

The Den
"Too bad they're sacks of shit!" Shiyumi scream before letting out a scream of pain as her ass would be clawed at, "You slut! Slut! Slut!" Shiyumi yelled repeatedly at the top of her lungs as she would use her nails to claw at the back of Faith as she continued to walk and push Faith towards the edge as she heard Faith's threat, "No! I'm going to be the one who rips your pussy in two! Then I'm going to fill both holes with whipped cream as I'll fuck you senseless!" Shiyumi violently screamed like a hell cat at Faith, completely absorbed in her hatred of Faith.

_________________
COME HERE FOR THE COLLECTION
Faith winced as Shiyumi dug her nails into her back but as she did Faith managed to final stop Shiyumi from pushing her and she glared at her opponent "Like you could ever beat me in a real fight" Faith said before leaning in towards Shiyumi's neck and biting down on it while she sent another knee towards Shiyumi's pussy.

_________________
Characters

The Den
"I can and I wi-AHHHHH!!!!" Shiyumi let out a scream as Faith kneed her crotch yet again and this time would bite her in the neck. Her eyes tearing from the pain, Shiyumi would angrily fight through the pain and throw her head forward to viciously bite Faith's neck as payback as she would jump up to wrap one leg around Faith's waist to pull her closer as she would do a jumping knee into her crotch, hoping that the jump and pull would cause more damage to Faith's pussy as both girls tore into each other like hell cats. Shiyumi was lucky they were in Pudding that helped keep her up, because if she was on land she would've collapse long ago from the pain between her legs and she was sure Faith was the same.

_________________
COME HERE FOR THE COLLECTION
Faith thought she had the advantage on Shiyumi until her opponents teethsunk into her delicate flesh causing Faith to break her bite to cry out in pain. However that wasn't all to Shiyumi's attack as soon Faith fell to her knees, submering herself in the pudding while holding her crotch in pain "You fucking bitch, i'll destroy your cunt and then rip it out and then i will make you eat it" Faith screamed out as she tried to fight through the pain radiating between her legs.

_________________
Characters

The Den
Page 2 of 8 •

1, 2, 3, 4, 5, 6, 7, 8


Similar topics
---
Permissions in this forum:
You
cannot
reply to topics in this forum