Champions & #1 contenders
Kawaii Opportunities
Sun Jun 17, 2018 3:04 pm by Daaharu
Hey, guys!
With the kawaii title match at Avalanche taking on an interesting wrinkle with the interruption by the Brat Pack, we are moving forward with the overall kawaii storyline, and at this point I'd just like to take stock of what kawaiis are out there that are interested in participating in a cohesive storyline.
Can't make any promises about titles or what exactly each girl's given role would be. We can talk a little more about the specifics of where the story is going soon, but I …
[
Full reading
]
Comments: 3
Match for Takeichi
Tue Jun 12, 2018 6:13 am by GrandAkumaShogun
So with my other two guys having their own matches I figure I should do something with my first character on here, Takeichi Mori. If anyone is interested feel free to post here or get in touch through a pm so we can plan it out. I can either have Takeichi remain a jobber or begin to work him towards being a more serious competitor.
Comments: 1
Match or RP?
Wed Jun 13, 2018 3:48 pm by Lotuswarrior
I'm just looking to do something while I wait for match replies. Really want to get some characters cemented a bit with a rival or some interactions with other characters here.
If anyone wants to do something hit me up.
Comments: 0
Page 1 of 6 • 1, 2, 3, 4, 5, 6


KO match! All forms of attacks are allowed except weapons. Win by knocking your opponent out for the count of twenty seconds
Rias or rather Ria hummed to herself as she stretched herself backstage. She wore a pink blouse, checked mini skirt and a pair of long stockings.
Today she was about to have her first match. Her friends and instructors warned her that it was too soon to be doing so, or at the very least she should start out with a weaker opponent. She was still to inexperience as compared to others, but she shrugged it off.
From the very start, she wasn't planning on winning. She knew people inside and out, and knew what made them happy and so on. And for them, since it's a debut, she knows to start off, she doesn't have to win or anything, but rather do well enough to gain recognition.
As such at the moment she wasn't worried like what others had said, at least on the outside. She was afraid inside because she has no idea what type of match up it would be.
Her manager warned her that hurrying with a battle is not a good idea. Because it was on a rush she may not be able to find an opponent suited to her level. They all knew that Ria wasn't like those experience wrestlers out there. A big league like the AFW was full of experienced wrestlers and fighters, it wasn't impossible to find a rookie fighter or wrestler, but it was hard. And she needed time if she was going to do so.
Ria on the other hand wasn't even a rookie, she didn't even have any experience, and she just came here. Granted she possessed great talent, but with nearly, or perhaps even zero experience, all that talent she had was going to be useless.
Still Ria was known for her abilities to the uncanny, perhaps today she might just pull out a win or something. Seeing that Ria has been in cases like this before and even came out on top before, perhaps luck will favour her once more.
Finishing her final stretches, Ria finally straightened herself once more as she stepped out into the spotlight. Where a large number of people cheered and whistled at her. They were all her fans who had came to see her debut match. Though many others were just polite and all upon seeing a pretty girl like her stepping out to fight for them.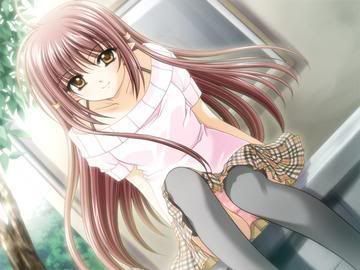 She winked at several of them as she strolled down leisurely like no one's business and entered the ring. She slipped underneath the ropes where she rolled directly into the ring. There was nothing fancy about her entrance nor did she make any fancy moves, but it was the straight forward approach she took with confidence as a new comer that many approved off.
Having bask the spotlight for a moment,she turned around waiting her opponent.
Last edited by 1169 on Wed Oct 26, 2011 11:12 am; edited 1 time in total
Liana was coming of a victory in the league, she had had her debut match, and now she was going to be a part of some other girls first match, she had no idea who she was or if she was good or not, and the fact was that there was little that she could have wanted to do other than just go out there and beat up this girl infront of the crowd, maybe get a little bit of a fight as well.

The Serpent downed the last of a vodka bottle she had taken two nights ago from a bar, after an interesting encounter to say the least, but now was not the time to think about that, Liana had a match to win, and a girl to pound, it's was time to just go out there and stom her down like there was no tomorrow, Liana grabbed her jacket and began to walk out of the locker room that she was sitting in, and headed down to the curtains, she smiled a little as she awaited her music to start, Her music [url=http://www.youtube.com/watch?v=tMqUdmug94g&feature=related:asbi99p1]started[/url:asbi99p1] as she then began to walk down the ramp with not muc care in the world.

Once she reached the ring she punched the air a little before sliding in under the bottom ropes and got to her feet, looking over to the girl and smirked at the cutesy style she had around her, before she just walked over towards her corner and awaited the match to begin.
From the way, Liana was looking at her, no doubt she was surely thinking something like how she was going to enjoy beating her down. That much was written all over her face. Not that she could blame her, as a new face and furthermore a debut match, she knew that she certainly had every reason to look down on her. One look at her, told her that she was experience in the ways of fighting, unlike her, she was completely relaxed. While Ria was barely managing to keep herself still, though if one looked closely enough at her, one might be able to tell that she was in fact shaking minorly.

But still, just because she was nervous, that didn;t mean that Ria was going to her walk over her. She stepped forth and attempted to say something, but decided agaisnt it. This girl was probably just going twist her words into something else. Despite the fact that she was spoilt, she was by no means stupid or anti-social. She knew people when she met them.
Rather than saying anything, she simply waited for the bell to ring. If she was going to win, she would have to play dirty or so. She walked towards her opponent, extending for a simple handshake, all the while trying to slip her legs behind her opponent so as to trip them at any moment. If Liana accepted it or not, there would be different reactions.

Like if she did, she would simply pull her closer to give a headbutt, and if she rejected it, she would then trip her feet before giving her a bitch slap, in hopes to embarass her in front of everyone here.
Liana looked on at the girl, she looked like....less than the serpent had even expected, and she hadn't had much of an expectation on this girl, just a somewhat fighting looking able girl, but she looked like she was, well, not really any of that, and...was she shaking, this was just, upon eying her a bit closer, and more carefully, she saw, yes she was shaking, this was just priceless, she was fighting a scared/nervous girl, who didn't look much of a fighter, and she was going to fighting this girl.

Liana looked on as the girl stepped up and looked like she was going to say something, but then nothing, she kept eying this girl trying to find out what this girl was all about, and what she wanted to do here really, was she read y for this even, for some reason she didn't think so, she didn't look like the fighter kind of girl, not even the wrestler kind of girl, in any case it was her job to kick her ass today, so that was just something that she had to do.

When the girl gave her that hand to shake, Liana eyed it for a second, and then looked up at the girl, maybe she had a tick up her sleeves, or maybe she was just trying something stupid, in any case, that was just what nothing that the Serpent cared about, she walked up and accepted the handshake, that was when she felt the girl try and pull her feet way, it didn't cause her to fall, but it did make her stumble quite a bit, and before Liana knew it, she was smacked on her cheek by that slap, she hissed as she then turned to the girl.

"BIG mistake!" Liana shouted out as she then moved up towards her and tried to throw a strong punch to the girls face.
Rather then getting the embarassment she was looking for, Ria was quite caught off guard by the ferocity of her counter. But thankfully, Liana had stepped back from her slap, and that in turn granted her time to see it coming.
She sees the punch coming, and quickly tries to parry the attack. She tries to intercept the punch by grabbing onto her arm with her hand.

If she is able to stop the attack, she would then counter with a punch of her own towards Liana's face. She wasn't going to let herself be intimidtated by this woman just because she's more experience. It was her debut match, and thus if she was going to impress anyone, now would be the best time to do so. Yes, from what she knows of Liana's personality, she knows that she won't go down so easily. And that perhaps making her angry wasn't the best of ideas, but it had to be done. She doesn't want Liana to pull a fast one on her and tries to make her angry so that she would be more direct.

"Oh? And what are you going to do about it?" She would taunt if she was able to do launch her counter attack. Depending on her reaction, if she were to score a direct hit, she would try to wrap her arm underneath her arm, hoping to toss her to the side for an arm whip, but this time round she would spin as she does it. So as to to make Liana spin some more. Hoping to make her roll around like a roly poly. She was sure the girl would be embarassed greatly by that, and as a first comer, embarassing an experienced wrestler was going to be a good way to earn some points with the fans.
Liana smirked as Ria was about to grab a hold of her arm, she quickly took a step forward and attempted to shoot out her other first towards Ria's chest, and drive it straight at her chest, trying to make the girl feel as much pain as she could from that punch, it was meant as as punishment for the girls act and treatment of her, but in truth she couldn't say that that wasn't a thing that she wouldn't have done.

This girl had spunk and she had that attitude that could get her far some day, if she just learned who and who not to mess with that could work out, but now she had messed with the serpent, and when you messed with the serpent, it would strike, and strike hard, to bad for Ria, that Liana wasn't kind to those who tried to make fun of her.

If the punch hit, then Liana would quickly try and move in and headbutt the girl as hard as she could, before attempting to grab onto her arm and then whip her of towards a corner.

"Sorry, you messed with the wrong person honey!" Liana shouted out as she began to walk after the girl.
Ria thought she managed to get another jump on Liana, but she would soon realize how wrong that was. As Liana suddenly managed to shoot forth her other fist. She didn't see it coming, and it slammed into her chest. She had become cocky, thinking that she managed to get the jump on her, when her opponent was one much more experienced than her. Sure she had a good idea, but she didn't think it through enough and paid for it with a hard punch to her chest.

She grunted from the attack, and lost focus for a moment. That moment easily got her a headbutt to the face. "AHHH!!!" She let out a cry as Liana shot forth and smashed her head together for a headbutt. Effectively stunning her long enough for Liana to grab her arm and whip her to the corner where her back hit the turnbuckle. She offered nearly no resistance as Liana carried out the deed. She tried to stop herself when she felt herself being swung, but as she was experincing this for the first time round, she wasn't able to react fast enough to reverse the swing.

Still stunned from the headbutt, her vision stirred about, not able to make any sense the way she was now. She simply laid there at the turnbuckles groaning a bit from the impact, trying to clear her head.
(( So Super sorry about the very very late post !))

Liana smirked a bit as she watched the girl run into the turnbuckle, she began to whistle nonchalantly as she would being to walk over towards Ria, as she would have a bit of a skip to her step, and didn't move quite so fast, most people were booing her, only some actually seemed to be cheering or give no reaction what so ever as she headed up to Rias, if the girl hadn't regained herself before Liana had made her way over towards the girl, she would attempt and grab onto a handful of the girls hair and try to pull her out for the corner so she was facing Liana.

Lia would then attempt to send a strong punch to the girls gut, with a lot of force, she would then attempt to follow it up by pulling the same fist back and attempt to punch Ria's face, trying to have her fist slam into the girl cheek as she would then let go of the girls hair, if she was still up she would send a final punch, this one an uppercut aimed at the girls chin, all the while Liana whistled as if this was nothing.
Rias new to this kind of experince found herself struggling to recover. She was unable to pull herself out of the turnbuckle. Her vision was spinning as Liana made her way acrossed to her. However she didn't know what to do, but even more so she didn't know how to recover in that position.

Letting out a yelp as her hair was grabbed, she was than forced out of the corner as her opponent spun her around to face her.

With both her hands trying to remove her opponent's hold over her hair, she didn't have anyway to block the punch to her stomach.

"...Offh!!" She threw out some spittle from the blow to her stomach, it was hit with enough force to nearly send her to her knees had she not been held up by her opponent.

However her opponent was far from done, and instead before she knew it, another fist smashed into her cheeks, the blow behind it easily snapped her face to the side spraying out salivia, however that wasn't the end as a third punch much harder than the previous two smashed into her chin as her opponent gave her a brutal uppercut to her chin.

"Guah!!" She cried out as the blow sent her stumbling back over to the ropes where she hung around helplessly.
Liana looked on at the girl as she was very certain that this girl wasn't going to be much of a challenge, so far she had showed little resistance or skill...if the Serpent would make her guess, then this girl was inexperienced, which just meant that she would have someone to use as a punching bag for a little while.

Liana looked over her opponent as she saw her fall back towards the ropes and lean on them, it was a pretty good time to move in, and that was exactly what Liana would do, with a few quick steps towards Rias she would rear back a fist and attempt to send a strong punch to the girls solar plexus, attempting to stun her and drive the air out of her lungs.

If she hit, then she would attempt and pull the girls head into a side headlock and try to run forward and then attempt to jump up to slam her face down into the mat with a running bulldog.
Page 1 of 6 • 1, 2, 3, 4, 5, 6



Similar topics
---
Permissions in this forum:
You
cannot
reply to topics in this forum