Champions & #1 contenders
Looking for a debut (Tag Match)
Sun Jan 14, 2018 10:29 pm by Person
I am looking for a debut for my new tag team:
Rulers of Divinity
Something to build them up before I start their main feud.
Comments: 0
Trying to get back into the saddle.
Sat Jan 13, 2018 8:11 pm by Deus001
Hi all. Deus here.
You may have noticed I am a bit quiet on the forums these days. My parents split up, I split up with my girlfriend and moved house. I am moving house again in February as well. 2017 was one slow motion punch to the dick for me and my balls are still numb to be honest.
However now that I have some semblance of normality I felt why not see if anyone wants to talk RP ideas, I have a long work week ahead but a clear weekend it seems. If you have any ideas you want to do send me …
[
Full reading
]
Comments: 3
Post Delays after Winter Storm
Sat Jan 06, 2018 4:38 pm by BrittanyW
Cause the best thing after coming back from holiday is for a bomb cyclone to hit where you are. -_-
So yeah, expect more delays of posts and stuff while I have to sort out problems from this shit.
Fuck my life.

Comments: 1
[size=150:vfmvbmsb]
General Information
=================================================================================================
Name:
Kenji Yoshida
Alias:
Snake
Age:
26
Eyes:
Yellow
Hair:
Green
Height:
6'0
Weight:
134.5 lbs
Origin:
Unknown
Alignment:
Heel
Entrance Music:
[url=http://www.youtube.com/watch?v=5fZOoeHFG6s:vfmvbmsb]Hazama's theme[/url:vfmvbmsb]
=================================================================================================
[size=150:vfmvbmsb]
Combat Information
=================================================================================================
Combat Attitude: Kenji is one known as a fake fighter. He will tell people that he hates fighting or that he does not fight but if someone pushes him enough to a point where he has to fight they would find out that he's stronger then he lead's on to be, however if someone does push him this far he would not stop until his opponent begs him and even then even after the fight and after he's one and especially after he's lost he will still state that he is not a fighter.
Combat Strategy: Kenji likes to keep his opponents guessing his moves are all of the strange and misleading verity. It takes a true opponent to see the gem behind the mist so to say as is his attack's. He throws his body around like a snake does before it strikes its pray. He also is a big fan of submission moves which gives a hint as to why his nick name is snake.
Combat Style: Kenji would be best described as a quick submission master with a bit of punches and kicks thrown in for good measure.
Combat Type: Sneaky would be the word to say when seeing his attacks and submission style. He likes to throw people off and let there guard down just as a snake would before striking and finish off his prey in one fell swoop.
Combat
Strength: ★★
Defense: ★★
Endurance: ★★★
Speed: ★★★★
Technique: ★★★★
Wrestling
Strikes:★★★★
Submissions:★★★★
Powerhouse:★★
Aerial:★
Counters:★★★
Hentai
Endurance:★★★
Defense:★
Arousement:★★★
Technique:★
Pacing:★★★
=================================================================================================
[size=150:vfmvbmsb]
Attack information
=================================================================================================
Favorite Attacks
Cobra hold
Dragon clutch
Figure four leg lock
Double ankle lock
Common Finishers:
Dragon's claw:
He puts his opponent into a figure four leg lock and then sits up adding more pressure he then grab's his opponents arms and places them behind his back holding on to them using his under arms which should force his opponents head to go down his chest a bit and go down a to his mid chest finish the move and he holds on till his opponents gives up or passes out.
Critical Finisher
Hell hole:
He throws his opponent into a turnbuckle. He then walks up and revers them so there legs were up in the air and there face was facing the pole. climbs up the turnbuckle and places there legs under his arm's he then lock's his legs in between the ropes and leans back still holding the legs to stretch there back and also send there gut and face into the pole.
Hentai Finisher
Snake tongue:
(only on girl's) He keeps his cool as he waits for her to attack he then quickly counter's so he can get behind her once done he wraps his arm around her neck and falls backwards making them fall with him. He then locks her legs with his to stop her from moving them. He then uses his free hand to play with there nipples while he uses his tongue to lick up her neck and also her ear.
=======================================================================================================================================
[size=150:vfmvbmsb]
Personal Information
=======================================================================================================================================
Appearance: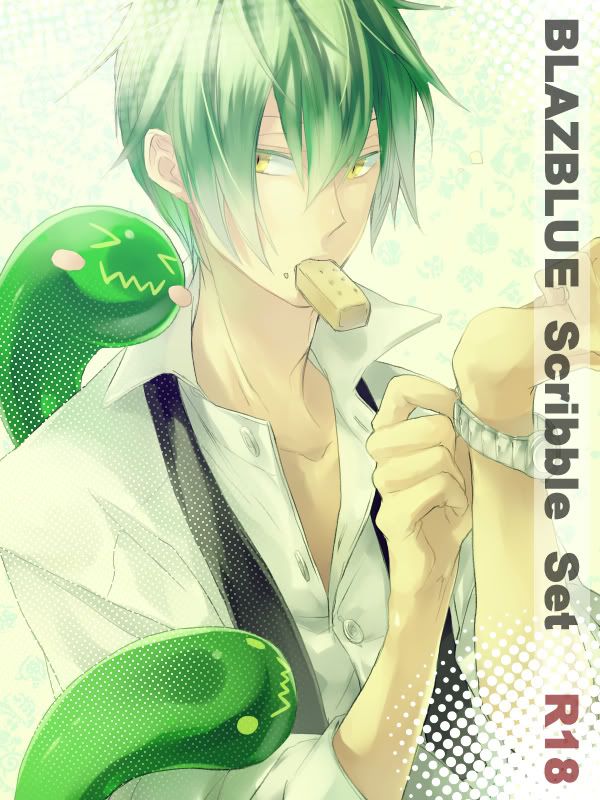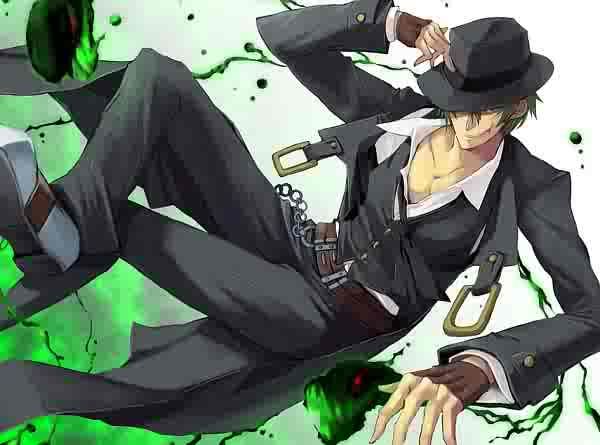 Personality:
Kenji is what is known as a silent master mind. He does not like to talk a lot or show off skills but when he does talk or when he does decided to fight he does it with everything he has making sure that he does not say anything stupid or do any dumb or stupid move. There are only a few people that he would show respect and also would show emotion towards. These people get to see what they like to call the "real Kenji" While everyone else that he either does not know or does not like get to see a fake Kenji that he made up to protect himself from foolish emotion's.
History:
His birth place is not known as he was born into a train and his parents who were lower the low class people left him in the train saying a baby was something they could not afford. A long his travel's he was foolishly acquired by a man with a high leveled bounty. He tried to make the boy learn how to kill bounty hunters just to save his own neck but as the years gone by and as the boy got to the age of three the man was finally found by a bounty hunter by the name of the grim reaper. He killed the man with little to know emotion however when Kenji ran out of his hiding place with a plastic fork trying to stab the man with it he just laughed and picked him up by the shirt walking out. Kenji feared that they were going to kill him however he was mistaken as he was now in the care of the assassins.
He had lived with the man he had lived to call dad for ten years raising into a fine young thirteen year old. He was now finally at the right age for him to be able to go out and start hunting bounty's himself. He had done so before but he was always on a team and was always told to follow the lower meat while his "father" or other high class bounty hunters went after the leader. His first bounty was a success as he brought the head back to his team and he had little to no cuts on him. He quickly grew threw the ranks thanks to his teaching of submission killer move's by his "father" and his swift movements. However he quickly decided that he was now bored of the life of a assassin he told his master and he agreed to help him leave by saying he died in a mission. He also for the first time told Kenji he loved him and treated him as his own son which for some reason left Kenji only a slight bit of happiness.
He was now sixteen and broke on the streets. He had walked along the world trying to find something to do while doing so he some how made his way to the streets of the us. He was walking along the streets when he picked a fight with some local and sad bully's who thought he was just a nerd with funny hair. After badly breaking there bones he was spotted by a solider who was home for his vacation. He told kenji that he should try out for the army and said that with his skills he could quickly soar threw the rank's. He agreed and decided to join the army however after about three years he was told that he was no longer needed which was only said for how well of a solider he was and how young he was they were scared if he got into the enemy's hands they could mold him into a killing machine.
He was now nineteen and as broke as before he now seemed to be at the end of the line he had no where to go and no place to stay. He lived on the streets in the UK for about two years before he was founded by a rich family who was friends with the same guy who had told him to be a part of the army. The male had said good things about him and told them that he was the perfect body guard for the one and only child. They had quickly gave him a job and a place to live. Kenji did not really want to do such a job but he decided it was better then living on the street's however his idea of her quickly changed when he first saw his new mistress. She was smarter then he thought she would be and also older then him by one year begging twenty two while he was still twenty one. He quickly grew a said crush on her yet she never seemed to like him back which always made him slightly sad however he still promised to protect her with his up most skills.
It was five year's later and he was still with her even after she was now twenty six and thinking of where to move to when she was going to leave. He thought his love was going to leave him heartbroken and alone which did make him sad but he was happy he got to spend time with her for so long. She then gave him a choice. He could either stay with her parents or prove that he loved her and fight a male that had been trying to force himself on her. Kenji did not even need to think about the choice he was outraged that someone would try to force someone on his mistress and quickly headed out to said misters house. The fight lasted longer then he thought it would as he fount out how strong this man was however he was able to over come his strength with his submission move Dragon Claw. The man passed out thanks to the move. The people were all scared of this man now not because he beat the man but how he had a slight grin and narrowed almost closed eyes threw the hole fight he looked like a snake ready to pounce his prey. She was happy to hear his victory even going so fair as to kiss and said to her parents with a middle finger up that he was her new lover. She then left taking no money what so ever.
It was only week's later where the two found that taking no money what so ever was not the best idea. They were quickly living on the streets and even with both of there smarts they could not find a job for the life of them however they found something that could become useful. Kenji did not like the idea and also did not like how the mistress was already planing things about this idea but he decided to go along with it as they used all the money they had and moved from the UK and into the AFW as both a tag team and as single wrestlers.
=================================================================================================
[size=150:vfmvbmsb]
Additional information
=================================================================================================
Fun facts:
-He has a tattoo of a snake eating a mouse around his lower back.
-He sometimes is called a wannabe MJ for his look and fighting style however if he is called this the person who said it will not live very long after.
-He has a secret plan behind joining the AFW he hopes to find his long lost parents while wrestling.
Likes:
Tea.
Coffee.
Reading.
Snake's.
His mistress.
Dislikes:
Pop.
Candy.
People.
Fighting.
Video games.
Most Used Quotes:
Before the match:
"I'm not so much of a fighter."
"Heheheheheheheh, Ladies and gentlemen! Please enjoy the show!"
After the match:
"Ah, you know fighting's not really my thing."
"B minus."
"Hello, you alive in there?"
General StatusSiblings:
Friends:
Allies:
Rivals:Enemies:Crushes:
Alliance:
AccomplishmentsRankings:
Events:Titles:Contender-ships:Championship Achievements:
-
-
-
Wins:
-
-
-
Losses:
-
-
-
Draws:
-
-
-
[align=center:vfmvbmsb]

[/align:vfmvbmsb]
(I will make his mistress when this one get's/is approved)
_________________
[align=center:1v9uv19q]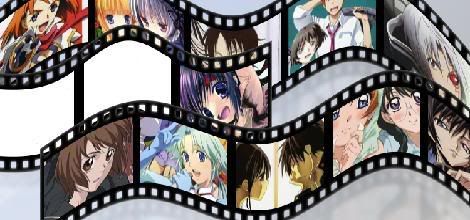 [/align:1v9uv19q]
[size=150:1v9uv19q][align=center:1v9uv19q]Anime nut.[/align:1v9uv19q]
[url=http://afwrpg.informe.com/forum/tension-pro-males-f60/kenji-at-your-service-t5158.html:1v9uv19q]
Kenji.
[/url:1v9uv19q] "Hello?...Alive in there?"



Posts

: 12


Join date

: 2011-10-08



Profile Approved! You may begin having matches and RPing!



Posts

: 27333


Join date

: 2009-04-02


Age

: 97


Location

: VIP Box inside the AFWDome




Similar topics
---
Permissions in this forum:
You
cannot
reply to topics in this forum