Champions & #1 contenders
Looking for a debut (Tag Match)
Sun Jan 14, 2018 6:29 pm by Person
I am looking for a debut for my new tag team:
Rulers of Divinity
Something to build them up before I start their main feud.
Comments: 0
Trying to get back into the saddle.
Sat Jan 13, 2018 4:11 pm by Deus001
Hi all. Deus here.
You may have noticed I am a bit quiet on the forums these days. My parents split up, I split up with my girlfriend and moved house. I am moving house again in February as well. 2017 was one slow motion punch to the dick for me and my balls are still numb to be honest.
However now that I have some semblance of normality I felt why not see if anyone wants to talk RP ideas, I have a long work week ahead but a clear weekend it seems. If you have any ideas you want to do send me …
[
Full reading
]
Comments: 3
Post Delays after Winter Storm
Sat Jan 06, 2018 12:38 pm by BrittanyW
Cause the best thing after coming back from holiday is for a bomb cyclone to hit where you are. -_-
So yeah, expect more delays of posts and stuff while I have to sort out problems from this shit.
Fuck my life.

Comments: 1
Name: Lyon Cross
Wrestling Name: Cross
Gender:Male
Age:24
Height: 5'10
Weight:150
Nationality:American
Entry Theme:Invisible by "The Blank Theory"
Appearance: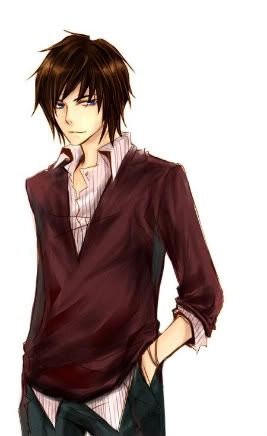 Fighting Style: Lyon is mostly a jack of all trades master of none when it comes to fighting. He's able to use a blend of strikes, submissions and aerial maneuvers to take down a opponent. He has no real sure fire strategy on how to take down opponent he just uses what ever will work at the moment and has a round enough arsenal to do it with.
Statistics:
Strength:★★★
Defense:★★★★
Endurance:★★★
Speed:★★★
Technique:★★★★
Wrestling
Strikes:★★★
Submissions:★★★
Powerhouse:★★
Aerial:★★★
Counters:★★★★
Hentai
Endurance:★★★
Defense:★★
Arousing:★★★
Technique:★★★★
Pacing:★★★
Signature Technique:
Layers: Lyon will first throw his opponent on there back before coming down on them with a hard stomp to the chest and finishes it off with a flip in to a body splash on to them.
Finishing Moves:
Layers 2.0: Lyon will deliver two punchers to the opponents before kicking them hard in the gut to make them double over before delivering a DDT if it connects he will quickly move on top of there back and put them in a camel clutch and make them submit.
Hentai Finishers:
None
Bio:
Lyon grew up in a small town in the united states were he felt pretty much unsatisfied his entire life due to the lack of things to do and people who were worth remembering in his life. He was smart enough to college or find a way to go oversees in high school but Lyon didn't feel like there were where the experiences he wanted were at. So instead Lyon joined the military when he was Seventeen and never looked back on his old life. Lyon traveled the world in the military seeing many different countries and many different people across the way. Though at the same time he also started to learn how to fight while he was in picking up different things from here and there though he was never in one place long enough to become extremely proficient in any one style or move so he would blend them with other things he had learn and increased is arsenal over six years.
Though he enjoyed the traveling and different places Lyon needed to get out of the military life style as it wasn't suited for his personality or the aspirations he had. Though he had planned to start in to more traveling as he was getting out he found the AFW was hiring. Looking in to the place he saw that there was a really diverse blend of people and styles. Excited at the prospect of a whole new life he decided to join up ready to pit himself against other people in wrestling while also increasing his already large pool of skills, and maybe making some new friends along the way.
Personality: Lyon is a very sociable person feeling quite at ease with large crowds of people or just a one on one conversation. His time in the military has made him well versed in other cultures and places so he is pretty good at not offending people by being unknowingly disrespectful. He does have moments were he wishes for solitude as he relives old memories of things that have happened and will generally shut out everybody for a short period of time. He is very kind usually being nice to just about anyone and avoids making a situation to turn hostile. Yet there are things that can set him off though they are very few and its usually has to be a really horrible act. He is well versed in people as well his time in the military has made it really hard for someone to lie or bullshit him as he has seen some of the best work.
Attire:
In Ring: A pair of black windbreaker pants
Outside:Jeans and a t-shirt almost constantly unless he needs to dress up then its a pair of slacks and a nice button up.
Likes:
Dr. Pepper
Training
People
The beach
Dislikes:
Onions
Guns
Unnecessary violence



Posts

: 1691


Join date

: 2008-05-06




Similar topics
---
Permissions in this forum:
You
cannot
reply to topics in this forum