Who is online?
In total there are
41
users online :: 18 Registered, 1 Hidden and 22 Guests :: 1 Bot
anime_hentaifighter
,
Clobber Jobber
,
cutestwitch
,
Deus001
,
IndigoDragon
,
kerflubble
,
killcarrion
,
KillerV
,
LunarWolf
,
Oathkeeper
,
Old_Man_Tai
,
Ragdoll_Jobbers
,
RJD
,
ScyldScefing
,
starvalentine
,
Teenwrestler
,
wrestleryu
,
YumiReiko
Most users ever online was
155
on Sun Oct 09, 2016 8:33 am
Champions & #1 contenders
Looking for anything!
Thu Dec 08, 2016 12:18 am by tehbohemian
Hey!! I'm Bohemian! I'm uhhhh new here! I've already debuted all 3 of my characters and wanted to know if you would want to include them in any storylines or start any new ones with them!
Shinobu won her debut match and is locked in a feud with Sandy White... so she is kinda tied up match wise but i'd be cool for any RPs with her
Sonic lost her debut... pretty badly... and even lost her crown! So she is up for a match or gym session or anything really! She is a much morr light hearted …
[
Full reading
]
Comments: 1
Got some people open for matches
Mon Dec 05, 2016 8:37 pm by TheEditor1023
Comments: 3
Taking a short break
Tue Dec 06, 2016 7:12 am by Amber Fey
Hey, I just wanted to give a quick heads up my next few days are supper busy, so I just wanted to say that I can't post until Thurday night, at which point i will do all my post, but I feel obligated to make my PPV match the number one priority. Just wanted to give a quick heads up.
Comments: 2
Page 1 of 7 • 1, 2, 3, 4, 5, 6, 7

Special stipulation: "hentai & goodnight" match: both KO and hentai-submission: changed into "hentai submission" during the match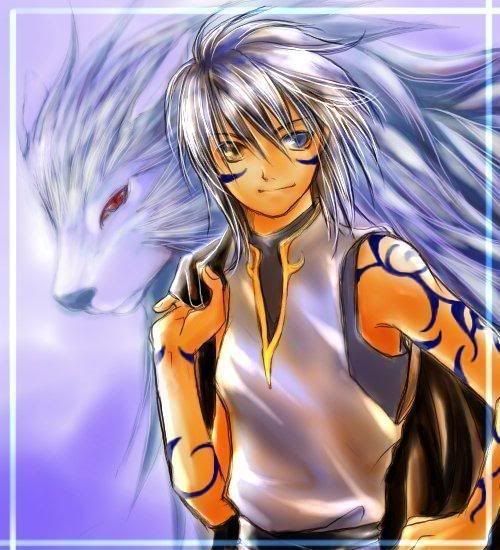 Okami's theme echoed around the arena as the silver-haired boy making his entrance from the backstage. Doing some slight stretching movements and giving occasional high-five to the fans, the wolfboy walked his way onto the ring where he would wait for his opponents, not knowing anything about tonight's challenge: not the name of his opponents, not the rules of the match.
All he knew was that the designated male challenger had pulled back from the challenge in the last moment, so he had promptly accepted to fight in his place without asking for more informations... which was probably not very wise of him, but very Okami-like.
Last edited by 157 on Tue Feb 07, 2012 11:36 am; edited 1 time in total
Soon enough his opponents would arrive......Not one, but two, as the the beautiful Burner Sisters would arrive, walking out onto the ramp, dressed in nothing but their skimpy pink and blue bikini's, walking to the ring hand in hand, walking onto the ring apron and bending over, showing off their tight asses to the crowd as their lips came an inch away from kissing each other, before pulling away and entering the ring to look at Okami.
"So....Your the lucky opponent tonight eh?" Rebecca, the redhead, said.
"mmmm....I hope he cums more then the last guy....he only came once..." Followed Amanda, the busty blond
Last edited by 143 on Thu Jun 23, 2011 11:02 pm; edited 1 time in total
Okami's eyes widened as he realized that he had been tossed into a handicap match, and with such seductive opponents too.

Amanda's playful comment had the silver-haired boy blush lightly, despite his attempt at keeping cool, while the announcer explained the rules for this match, causing the crowd to roar wildly...and Okami's cheeks to blush a little more.

Standing in front of the 2 girls he noticed that they were about his same height and in very good shape, and from their playful smiles he could tell they were very confident in their chances to subdoe him.
"Uh... n-nice to meet you, name is Okami. I hope we have a good match", he said bowing lightly to his beautiful opponents and trying to keep a contempt as the bell was about to ring.
Last edited by 157 on Thu Jun 23, 2011 11:25 pm; edited 2 times in total
The sisters giggled and and slowly stepped out towards the middle of the ring, posing for the crowd.

"Im Rebecca, Im the younger one...and personally, Im kinda hoping you can put me on my back...if you catch my drift..."


The redhead having spoken, the blonde would chime in, bending low so that her clevage was on full, hands on her knee's as she smiled at the equal height male fighter.


"Hi there Okami, Im Amanda.....you know I played a video game once called Okami...it was really fun! I wonder....can you play as well though?"
"Ugh... i..i hope so..", Okami would reply, blushing at the girls seductive teasings.
While Amanda was playfully towying with the boy's mind, keeping him distracted and embarassed with a nice peek on her cleavage, the bell would ring, giving a starting advantage to the girls since Okami was evidently offguard.
Last edited by 157 on Sat Jun 25, 2011 8:53 pm; edited 1 time in total
When the bell rang, Rebecca, notcing that Okami was focused on Amanda, would slowly circle around his body from the side, trying to get behind him without noticing.


If she succeeded, she would grab his arms from behind in a full nelson!
The bell snapped Okami out of his allured daydreaming but it was too late for him to notice Rebecca sneaking behind of him.
"Uh... erm.. ok ready to start when you ar...ugh!". His sentence was interrupted as he felt the girl's smooth arms lock him into a nicely executed fullnelson.

"H-Hey no fair...", he protested, which would probably sound amusing to the Burners, while the naive boy was wriggling and flexing his shoulders and arms muscles in an attempt at fighting it.
Last edited by 157 on Sun Jun 26, 2011 1:13 pm; edited 1 time in total
Rebecca laughed at the cute boy, though she would struggle to keep him to under lock in the nelson, being his size and all.

Amanda would try and help, placing her hands on Okami's shoulders.

"Awww....Do you really wanna struggle? Im sure she would let you go if you asked nicely..."
"Uh...w-well i..." Caught between the two girls he hesitated for a moment, like if struggling too much was rude of him. It was only a moment of hesitation as Amanda played mind games with him, but enough for the girls to proceed with their plans on the wolfboy.
Last edited by 157 on Sun Jun 26, 2011 10:29 pm; edited 1 time in total
Rebecca frowned as she looked at her blonde older sister.

"Awww, Amanda, Why do we have to let him go? We have him here!"


Amanda shook her head...and boobs..

"No, come on, thats no fun to just double team him right off the bat....lets give him a fair shot, see how he does individually first...THEN we can double team him!"


Rebecca sighed and thought it over, before letting Okami go and standing next to Amanda.

"Alright wolf boy....Since my sister seems to wanna give you a shot...You get to decide which one of us you wanna face first...the other will wait in the corner until its her turn...alright?"
Page 1 of 7 • 1, 2, 3, 4, 5, 6, 7


Similar topics
---
Permissions in this forum:
You
cannot
reply to topics in this forum