Who is online?
In total there are
28
users online :: 4 Registered, 0 Hidden and 24 Guests :: 2 Bots
Daaharu
,
killcarrion
,
Link-mon
,
LunarWolf
Most users ever online was
390
on Tue Jan 02, 2018 2:02 pm
Champions & #1 contenders
Serious apologies to everyone....
Mon Mar 19, 2018 1:59 am by Cy_Man
To those who I RP with, I just want to say that I am terribly sorry for all my delays that I constantly do. I just have been SO unbelievably busy as of late that I hardly have any free time to be able to attempt to make posts to our threads. I really needed to get his off my chest badly, and it makes me feel like a complete piece of shit for doing this all the time. If you don't want to RP with me, I completely understand, there should be no reason or excuse for me to have to keep you waiting …
[
Full reading
]
Comments: 2
Explanations and Apologies
Sun Mar 18, 2018 10:02 pm by acuya
Okay, so.
As some of you may have noticed, the Entropy Title Match from last year's Summer Splash has come to an abrupt conclusion.
The reason for this is because my match with Lies was taking too long, and with the next Summer Splash coming up, the Entropy Belt needed to be put in play for this year.
I won't get into the specifics of WHY that happened, suffice to say it ultimately comes down to my fault, I think. For those who haven't been here long, back in the day, I had a problem with …
[
Full reading
]
Comments: 1
A match for Takeichi
Mon Mar 12, 2018 7:31 am by GrandAkumaShogun
Since both Imai and Takeshi are currently involved in matches I was wondering if anyone is interested in taking on my first wrestler I made for here, Takeichi Mori. His profile says he's a jobber but I intend to change that and hoping a match can help with that. Anyone interested please get in touch with me on here in a pm.
Comments: 1
Page 1 of 3 • 1, 2, 3


Volcanica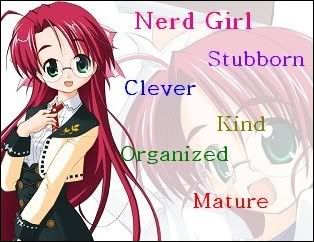 VS
Natsumi
Standard match. Win by pin, submission or KO
One round
Natsumi´s music started on the arena. [url=http://www.youtube.com/watch?v=QAodnkz6AI4:hzo9l2le]Black Label Society – Born to lose[/url:hzo9l2le] but by this time, Natsumi no longer cared and no longer hated it as much as she did. As usual, Natsumi was wearing a very revealing outfit. This time it was a Brazilian thong that barely covered her pussy and was at all moments trying to climb up her ass and disappear between Natsumi´s ass cheeks. A matching top, all in black, with also black elbow and knee pads and short wrestling boots completed her attire. Natsumi ignored the whistles and catcalls of the crowd as much as she could. Still everytime she had to walk the aisle to get to the ring she ended blushing deeply, something that apparently only encouraged the crowd to get louder.
Natsumi slid into the ring between the ropes and moved to her corner to wait for the referee to check her and for her opponent to arrive. She knew near to nothing about this girl she was going to face. Only her name: Volcanica... and that already sounded pretty dangerous. Natsumi closed her eyes and tried to relax. She could do this, she told herself, she could win. She had been learning a lot and training hard... she was becoming a wrestler, Natsumi tried to convince herself.
Suddenly, "Faint" by Linkin Park started to play as four lights appeared and started to circle the arena. When they hit the center, a massive fire erupted at the start of the heavy metal guitar. Once the fire died down, there stood a girl wearing a dark red sleeveless jacket with collars covering her nose and mouth, black fingerless gloves, dark red pants and boots, and flaming hair. She started to street dance as the first verse started out, but before the chorus came in, she jumped and pointed at one side and one fire erupted (not harming the audience though mind you). The same happened as she pointed to the other side. She then began to do a cartwheel and three flips while heading to the arena, and every time she landed more fire burst out. Then she back flipped to the top rope, keeping her balance, and finally did a double axle into the ring.
Her hand also caught on fire but she sucked it up surprisingly and blew out smoke into her hand before the fires died out. She looked at Natsumi with fire in her eyes and pure determination on her face.
_________________
Focusing on good old fashioned basics and just having fun. Nothing else and nothing more.
The World of Dynamo
Natsumi was visibly startled when all the fireworks started exploding around the arena. The bursts of flames, the outrageous acrobatics and the fire-eating performance of Volcanica had the poor Natsumi nearly shaking on her knees.

"Oh my...what a freak!" Natsumi murmured in a very soft tone while she wondered why she could have fights against cute little girls. Actually this Volcanica girl was cute and little. It was just all that fire around her, the way she hid her face and those fiery determined eyes that made her look scary. I can do this... I can do this... Natsumi kept repeating herself as she held the ropes tightly, leaning in her corner. And then the bell rang signaling the start of the match.

ding ding ding

Natsumi took a deep breathe and left the security of her corner to walk cautiously towards the center of the ring, raising her arms in a sort of defensive stance.
Volcanica would too walk to Natsumi, but calm, cool, and collected. But suddenly she would rush forward and jump to grab at her shoulders and plant her feet in her stomach. Then she would roll backwards and throw Natsumi farther from the center of the ring.
_________________
Focusing on good old fashioned basics and just having fun. Nothing else and nothing more.
The World of Dynamo
Natsumi walked to Volcanica slowly getting closer, when suddenly the fiery red-head ran to her. Before Natsumi knew what was happening, Volcanica was holding her shoulders and forcing her down, only to place her feet on her belly to propel Natsumi high in the air.

"Aaaaaahhhhhh!" Natsumi screamed terrified as her body flipped and then bam! She landed hard on her back at center ring. "Ughhh" Natsumi groaned as her body bounced a couple of times before stopping. The poor Natsumi laid spread eagled, her back hurting bad already and still unsure as to what had happened.
Volcanica then came over her. "Are you kidding me? You call yourself a fighter?! Get over here!" She would then pull Natsumi up. "Come on, show me what you're made of before I pummel you again!" She would then wait to give Natsumi a chance to attack.
_________________
Focusing on good old fashioned basics and just having fun. Nothing else and nothing more.
The World of Dynamo
Natsumi cowered as she saw Volcanica come for her and start to berate her. Natsumi was forced to stand up and she braced herself for another hit. But Volcanica stood there. Natsumi felt so humiliated as the redhead gave her a free shoot. Her face flushed deep rate and she charged at Volcanica furiously, stretching her left arm aiming to nail Volcanica on the throat with a clothesline.
Volcanica got nailed with the clothesline and she held at her neck while trying to breathe clearly. Standing up, she would get ready for Natsumi's next move. "Now, that's more like it."
_________________
Focusing on good old fashioned basics and just having fun. Nothing else and nothing more.
The World of Dynamo
Natsumi was still furious and as Volcanica got up she went for her hair. Trying to grab it and rama a knee into the redheads tummy. "Hiyaaaaa!"
Volcanica got grabbed by the hair, but she would try to use both hands to block that knee strike. Once she threw it down, she would give Natsumi a spear to her stomach to make her let go. If that worked, then she would try to grab at Natsumi's legs and trip her to go down on her back and she would go for a figure four leglock.
_________________
Focusing on good old fashioned basics and just having fun. Nothing else and nothing more.
The World of Dynamo
Page 1 of 3 • 1, 2, 3



Similar topics
---
Permissions in this forum:
You
cannot
reply to topics in this forum