Champions & #1 contenders
Looking for anything!
Thu Dec 08, 2016 12:18 am by tehbohemian
Hey!! I'm Bohemian! I'm uhhhh new here! I've already debuted all 3 of my characters and wanted to know if you would want to include them in any storylines or start any new ones with them!
Shinobu won her debut match and is locked in a feud with Sandy White... so she is kinda tied up match wise but i'd be cool for any RPs with her
Sonic lost her debut... pretty badly... and even lost her crown! So she is up for a match or gym session or anything really! She is a much morr light hearted …
[
Full reading
]
Comments: 0
Got some people open for matches
Mon Dec 05, 2016 8:37 pm by TheEditor1023
Comments: 3
Taking a short break
Tue Dec 06, 2016 7:12 am by Amber Fey
Hey, I just wanted to give a quick heads up my next few days are supper busy, so I just wanted to say that I can't post until Thurday night, at which point i will do all my post, but I feel obligated to make my PPV match the number one priority. Just wanted to give a quick heads up.
Comments: 2
Name: Bartira
Sex: Female
Age: 19
Eyes: Blue
Hair: White
Height: 5'8
Weight: 132lbs
Nationality: Brazilian
Bio: Bartira is a Tupi, a brazilian indigenous tribe. During most of her life, she stayed within her community, enclosured in the remaining forests, having little contact with the outside world apart from illegal hunters and explorers. Due to that, she developed a bad opinion towards outsiders, normally seeing them as evil. Bartira is very skilled physically, being a good hunter and great hand-to-hand fighter. She grew up with Yara and has utmost affection towards her. It was Yara who convinced her to step out of the tribe and accompany her as a tag partner at AFW, although she doesn't understand completely the situation they are in.
Personality: Cautious at all times. Very uncertain when Yara isn't around, but gets a boost in confidence when she is.
Favoured moves: slams, holds.
Finishing move: "Trophy Hunt" - Bartira, facing the opponent, will grab her breasts, and from that she will lift her off the ground, putting strain on the chest and back. She's known for keeping her balance while the opponent squirms, but still prefers to execute the move when the opponent's tired.
Appearance: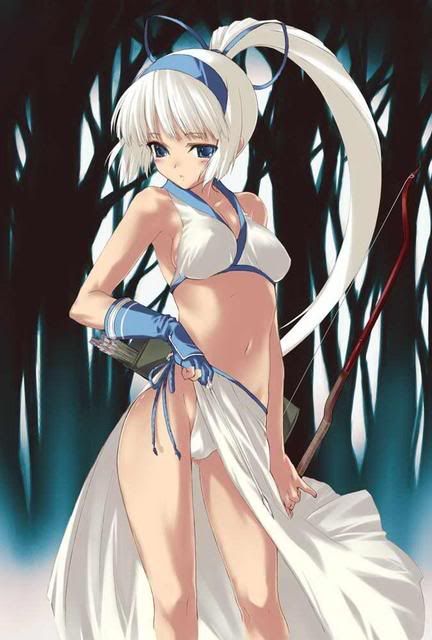 Name: Yara
Sex: Female
Age: 19
Eyes: Red
Hair: Brown
Height: 5'7
Weight: 123lbs
Nationality: Brazilian
Bio: Yara is from the same tribe as Bartira, and the two of them grew up almost as sisters. However, Yara had much more contact with the modern world than her companion, to the extent of having visited a city a few times and learning bits of other languages besides her native one; this particular feat left a great impression on Bartira. She's the weakest of the two, but is more nimble and smart than Bartira. Yara wanted to see other countries for a long time, and when a manager offered to take both of them overseas and become famous, she promptly accepted the offer and went with Bartira to the AFW.
Personality: Proud and outgoing.
Favoured moves: strikes, quick holds.
Finishing move: "Bird Trap" - facing a standing opponent, Yara will bring up a knee to double the opponent over, put her in a front headlock and fall back into a DDT, after which she'll go for a bodyscissor still maintaining the headlock.
Appearance: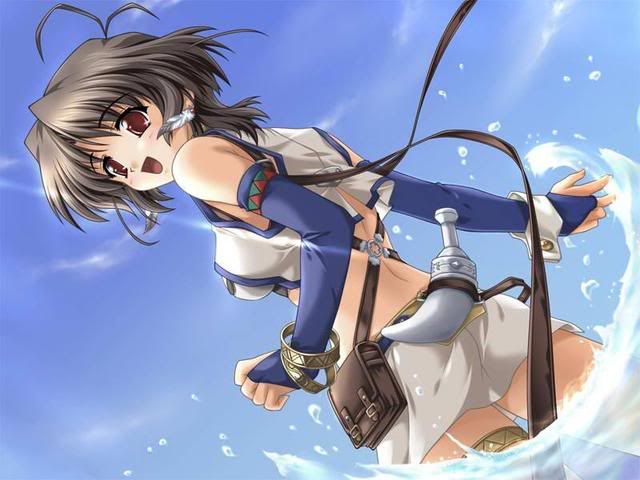 Tag finisher: "Sun Strike" - standing beside each other, Bartira and Yara will put the opponent in a front headlock, each one of them grabbing her neck from one side. Each will then reach forward and grab one of the opponent's legs, then lift her and fall back, throwing the opponent down to the mat.
Name: Rodrigo Pedroso
Sex: Male
Age: unknown
A tycoon from southeastern Brazil, he has a special liking to the AFW. Wanting to have his own wrestler team at the league, he searched the whole country for fighters who were strong, beautiful and exotic at the same time. Bartira and Yara were the ones he found, and were surprisingly easy to convince. He tries to act as their benefactor and fatherly manager, but his care towards them is motivated only by their abilities at the ring and the advertising to his corporation, no more, no less.



Posts

: 141


Join date

: 2008-06-30




Similar topics
---
Permissions in this forum:
You
cannot
reply to topics in this forum