Who is online?
In total there are
19
users online :: 4 Registered, 0 Hidden and 15 Guests :: 2 Bots
Cicilia
,
Edmund
,
ja15ke
,
Lobo
Most users ever online was
390
on Tue Jan 02, 2018 2:02 pm
Champions & #1 contenders
Back after a long absence
Sun Feb 11, 2018 10:08 pm by Iron Soldier
First off, I apologize to my friends and roleplay partners who've been left hanging. Any desire to cancel old threads is completely understandable.
I've been struggling with a serious health issue the past several months. There was a long period where things would seem to improve only to relapse, delaying things further. All that aside, just wanted to let people know I'm around again and to contact me via PM or Trillian - ironsoldier, if anyone wants to get things going again.
[
Full reading
]
Comments: 9
Offline for next week or two
Tue Feb 13, 2018 11:17 pm by peek6
Comments: 0
Looking for a match
Sun Feb 04, 2018 9:23 pm by GrandAkumaShogun
Hey there everyone I was looking for someone to take on my newest guy Imai. Get in touch if you're interested.
Comments: 3
Page 1 of 3 • 1, 2, 3


Cage match: win only by escaping from the top of a steel cageFrancine (Age: 29 - Height: 6' 5")
VSOkami (Age: 19 - Height: 5' 8")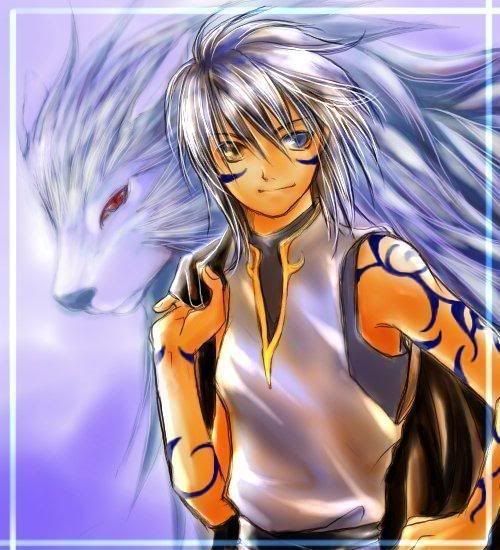 A cage match: finally a chance to have a wild match, one that could remember him the old times of the unlegal hardcore fights when he was not much more than a child. These thoughts were crossing Okami's mind, while he entered the ring with a confident smirk.
Part of the female audience whisteled and screamed with joy as Okami tossed his vest apart and showed off his tribal tattoos, wearing only wrestling boots and a pair of long wrestling pants with a silver pattern, which was matching with the color of his hair. Once his opponent had joined in, the cage would be lowered down around the ring, blocking any way out, except for climbing over the top.
He knew that his debutting opponent was a member of the Infinity family, and that getting squeezed and smothered in a sensuous match had been his main point of weakness at Sex Wars Wrestling, but in a cage match things were going to be different... or he hoped so.
Last edited by 157 on Sun Dec 12, 2010 2:00 pm; edited 4 times in total
Weapon of Choice by Fatboy Slim had hit the stage, and nobody knew what to expect from the new Infinity of wrestling, until she came out. It was none other then famous star Francine Infinity! She was in A-List films, she was a model and now she is a wrestler! She came out and had started to dance towards the ring, and had started to give high-fives to the fans and blew kisses towards the crowd.

She would climb into the ring and would smile at the boy, sticking out her hand. "Hiya! I'm Francine Infinity! I LOVED watching wrestling, I have even seen some of your matches! Well, this is my new career now, so let's just have ourselves a great match okay?" Francine would say with a smile, clearly she was a different member of the fan.
Okami was like stunned by the heavenly vision of his next opponent. "Wow... i bet there's her pic on wikipidia, nearby the definition of "dream girl"..", he admitted to himself while she walked her way to the ring between two wings of enthusiastic fans.

"Heh... ok, let's do our best Francine", he replied with a blushing smile, clearly affected by the girl's beauty and kindness.

To worsen his embarassement, Francine was clearly bigger than himself, and several inches taller, which caused his uneased eyes to be about level with her teasingly wobbling breasts, thus wasting his plans to stay focused on his fighting strategy.

Okami was still clenching Viktorya's greeting hand when the bell rang, leaving him temporarily unprepared and, matter of factly, granting her a starting advantage in their match.
Last edited by 157 on Mon Dec 13, 2010 9:27 pm; edited 1 time in total
Francine would let go of the hand and would back herself up, smileing. "Say Okami, wanna lock up to start this thing up?" Francine would ask, lifting her arms up to invite the boy for a test of strength. "I don't want to get the jump on you, that wouldn't be to fun now would it?"

If they locked up she would attempt to bring him to his knees by pushing on his wrists.
"Ok bring it Francine-chan..!", he accepted the test of strenght, flexing his muscles and trying to take the upper stance.

Which he seemed to do in first place as he pushed his beautiful opponent a couple of steps back, but then Francine's size and height started to come into play, and Okami's knees had to give into her strenght, making the boy kneel down with a red-blushing face. "Nghh...!"
"Oh come now Okami, I am just a woman, no need to blush!" Francine would say to Okami with a smile, attempting to let go of his right hand and would attempt to toss Okami to a corner. If this had worked then Francine would get into her stance and would start to advance towards Okami.

"Hey, don't worry about giving it your all Okami, I am a big girl, I can take it!" She would say with a smile.
"O-Ok.. here i come Francine-chan..". Francine's cute talking would actually make him blush even more: he had promised to fight without holding back, but at the same time he didn't felt like hitting the girl so..what was he supposed to do?

An idea came to his mind as he thrusted forward trying to catch Francine into a bearhug. "Gotcha now..!", he breathed out against her cleavage, trying to pick the bigger girl up into his tight hug.
Francine had been shocked that she was grabbed and was placed into a bearhug, she did indeed know that Okami was a strong man! She would look down and smile a bit. "Are you sure you have me!"

She would shove her forearm in her face in an attempt to push him away. If this had worked she would attempt to tackle him down to the ground. "You are going to be a fun opponent!"
Okami was surprised that the girl had broken his bearhug with relative ease, and she could take the chance to tackle him down.

"Ungh... n-nice move...!", he groaned, blushing as she pressed him down, trying to push her off but she seemed to be too big and heavy for him to get free for now.
Francine had gotten off of Okami, and would stick her hand out to help up Okami. She would grab his hand and help him up.
She would back up and get into her grappler's stance. "Okay Okami, let us continue!" Francine would say with a smile, wanting Okami to fight her more while they had enough energy to do so.
Page 1 of 3 • 1, 2, 3



Similar topics
---
Permissions in this forum:
You
cannot
reply to topics in this forum