Champions & #1 contenders
Kawaii Opportunities
Sun Jun 17, 2018 3:04 pm by Daaharu
Hey, guys!
With the kawaii title match at Avalanche taking on an interesting wrinkle with the interruption by the Brat Pack, we are moving forward with the overall kawaii storyline, and at this point I'd just like to take stock of what kawaiis are out there that are interested in participating in a cohesive storyline.
Can't make any promises about titles or what exactly each girl's given role would be. We can talk a little more about the specifics of where the story is going soon, but I …
[
Full reading
]
Comments: 3
Match for Takeichi
Tue Jun 12, 2018 6:13 am by GrandAkumaShogun
So with my other two guys having their own matches I figure I should do something with my first character on here, Takeichi Mori. If anyone is interested feel free to post here or get in touch through a pm so we can plan it out. I can either have Takeichi remain a jobber or begin to work him towards being a more serious competitor.
Comments: 1
Match or RP?
Wed Jun 13, 2018 3:48 pm by Lotuswarrior
I'm just looking to do something while I wait for match replies. Really want to get some characters cemented a bit with a rival or some interactions with other characters here.
If anyone wants to do something hit me up.
Comments: 0
Page 1 of 5 • 1, 2, 3, 4, 5


[size=200:1syf8a1u]VS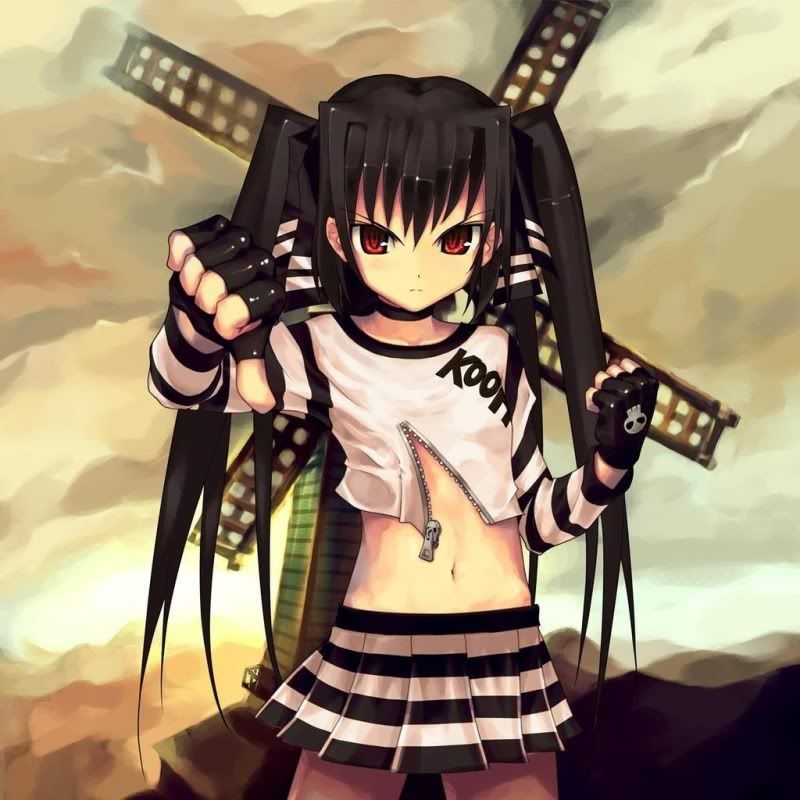 "Riot" by Three Days Grace started to play, spotlights flashing in tune to the guitar. After a few seconds of the intro, Lethe stepped out onto the ramp, adjusting one of her black skull gloves as she stepped onto the stage. She was greeted by boos, but she didn't give the peanut gallery a millisecond of her attention. Instead, she stepped down the ramp casually, adjusting her gloves all the while, until she made it to the bottom of the ramp. From there, she'd climb up the ropes, and climb inside, moving to her corner without sparing time to show off. She hadn't seen any action in a while, and she was looking to nothing more than pummeling some newbie's face in. Some wannabe demon girl slut by the name of Lilith. Original.
Last edited by 145 on Mon Dec 06, 2010 11:17 pm; edited 1 time in total
Lethe didn't have to wait long, Lilith's theme song started playing, it seemed a little heavy untill the vocals kicked in, which is when Lilith stepped onto the ramp and gazed over at the ring, her custom kitty umbrella over her head, as if it was raining. She was notorious under a large group of girls that followed Lilith to the organization, just so they could cheer for her and get lucky tonight if she spots them.

She did a generous twirl for the crowd, just to show off her outfit before she'd walk elegantly down the ramp, her eyes never met Lethe. It was not that she was afraid. No. She just didn't want to. Stepping to the side of the ring, she was asked to hand over her umbrella, in which she whispered something to the referee girl, who immidiatly went completely red, taking the umbrella with shakey hands while Lilith hopped onto the stairs and waited for the referee girl to come back and open the ropes wide for Lilith to enter without much difficulty, walking to the center of the ring and grabbing the sides of her dress, doing a polite, princessly bow to the crowd. It seemed a little odd to be fighting with such a long dress but it was custom made just for battle. It was flexible, she couldn't trip nor get stopped by the dress because it had a extend. No, this was just to make people think she might.

She wandered to the opposite corner and rested against it, releasing a tiny, almost taunting yawn while her theme song died down, the crowd was already cheering for her with how she looked, giving Lethe an innocent smile.
Lethe watched Lilith's cocky entrance, and couldn't help but smirk herself. She was smirking at what she would do to knock the cockiness right out of this woman. Her fists were trembling, itching to get a piece of this haughty, blonde haired bitch.

She spared no words with Lilith, even as she gave her that smile. She just cracked her fists slowly, and awaited the bell, dying to tear her a new one already. And with that long flowing dress, it shouldn't be much of a problem for her at all.
When the referee girl came to check up on Lilith to see if she was ready, she gave the girl a kiss on the forehead and a pat on the head, she already controlled the referee girl like she was a mere toy to her. She didn't even go to Lethe to see if she was ready and called for the bell to ring, Lilith taking only a few steps forward to the center of the ring before she'd simply wait for Lethe to attack her.
Lethe rolled her eyes as Lilith kissed the ref girl on the forehead. So she really was a slut. That only made the urge to beat her into a pulp even more intense. As the bell rang, she'd rush in towards her, and drew her fist back as she ran at her, looking to plow her right fist HARD across her cheek!!
She watched Lethe quietly and saw the movement in her right arm, so that's what she was going to use.. Well, she hoped she was right otherwise it wasn't going to look good on her face. She waited untill Lethe was close enough to confirm she was gonna use her right before she dugged down the blow, grabbing the wrist of her right hand with one hand while she tripped Lethe onto her stomach with her foot. If Lethe fell onto her stomach she'll immidiatly place her foot upon Lethe's right shoulder and pull hard onto her arm, twisting it in her grasp with both hands now if she manages to get her in position.
Lethe was sure she had her. She threw her fist at her.. but then suddenly she was gone. Before she could utter a word, her arm was caught, and her legs were swept out from under her. "Wh-?! Ungh!" She grunts as her chest hits the mat first. She then felt Lilith's foot being planted on her right shoulder, and clenched her teeth as she felt her twisting and pulling at it.

"Rrrgnnn..." She growled as Lilith was already causing her right arm to hurt pretty badly as she applied three different forms of pressure to it at once.
Lilith dug her heel painfully into Lethe's shoulder, just where the shoulder and the arm connected. She gripped the arm tightly with two hands, twisting it from right and left, occasionally twice to the right to add some sort of effect to it, she was really looking to wear that arm down already, if Lethe was right handed, this would surely work to Lilith's advantage right away, pushing down hard with her foot.
Lethe clenched her teeth tightly as her arm felt like it was about to snap off. She buried her face into the mat, trying to deal with the pain, knowing that if she tried to break her arm free, she could very well end up doing that, but not in the way she wanted to. "Gh....kk..." She grunts, and pounds her free fist into the mat before trying to move her body towards the ropes, desperate to escape.
Lethe seemed like a very upset girl, who would be easily taunted into rage.. She could use that to her advantage. She gave the arm another jerk before she smiled down peacefully at Lethe.

" You must really like to spend your time on the ground, hmm? "

She made sure her hold on Lethe's arm was solid, wanting to see if she was going to struggle or not.
Page 1 of 5 • 1, 2, 3, 4, 5



Similar topics
---
Permissions in this forum:
You
cannot
reply to topics in this forum