Champions & #1 contenders
Kawaii Opportunities
Sun Jun 17, 2018 3:04 pm by Daaharu
Hey, guys!
With the kawaii title match at Avalanche taking on an interesting wrinkle with the interruption by the Brat Pack, we are moving forward with the overall kawaii storyline, and at this point I'd just like to take stock of what kawaiis are out there that are interested in participating in a cohesive storyline.
Can't make any promises about titles or what exactly each girl's given role would be. We can talk a little more about the specifics of where the story is going soon, but I …
[
Full reading
]
Comments: 3
Match for Takeichi
Tue Jun 12, 2018 6:13 am by GrandAkumaShogun
So with my other two guys having their own matches I figure I should do something with my first character on here, Takeichi Mori. If anyone is interested feel free to post here or get in touch through a pm so we can plan it out. I can either have Takeichi remain a jobber or begin to work him towards being a more serious competitor.
Comments: 1
Match or RP?
Wed Jun 13, 2018 3:48 pm by Lotuswarrior
I'm just looking to do something while I wait for match replies. Really want to get some characters cemented a bit with a rival or some interactions with other characters here.
If anyone wants to do something hit me up.
Comments: 0
Page 1 of 7 • 1, 2, 3, 4, 5, 6, 7


[size=200:b6bdr8m9]VS.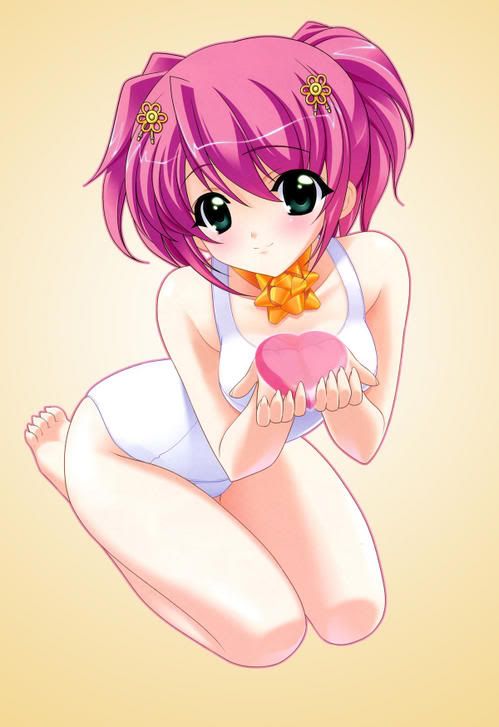 Water sports submission match
all four corners of the ring set up with sprinklers
victory by submission
"Mysterious Times" by SASH started to echo around the arena, the lights changing to various shades of blue and the crowd cheer knowing who comes out to this entrance. Erin Suzuki stepped out onto the top of the ramp way dressed in her standard dark blue oriental style tight swimsuit, she raised her arm up to the crowd as she made her way down the walkway and scooted carefully underneath the bottom ropes, her cute little butt completely on displace through the tight material as she moves on all fours into the ring
She climbed to her feet and moved over to one of the corners, holding onto the ropes as she waited for her opponent to join her.
My Will by Dream began to play as Mysterious Times faded away as Makita ran out from backstage as she wore a tight white one-piece swimsuit without her boots since she was told she did not need them for this match. As she ran down, she slid into the ring as she got on her knees to push herself up as her body curves were shown to all before she looked at her opponent. Makita got to her knees before backing up into her corner, wondering just what kind of match was a 'water sports' match.

_________________
COME HERE FOR THE COLLECTION
Erin smiled over at her opponent, she wasn't a kawaii so Erin may not be the favourite... But at least Makita looked cute, plus she was a rookie, so perhaps Erin might stand a better chance then usual.

The ref slid into the ring wearing a striped black and white bikini and bottom, that was Makita's last clue into what kind of match this was before the ref signaled and the sprinklers started up, spraying light cool jets of water into the ring. Erin couldn't help but squeek a bit, not from surprise though... She knew what water sports match entailed and usually came down to the ring after a sprinkler had doused her body with water... But this water they were getting sprayed with was pretty cold!
"Yah!" Makita lightly screamed in surprise and shock from cold water as sprinklers were activated. Now she had a perfect understanding to what a water match was. Makita shivered a bit before she focused herself to the match as she rose her hands and silently challenged Erin to a test of strength in the middle of the ring, where possibly was the wettest spot in the ring, since that were all four sprinklers were shooting water the most.

_________________
COME HERE FOR THE COLLECTION
The water being this cold was probably a sinister ploy to make the two girl cling closer together through out the match in order to conserve warmth, that was probably what the fans wanted.. Erin blushed a little with the thought of cuddling close from one move to the next with Makita..

As Makita challanged the kawaii girl forwards, Erin came out to meet her in the middle of the ring... Moving her arms up, she lunged forwards into the lock up, trying to use her small body weight to press against Makita and hope it would give her some mometum in pushing Makita backwards towards one of the corners
Makita took a step back in shock as Erin suddenly threw herself into her as she blushed at the contact of another wet girl as she tried to resist her by trying to push back and try to push back, but since she already took a step back she had her foundation weaken severely as she was being pushed back into the sprinkles of water and towards the corner behind her.

_________________
COME HERE FOR THE COLLECTION
Erin found her pale cheeks warming slightly also, as she threw herself at Makita her smaller bust had slotted firmly right against the underside of Makita's... She had intended to lunge in full bodied, but maybe not that full bodied.

Erin tried not to look Makita in the eyes as it was kinda embarrassing, she was also reluctant to back down because she was actually successfully moving Makita backwards.. Erin would just keep on pushing in the close body lock up and try to guide Makita back into the corner, intending to trap her there with her kawaii body
The wet mat made it hard for Makita to gain any traction to push back and the fact that Erin kept pushing before she could reaffirm her foundation, Makita was pushed against the turnbuckle as she blushed as she felt Erin's smaller breasts so very close to her own with only two layers of swimsuits between them. With her back against the sprinkler, Makita could feel the water droplets and more spray into her hair and neck as she shivered with the cold water slowly going down her back as she tried to push Erin back.

_________________
COME HERE FOR THE COLLECTION
Erin kept herself against Makita as embarassing as it was, mainly just to make sure she stayed in the corner. She felt Makita's hands pushing back on her shoulders and so the Osaka girl took a step back, her small breasts rubbing suggestively against Makita's as she backed away.

Erin bent down, grasping the ropes either side of Makita's body and would try to ram her shoulder into Makita's belly
The pink haired high flyer's face blushed redder as she felt Erin's breats rub against her's, but then she lurched forward when Erin dug her shoulder into her gut as she coughed for air as she rested on hand on Erin's back and the other held on to the ropes that was slick and slippery with the water as Makita made it a note not to do any spring boards, effectively cutting her move-set in half as now she had to think of other ways to beat Erin without the use of her high flying moves. Makita took a little more time to breath for air as she awaited for Erin's next move.

_________________
COME HERE FOR THE COLLECTION
Page 1 of 7 • 1, 2, 3, 4, 5, 6, 7



Similar topics
---
Permissions in this forum:
You
cannot
reply to topics in this forum