Champions & #1 contenders
Hey guys!! Tsuka's back!!
Wed Jul 18, 2018 8:06 am by TomboyTsuka
I'm back from my holiday to Shanghai, China. Although I actually already returned yesterday but I was kinda tired.... But now I can finally RP here again with my pals at AFW!!
Comments: 3
Back From Hiatus
Fri Jul 13, 2018 11:34 am by Gwyndolin
I mentioned awhile back that I was expecting to be absent from this site for 2-3 weeks as I worked to finish my last college semester. That pause turned into two
months
due to some extra tasks that kept me busy, but I finally have the free time to roleplay again! Grades for the last quarter turned out great, so it looks like I'll graduate as I hoped I would once my degree is certified.
I'll update my ongoing roleplays shortly. Glad to be back!
Comments: 7
Matches?
Fri Jul 06, 2018 2:38 am by LtLukas
Hey there. You want to have a match? What's that? You want to have a match with the best goddamn RPer on this site? Well, then go ask acuya or Alexandra (RIP) because you are going to be stuck with me. But you should still sit the fuck down because I am about to slap your bitch tits with some awesome shit, whether you like it or not.
Eka
is a nice girl. She has stamina for days, and can submit an alligator. She is really sweet though, but if you want to see her get real unsweet, well, why …
[
Full reading
]
Comments: 1

Name: Mia Kay
Alias: None
Sex/Gender: Female
Age: 18
Eyes: Sapphire blue
Hair: long bluish freeflowing
Height: 5'0"
Weight: 108 lbs
Nationality: Japanese/ American
Citizenship: Japanese
Wrestling Information
Strategy: Offensive/Acrobatic
Style: Striker/brawler
Type: Roughhouse
Preferred Attacks: Punches, submissions and hentai.
Preferred Matches: Standard matches. KO matches
Wrestling attire: A pokadot blue bikini
Picture: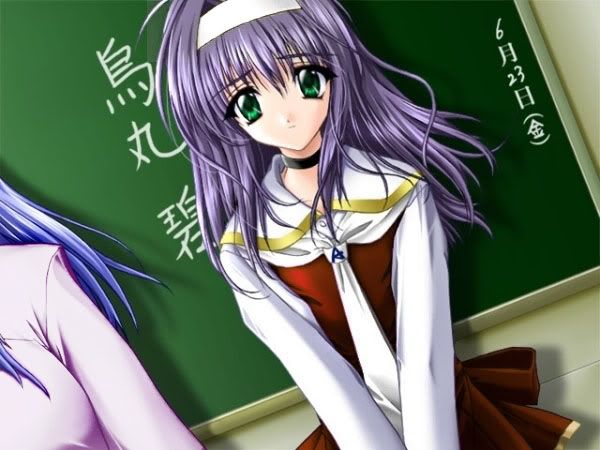 Fighting style: She likes to use her fist to beat her opponent down badly first. Although she might also use painful submissions, she likes to use hentai moves whenever she gets the chance, but more often she would use strikes first before doing that. She likes to jump around the ring, while making sudden turns which seem suicidal and yet brilliant.
She likes a good fist fight, regardless of whether or not she loses.
She likes to humiliate her opponents while doing her submissions as well, such as exposing their naked bodies to the crowd.
She likes to mount an opponent to beat their face in, or throwing them to a turn buckle or the ropes, as she gets high listening to the sounds of her beating another girl into a pulp.
And she also likes to strip them of their clothing, she doesnâ€
t mind if they do the same to her as well.
However, while she can dish out painful attacks and submissions, she canâ€
t take them very well. But she does have a tenacity to struggle and trash about when being caught in submissions, she can even think clearly and might do something stupid.
She also likes to dominate other girls, but canâ€
t stand being dominated herself.
She is acrobatic and has good reflexes, however maybe a little too good. Because of her sharpened reflexes, she is very impulsive and doesnâ€
t really do any thinking, unless sheâ€
s exhausted, or sheâ€
s the one getting beaten down.
RPG Style Stat spread(out of 5 stars)
Endurance:★★
Strength:★★★★
Speed:★★★★
Defense:★★
Technique:★★★★
Favorite moves: Spear, mounting her opponent and camel crutch.
Finishing moves:
Beat buster: She would swing her opponent to the turn buckle or ropes, there she would tie their arms before their legs, and continue to punch them left and right in the face until they give up or get knocked out.
Arrow crutch: She would perform a bostion crab in the reverse direction on her opponent before rolling over to change it into a bow and arrow submission, however the difference is that this time round, instead of grabbing their arms and legs, she grabs their arms with her legs, and meanwhile she rubs her opponentâ€
s pussy until they cum and even then so on until the submit from pain or humiliation.
Dive bomber: She runs towards an enemy and leaps forward with both her knees stretched and slams it onto the opponent, then she locks their arms with her knees and continues to throw punches left and right across her face while sheâ€
s unable to fight or defend herself.
Personality: She is quiet and shy and easily embarrassed. She is like any other girl her age, until she gets into a fight or seeâ€
s something that peaks her interest. There she would turn into a violent and yet perverted and partially sadistic fighter. However she is well aware of her personality problem, and that causes her to have a hard time speaking.
When in the ring, she changes to a violent personality, but once itâ€
s over, she turns back to a normal girl. She still retains her pride and likes to remain faithful to her boyfriend though.
Likes: Sweets, peace and quiet, her boyfriend.
Dislikes: Studying, noisy people and trouble making people.
History: Since young, she has always been into erotic things and fighting. She grew up in a normal family like a normal girl, however her life wasnâ€
t exactly normal. As she and her childhood friend had a tendency to go around getting into fights with the kids in the neighborhood.
One day, she was on her way home from school when she encountered several senior girls from her class picking on one of her juniors, she got angry and beat them up as a result. The girl was amazed at her and asked if she was from AFW.
She didnâ€
t know about it until then, but she found it interesting, and thus decided to join.
Fun facts:
She likes Yuri a lot
She likes to sing
She likes sweet stuff a lot.
She likes her boyfriend a lot and yet she still likes to spar with him in fist fights.
AFW records:
Wins:2
Vs stocking forfeits
Knocks out Emi
Losses:
Draws:
Last edited by 1169 on Wed Dec 08, 2010 1:27 pm; edited 3 times in total



Posts

: 2990


Join date

: 2010-10-14




---
Permissions in this forum:
You
cannot
reply to topics in this forum