Champions & #1 contenders
Serious apologies to everyone....
Mon Mar 19, 2018 1:59 am by Cy_Man
To those who I RP with, I just want to say that I am terribly sorry for all my delays that I constantly do. I just have been SO unbelievably busy as of late that I hardly have any free time to be able to attempt to make posts to our threads. I really needed to get his off my chest badly, and it makes me feel like a complete piece of shit for doing this all the time. If you don't want to RP with me, I completely understand, there should be no reason or excuse for me to have to keep you waiting …
[
Full reading
]
Comments: 2
Explanations and Apologies
Sun Mar 18, 2018 10:02 pm by acuya
Okay, so.
As some of you may have noticed, the Entropy Title Match from last year's Summer Splash has come to an abrupt conclusion.
The reason for this is because my match with Lies was taking too long, and with the next Summer Splash coming up, the Entropy Belt needed to be put in play for this year.
I won't get into the specifics of WHY that happened, suffice to say it ultimately comes down to my fault, I think. For those who haven't been here long, back in the day, I had a problem with …
[
Full reading
]
Comments: 1
A match for Takeichi
Mon Mar 12, 2018 7:31 am by GrandAkumaShogun
Since both Imai and Takeshi are currently involved in matches I was wondering if anyone is interested in taking on my first wrestler I made for here, Takeichi Mori. His profile says he's a jobber but I intend to change that and hoping a match can help with that. Anyone interested please get in touch with me on here in a pm.
Comments: 1
Page 1 of 4 • 1, 2, 3, 4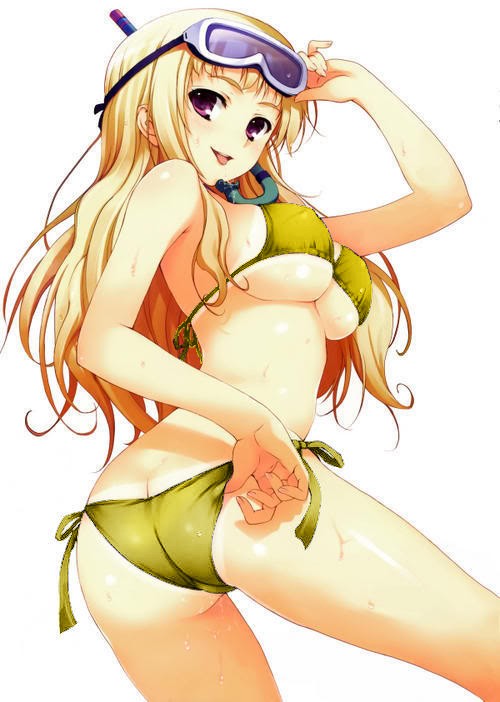 [size=200:3ocxhr5a]VS
Match Type: Catfight
Terms of Victory: Submission
Alexia could hear the crowd cheering as they awaited the next match to begin. Alexia could hardly wait as she stood behind the curtains. She had been dreaming of this moment ever since her mistress told her stories about this place. She could barely wait for her own music to begin! Finally, after what seemed like an eternity to her, her music finally began to play. She bounced a bit to the beat backstage, getting herself in the groove before she suddenly stepped out through the curtains and onto the stage, dancing to the ten second beat looped seamlessly. She started to sensually dance her way down the stage, smiling a bit to herself as the crowd whooped and whistled her on.
As she reached the bottom of the ramp, she started to climb up the ropes, and ducked under the top one before performing a small dance in the middle of the ring to entertain the crowd, her movements fluid and sexy before her music finally died down. When she heard her beat fading out, she stopped dancing and moved to her corner, awaiting her opponent.
The rhythm of a guitar started building up as the intro to The Lemon Song began playing. It was Lilly's first time back in the ring for a while. Her absence was not fully explained, but the roar of the crowd didn't seem to reflect like it actually mattered. The blond bombshell walked out onto the ramp smiling and shaking her large lemons as she shimmied down to the ring.

A catfight? Well this was certainly something relatively new to her. Of course, she already had some ideas in mind. As she rolled into the ring to eye her interesting-looking opponent. She would make this kitty roar in anguish. What a sad thing for a newcomer to have to face a losing battle. Lilly's smirk said it all as these thoughts ran through her head.
Alexia saw the girl in the yellow bikini walking out and shaking her assets for all they were worth. She smiled a bit to herself, her tail flicking left and right as she watched her walk down the ramp. She wouldn't hold anything back for her first match. She wanted to prove to the other girls, and to her mistress, that she would not be an easy fight for anyone.
So...a catgirl for a catfight? Lilly almost wanted to laugh, but there was a serious air coming from this newcomer. "So...you're my victim upon my return?" she vocalized towards Alexia, if anything to get herself pumped and to entice Alexia a bit. Lilly may have wanted to dominate, but she still wanted a match-up she could enjoy.

"Well...are we going to dance for these people? Or are we going to fight...kitty?"
Alexia smiled a little at her, and stretched one arm over her breasts while looking over at her. "I look at the two as the same.." She replied to her before the bell rang to start the fight.
Lilly smiled and got into a fighting stance, willing to wait to see how the catgirl proposed to start this dance. She had never been in a real catfight before, so she knew not what to fully expect, although a gameplan was already formulated in her mind. This was a time for concentration and focus, a focus of rage.
Alexia smiled, and moved in towards her, licking her lips slowly as she brought her hands out, ready to take her on. "Hehe... come on... give me your best shot..."
Lilly smirked and licked her lips in response, moving towards Alexia and lifting her hands towards Alexia's, ready to start pushing once their fingers were locked. "You'll regret those words..."
Alexia purred a little, and started to push hard against her. "Hehe.. we'll see..." She said, and started to tuck her head in, trying to push her back as hard as she could, clenching her teeth tightly.
Lilly was a bit surprised at the bit of strength this cute-looking catgirl possessed, stumbling back a few inches before regaining her footing and returning the push, this time with locked eyes on Alexia's. Though she had initially thought of this girl as a sort of joke, Lilly now intended to go all-out, pushing hard, considering pushing their arms out to the side so that her head would be in perfect striking range for a headbutt.
Page 1 of 4 • 1, 2, 3, 4



Similar topics
---
Permissions in this forum:
You
cannot
reply to topics in this forum