Who is online?
In total there are
35
users online :: 10 Registered, 0 Hidden and 25 Guests :: 2 Bots
anime_hentaifighter
,
Clobber Jobber
,
d_ultsch
,
k0hryuu
,
Kelsea
,
KillerV
,
TripleHelix
,
Vcom7418
,
wrestleryu
,
xalex
Most users ever online was
155
on Sun Oct 09, 2016 8:33 am
Champions & #1 contenders
Anyone willing to take on Layla
Fri Dec 09, 2016 9:53 pm by Link-mon
Comments: 1
Got some people open for matches
Mon Dec 05, 2016 8:37 pm by TheEditor1023
Comments: 4
Looking for anything!
Thu Dec 08, 2016 12:18 am by tehbohemian
Hey!! I'm Bohemian! I'm uhhhh new here! I've already debuted all 3 of my characters and wanted to know if you would want to include them in any storylines or start any new ones with them!
Shinobu won her debut match and is locked in a feud with Sandy White... so she is kinda tied up match wise but i'd be cool for any RPs with her
Sonic lost her debut... pretty badly... and even lost her crown! So she is up for a match or gym session or anything really! She is a much morr light hearted …
[
Full reading
]
Comments: 1
Page 1 of 4 • 1, 2, 3, 4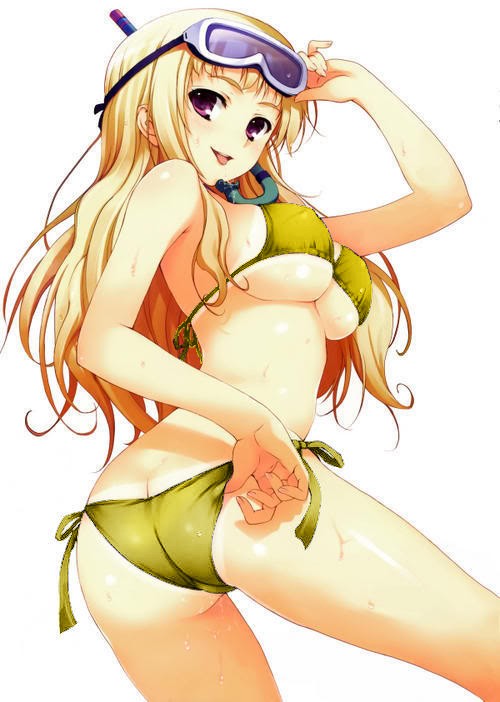 [size=200:3ocxhr5a]VS
Match Type: Catfight
Terms of Victory: Submission
Alexia could hear the crowd cheering as they awaited the next match to begin. Alexia could hardly wait as she stood behind the curtains. She had been dreaming of this moment ever since her mistress told her stories about this place. She could barely wait for her own music to begin! Finally, after what seemed like an eternity to her, her music finally began to play. She bounced a bit to the beat backstage, getting herself in the groove before she suddenly stepped out through the curtains and onto the stage, dancing to the ten second beat looped seamlessly. She started to sensually dance her way down the stage, smiling a bit to herself as the crowd whooped and whistled her on.
As she reached the bottom of the ramp, she started to climb up the ropes, and ducked under the top one before performing a small dance in the middle of the ring to entertain the crowd, her movements fluid and sexy before her music finally died down. When she heard her beat fading out, she stopped dancing and moved to her corner, awaiting her opponent.
The rhythm of a guitar started building up as the intro to The Lemon Song began playing. It was Lilly's first time back in the ring for a while. Her absence was not fully explained, but the roar of the crowd didn't seem to reflect like it actually mattered. The blond bombshell walked out onto the ramp smiling and shaking her large lemons as she shimmied down to the ring.

A catfight? Well this was certainly something relatively new to her. Of course, she already had some ideas in mind. As she rolled into the ring to eye her interesting-looking opponent. She would make this kitty roar in anguish. What a sad thing for a newcomer to have to face a losing battle. Lilly's smirk said it all as these thoughts ran through her head.
Alexia saw the girl in the yellow bikini walking out and shaking her assets for all they were worth. She smiled a bit to herself, her tail flicking left and right as she watched her walk down the ramp. She wouldn't hold anything back for her first match. She wanted to prove to the other girls, and to her mistress, that she would not be an easy fight for anyone.
So...a catgirl for a catfight? Lilly almost wanted to laugh, but there was a serious air coming from this newcomer. "So...you're my victim upon my return?" she vocalized towards Alexia, if anything to get herself pumped and to entice Alexia a bit. Lilly may have wanted to dominate, but she still wanted a match-up she could enjoy.

"Well...are we going to dance for these people? Or are we going to fight...kitty?"
Alexia smiled a little at her, and stretched one arm over her breasts while looking over at her. "I look at the two as the same.." She replied to her before the bell rang to start the fight.
Lilly smiled and got into a fighting stance, willing to wait to see how the catgirl proposed to start this dance. She had never been in a real catfight before, so she knew not what to fully expect, although a gameplan was already formulated in her mind. This was a time for concentration and focus, a focus of rage.
Alexia smiled, and moved in towards her, licking her lips slowly as she brought her hands out, ready to take her on. "Hehe... come on... give me your best shot..."
Lilly smirked and licked her lips in response, moving towards Alexia and lifting her hands towards Alexia's, ready to start pushing once their fingers were locked. "You'll regret those words..."
Alexia purred a little, and started to push hard against her. "Hehe.. we'll see..." She said, and started to tuck her head in, trying to push her back as hard as she could, clenching her teeth tightly.
Lilly was a bit surprised at the bit of strength this cute-looking catgirl possessed, stumbling back a few inches before regaining her footing and returning the push, this time with locked eyes on Alexia's. Though she had initially thought of this girl as a sort of joke, Lilly now intended to go all-out, pushing hard, considering pushing their arms out to the side so that her head would be in perfect striking range for a headbutt.
Page 1 of 4 • 1, 2, 3, 4


Similar topics
---
Permissions in this forum:
You
cannot
reply to topics in this forum