Champions & #1 contenders
Miss Fortune
Thu Feb 23, 2017 8:30 pm by starvalentine
She's baaaccckkk!
"Ladies and Gentlemen, introducing the Queen of New York, The Sicilian Assassin...... MISS FORTUNE! Madison Oppenheim!!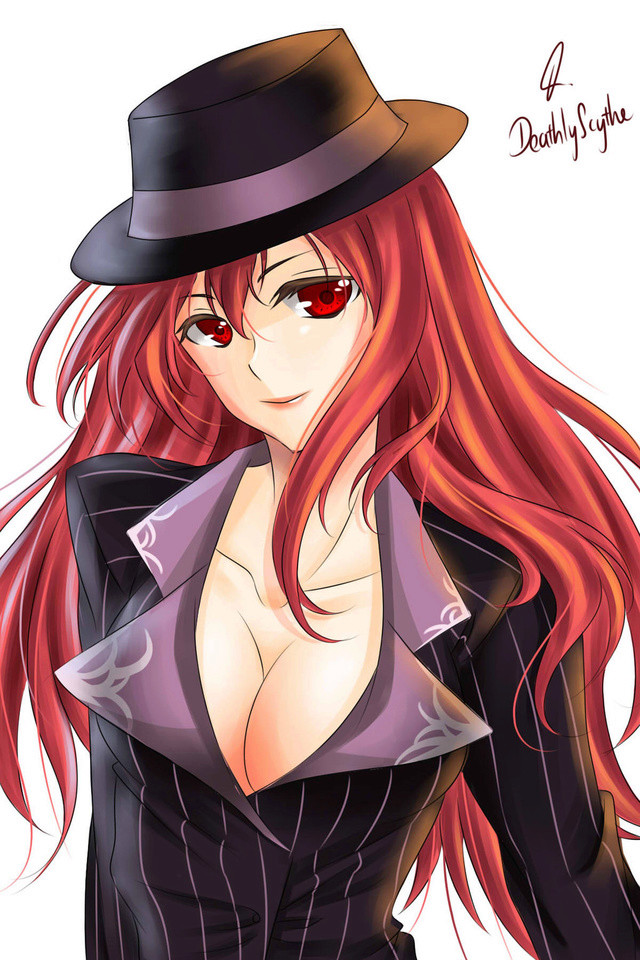 Comments: 0
Found my HHH
Wed Feb 22, 2017 10:40 pm by starvalentine
Comments: 3
Something I've Noticed
Tue Feb 21, 2017 10:06 am by scorn53
I'm not sure if anyone else has noticed, but every few weeks the same user joins the site, creates a few profiles and matches, then promptly leaves. I've only noticed because they follow a very similar profile template (and call it weird, but the use of black font), albeit they've now edited their latest one because they cannot delete it.
Upwards-
http://www.afwrpg.com/t14743-auriel-jessamine
Scarf-
http://www.afwrpg.com/t15951-maxine-rolanda
Their most recent name was 1 12 12 or something …
[
Full reading
]
Comments: 9
Page 4 of 6 •

1, 2, 3, 4, 5, 6

Lei-Lei's eyes tightened, legs widening a bit to welcome the hot embrace of her lover/fighter. She thrust her hips upward at her, locking her ankles behind her shoulders and securing her position, no matter how inconvenient. She'd let herself enjoy the licking a bit longer, panting and gasping when she did especially well and then trying to arch herself to plant her hands on the mat, trying to push up and press Asami backward onto her back on the mat, still in her pussy but now on bottom
Asami struggled for a moment but was neatly rolled onto her back. She locked her arms around Lei-Lei's waist as the Chinese girl took the top position, looking to keep her mouth on her foe's sex by forcing Lei-Lei to straddle her face, continuing to endure an erotic assault from the ninja.
Lei-Lei wailed out, shivering weakly and feeling an orgasm inevitable at this rate. She bit her lip and wrapped her legs around Asami's head, squeezing tightly to try and make her work as hard as possible as she reached backward to let her hand part Asami's pussy lips, stroking at her inside firmly
Asami grunted as Lei-lei's legs tightened around her head, but continued to work on the Chinese girl's pussy. Lei-Lei's wail told her the martial artist was close...maybe just a little more.
Then the ninja moaned into Lei-Lei's pussy, her legs opening involuntarily as her foe's fingers made headway into her wet sex...
"Ooooooaiiyaaa!" Lei-Lei thrust rapidly with her hand and her legs tightened around her foe, though not in intentional assault. Her orgasm rocked her body, thighs tightening and bodily shaking against her as she gushed over Asami's fingers, a vaginal submission to her skills
"Got -unnh!- you!" Asami crowed in triumph while enduring Lei-Lei-'s frantic fingering.
However, before she could capitalize on the moment her pussy let out a series of spasms around the Chinese girl's fingers as Asami's lack of focus made her control over her orgasm slip. Her climax made her arch her back as her juices coated her foes clever fingers. She would roll weakly off of Lei-Lei moaning softly.
The ref looked on, waiting to see if any of the two women would try to cover the other.
Lei-Lei's own howling and panting was barely ending as Asami rolled off of her, gasping appreciatively and slipping back a bit, conceding to recovery over attacking. Her crotch pulsed hotly, cupping it barely with her fingers as she slid up to one knee, but rested there as the cooler air caressed and slowly soothed her crotch. "I... I beat you, ninja!" she insisted, more of a challenge but could be taken as a declaration
"Only in your dreams, you kung fu hustler." Asami replied as she got to her feet.
Quickly, she decided to to try and keep Lei-Lei on the defensive, throwing a sidekick at the kneeling woman's body to try and keep her on the mat.
"Hussie!?" the China girl snipped curtly, misinterpreting the comment. "Lei-Lei's hentai-ken will best your weak ninjitsu!" she insisted, despite her sweat and wet snatch. Lei-Lei spun in her heel, pivoting away by moving with the kick and nimbly sliding on her feet, but the fatigue visible in her moves. She hit the ropes, bouncing off her back on them and thrusting back with a sharp cry, lashing out with her hand and looking to attach her fingers to Asami's nipple, squeezing it between her middle and index while staying at arm's length and ready to keep her at bay by the grip
Asami gave a shuddering moan as Lei-Lei grasped onto her nipple. She threw a few awkward strikes at the Chinese girl that could easily be avoided.
"Get...off.." she breathed trying to back away...
Page 4 of 6 •

1, 2, 3, 4, 5, 6

---
Permissions in this forum:
You
cannot
reply to topics in this forum