Champions & #1 contenders
Offline for next week or two
Tue Feb 13, 2018 11:17 pm by peek6
Comments: 1
Thinking about making my return
Thu Feb 22, 2018 11:46 pm by KillerV
After it feels like a long long time, do feel like coming back but gonna keep it minimum on how many rosters Im using, currently three right now? But I am strictly doing male (me) vs female and maybe female (me) vs male, intergender matches that is.
So if theres anyone is interested, please let me know through PM, thanks.
Though I would like to use my King in matches >.>
Comments: 0
Gauging Interest For A Couple Matches
Thu Feb 22, 2018 7:07 pm by HighFly
Hey everyone! I was just throwing this out there to see who would be interested in doing matches with either Suzumi or Peggy! Look them over and if ya have any ideas please PM me!
Comments: 0
Page 1 of 4 • 1, 2, 3, 4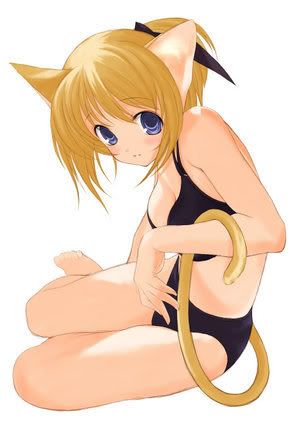 Height: 5'0"
Weight: 100 lbs
v.
Height:5'5"
Weight: 133 lbs
Haruko was scheduled for a private match in the gym ring tonight. In all honesty, she was slightly more nervous about fighting in the gym than in public as, from what she had heard, things happen more here than they do out there in front of a crowd. Nevertheless, she was a bit excited that she'd be taking on some of the newer talent tonight. She adjusted her black sports bra, and the matching panties she wore for matches, making sure they were on securely before she stepped from her locker and made her way for the ring.
There was no need for fancy entrances back here. No big display of pyro or theatrics, which was kind of nice, in her opinion. She stepped up towards the ring, and climbed in through the ropes, and started to bounce on the mat a little, finding it a touch springy. She bounced up and down a couple of times, finding she got a touch more height than she would jumping on normal ground, and giggled a little to herself before she stopped bouncing, and started to warm up her arms, and her legs, and then took off the ribbon she had wrapped loosely around her wrist, and proceeded to tie her hair up with the black ribbon, looking rather cute with her blonde hair, blonde tail, blonde cat ears, black bra, black panties, and black hair ribbon, and eyes of a bright blue hue.
Once she had finished preparations, she started to look around the ring, surveying the area for a moment. The place was completely empty, and there was no sign of the woman that was to be her opponent yet.
Last edited by 145 on Mon Apr 19, 2010 12:06 am; edited 1 time in total
Violate's cool olive eyes watched from a hidden position just outside of the gym. She carefully watched Haruko make her way into the ring and bounce around. She held a gun to her lips and kissed it occasionally as she observed the girl. "What a nice catch." She said softly as she took in the cat girl. "And interesting. I wonder how long I can get her to purr before I make her scream." She then grinned and ran her tongue up the gun's barrel before pointing the gun out in front of her, pulling the trigger and causing a loud bang and a puff of smoke where she was. She holstered the gun and strode throug the smoke and held out her arms to greet no one in particular.

She then eyed Jaruka and smiled wryly. "Hello!" She said cheerfully. She hopped up to the apron and then pushed herelf over the top rope and landed into the ring. She thenpulled out another gun and pointed it right at Haruka. "Fraid this match is sudden death only. Bang." She said the last word quietly before pulling the trigger. A small stream of water splashed out towards Haruka and then Violate laughed. "Fufufu." She said and smiled softly. "I win!"
Haruko was starting to think perhaps the opponent would be a no show, and that's when she heard a loud bang. She snapped her head towards the noise, and saw a woman in the shadows, revealing herself and stepping towards the ring. She raised an eyebrow at the girl's attire, it was.. rather classy. All of a sudden, Haruko felt way underdressed as the woman hopped up and vaulted over the top rope.

She blinked when the woman suddenly pulled a gun out on her, and instinctively ducked, only to get a squirt of water to her face. She frowned when she saw the gun was a fake, but she couldn't help but smile as well. "Funny." She replied, and stood back up slowly. "So I take it you're my opponent tonight?" She asked.
Violate blew on her gun like it was smoking and sm,iled coyly at Haruko. "So it seems." She said as she holstered her gun. "But opponent is such a harsh word. Why not say that I'm your guide to a magical new world, fufufu." She stepped forward and lifted up her index finger and waved it at Haruko. "Ding, ding, ding." She said as she waved it. "Ready to begin?"
Haruko blinked when Violate requested that she look at her as a guide. "Uhh... ok?" She said, scritching the back of her head, but when she asked if she was ready, she quickly shifted into a grappling stance, and nodded. "Yes.. Yes I am.." She said, and started to step out from her corner.
Violate tucked her hands behind her back and stepped forward, bouncing lightly on her heels. "So..." She said casually as though the wasn't a fight going on. "How long have you been in this league? It seems pretty interesting, at least with cuties like you in it." She said with a soft grin as she circled Haruko carefully.
Haruko watched the girl carefully as she stepped forward while bouncing. "Uh... maybe a year?" She said, keeping her eyes on her opponent as she circled her. She blinked when she called her a cutie, but she shook it off, and decided she would make the first move.

She stepped in towards Violate as she continued to bounce around her, and would try to grab her around the shoulders. If Violate did nothing in response, she would try to bring a leg behind her, and take the match to the ground early.
"oho..." Violate said as Haruko answered. When Haruko reached out, Violate ducked low, bending down so she was making an L shape with her body and would push her shoulder forward to slam it into Haruko, hoping to knock her off balance. If she could, she would pull back and sling her foot forward to try and trip the girl to the ground.
Haruko blinked when Violate ducked into an L shape, and gasped as she was shoved backwards by the shoulder slam. She stumbled backwards, trying to keep her balance, only to have her foot grabbed. She yelped as it was tugged out from under her, and she ended up falling to her butt with a soft 'oof!'
Violate stood up straight when Haruko fell on her butt. She quickly slung her armaround and pulled out her gun and squirted the cat girl again. "Bang, I win again." She said with a soft smile as she holstered her gun. "You better be careful, you've only got seven more lives left pussy cat, fufufu."
Page 1 of 4 • 1, 2, 3, 4



Similar topics
---
Permissions in this forum:
You
cannot
reply to topics in this forum