Champions & #1 contenders
Looking for a match for....
Thu Apr 27, 2017 6:16 am by dragonswill
Rebecca Watatsumi!!!!!
yeah im looking for Debut match for my tiny kawaii only requirement for me is the opponent has to be under 5'2"
or at 5'2" lol sorry but she is like tiny

,
Comments: 0
I'm Not Going To Be Here After Tomorrow
Wed Apr 26, 2017 10:13 pm by starvalentine
I am moving house on the 28th and won't have Internet for about a week. I am not honestly sure when I will be back, having a good connection is important, so whatever happens, I hope the people I regularly talk to and RP with will continue having fun amongst yourselves.
Comments: 8
Ok. Here it goes...
Mon Apr 24, 2017 4:40 pm by ~*M*~
Comments: 3
Page 4 of 5 •

1, 2, 3, 4, 5

Angela now had a look of fear in her eyes as she knelt down, holding onto the spot that Hina had kneed.
_________________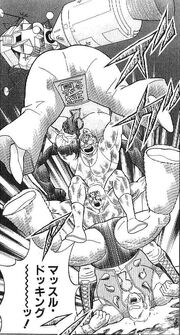 MUSCLE DOCKING!!!!!
Hina smirked, reaching to grab her untouched breast and squeezing it playfully. "Aww, sorry about that," she cooed, squeezing the tit like a toy rather than painfully. "Your tender little juggies all soft and sensitive?" she said in a babying voice, kneeling to press her chest into Angela's blocking arm

(actually meant knead like dough, but can work with it)
Angela cried out in agony while the crowd cheered wildly. This was humiliating.
_________________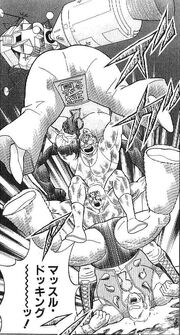 MUSCLE DOCKING!!!!!
Hina giggled adoringly, pinching her nipples and pulling at them to stretch her boobies out some more. "Geez, look at those honkers!" she goaded, letting them pop back and trying to move behind her quickly, reaching around to cup and raise her breasts before the crowd. "Honk honk!"
Angela groaned while the crowd continued to cheer. There was nothing she could do now.
_________________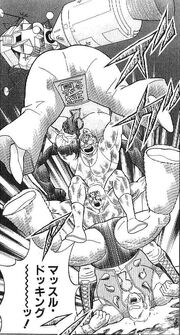 MUSCLE DOCKING!!!!!
Grinning as Angela seemed paralyzed with shame, Hina would lean back, wedging her knees into Angela's back while pulling back by her breasts, fingers groping as she pulled back, grinding in her knees. "Go on, lovely! Give em a nice show and a nice scream!"
Feeling the pressure applied to her, Angela couldn't hold it in any longer and cried out in agony.
_________________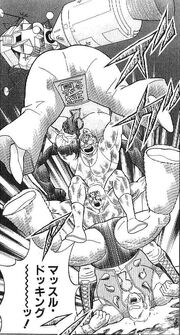 MUSCLE DOCKING!!!!!
"Theeeere's our noisy girl," Hina grinned widely, shaking her bosoms around firmly and tugging back again. "What a lovely voice, too. Let's try a different tune of 'I quit!"
Angela bit her lip and groaned. Maybe this was the best option. With that, Angela sighed and shouted, "I give up!" the ref nodding and shouting, "We have a winner!"
_________________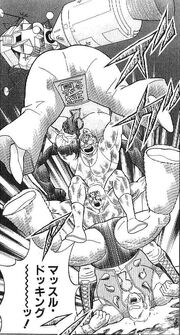 MUSCLE DOCKING!!!!!
Hina snickered a bit, letting Angela fall. But of course she wasn't done yet. She'd grab her bag from the corner, drawing out a stick of lipstick. "Let's have some art classes, sweety," she grinned.
Page 4 of 5 •

1, 2, 3, 4, 5


Similar topics
---
Permissions in this forum:
You
cannot
reply to topics in this forum