Champions & #1 contenders
Serious apologies to everyone....
Mon Mar 19, 2018 1:59 am by Cy_Man
To those who I RP with, I just want to say that I am terribly sorry for all my delays that I constantly do. I just have been SO unbelievably busy as of late that I hardly have any free time to be able to attempt to make posts to our threads. I really needed to get his off my chest badly, and it makes me feel like a complete piece of shit for doing this all the time. If you don't want to RP with me, I completely understand, there should be no reason or excuse for me to have to keep you waiting …
[
Full reading
]
Comments: 2
Explanations and Apologies
Sun Mar 18, 2018 10:02 pm by acuya
Okay, so.
As some of you may have noticed, the Entropy Title Match from last year's Summer Splash has come to an abrupt conclusion.
The reason for this is because my match with Lies was taking too long, and with the next Summer Splash coming up, the Entropy Belt needed to be put in play for this year.
I won't get into the specifics of WHY that happened, suffice to say it ultimately comes down to my fault, I think. For those who haven't been here long, back in the day, I had a problem with …
[
Full reading
]
Comments: 1
A match for Takeichi
Mon Mar 12, 2018 7:31 am by GrandAkumaShogun
Since both Imai and Takeshi are currently involved in matches I was wondering if anyone is interested in taking on my first wrestler I made for here, Takeichi Mori. His profile says he's a jobber but I intend to change that and hoping a match can help with that. Anyone interested please get in touch with me on here in a pm.
Comments: 1
Page 1 of 7 • 1, 2, 3, 4, 5, 6, 7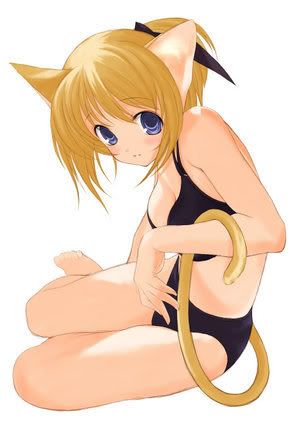 Height: 5'0"
Weight: 100 lbs
v.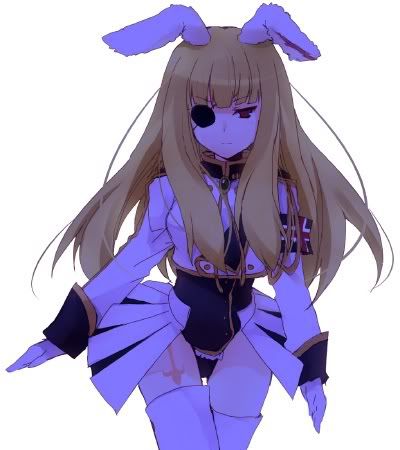 Height: 5'9"
Weight: 135 lbs"Submissions match
Haruko's music began to play, and the blond haired neko stepped out onto the stage, waving politely to the crowd. She took a deep breath, and started to step down the ramp slowly, dressed in a basic black bikini. Haruko had gotten most of her stage fright, but even so, it was a little scary walking down to the ring like this. She rolled under the bottom rope when she reached the bottom of the ramp, and picked herself up from the mat. She looked around at the large crowd, and waved once more before settling into her corner.
"All right... I'm ready to do this..."
Last edited by 145 on Mon Apr 19, 2010 12:45 am; edited 1 time in total
After Haruko's entrance, "Naraku no Hana" by Shimamiya Eiko started to play on the speakers, and the arena's light was dark. When the lyrics was spoken, the arena turned bright, and Olivia appeared on the ramp with her very unusual outfit of a bunny-military officer hybrid. Different spotlights of red, blue and purple randomly shined throughout the arena as she emotionlessly walked down the ramp and approached the ring, before slipping through the ropes and entered it. Immediately, her one crimson eye stared at the cat girl, her other eye covered by an eye patch. To Haruko, Olivia actually looks very scary. "Hmmm..." She trailed off, thinking of how to actually win the match, knowing that she doesn't know that much submission maneuvers.
Haruko blinked at the militaristic looking bunny girl, She looked rather peculiar to her. but not exactly scary. Intimidating, yes, but that wouldn't stop her from trying to approach the woman.

"Uh... hi there. I'm Haruko. What's your name?" She asked, trying to get a conversation started.
"Olivia." She merely said, not showing any signs of emotions yet. The bell then rang, but Olivia didn't move, or showed any form of a stance. "I'll let you make the first move. And don't try to hold back." She warned, waiting as she finally thought of something up.
Haruko blinked at the woman's emotionless tone, but she said nothing about it. She nodded a little in response, and then charged towards her, trying to grab for her head, trying to bend her over and take her to the middle of the ring.
Olivia's eye scanned Haruko's movements, and saw the hands reaching for her head. Immediately, her own hands sprung forth and attempted to grab both wrists, and would then lift Haruko up by the arms, before she just simply hold her in place, still not saying anything at the moment.
Haruko gasped as both her arms were grabbed at the same time. She was surprised at the bunny girl's precision, and tried to pull her arms back down as Olivia lifted them up. She then smiled a little as she got an idea, and would try to jump both legs up and would try to clamp them around her waist and fall to her back.
The moment she felt Haruko's legs wrap around her waist, Olivia immediately took action. She released one of the wrists and immediately, her right arm lashed out to grab Haruko's head and pull it in under her right armpit, essentially putting her in a front sleeper, or a modified guillotine choke from this position, as she started choking the cat girl with her right arm, her left arm still holding one of Haruko's wrist high up in the air.
Haruko gasped as Olivia's hands immediately grabbed her head and tucked it under her armpit. She quickly let go of the scissors afterwards so she could stand once more, and would try to grab the bunny girl's thighs.

From there she'd try to lift her up and turn around, and try to drop her butt down on Haruko's knee in an atomic drop!
Olivia's eye slightly widened when Haruko has the strength to even lift her up. The surprising maneuver made her release the hold and the atomic drop successfully connected. "Guah!" As her eye widened even more. She remained there, stunned by the move, her eye wincing.
Page 1 of 7 • 1, 2, 3, 4, 5, 6, 7



Similar topics
---
Permissions in this forum:
You
cannot
reply to topics in this forum