Champions & #1 contenders
Spider on break- So they saa-aay!
Wed Apr 10, 2019 7:39 am by Tarantulust
Hey everyone!
I just wanted to let the people I'm working with know I'm going to be taking a break for the next couple of days/weeks to try and get my scientific creativity back. My work has been taking up quite a bit of my time lately and I feel that it is hampering my writing, so I wish to focus on that and try to cut down my work stack a bit.
I started up a bit of a side project here not too long ago, and I might pop back in just to flesh that out a bit …
[
Full reading
]
Comments: 6
Looking for 1 more match or backstage meeting
Sun Apr 14, 2019 9:03 pm by Harrier
Hey,
I think I could handle one more thread. You could choose from one of the following options:
1. Anja the Raven is a strong but pretty unstable girl. Quite nice and calm most of the time, she can fall into a sociopath rage because of her past. For her, I would like to find a woman that likes to be overpowered and seduced by a young but still experienced girl.
2. Kelly is a former kawaii champion and has successfully wrestled bigger girls too. Her opponent could either be another kawaii or …
[
Full reading
]
Comments: 0
ReikoH looking for opponents!
Fri Mar 22, 2019 5:29 pm by ReikoH
Hi there. I figured I'd do one of these to put my name out there. I kinda-sorta promised a match to one person in particular but thought I'd put both my characters here for consideration. I might make a third today at some point to help have two characters doing stuff at a time (probably not all three to avoid overbooking).
My characters are in my sig now! Should be working, but a quick summary.
Reiko Hisashi
, a highly skilled technical wrestler with a hint of speed and physicality, making …
[
Full reading
]
Comments: 3

The Kawaii Killer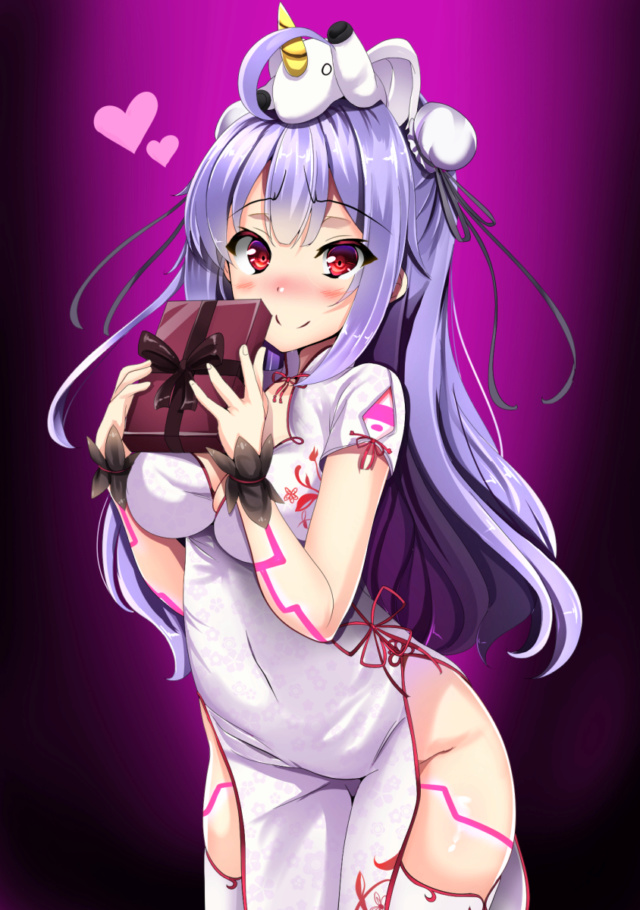 Real Name: Vera Frost Age: 19 Eyes: Violet. Hair: Violet.
Height: 5'2" Weight: 110Lbs Sexual Preference: Men and women.
Alignment: Neutral Evil. Nationality: Unknown.

❖❖❖❖❖❖❖❖❖❖❖❖❖❖❖❖❖❖❖❖❖❖❖❖❖❖❖
Wrestling Information

Strategy:
Vera is ruthless. She'll first cripple some of her opponent's limbs. Once they're immobile she puts them down with one strike of her metal knee.
Style:
Lethal Striker
Strengths:
Vera has a metal knee that she uses as a club against her opponents.
Weaknesses:
Her metal knee sometimes locks up and leaves her immobile.
Physical Stats

Endurance
██████████(Vera is not used to prolonged back and forth fights. Usually its just an ambush and run for her.)
Strength
██████████ (Veras strategy only requires basic weight training.)
Speed
██████████ (Vera is great at attacking her opponents with quick deadly strikes.)
Stamina
██████████(Vera is unused to prolonged, exhausting fights.)
Intelligence
██████████ (Vera has the ice-cold cunning of a killer.)
Wrestling Stats

Strikes
██████████ (Vera may not be the strongest wrestler but her speed, Mercilessness and metal knee cap make her strikes highly dangerous.)
Submissions

██████████ (Vera has an intimate knowledge of human anatomy and its weaknesses. Every joint, pressure point, and bone is a potential target for her to twist.)
Powerhouse
██████████ (Vera is not a very big fan of or capable of most powerhouse moves. They're too clumsy for her fastidious sensibilities.)
Aerial
██████████ (While she is capable of executing high flying moves she is more often than not too prudent to attempt something so risky.)
Counters
██████████ (Vera has the speed and wits to turn her opponents move back at them)
❖❖❖❖❖❖❖❖❖❖❖❖❖❖❖❖❖❖❖❖❖❖❖❖❖❖❖
Finishing Move set
Holds
Octopus Hold
Spoiler:

Vera stands behind her opponent and hooks a leg over the opponent's opposite leg. Vera then forces the opponent to one side, traps one of the opponent's arms with her own arm, and drapes their free leg over the neck of the opponent, forcing it downward. This elevates her and places all the weight of her body on the opponent.Ver.2 / Ver.3 / Ver.4 / Ver.5
Boston Crab
Spoiler:

starts with one wrestler lying on the mat, with Vera standing and facing her. Vera hooks each of the opponent's legs in one of her arms, and then turns the opponent face-down, stepping over her in the process. The final position has Vera in a semi-sitting position and facing away from her opponent, with the opponent's back and legs bent back toward her head. Ver.2
Throws
Twisting neck breaker
Attacks
Assasins Arrow
Spoiler:

Vera runs and nails her metal knee into the side of her opponents head. Ver.2 /
BackStabber
Spoiler:

This technique involves Vera going behind an opponent and putting both of her hands around an opponent's head for a rear chin lock or on both of the opponent's shoulders while jumping up to place both her knees against the opponent's back; both wrestlers then fall back to the ground, forcing Veras knees to push up into the back of the opponent. Ver.2 / Ver.3 / Ver.4
Lethal Injection
Spoiler:

Vera presses her foot against her opponent's chin, grabs their arm, and falls backward. Ver.2 / Ver.3 / Ver.4
Killer Kiss
Spoiler:

Vera delivers a mild neurotoxin through her specialized lipstick.
Preferred Weapons


Neurotoxin.

Chloroform.

Piano Wire.

Brass Knuckles.

Her metal knee.

Plastic Bag

❖❖❖❖❖❖❖❖❖❖❖❖❖❖❖❖❖❖❖❖❖❖❖❖❖❖❖
Appearance
At the beach with a friend.:
Magician Cosplay:
Opening up:
Hi...:
Don't Yank It!:
Panties:
Resting:
Blushing:
Getting Dressed:
Master and student:
All tied up:
❖❖❖❖❖❖❖❖❖❖❖❖❖❖❖❖❖❖❖❖❖❖❖❖❖❖❖
Personality
Vera Comes off as cold and stoic to most people. This has played a big part in her continued loneliness and isolation. Though Vera can be kind and overly protective of the few friends she does have. 
Due to her past history with men, Vera is particularly brutal in her fights against men.
History
Her parents were murdered when she was six years old by two male robbers. She managed to hide in the crawl space and survive, hearing the whole thing go down. After being adopted from an orphanage at the age of ten Vera was brought up in a female only assassins guild. Over the next 8 years she was taught by experience and the guild that men were savage carnal beasts; If she let her guard down her prey would happily have their way with her. 
At the age of 18, the masters of the guild sent her off to gain physical combat experience. Where would a cold-hearted killer like Vera go? To the would west world of wrestling, of course! With such lax rules, Vera can learn at her own pace and be as cruel and violent as she pleases.
-Fun Facts-


Vera is unusually attached to her unicorn pushy. God help whoever accidentally steps on it.

Vera is always on guard. Those who accidentally startle her may have a bone broken.

Vera is the type of person to keep up walls. If someone managed to break through those walls they would find in some ways Vera is a bit of a softie.

_________________
Howdy i'm WrestleMind and there's nothing i appreciate more than honest feedback and discussion. Wanna tell me I suck? You would make my day!

Bio Link



Posts

: 420


Join date

: 2018-06-30


Age

: 23


Location

: North America, East Coast.



Timeline
Currently facing Hikaru in her first official match.
Record
Wins-
Draws-
Losses-
_________________
Howdy i'm WrestleMind and there's nothing i appreciate more than honest feedback and discussion. Wanna tell me I suck? You would make my day!

Bio Link



Posts

: 420


Join date

: 2018-06-30


Age

: 23


Location

: North America, East Coast.





Similar topics
---
Permissions in this forum:
You
cannot
reply to topics in this forum