Champions & #1 contenders
Looking for anything
Sun Jun 16, 2019 1:47 pm by skip-stop
Hi
I'm looking for anything for my character
Hawk Moth
. Easy or hard match (except FvM, although and it can be discussed), backstage or gym meeting, long or short storyline
If someone is interested, then I propose to contact in Discord to discuss any thoughts and ideas. My Discord
skip-stop#4063
. PM on the forum is also opened, but Discord will be better
Peace to everyone
Comments: 0
Looking for some fun
Mon Jun 03, 2019 7:04 pm by anime_hentaifighter
It bin a while since I done a post like this , but just wanted to let everyone know that I'm looking for a match or two here
Comments: 0
Looking for a story/backstage thread for Janis
Tue May 21, 2019 12:30 am by TomboyTsuka
Since I'm done with Janis' debut match, I'm seeking someone to do a story/backstage thread for her. If you're interested, just reply to this thread or hook me up via PM
I'll be seeing you soon!!
Comments: 0
Page 1 of 8 • 1, 2, 3, 4, 5, 6, 7, 8


Best 2 of 3 rounds match. Special rules: KO to win each round, hentai moves allowed
Okami was standing in the middle of the ring, responding to the cheerful salute of the fans. The arena was fully crowded and the audience sounded particularly enthusiast tonight, but he knew that it was not all for him.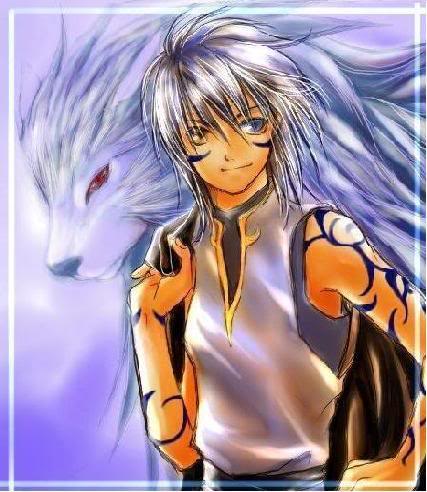 Such electricity was usual at Tension anytime a new wrestler was introduced, especially a female wrestler, and this was exactly the case. Therefore, the silver haired wrestler knew that the crowd was all riled up in awaiting of his opponent, Resa Yolka.
While he obviously didn't know anything about the girl, Okami knew had learned something about Tension: debut matches were usually aimed at having the newcomer give a good impression. So, did that imply that Okami was considered like the jobber there? The young male suspected so (especially considering the results of his latest matches), but it didn't matter: as long as the new girl wasn't vastly stronger and/or able to exploit his weakness at dealing with sensuous-erotic wrestling, he knew that he had good chances to win! Or he hoped so.
Stretching lightly to ease the nervousness off his limbs, the wolfboy looked intently at the ramp in awaiting of his mysterious opponent.
It was truly an exciting day for Resa. Today was going to be her first match in the AFW, and it'd be a Hentai based one against a handsome male opponent. There was no more ideal of a beginning to her time in the league then what she was given now. And when she was finally announced, she was more than ready to make the walk down to the ring, revealing herself to Okami.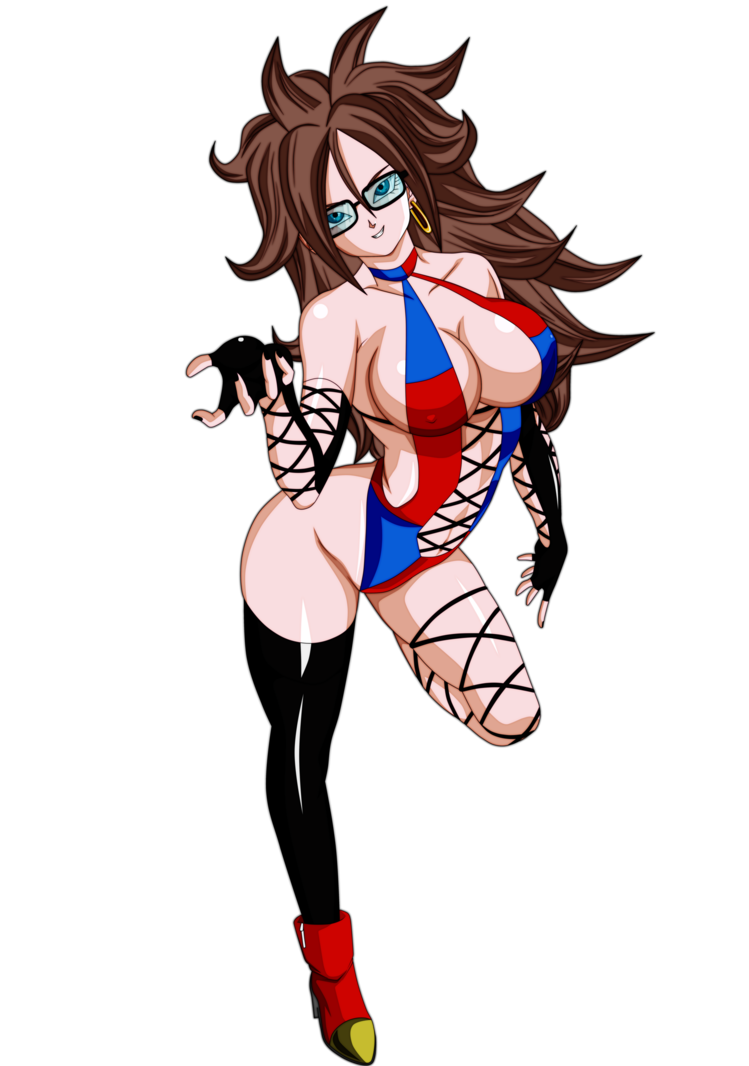 As she walked down the ramp, she was sure to add an extra sway in her hips, each step causing a light bounce in her breasts to add a little show. As she entered the ring, she was sure to have a good long look at Okami, doing a quick measure up of him before she approached him. "Why hello there, I see you're looking just about ready for our match. It'll be a pleasure to wrestle against you."
Resa had done no prior research to her opponent, preferring to figure out how he ticks as the match goes. So as a start to test the waters, she was sure to give a wink to the boy as she placed a hand on her hip, waiting to see his reaction to her approach.
On her first appearance at Tension, Resa had made sure to captivate the allured attention of every single male in the arena, and that obviously included Okami as well: as the sexy girl strutted her way to the ring with that extra sway to her hips resulting into an extra bounce of her ample bosom, the wolfboy felt like she was trying to hypnotize him (and the whole audience too) with each step she took.

Unable to stare at that elegant walk, seductive smile, and bouncy curves of hers, Okami was eventually snapped out of a slight entrancing spell only when Resa joined him on the ring, standing slightly but visibly taller than her male opponent as she spoke directly to him.

"Uhh....oh? S-Sure, it's a pleasure to meet you too. I am Okami aka the wolfboy, and I'd like to say welcome to Tension but... uhhh 0///0", he had started to reply, politely greeting the beautiful girl and trying to keep his coolness... but all his cool facade was upset as soon as Resa messed up his concentration by just cocking her hips at him giving a flirty wink.
"...But... unfortunately I am here to win, even if you are a beautiful gir-erm... I mean I am h-here to win. End of the line! 0///0", Okami nervously completed his starting speech, trying to keep himself from blushing, and failing.
Presentations had not gone as planned for the wolfboy, indeed.
"Okami huh? I like that name." Rest giggled as she saw Okami's blush, knowing that her advances were already proving to have an effect on him. "It's cool and mysterious, not to mention how intimidating a wolf can be before a rival."

And at his statement of coming to win, or rather his attempt at it, she could't help but giggle. "Well then, I guess that means I'm going to be in for quite a battle then. After all, a man set on winning is bound to have plenty of tricks up his sleeve." She then lightly pressed her fingers on her chest, leaning back a bit as she kept a cool yet seductive smile. "I just hope I'll be able to keep up with you. I can only imagine all the skills a handsome wolfboy like yourself could have at his disposal."

She already knew that she could easily seduce the boy, but she liked the idea of getting into his head with subtle shows instead of a straight up sexual advance. At least, that could wait until the match started. "But I wouldn't underestimate me, I also came here to win as well. So I won't make it easy on you." She then leaned close to Okami, speaking much more hush into his ear. "I hope I can entertain you, my dear wolfboy." She then took two steps back from the boy, giving a smile that broadcasted her enjoyment at his cute embarrassment.
A naive mind like that of Okami was the easiest playground for Resa's mind tricks as she started to caress his masculine ego, having him lower his guard a tad bit as she sounded so impressed by him, his probably amazing skills, and even his mysterious name.

"Uh... well sure I guess I have some decent moves and, uhm yes I liked the idea of being a young wolf...", Okami responded while his eyes were subtly lead into reflexively following her finger along the glistening curve of her large breast, undermining his straight thinking.

With the debutant girl apparently so impressed, if not even slightly intimidated by Okami and his reputation the young boy was quite surpried at Resa's change of attitude when she got closer, sounding way much more confident as she purred her suggestive promises of "enterteining her dear wolfboy".

"Gulp... 0///0". Swallowing at those latest sultry words, Okami was just slightly flustered and disoriented for a moment, in perfect timing to make him unprepared when the bell rung, suddenly interrupting their teasing chit-chat and starting the real match.
Needing that moment to bring his mind back on track and get into a ready stance had spoiled Okami's chances to make the first move, thus putting the initiative advantage in Reva's hands.
Seeing her words working their magic on the boy, Resa could tell just what kind of a wrestler Okapi was. Cocky, boasting and has plenty of spirit, but definitly doesn't have the skills to match up. But luckily for him, that was the exact kind of boy she loved to go against. It meant there wouldn't be as much trouble to get him weakened and have plenty of fun with him.

At the sound of the bell, Resa was more than ready to begin her match with Okami. And aiming to get him before he had time to ready himself, she quickly lowered her shoulder and aimed to spear him in the gut.Her goal was to tackle down Okami as soon as possible, knowing how much easier getting him docile would be.

"Wow, I managed to get a move in." She'd say if she managed to tackle him, laying down on top of him as she "recovered". "You must of let me get that in because you were worried for the newbie, didn't you?" She asked as she'd press her curves on Okami, staring him face to face while slowly snaking her arms around the back of his neck. "You must be quite the gentleman, Okami."
Okami assumed his stance, unable to bring the first strike but ready to counter or dodge if necessary... or that's what he thought until Resa's swift spear hit the target right into his toned abs, successfully unbalancing the silver haired boy so that he would fall down back first with the girl's bountiful curves bouncing ontop of him.

"Unffhh.. well...it's not like I actually LET you do it... it was a good move and uhh... I was caught offguard that's all.. 0///0", Okami stuttered in flustered distress.

The impact had pressed some of the wind out of his lungs, but soon Okami was ready to react and use his toned arms to push Resa off and break free... but that's when she started to rub her bountiful bosom over his chest and gently wrap her arms around his head.

Effectively seduced and disoriented, Okami blushed at her flirty words, basically forgetting to fight back for the time being as the sexy busty girl settled herself ontop securing him in her amorous hold.
"Uhhh.... 0///0" the young wolfboy was unable to find any cool (or just coherent) words in response to her flirty teasing, his struggles underneath Resa effectively made sloppy thanks to her sensuous distractions.
"Aww, that's nice of you to say." Rest said as she shifted herself a bit, making sure to rub her breasts further against his chest to keep him distracted. "And I'm not too sure about the other girls in this league, but..." She trailed off as she hovered her lips over Okami's, her hot breath blowing against his face. "I reward good boys."

But as it seemed she was about to plant a firm kiss on his lips, Resa shifted her head up and kissed his forehead. The goal was to leave him wanting, and if she could tell by how he's acted thus far, her slow advances would work their way up to him. But she also knew better than to leave him in too much desire, and gave him a quick love bite on his ear. "Do you want to have a reward Okami? I'm more than willing to give you a special one if you're good enough." She finished her sentence off with a little lick on his same ear, testing the waters to see every way that she could make him tick.
Resa had Okami bound in her subtle web of seduction more and more with every passing second.
His train of thoughts about to derail thanks to the suggestive rgrinding of her soft large mounds over his body, Okami couldn't help but blush like a little boy when Resa planted a soft kiss to his forehead, making sure to furtherly arouse and disorient the young male by giving him a very intimate closeup of her large breasts as they gently rubbed his face in the process.

"Fuuu....  yess... s-so nice...@///@", the entranced boy was droning under her sensuous spell, his mind pleasantly numbed by her playful nibbling and licking.
It was just reasonable, right? Such wonderful rewards ahead of him, and all he had to do was to be a good boy and....let her win. It was a ovely bargain and.... wait what?!?

Okami's face turned to the brightest red as he snapped himself out of the busty siren's charm, trying to fight the strands of seductions that were slowly enveloping and binding him into erotic surrender.

"Guh...! F-Forget about it...! I won't fall for your seductive tricks. I will... fuuan... b-break free! 0///0"
With that said, Okami forced himself to resume his struggle underneath the sexy and busty opponent. Though, Resa's mind games had certainly done a good job at weakening his willpower through the promise of erotic bliss, resulting into a half-hearted struggle from the flustered wolfboy.
"Yes, see? Rewards are rather nice." She continued to purr as she lightly kissed along his jawline, expecting him to be complete putty in her hands in a matter of minutes. It seemed almost too easy, something that was starting to bother the girl. But as she thought he was in her grasp, his eyes snapped wide open as a spark of resistance sparked back in him.

'Well, well, looks like he's got a bit of a fire after all.' Rest thought with a smirk, now seeing that it would take more to break this boy then she initially expected. Which meant she'd be able to have so much more fun with him.

"Whoa, Okami!" She said with feint surprise, attempting to grab his arms to pin them down. If she was able to, she'd then push her body down to try and keep him from moving too much. "That was a good attempt at breaking free, you almost got out of my grasp there." She half giggled, and if she had managed to pin him down she'd move herself up a bit, hovering her chest over Okami's face for a few seconds, giving her shoulders a few shakes for a teasing warning. "Hold your breath." She'd then press her chest down, attempting to start a breast smother.
Page 1 of 8 • 1, 2, 3, 4, 5, 6, 7, 8


---
Permissions in this forum:
You
cannot
reply to topics in this forum