Champions & #1 contenders
Semi-absence
Fri Aug 03, 2018 7:32 am by Old_Man_Tai
So, let me start by apologizing to those I'm in threads with. Thank you for your patience.
I've been kinda off an on last few weeks, and, much as I hate to say it, that might continue. Fell into a little financial trouble (Red Light Camera's are fucking bullshit I tell ya!) so been working a lot more to compensate, life's getting busier and more hectic, and my great grandmother, 102, is on Hospice, so the families been meeting in her room every night to be with her, in case its her last.
…
[
Full reading
]
Comments: 14
Looking for a match.
Mon Jul 30, 2018 9:43 pm by BloodstalkerZ
Comments: 0
New Character: Yuki Arashi!
Wed Jul 25, 2018 7:45 pm by Cicilia
Comments: 0

The Dexterous Doll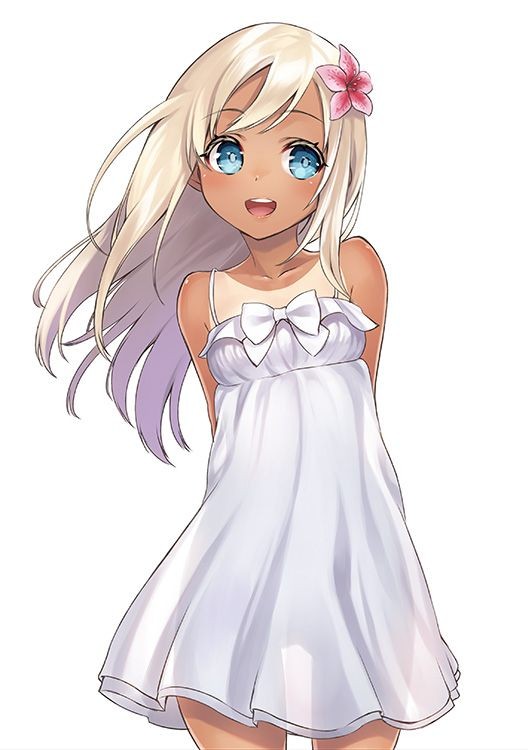 Real Name: Himari Saito
Age: 18
Eyes: Blue
Hair: Sandal
Height: 4'9"
Weight: 90Lbs
Sexual Preference: "Wha-? What does that have to do with wrestling!?
Alignment: True Good.
Nationality: Japanese, Osaka.
Wrestling Information

Strategy:
Himari is a lightweight fragile girl; due to this she avoids grappling or exchanging strikes with her opponent. Instead, she will retreat in an attempt to drain her opponents' stamina and patience before landing a highly effective aerial move.
Style:
Highflying Gymnast.
Strengths:
Himaris time as a gymnast has given her a strong sense of balance. Walking on the ropes is no large feat for her.

Himaris small size makes her an elusive game to capture.

Himari has developed a great degree of flexibility in her years of training. Submissions involving bending, twisting, or stretching arent very effective on her.

Weaknesses:


Himari is just too kind for her own good sometimes. Before she arrived in her new wrestling division Himari had never been in a fight in her life.

Himari is out like a light with one good finisher.

Himari is the lightest wrestler in her division. She can be lifted by anyone with functioning arms.

Physical Stats

Endurance:
3/10 (While soft physically Himari will always fight until she has nothing left to give.)
Strength:
2/10 (The only thing Himari can lift is herself.)
Speed:
6/10 (Himari has strong legs but a short stride.)
Stamina:
7/10 (Himari is experienced in long hours of physical training and gymnastic competitions.)
Intelligence:
7/10 (Many people assume Himari is a dolt due to her broken English. Yet in truth she is quite clever and well educated.)
Wrestling Stats

Strikes:
4/10 (While not very good at throwing strikes, himari can perform gymnastic moves that give her strikes extra oomph.)
Submissions:
2/10 (Himari only has the strength for minor choke holds on exhausted opponents.)
Powerhouse:
1/10 (Himari has trouble bringing in a large bag of groceries much less performing a power move.)
Aerial:
9/10 (Himari is the master of ropes and aerial maneuvers.)
Counters:
3/10 (While she's never been in a fight, Himari is an avid wrestling fan. This has given her a strong base of knowledge in finishing moves.)
Finishing Move set
Rising Sun:
Himari goes to the top rope and applies a front face lock to an opponent from an elevated position (for example, sitting on the top turnbuckle against an opponent standing on the mat, or from the apron against an opponent standing on the ground). She follows this with her own tornado DDT.
The Zero:
Only when she knows she is likely about to lose; Himari runs along the top rope and hurls herself at an opponent outside the ring.
The Meiji Mangler:
This is a standing version of a leg drop performed on a bent over opponent usually in the middle of the ring. Himari bounces off the ropes, jumps, performs a front flip driving one leg into the back of the head/neck of the opponent,
The Edo Equalizer:
Himari performs a series of front flips until she reaches her opponent with an elbow strike.
the Fuji Fall:
Himari stands on her hands and falls with her knees angled towards her opponents head or neck.
Preferred Weapons


"Weapons? Those aren't honorable!"

Appearence
Merry Christmas!:
You woke me up!:
Its festival time:
Good Luck!:
Does my eyepatch make me look cool?:
Best friends.:
Personality
Himari is a sweet, polite, and hard working girl.
Even when savagely beaten in a match Himari forgives her opponent easily. The only thing she can't forgive is the harming of her dear friends.
Though she may seem out of place in the squared circle her passion for wrestling is genuine. That's why she can often be found in the gym or an empty ring practicing her moves.
History
Since she was a child Himari enjoyed binging both Japanese and western wrestling in her free time. She would've liked to participate in some way but her parents shut this down. Instead they pushed her to excel at gymnastics; which to them seemed dignified and prestigious. Himari was happy to go along with their wishes because she secretly hoped these skills she was developing would become useful in a wrestling career. When Himari won silver in the Japanese gymnastic nationals last year she had many options. She could've gone to international gymnastic competitions and maybe the Olympics one day. Yet against her parents wishes, she moved to America after being offered a position as a professional wrestler by a factional GM.
Goals


Find a mentor.

Become the featherweight factional champion.

-Fun Facts-


Theres nothing Himari likes more than the taste of hot green tea.

Himaris tears can melt the heart of any villain.

She has a tendency to over apologize and bow over nothing.

Himari adores local carnivals and fairs.




Posts

: 36


Join date

: 2018-06-30


Age

: 23


Location

: North America.





Similar topics
---
Permissions in this forum:
You
cannot
reply to topics in this forum