Champions & #1 contenders
Looking for a feedback partner.
Fri Nov 09, 2018 4:13 am by WrestleMind
Howdy! I'm looking for someone to receive feedback from and give feedback to. In part, this is for improving my writing but more so just to enjoy discussing it with someone like minded. 

What I mean when I say "feedback".



This section was a bit redundant.




The way you described that move was exhilarating!




This part of the match was a real curve ball!




That character's actions were vile!



I would've enjoyed more detail here.


[
Full reading
]
Comments: 8
Shadow-y Avalanche?
Tue Oct 16, 2018 5:39 pm by Vcom7418
A-hoi!
Looking for a match for Avalanche for GASTER!
If interested, please contact me via PM or via Discord (address in my sig!

)
We can discuss the storyline, and it can be long term and even go past Avalanche! Whatever you prefer, I'll prolly be up for it

Comments: 2
Looking for a match ot her return
Thu Nov 08, 2018 9:57 pm by Edward_Lightner
Comments: 4

HAPPY BIRTHDAY MAH FRIEND!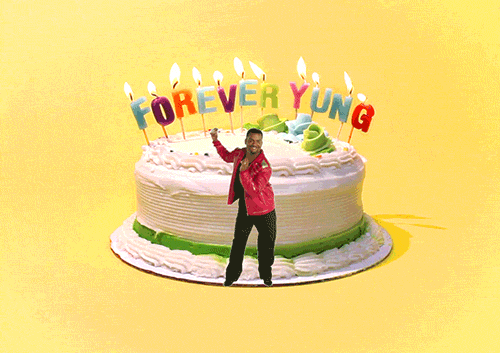 Posts

: 2417


Join date

: 2016-08-29


Age

: 22



HAPPY B-DAY!

"CLAP" "CLAP" "CLAPCLAPCLAP"

HAPPY B-DAY!!!
_________________
My fighters:
Melody Serperior (Friction)
Navi Florges (Friction)
GASTER (Friction)
Alice Gaster (Tension)
S.A.S. (Tag Team)
Open to PMs at any time. Also, all the time on Discord: Vcom7418#0756
Despite the primary show mentioned in the brackets, my gals are all open for matches on both brands (though I would like them to be more on their primary show

)



Posts

: 1849


Join date

: 2016-09-01


Age

: 21



Happy Birthday Haru-chan!

May it be a great one!

_________________




Posts

: 18853


Join date

: 2011-02-17


Age

: 26


Location

: The Root



Happy birthday! Have a birthday knight
_________________
Under construction

Adrian Kytes (Face/Tweener)
 Outspoken All-Rounder
Rebecca Tomko (Tweener/Heel)
 Amazon Enforcer
Sabine Shanoa (Tweener)
 Sensual Succubi
Tina Armstrong (Face)
 Blue-Eyed Superstar
Yelena Turova (Face)
 Crushing Powerhouse
Pantha (Face)
 Pride of the Jungle
Anna Silver (Face)
 Ardent Angel



Posts

: 6706


Join date

: 2011-04-25



_________________
AFW Discord Room Chat
The Storm Tournaments



Posts

: 3948


Join date

: 2015-05-28


Age

: 29


Location

: Eye of the Storm



Happiest of days to be born~



Posts

: 3813


Join date

: 2013-04-14


Age

: 31



Happiness on this birthing day of yours!



Posts

: 7574


Join date

: 2008-04-29


Age

: 28



Happy birthday, Daa! It's been a pleasure working with you these past few years. You were one of the first guys to really try anything with me, and I'll eternally appreciate that. As far as I'm concerned, you're probably one of the best writers on the site, and definitely one of the best - if not THE best - when it comes to writing anything sexy.



Posts

: 15408


Join date

: 2014-02-14


Age

: 32


Location

: Charlotte, North Carolina, WOOOO!



Happy Birthday!! Hope it's a fantastic day

_________________
back in business!! signature will be updated soon as I re-work my roster page and finalize some profiles, but in the meantime, feel free to contact me via PM, Discord (cosmicfox#7140) or Trillian (redcosmicfox) if you want to set up a match!



Posts

: 60


Join date

: 2018-07-06


Age

: 28


Location

: Canada



Thank you, new friends and old, for all the kind words and birthday wishes! I feel so lucky to be on a site with such great people!

_________________
Okay, one more thing here. I'm sure most of you have noticed that I suck and the old Daaharu who could finish a thread in three days is gone now. But even so, I shouldn't be leaving threads for more than a week, and that has been happening with alarming frequency lately. So, please, if I have not replied to our thread in the last SEVEN DAYS, please LET ME KNOW on here or on Trillian so that I can suck a little bit less and not leave you hanging for a month.

Officially caught up to my AFW replies on June 1.



Posts

: 9264


Join date

: 2012-09-24


Age

: 24





Similar topics
---
Permissions in this forum:
You
cannot
reply to topics in this forum