Champions & #1 contenders
Group project deadline/presentation season
Tue Dec 04, 2018 2:21 am by Jaystar
Hey!
Just to update everyone I'm having threads with - right now I'm having a crazy couple of weeks with uni group project deadlines and presentations, so I have little capability to RP right now. Things should begin to improve by the end of the week though, so I'm expecting to be posting again by then!
Comments: 4
Matches Wanted!!!
Thu Nov 22, 2018 6:32 am by RadiantKarna332
So, it's been a while. I've been picking up my pace here in AFW, and now, I'm looking for matches. Here are some of the girls that need their own share of matches:
Chigusa Yuuki
Remi Tachibana
Yukari "Ao-Oni" Tooru
Vamp Suzumori
Tomoko Iida
You can check out my roster page to see other characters that I haven't mentioned here. If interested, feel free to PM me or DM me via discord. My name over there is KarnaKarna
#1166
. Thank you in
[
Full reading
]
Comments: 3
I have a pirate. Who wants to fight her?
Tue Dec 11, 2018 2:54 am by Alexandra
Comments: 0

Sophia does not want your pity!
VS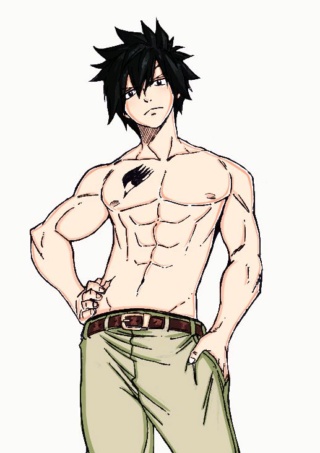 Act I
Isaac avoids the effort of engaging with the audience and patiently leans against the interior ring ropes.
Sophia enters into some generic and poppy country music. Though this is her first match she is an instant hit with the crowd. As fans reach out and vye for her attention she greets a lucky few with bubbling enthusiasm. Internally she thinks
"you urchin keep your eyes above my goddamn waist!"
Begrudgingly accepting the necessity of her scanty outfit and sweet persona she pushed on to ringside.
Sophia hops onto the exterior mat. With ease, she gently lowers herself into a full split without breaking eye contact with her opponent. He and everyone in the arena tremble with the implications of such flexibility. Once she had slithered into the ring and stood up she waved leisurely at her foe with a smile. Isaac's mind raced as he watched Sophia's provocative entrance.
"cute! sexy! no way in hell would that uniform pass an inspection! oh god shes getting closer!"

With one hand nervously outstretched and eyes averted Isaac said "This is really embarrassing for me to wrestle a girl.... Especially one so... he gestures to Sophia's revealing "clothing"...
pretty.
.." Sophia taps an index finger on her puckered lips and gives him a perplexed look;
"Is he not ogling me? that... that's so sweeet!"
Glowing, She clasps Isaac's hand with both of hers and says: "hey, don't you dare go easy on me darling! Even though i'm cute as a button i'm still one tough gal!" Though he was her senior in age her disarming southern charm made him respond with a "yes mam!"
Ding! Ding! Ding!
Act II
Taking Sophia's words to heart; Isaac immediately lassoed her into a crushing bear hug. With his arms tightened around her waist he throttled her like a crocodile with its freshly caught prey. Subconsciously holding back, he did not squeeze her light frame with his full strength. He did not need to. As Sophia struggled she quickly began to sap energy and oxygen. The referee asked her "do you give?!" Sophia rasped: "I- I..." And kneed Isaac in his family jewels. He dropped Sophia immediately and knelt forward in anguish.
Sophia, sensing her opportunity, delivered a swift sidekick to Isaac's temple. He collapsed to his knees and looked up at Sophia with a dazed glare. "Nothing personal honey!", Sophia said before delivering a  upward knee strike under Isaac's chin. Like a broken folding chair, he sprawled backward with his knees bent under him. Sophia leisurely planted her buttocks onto his abdomen and her hands on his pecs. She grinned , savoring the feeling of Isaac's warm waist pressed between her legs.
The referee starts counting.
One!... Two..-
Isaac snapped his arms up and cinched his hands around Sophia's throat. It took a moment for her to register Isaac's constricting hands and fresh, violent intent. As her throttling intensified Isaac silently advanced on her until their positions were reversed and he was straddling her waist.
Sophia was drowning. Only frightening gurgling noises and drool could escape her lips. Her face was turning progressively darker shades of blue as the circulation of oxygen stalled.
Sophia was trapped. Isaac was heavier, stronger, and had her deep in the rings center. All she could do is claw at Isaac's forearms but to no avail. It was nearly end for her. She could not summon the energy to claw at Isaac's forearms; instead her arms collapsed outward. Finally Sophia had to acknowledge a thought that her pride made her despise. "I'm scared... I- I- I'm sorry!... Pl- Please sto-p..." rubbing salt into her wounded pride; Sophia cried. This shattered Isaac's anger. He recoiled from Sophia's trembling form and scrambled away from her.
Sophia remained paralyzed on the mat; retching and then gulping air like a fish out of water. Regaining some composure, she rubbed the drool from her lips and the tears from her eyes.
Isaac looked at Sophia. What he saw made him feel mortified. Sophia appeared as tattered as her skimpy sailor outfit. Her stretched out top hung loosely from one shoulder partially exposing her leftmost modest breast. Purple hand prints were branded onto her neck. Sweat accumulated and dripped from her chin, and filtered down to her naval.
She noticed Isaac's blank stare and yelled with a raspy, cracking voice "What are you loOking at!... Yo- you jErk!" She staggered to her feet and marched towards Isaac. Using one hand on his chest to prop herself up. she began to lay into him. "I told you from the start to not go easy on me and what did you do? You let me go when I was on death's door!" Sophia begins prodding his chest with each word in quick succession. "I. Need. You. To. Take. Me. Seriously." "Okay... I'll try." Isaac replies sullenly.
Act III
Sophia, with her arm cocked comically far back, shoots her fist across the side of Isaac's jaw. Isaac, reacting little, rubbed his jawline. "Ow...". Realizing she bit off more than she could chew, Sophia patted her opponent's chest. "Eas- easy their frie-" suddenly Isaac's fist rocketed up into her chin. Sophia, her hull cracked, swayed to and fro like a seasick drunk. "fall down! please!" he thought desperately. With Sophia persisting Isaac reluctantly curled his fist and swung it at Sophia's already compromised jaw. Her eyes furled up like white sails as Isaac's swing spun her 360 degrees on one pivoted foot. Finally, she collapsed backwards onto the mat with her head bobbing slightly on impact with a *ba-bump.* Isaac knelt by her side and placed a hand on her chest; Only after adjusting her stretched out top to completely cover her chest.
The ref counts... "One!... Two!... Th-"
Sophia sluggishly rolls one shoulder up. This threw Isaac into a torrent of angry self-reflection
"Oh god... Please don't make me use my finisher... Ahh its my fault! I should have covered her better for the pin..."
He lightly taps her cheek to rouse her to being half awake. With grim acceptance of this lose-lose situation he pulled Sophia by her wrists to a standing position. She teetered and almost immediately tipped into Isaac's arms. Even with her head burrowed in Isaac's chest and her arms hung limply over his she did not back down. "don't you dare pity me!" she growled.
Isaac locked his arms around Sophia's waist and rotated her until her head faced the mat. As she squirmed Sophia's crotch and inner thighs rubbed against Isaac's' head. His cheeks red, Isaac begged "You can tap out now and I don't have to do this..." Sophia, equally embarrassed, did not honor him with a response.
Isaac hopped lightly off of the mat and sunk to his knees, driving Sophia's cranium into the mat with an extra boost from gravity. Her legs opened wide like a book while Isaac still held her tightly to his chest. He released her and winced when she unceremoniously sprawled out in front of him. He shamefully looked at what he had done to her.
Sophia was in Davy Jones locker. Her eyelids twitched sporadically to reveal only the rolling white sea foam of her eyes. Her chest rose and fell at a terrifyingly inconsistent pace. Spasms wracked her body, From the tips of her toes to her bloodied brow.
Isaac reluctantly crossed Sophia's arms over her rattling bosom to end it. The referee sighed and counted. "One!... Two!... Three!...; its over!" The ref expertly signaled an X with his arms to call for paramedics. While he waited for the stretcher Isaac gingerly lifted Sophia to a sitting position while carefully supporting her neck. He cradled her torso with one arm and let her rest her head on his chest.
Sophia's eyelids suddenly fluttered open as she roused back to a semi-alert state. She sensed Isaac's arm around her back and his hand on her waist. Isaac noticed Sophia's cheeks puff up as she asked indignantly "could you by chance be taking advantage of a defenseless lady?" Isaac stammered and choked out a response. "Wh- wha-. N- no!... I was trying to- to support your neck..." Sophie could see he was telling the truth by his flustered demeanor. "Well... It feels a little better... Let me preserve my dignity a little... Could you help me walk out of here?"
With one of Sophie's arms slung over his shoulder Isaac helped her limp to the locker room, her pride mostly intact.
Writers Note: First match released.I hope anyone who honored me by reading this enjoyed my solo narrative and characters.
Last edited by WrestleMind on Wed Jul 11, 2018 1:16 pm; edited 2 times in total (Reason for editing : Minor formatting changes.)



Posts

: 245


Join date

: 2018-06-30


Age

: 23


Location

: North America, East Coast.





Similar topics
---
Permissions in this forum:
You
cannot
reply to topics in this forum