Champions & #1 contenders
Looking for a feedback partner.
Fri Nov 09, 2018 4:13 am by WrestleMind
Howdy! I'm looking for someone to receive feedback from and give feedback to. In part, this is for improving my writing but more so just to enjoy discussing it with someone like minded. 

What I mean when I say "feedback".



This section was a bit redundant.




The way you described that move was exhilarating!




This part of the match was a real curve ball!




That character's actions were vile!



I would've enjoyed more detail here.


[
Full reading
]
Comments: 8
Shadow-y Avalanche?
Tue Oct 16, 2018 5:39 pm by Vcom7418
A-hoi!
Looking for a match for Avalanche for GASTER!
If interested, please contact me via PM or via Discord (address in my sig!

)
We can discuss the storyline, and it can be long term and even go past Avalanche! Whatever you prefer, I'll prolly be up for it

Comments: 2
Looking for a match ot her return
Thu Nov 08, 2018 9:57 pm by Edward_Lightner
Comments: 4
Page 1 of 2 • 1, 2


As some of you may have discovered on your own, recently a page for AFW was created for tvtropes.org. For those who don't know,
TV Tropes
is basically a wikipedia type site that lists and describes various plot conventions and character tropes where registered users can edit the site themselves. Here you can read about the various tropes used on AFW, and even add your own characters and list their own unique tropes.
The link to the AFW tropes page itself can be found >>
HERE
<<
Since we see it as a clever and harmless way to help spread the word about the site, the AFW tv tropes page has officially been given the mod's seal of approval. If you have any questions feel free to wing them here. And finally, but most importantly, we can all give our thanks and kudos to
RadiantKarna
for going out of his way to create this all on his own.
Last edited by killcarrion on Mon Mar 19, 2018 10:18 pm; edited 2 times in total



Posts

: 3813


Join date

: 2013-04-14


Age

: 31



I saw this and thought it was well done.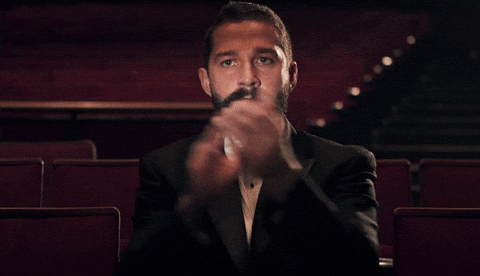 Very good Karna!



Posts

: 2417


Join date

: 2016-08-29


Age

: 22






Posts

: 18853


Join date

: 2011-02-17


Age

: 26


Location

: The Root



wait we can do that? I thought about it but wasnt sure the site would be allowed on there. XD But still pretty awesome of radiant to do that.



Posts

: 5500


Join date

: 2016-02-04


Age

: 22



YEAHHHHH!!!!!!!!!!!!!

_________________
Check out my wrestlers
here
, but PM me for match requests.
Solaire of the AFW.



Posts

: 5822


Join date

: 2013-04-18


Age

: 24


Location

: In a secret place in Edinburgh.



It is allowed, as long as we don't directly write about the explicit contents of this site there.

As you know, you can also edit this page and make your own entries, though I'll be making sure that there will be no explicit contents. If you guys want me to do it for you, just tell me and tell me the details.



Posts

: 4352


Join date

: 2017-04-03


Age

: 26


Location

: Planet Earth



I've never been an enthusiastic fan of TvTropes and don't have my own account, but this is still a neat project that I enjoyed reading. Thanks for putting in the effort, Radiant!

(By the way, I think Rumble Roses needs to be added to the other properties listed under the "crossover" trope since we've got quite a few characters from that game running around now.)
_________________
Current Status
- Just got back from hiatus. Sorry I was gone for so long, but my activity should start to resume now.
Character Profiles:
Caroline Brookes
- Friction exclusive, meant for lighter matches
Faheema Salih
- Friction exclusive, meant for rougher matches
Irene Inger
- Friction or Tension. Currently serving as a jobber of sorts.
Ashley Anderson
- Tension exclusive, meant for tougher opponents
I have a Trillian account, so if you want to communicate with me there, let me know. Username: gwyndolin



Posts

: 947


Join date

: 2015-01-09


Age

: 29


Location

: California



This is an awesome idea. Can't even describe how awesome it is to have a page like this.
Tropes to add to the page:
World of Buxom
Face-Heel/Heel-Face Turns as Averted for the most part (because, I don't think we had many :/)
Gimmick Matches (Could put in description that some of the ideas are so insane, Vince Russo would be jealous)
Rule of Sexy/Rule of Cool (AFW as a whole in storyline)
Would add more as more tropes come to my mind

_________________
My fighters:
Melody Serperior (Friction)
Navi Florges (Friction)
GASTER (Friction)
Alice Gaster (Tension)
S.A.S. (Tag Team)
Open to PMs at any time. Also, all the time on Discord: Vcom7418#0756
Despite the primary show mentioned in the brackets, my gals are all open for matches on both brands (though I would like them to be more on their primary show

)



Posts

: 1849


Join date

: 2016-09-01


Age

: 21



Tropes added. Vcom, would you like to have the entries for your characters. Just tell me the tropes, and I can make them right away.



Posts

: 4352


Join date

: 2017-04-03


Age

: 26


Location

: Planet Earth



0w0
AWESOME!!! Thanks, dude

PS COMPLETELY FORGOT
Wrestling is real. Just realized the trope wasn't there.
_________________
My fighters:
Melody Serperior (Friction)
Navi Florges (Friction)
GASTER (Friction)
Alice Gaster (Tension)
S.A.S. (Tag Team)
Open to PMs at any time. Also, all the time on Discord: Vcom7418#0756
Despite the primary show mentioned in the brackets, my gals are all open for matches on both brands (though I would like them to be more on their primary show

)



Posts

: 1849


Join date

: 2016-09-01


Age

: 21



Page 1 of 2 • 1, 2



Similar topics
---
Permissions in this forum:
You
cannot
reply to topics in this forum