Champions & #1 contenders
Seeking: Friction Spar Match
Mon Nov 20, 2017 6:40 am by Yori
Looking for a spar for
Alexa.
Howdy, I'm new to the forums and figured I should get my, and my characters toes wet with some good old fashion sparring. It can be a one off, or blossom into something else down the road for a friend/rival relationship. Alexa as a character is a fresh face, and an unrefined talent. I don't mind having someone at her skill level to have an event match, or someone superior to her to have a more one sided bout. I'm looking to use this regardless as a way to build …
[
Full reading
]
Comments: 0
Gonna be slow the next week or so... just had surgery IRL
Wed Nov 15, 2017 2:33 am by SleeperAgent94
Hey guys, got back from surgery today. Ruptured abdominal wall. In a LOT of pain right now, so posts will be VERY brief the next few days.
Comments: 6
Character updates.
Wed Nov 15, 2017 4:14 pm by Lotuswarrior
Since I'm starting to get a bit busier here, I'm trying to be a bit more professional. With that I'm going to overhaul my characters and update their profiles or release them all together. I'll post any images here of the characters I release, so that you guys/girls can claim them if you want.
Also looking for some characters to interact with outside of matches.
Comments: 0
All right everybody, hello....Just a few things I would like to take care of while I'm writing this:
1)Several of you may or may not know my activity will vary with my classes and such...just wanted to point that out there for you all.
2) Lilly is now currently free for any in-ring match....Sadie is on hold until I decide on maybe repackaging her (an idea suggested by Patrick, thank you). Cornelia has yet to have an in-ring debut, something I'd like to work with alongside the fact that her first presence in Friction is within the spar currently going on with Luffy's popular Mina Oates. Max has made an open challenge in the SW Arena...if anybody is interested, feel free to make a post. I am aware that somebody did make an offer in PMs..but with a lot of the PM matches I've had going on, my inbox needs to constantly be emptied of PMs not related to those matches.
3) I did have a bit of free time today, so I started looking for some inspirational pictures. I figured these four would be enough to give me something to add the the rosters. If anybody has any ideas, drop a message cause I would appreciate it. Until further notice though, I would prefer it if people did not use these photos (or tell me if you have seen these used or if you were already planning on using them prior, in which case I will happily take them out of the running for some of my new candidates). No names or backgrounds have been decided, but I have thought of a few things: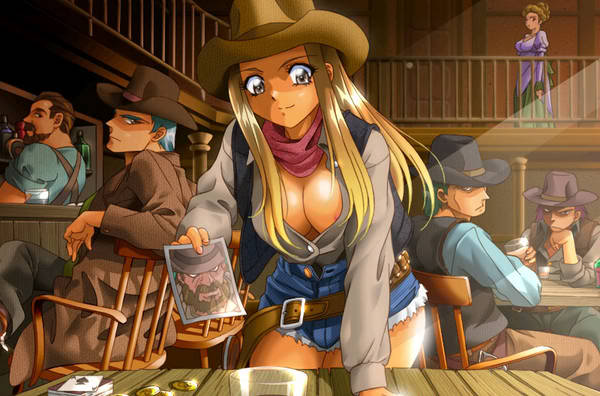 All right, so looking at her, I obviously would put a cowgirl-type background to her. However, I was also considering making her a sort of bounty-hunter in conjunction with the below pic.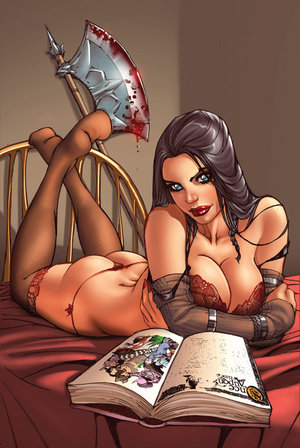 I could see her as just being plain sadistic or a potential duo with the cowgirl above.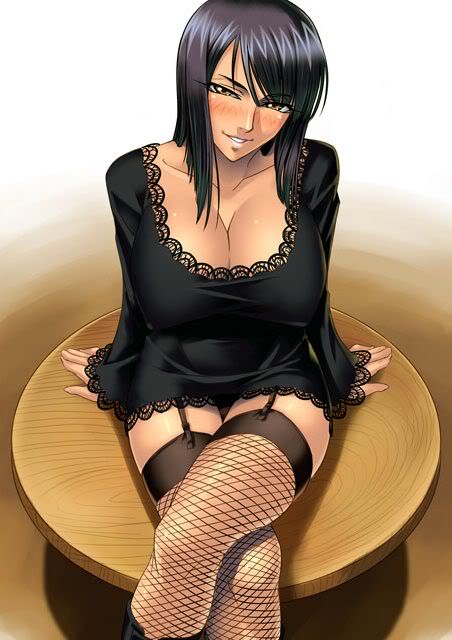 Not really sure what to do with her, just saw the pic and thought: perfect for AFW...maybe.
Last edited by 263 on Sat Oct 10, 2009 12:46 am; edited 2 times in total



Posts

: 2374


Join date

: 2008-09-21


Age

: 26



The third pic is already being used by someone else.



Posts

: 6476


Join date

: 2008-04-30



Ah ^^' well thank you for that...I kinda figured there was a chance at least one of them was being used already



Posts

: 2374


Join date

: 2008-09-21


Age

: 26




Similar topics
---
Permissions in this forum:
You
cannot
reply to topics in this forum