Champions & #1 contenders
Hey guys!! Tsuka's back!!
Wed Jul 18, 2018 8:06 am by TomboyTsuka
I'm back from my holiday to Shanghai, China. Although I actually already returned yesterday but I was kinda tired.... But now I can finally RP here again with my pals at AFW!!
Comments: 3
Back From Hiatus
Fri Jul 13, 2018 11:34 am by Gwyndolin
I mentioned awhile back that I was expecting to be absent from this site for 2-3 weeks as I worked to finish my last college semester. That pause turned into two
months
due to some extra tasks that kept me busy, but I finally have the free time to roleplay again! Grades for the last quarter turned out great, so it looks like I'll graduate as I hoped I would once my degree is certified.
I'll update my ongoing roleplays shortly. Glad to be back!
Comments: 7
Matches?
Fri Jul 06, 2018 2:38 am by LtLukas
Hey there. You want to have a match? What's that? You want to have a match with the best goddamn RPer on this site? Well, then go ask acuya or Alexandra (RIP) because you are going to be stuck with me. But you should still sit the fuck down because I am about to slap your bitch tits with some awesome shit, whether you like it or not.
Eka
is a nice girl. She has stamina for days, and can submit an alligator. She is really sweet though, but if you want to see her get real unsweet, well, why …
[
Full reading
]
Comments: 1

Name: Lana Fisher
Age: 18
Gender: Female
Height: 5'0
Weight: 100 lbs
Skill Level: Intermediate
Nationality: Canadian, Nova Scotia
Alignment: Face
Wrestling Information
Preferred Moves: Chokes, Slams, Facesit, Aerial Attacks
Preferred Matches: Anything but Hentai
Strategy: Due to her small size and lack of strength, Lana makes it up with her amazing speed. She dashed around the ring, hitting her opponents with quick but weak hits, eventually wearing her opponents down enough for her to eventually hold them down for a pinfall!
Finisher
Water Vortex: Lana readies herself for an all out attack and dash around the ring, drivebying her opponent repeatedly. From the front, from the side, from behind, until Lana eventually tires and wears down her opponent enough before she goes for one big bodyslam, knocking her opponent to the ground, either knocking them out or pinning them!
Attire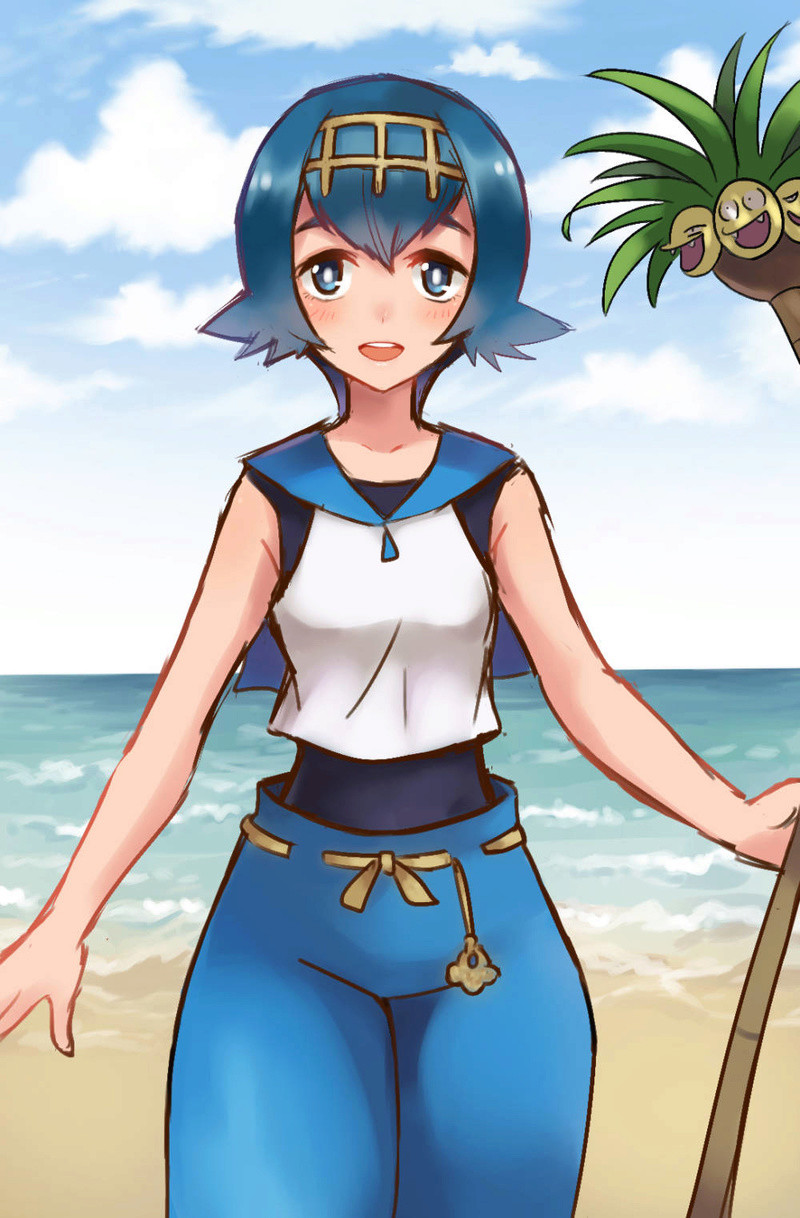 The innocent maiden attire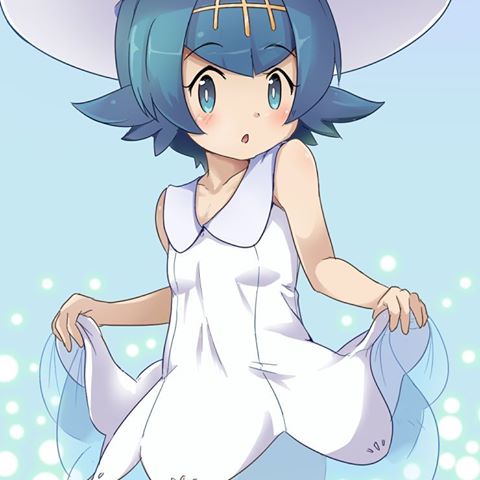 Swimsuit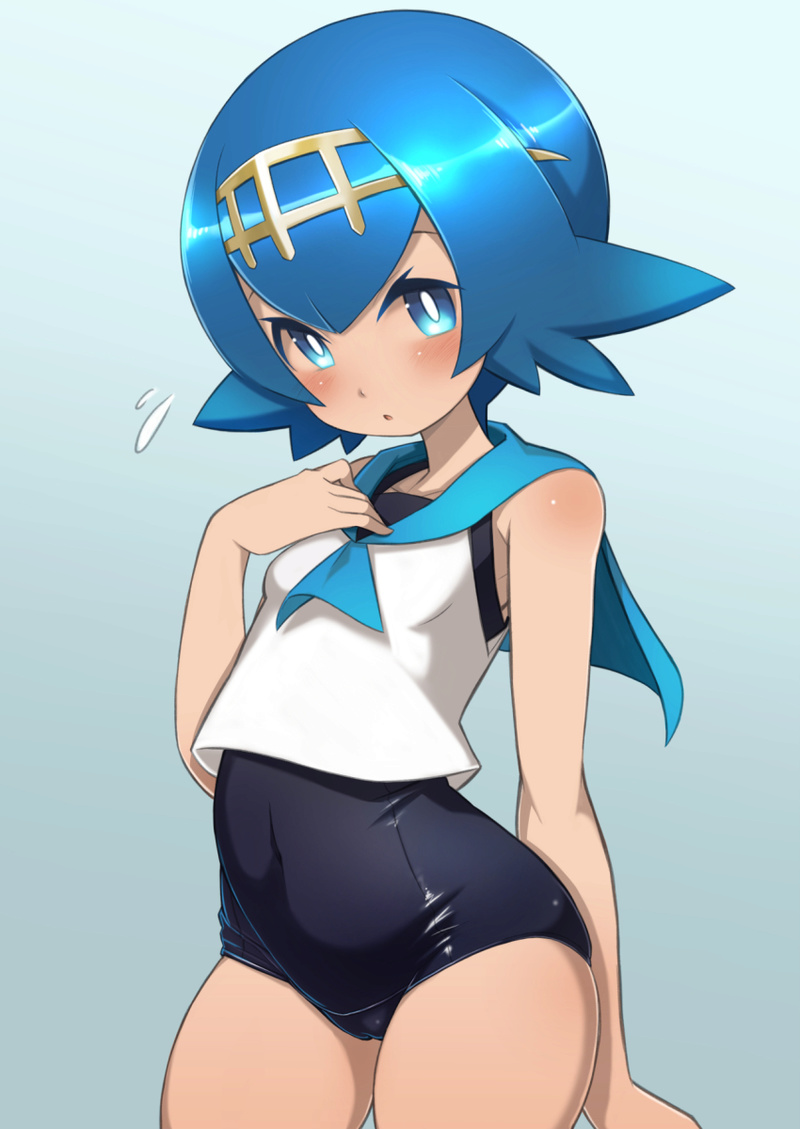 N-No! No! No! He's not my boyfriend!
History/Personality
Lana grew up in a small fishing village in Nova Scotia. Her village was poor but everyone was certainly happy. Everyone treated one another like family and were able to get by thanks to each other. But sadly, the worse got the better of her village and her father and some of the other men had to leave to find work. Lana was sadden by this since she loved to fish with her father and was sad when everyone in the village felt depressed. Determined to make everyone happy again, Lana tried to find a way to make quick money and found a flyer asking someone to lose a wrestling match in a nearby city. Skeptical about it, Lana was desperate for money and took the job anyway. She was brutally hammered, thrown around, and humiliated but she did get payed well. Taking the money she earned, she started saving up money, lying about her age to take more risky job offers until one day she met a boy around her age fishing. She was on her way back from another wrestling match she so brutally lost before she noticed the boy had caught the village's big boss! Surprised, she thought the stranger was going to keep it but he released it instead before turning around and noticing she was holding a wrestling flyer. He looked around and saw the poor condition the village was in and introduced himself as a manager for a wrestling association in Japan, AFW. Lana remembered hearing about AFW before and saw a few matches. The manager said he understood the village was in desperate times and offered a more safer job at AFW. Lana wasn't sure whether to take the offer or not so the boy said he would wait at the same spot everyday until she decided on an answer. After a whole week of deciding, she met with the boy again and accepted his offer. Now she wrestles at the AFW and sends the money she makes back home to her village!
Lana is a sweet, innocent young girl who is easily intimidated. She is very shy and timid when it comes to socializing but has displayed great courage since she was willing to put herself in humiliating and pain filled position to earn money for her village. She will not take any nonsense when it comes to people doing bad things to others, putting herself in harms way to protect people. Lana is also hopeless at romance, getting flustered when placed in suggestive positions and can easily be found out when she has a crush on someone!
Match History
0/0/0
Wins:
Draws:
Losses:
Trivia
-Lana loves to fish



Posts

: 2632


Join date

: 2016-09-07





Similar topics
---
Permissions in this forum:
You
cannot
reply to topics in this forum