Who is online?
In total there are
33
users online :: 4 Registered, 1 Hidden and 28 Guests :: 2 Bots
bricktown
,
kerflubble
,
LunarWolf
,
Roy (abracy)
Most users ever online was
390
on Tue Jan 02, 2018 2:02 pm
Champions & #1 contenders
Looking for a match for my character Rosia!
Thu Oct 18, 2018 2:47 am by Kallista
Comments: 1
Shadow-y Avalanche?
Tue Oct 16, 2018 5:39 pm by Vcom7418
A-hoi!
Looking for a match for Avalanche for GASTER!
If interested, please contact me via PM or via Discord (address in my sig!

)
We can discuss the storyline, and it can be long term and even go past Avalanche! Whatever you prefer, I'll prolly be up for it

Comments: 0
Avalanche Plans!
Sat Oct 13, 2018 7:27 pm by M.J.Caboose14
Hi all! I wanna give Himeko a place at Avalanche!
Things I am looking for, but am not limited to!
- A fellow big girl
- Creative match type
- Could be minimal or detailed build up
- For it to be fun!
Message me if you are interested! I will be a bit picky about this though because I've struggled with most of my PPV appearances and I want to change that!
Comments: 1
Page 2 of 23 •

1, 2, 3 ... 12 ... 23


Zoey's facial expression would change and she would sigh when she remembered that she had to wear the maid outfit, but she would still smile and say " Thank you " as she dressed herself and then got out of the bed and stood next to it while looking at Ahri.
" Don't do near either of my little sisters " Zoey would say as she looked at Ahri, despite the fact that Zoey feared Ahri she would have a stern look on her face as she said this.
"Fufufu, oh? Still quite defiant, hm? Well, I don't mind. But I am planning on going up against your sisters," Ahri said as she closed her closet doors and got dressed. She put on one of her red sexy sweaters, "But I do have to give you credits. Worrying about your love ones even though you're not in the position where you should be."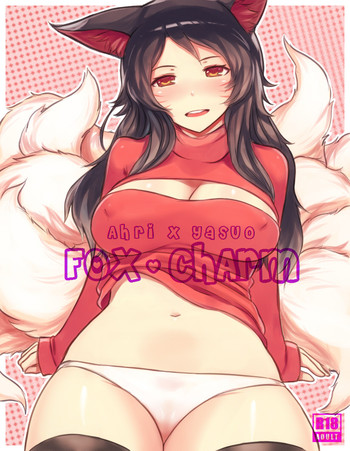 Ahri would start have some memories of when she was back in the underground wrestling group with Sona. Since she was the older of the two, she always looked after her. But she decided to shake her head and not dwell in the past. Ahri spun around and smiled at Zoey, "So Zoey, I know you don't have your maid outfit yet but can you cook breakfast for us?"
" You can't cook? Jesus you are useless, fine I'll cook." Zoey would respond, Zoey liked to cook and clean and funnily enough sometimes seemed slightly motherly because she would do either for people without a second of hesitation if she believed that she needed to. Zoey would ignore what she said about her sisters for now and would worry about preventing that scenario if and when it seemed to be near.

Zoey would then wait a second and then say " Wait, we?" as she was questioning where the we came from, she assumed that perhaps it meant Sona but she wasn't entirely sure.
"What? You're going to need to eat too silly," Ahri giggled as she led Zoey out to her kitchen, setting up the tools they'll need to make breakfast, "So, what should we make today?"
Zoey would feel stupid for a second but would just brush off the entire thing and would say " I don't know I'm the maid, you tell me what to make " Zoey would say as she yawned, Zoey had been a maid for the whole of a few minutes and she had already tried to limit the work she had to do by making Ahri come up with the meal, though Zoey wasn't wrong, truthfully the maid wouldn't be the one to pick the meal.
"Well, I guess I always wanted to try a traditional Scottish breakfast, do you think you can make one of those?" Ahri asked giving her puppy doll eyes, her tails waving back in forth childishly. Ahri always wanted to try a meal from another country and she was getting jittery inside.
Zoey couldn't help but giggle a little bit as she watched the Kitsune's tails wagging and saw the woman's ears, she hadn't noticed it before but Ahri seemed to have gotten the perfect parts of a fox to make her look cute and be able to use that cuteness to get what she wants. Zoey would actually almost forget that she had basically been kidnapped.

" Sure, but you do realise that is just bacon, eggs, potato scones and fox liver " Zoey would say in response, in reality one of these would be a blatant joke and another one she wasn't sure if her opponent would know what it was.
"Oh my!"Ahri would exclaim and made a chibi face temporarily, "Well, I guess you can't try everything." Ahri would shrug as she winked at Zoey jokingly, "Well what else can you cook? I would like to hear what's the chef's special."Ahri would sit down at the table and folded her hands and smiled at Zoey. Zoey was cute wearing a school uniform but she couldn't wait to see Zoey in a maid uniform.
" Well, I can cook just about anything if you have WiFi so I can find a recipe or if it is something I have committed to memory. Do you just want bacon and eggs or am I making something exotic? " Zoey would say and then ask she looked at the smiling girl, getting a slightly suspicious feeling that her opponent had purposefully picked up a revealing and tight outfit just so she could gawk at Zoey while she cooked.
"I guess bacon and eggs will do," Ahri answered as she got up and helped her grabbed the eggs and beacon from the fridge and handed them to Zoey, "This enough?"
Page 2 of 23 •

1, 2, 3 ... 12 ... 23



Similar topics
---
Permissions in this forum:
You
cannot
reply to topics in this forum