Champions & #1 contenders
Reduced Post Rate
Tue Jun 27, 2017 12:14 pm by RadiantKarna332
For those who are currently roleplaying with me in threads, you guys may have noticed my reduced post rate. I'm sorry for being so late to inform you guys about this, but due to some real-life businesses, I have no choice but to post infrequently compared to usual. I'm so sorry about that.
So, I will return to my normal schedule next week, so please don't worry about me not posting. Have a nice day.

Comments: 3
Catching up and stuff
Wed Jun 28, 2017 4:19 am by LARIATO
Hey guys.
First, trying to finally get my ass in gear and get caught up with threads and everything. Pretty sure I've finally posted to all active threads I'm involved with now. But I can be very scatterbrained and forgetful at times. So if anyone's got an active thread still waiting for a post for me, it probably just means I've forgotten, so PLEASE let me know about it so I can get on that asap.
And second, I'm aware it took me a long ass time to get around to a lot of these posts, and some …
[
Full reading
]
Comments: 0
Active Kawaiis
Sat Jun 24, 2017 1:25 am by Daaharu
Hey, guys. I'm hoping to get a sense from everyone of where the active kawaii girls are at. No guarantees or anything, but I am looking to figure out who is out there consistently making matches because we are looking to inject some new blood into the kawaii title scene, and I don't want to have tunnel vision on just the players and characters I know.
So, if you've got a kawaii girl who's had at least one match and is currently active, can you let me know either here or via PM or IM? This …
[
Full reading
]
Comments: 6
Name: Rizu Umeda
Sex: Female
Age: 28
Eyes: Blue
Hair: Black
Height: 5'8"
Weight: 140 lbs
Nationality: Japenese
Alignment: None (Non-Wrestler)
Fighting Style:
Scissors, smothers and various holds she's learned from years of watching matches. Rizu hasn't trained in wrestling or any other form of fighting. But as a trained nurse she has an excellent understanding of the human anatomy. And she has long, strong legs, which she uses to squeeze the fight out of her victims, before finishing them off with a smother. Hentai tactics are to be expected.
Personality:
On the surface, she seems to be just short of a perfect angel. She's kind, gentle, compassionate and loving. She prides herself on her skills as a nurse, and takes joy in helping the sick and injured become healthy again..... But that's just one side of her.
Deep down Rizu has a love for dominating others. This side of her went undiscovered even to herself for the vast majority of her life. It began with her ex-husband, but now that he's gone, Rizu makes do by luring her patients and clients to her home and dominating them instead. She's careful and precise so that she avoids injuring anyone. But she thoroughly enjoys the feeling of having power over another person.
History: Born and raised in Osaka, Japan, Rizu led a relatively normal life. She studied hard and consistently did well in school, and got along with almost everyone she met. The only thing that seemed to set her apart from her friends was her unusual fascination with combat sports. Boxing, wrestling, mixed martial arts, etc., if it was televised, Rizu was parked in front of the TV and enjoying every moment of it, though she never took the time to try learning to fight herself.
Somewhat ironically, she went on to med school, where she excelled at learning to heal people rather than hurt them. Shortly after graduating she married her then boyfriend, and was hired as a nurse for the Tension brand in AFW. And for several years she enjoyed watching the matches and tending to the wrestlers' bumps, bruises and other injuries as needed.
One night, when she returned home after from a Tension show, Rizu discovered her husband had been cheating on her. When she confronted him about it, the conversation quickly escalated into a fight....or to put it a bit more accurately, a massacre. Though her husband was strong and well built, in a matter of minutes Rizu had him screaming in agony and begging for mercy. Strangely, the sweet nurse found herself loving every moment of it, and it wasn't just because of her anger toward him. The rush that surged through her as she rendered him helpless was exhilarating. When she was finally done torturing her husband, Rizu left him broken and humiliated on the living room floor.
They divorced soon after, and Rizu was happy to be rid of him. But after getting her first taste of domination, she found herself wanting more. Fortunately, her job gave her access to numerous attractive candidates. So once the divorce was over and done with the nurse returned to work, where she continues to tend to the injuries of Tension's wrestlers, while looking out for potential victims to lure into her trap...
Fun Facts:
Rizu was in her high school's kendo club. Her coach said she had serious potential with it, and recommended she continue practicing after school. But her university classes proved too time consuming, so she wasn't able to.
Loves trading card games. Magic the Gathering is her favorite, but she plays several others too.
Though she likes watching hospital dramas, she's extremely picky about accuracy with them. But strangely, that doesn't apply to literally any other kind of show, movie, book etc for her.
Appearance: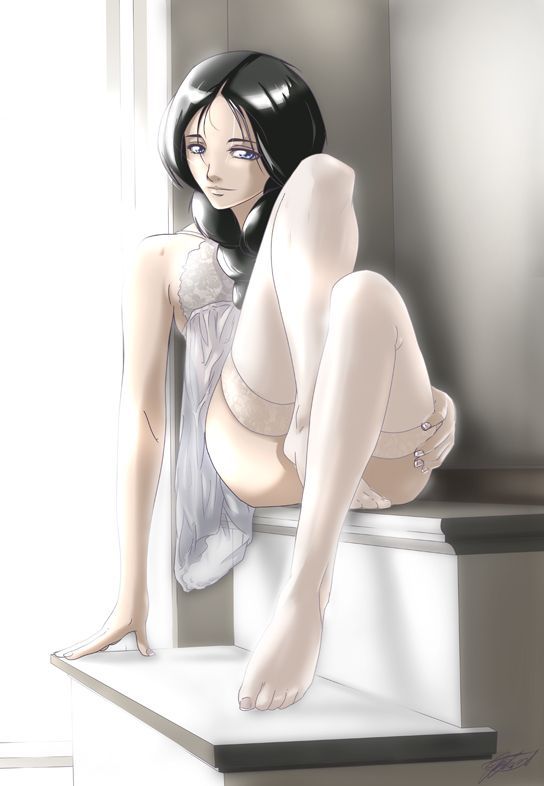 Spoiler:
Spoiler:
Spoiler:
Spoiler:
Spoiler:
Spoiler:
Spoiler:
Spoiler:
Spoiler:
Events:



Posts

: 4580


Join date

: 2014-11-13


Age

: 24



---
Permissions in this forum:
You
cannot
reply to topics in this forum