Champions & #1 contenders
From, Submissive Girl. Sorry about my inactivity.
Mon Oct 24, 2016 7:06 am by Submissive Girl
Hey! I know I haven't been on in a while. Unfortunately it might stay like that for a while.
I am super sorry about not being on more often. I am supper busy In real life.
Just so you understand a little bit about my life
1. I am a college sophomore taking 20 credit hours.
2. I have a job at as a cashier at a busy gift shop in a popular place in Florida (Not saying my city, but it is very busy where I am)
3. I have an intership that I work about 12 hours a week.
4. I am seeing a guy (Kind of …
[
Full reading
]
Comments: 6
First Tension Match.
Mon Oct 24, 2016 1:54 am by Zebra Crossing
Now that I've sorted some things for my FnF character, I'd like to try and get a match going for my recently approved Tension character.
------------------------------------------------------------------------------------------------------------------------------------------------------------------------------------------------------------------
I enjoy having some input from my RP partner unless I have something super specific in mind, so exactly what kind of match it is or what will happen …
[
Full reading
]
Comments: 0
Tadao Debut Match
Thu Oct 20, 2016 4:33 am by TheEditor1023
http://www.afwrpg.com/t15217-tadao-chikamatsu
Looking for a debut match for my new character, Tadao Chikamatsu. If you're interested feel free to PM me

Comments: 1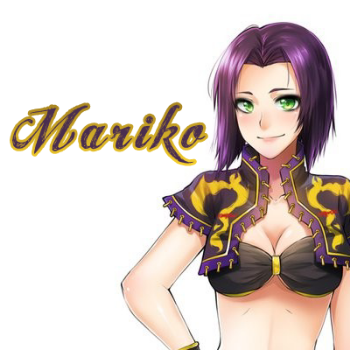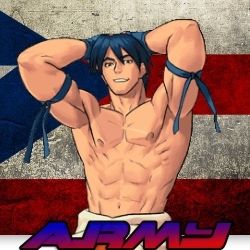 Match Type:
POW Submission
Victory Conditions:
Victory can only be attained by making the opponent verbally submit.
***
Hm. This came the fuck out of nowhere.
Army hung around in the gorilla position backstage, doing his stretches, going through the normal routine for a match that would likely be anything but routine. Ever since he'd come into the AFW, he'd been trying to get his name put in the hat for a POW match - a rare stipulation that didn't see much use these days. Now, three years into career, his time had finally come.
The whole concept intrigued him, really. Win, and you get a hot girl for the night. Lose...and you get a hot girl for the night, but you have to do what she says. It was a win, either way, but what enticed him the most was one, little factoid - no guy had ever won one, as near as he could tell. So, if Army won tonight, he'd make history. And he'd be making it against quite a woman, too: Mariko Ishii.
His music started up, a heavy beat that got the audience shaking, and the Puerto Rican Bomber himself came out not long after. He waved, he walked, he smiled as he made his way down the ramp, his proud chest shining bright in the gleaming light. Cheers came his way. Boos came his way. All earned from his years in the ring, where the crowd seemed to be unable to decide whether they hated him or loved hi. Or both.
He blocked it out and made his way into the ring, rolling in under the ropes and heading to his corner in short order. There were much more important things to think about than them tonight, like the ridiculously hot woman he was facing. He and Mariko had met before, briefly, and while it had only been a short talk, he felt like she was one to watch. Which she was, really - Mariko had became one of the biggest names in Tension, with a strong fanbase and some great matches under her belt. Many pegged her for a future champion, and Army agreed. She had all the right tools.
She wasn't one to take lightly, that was for sure. But then again, neither was he.
For now, he just pushed the thought out of his head and slid over to his corner, where he started on his stretching routine, a knowing smile on his face. Couldn't help it.
Mariko was no stranger to POW matches, but it had been quite a while since she'd been involved in one. To hear she'd been booked for such a match had been intriguing, but even more so was hearing who her opponent was.

Armando Rodriguez.

A handsome man, one Mariko had been lucky enough to meet soon after her arrival in Tension. It was almost strange they hadn't met in the ring yet. But fortunately that was going to change very soon.

Once Army was in the ring, his music faded out, and soon a new song began to play over the speakers in the arena. After a handful of seconds, Mariko finally emerged from the curtain, arriving to the cheers of the crowd. She hadn't ever been one to pander to the fans. But many seemed to have grown to like her over the course of her career. Some of it likely had to do with the fact that she was a known enemy of Tension's new World Champion, Ami Takeuchi. But tonight specifically, there was another obvious reason.

Army wasn't wrong in his observation that men rarely, if ever, tended to win these matchups. Yet despite the large gap, there had been no attempt by the company to alter or eliminate them. That simply meant lots of people loved to watch strong, athletic men get dominated by beautiful women. Mariko may not have been one to care about the crowd before, but tonight she was fully intent on giving them exactly what they wanted. Just to make the point clear, in her right hand she was holding a collar, with a leather leash attached to it. If she had her way, tonight she'd be going home with a brand new pet.

Confidently Mariko sauntered down the entranceway, letting her hips sway almost hypnotically as she went. She ascended the steel steps and stepped in through the ropes, then grinned across the ring at her opponent.

"Long time no see, Army," she said, walking toward the Puerto Rican, only stopping when she was standing toe to toe with him and looking right up into his eyes. "I'd love to catch up, but I suppose it'll have to wait. We'll have plenty of time for it later at my place~" And with that she gave a playful wink, then moved back into her corner, set the collar down on the mat, and waited for the bell.
And there she went. The music was a surprise - it fit Mariko perfectly, hot and fast-paced for a hot and fast-paced sort of woman, and Pink had always been a guilty pleasure. Good entrance, but not the sort of thing just anyone could've just pulled off. No, in order to make an entrance like this work, you had to have the body, but more than that. Many AFW vixens had a great figure, but few of them carried themselves quite like Mariko did. Few of them had that sway in their hips, that look in their eye, that subtle tone to their voice.

There were plenty of sexy women in the AFW. But, in Army's opinion, only a handful were as good at being sexy as Mariko Ishii.

Yeah, he was a little bit of a fan. Needless to say, he was very glad he'd gone with the baggy trunks when Mariko sauntered her way over to him and spoke those honeyed words.

"Woof." Army muttered and watched her walk away and tried not to be too obvious with the starring, even though there wasn't much reason to bother. He was looking, and so was every other man - and quite a few women - in the arena. Granted, he was the only one who had to fight her in a wrestling match, so maybe he should actually respond. "Yeah, we'll catch up plenty. At your place. Which is where we'll go. If I I want to." He coughed and stood on his tiptoes for a second, doing a little stretching. It wasn't his best show of bravado, but he was working under...extenuating circumstances.

The bell couldn't ring soon enough. The moment it sounded, Army  gave himself a quick slap in the face, clearing his head a bit, and moved out from the corner in his boxing stance. Feet moving, body bouncing, fists up and raised, ready for whatever was coming his way.

"Nice collar." Army smirked from behind his guard. 'Little small for me, though. Looks more like your size."
Mariko gave a light chuckle in response to Army's comment. Fortunately for him this match wasn't going to be decided by the quality of trash talk. He was masking it well, but she sensed he was nervous about this. Or at least a tad anxious. Maybe a little flustered too. It was kind of cute, really.

While Army came bouncing out of the corner with his fists raised, Mariko kept her hands down by her waist and steadily began to circle the boxer, while keeping a watchful eye on him. "It may be a snug fit for you, but that's fine. I like to keep my pets on a tight leash~"

Flirting and playfulness aside, Mariko was no fool. She knew what Army could do with those cannons hanging from his shoulders. And she knew trying to pit her fists against his own would be a recipe for disaster. Not to mention his larger frame limited what she could do against him. Last Ride? Forget it. Exploder Suplexes? Not likely. But that didn't mean she was screwed. Only that she needed to take a different approach for this one.

Hoping her open guard would invite Army in to try to close the distance, she'd wait until he was within range. Then without warning Mariko would take a quick step toward him while dropping down and throwing both boots out, aiming a low dropkick right at the big guy's left knee.
Damn it, Army had given her the perfect setup for that 'tight leash' comment. He had to work on that sort of thing. Couldn't let Markio outfox him. This whole bit with the leash and the come-hither moves was just a ploy to screw with his head. Once he got past that, he'd knock her over like a wrecking ball. Easy.

Right?

She was wide open, just begging to get rolled up on, and Army was all too willing to oblige her. He edged in slow at first, taking his time with careful steps, before impatience got the better of him. He broke into a charge, reeled back for one of his trademark hooks…

...and wound up running right into a low dropkick.

"Shit!" Army cursed and stumbled forward, hopping on his good leg while he nursed the aching one. Quick as he could, he tried to bring his foot down and spun to face Mariko, raising his guard as he did, knowing he would be too tempting a target to let go.

Bullseye.

Her feet landed right on target, sending the bigger guy off balance, not to mention sending a jolt of pain through the knee that was likely to linger for a little while. Not at all a bad way to start things off.

Mariko quickly got up, and right when Army spun around to face her, he'd find the violet haired vixen was already lunging out toward his leg again! ....Only to abruptly stop and back away at the last second. Why? Simple. Right now she wanted to make him flinch more than she wanted to hurt his leg. Or, more precisely, Mariko wanted Army to show her and everyone watching just how far into his head she was.

If it worked and got the reaction she wanted, that likely wouldn't do Army's pride or confidence any favors. The more she could throw him off his game, the easier it would be to bring this giant down.
Carmen couldn't make the match in person - while he normally would've reamed her hard for that, she had a metric shit-ton of problems lately, so he didn't hold it against her. Still, she'd showed him sisterly love with a few texts for advice.

You want advice? Carmen's words had lit up his screen. She fights smart. She'll set up traps. Do not fall into them.

One of these days, he was going to have try and take her advice to heart, see how far it got him.

Not even a minute into the match and she'd already got him reeling. He turned around, saw her coming his way, tightened his guard for the attack and…

Nothing happened.

Well, no, something happened. A couple of things. He looked like an idiot and some of the crowd laughed at him. But there was no attack, just Mariko staring at him. And smiling. Of course she was smiling.

"Okay, okay…"

Army had a quick grunt, brows furrowed, then moved in again. He came in a bit slower this time and threw out a couple of quick jabs her way when he was close enough, trying to see how fast she could react.
---
Permissions in this forum:
You
cannot
reply to topics in this forum