Who is online?
In total there are
36
users online :: 3 Registered, 0 Hidden and 33 Guests :: 1 Bot
Harrier
,
Person
,
Teenwrestler
Most users ever online was
155
on Sun Oct 09, 2016 8:33 am
Champions & #1 contenders
Tadao Debut Match
Thu Oct 20, 2016 4:33 am by TheEditor1023
http://www.afwrpg.com/t15217-tadao-chikamatsu
Looking for a debut match for my new character, Tadao Chikamatsu. If you're interested feel free to PM me

Comments: 1
got some new characters
Wed Oct 19, 2016 10:14 am by anime_hentaifighter
Comments: 2
Looking for a tag team debut match
Wed Oct 19, 2016 2:22 pm by xalex
Comments: 0
Akino Sanada
Height: 5'4"  Weight: Unknown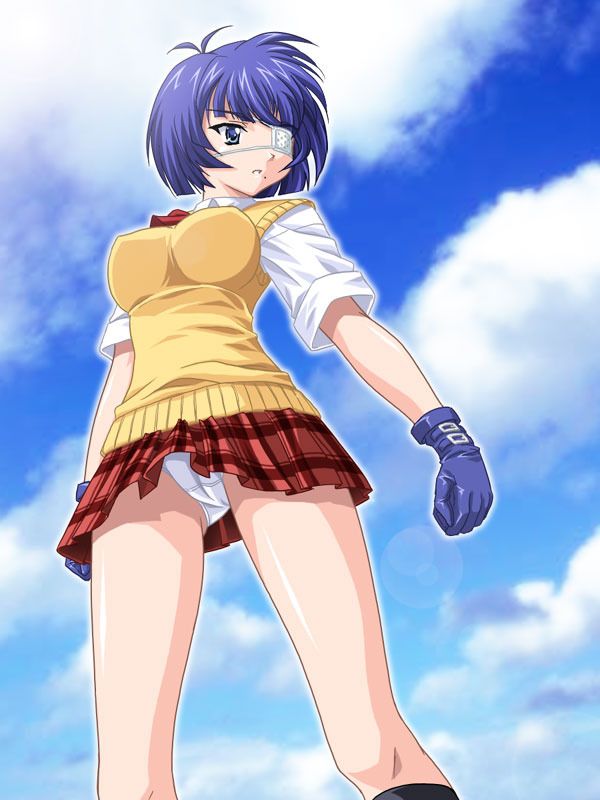 Vs.
Samiya Kusanagi
Height: 5'2" Weight: 145 lbs
Match Type: Schoolgirl two out of three falls match
Winning Condition: First to win two out of three falls, via submission or pinfall wins the match
_________________

For more info check here:
The Locker Room



Posts

: 13954


Join date

: 2011-02-17


Age

: 24


Location

: The Root



Once the break following the previous match was over, the announcer made her way to centre ring and raised her mic to her lips.

"Ladies and gentlemen," She began, ignoring the music and the audience with the ease of long practice, "The following contest is a best two out of three falls match, where falls may only be scored via pinfall or submission."

The audience roared their approval and the announcer paused until the first stirrings of Remember by High and Mighty Color filled the arena, blaring out of the speakers to announce the imminent arrival of the first contestant.

"Introducing first," The announcer began, only to falter as the speakers spat a harsh burst of static. Remember died abruptly, cutting off out of nowhere, as if someone had ripped the power cord out. There was an uneasy moment of silence, as everyone in the arena wondered what the hell had just happened.

Then the sound system roared back to life – 'Our future's here and now' they screamed, 'Here comes the countdown!'

And the crowd exploded, roaring their disapproval as the stocky figure of Samiya Kusanagi strode out onto the stage, arms thrown wide as she soaked it all up. Her lips were split in a wide, cruel grin and she even bowed to the audience as she appreciated their investment in the upcoming match.

For her upcoming rematch with Akino Sanada, the Schoolgirl Assassin was dressed as just that – a wrestling schoolgirl, much to her well-hidden distaste. Hopefully, this would be the last time though she somewhat suspected it wouldn't be. She wasn't that lucky. Short dark skirt, white blouse, tan vest, socks halfway up her meaty calves.

In one hand, she held a microphone of her own. Samiya didn't wait for the announcer to recover.

"Introducing first, weighing in at 143 lbs and hailing from Miami, Florida, I am the Schoolgirl Assassin – Samiya! Kusanagi!"

Her presumptuousness earnt her another round of booing from the majority of the fanbase but she just laughed it off, rolling under the ropes and back to her feet in a smoother motion than most could manage in a skirt.

"Fans of AFW, the first thing I told you when I stood in this ring was 'every angel falls'. Akino Sanada might not be an angel, but she's most definitely fallen. How long has it been since she was challenging for the 24/7 title? Not long and now…"

Samiya shrugged in mock sympathy, as if to say 'look at her now'.

"They say in the land of the blind, the one eyed woman is queen. But the only thing Akino is queen of is ashes – the ashes of her career. She couldn't beat Carmen Rodriguez, she couldn't beat me then and she can't beat me now. This-"

Her arms encompassed the ring.

"-Isn't a match, ladies and gentlemen. It's an execution."

Finished, she cast the microphone aside with a dismissive flick of her wrist and, as Akino's theme picked up for the second time and the few Samiya fans in the audience struck up a chant of 'Samiya's going to kill you', settled into a fighting crouch to wait for the bluenette's arrival.
_________________
Friction -
Alicia Wells
- Kickboxer, Mixed Martial Artist and Scissor Queen
Friction -
Samiya Kusanagi
- Submission Specialist, The 'Schoolgirl Assassin'



Posts

: 625


Join date

: 2014-04-10



Akino's music began to play again almost immediately as Samiya wrapped up her speech, and fortunately this time it was no trick. The one-eyed maiden stepped through the curtain and emerged on the stage to such a warm greeting from the crowd that it was actually rather surprising to Akino. Ironically enough she didn't care for any of them in the slightest.

Maybe they just disliked Samiya so much that they'd cheer anyone she was up against. Akino could definitely understand that after having met her in the ring once before.

Considering her temperament, one might think that after her emphatic defeat at Samiya's hands, and all the taunting the schoolgirl assassin had thrown at her, that Akino would be downright furious right now. But if she was, she didn't show it. With a straight face she marched down the aisle, ignoring all the cat calls from those who "appreciated" her schoolgirl attire. It certainly wasn't her typical outfit of choice, but it didn't bother her either. This was a Halloween-themed pay-per-view for AFW, after all. It only made sense there'd be some emphasis on sexy outfits at some point.

As she went, not for one second did she make eye contact with Samiya, even as she ascended the steps, then slipped in between the top and middle ropes to enter the ring as the ring announcer started to introduce her.

"And her opponent, from Tokyo, Japan, weighing one hundred--"

Before he even finished, out of nowhere Akino suddenly bolted into a dead sprint across the ring and leapt through the air, aiming a powerful running dropkick right at Samiya's chest in hopes of blasting her right into the corner turnbuckles behind her!

If anyone had been wondering before where Akino's fire and fury had gone, they weren't anymore.



Posts

: 4047


Join date

: 2014-11-13


Age

: 23



---
Permissions in this forum:
You
cannot
reply to topics in this forum