Who is online?
In total there are
32
users online :: 3 Registered, 1 Hidden and 28 Guests :: 2 Bots
BootsForSpooks
,
Hedgehawk
,
Yori
Most users ever online was
390
on Tue Jan 02, 2018 2:02 pm
Champions & #1 contenders
Moonhearts Promo intro thread is O p e n.
Mon May 21, 2018 4:21 am by XSirenX
Feeling brave?, lost?, or without a thread to post in?, hit up the newest Moonheart if any of those apply!
CLICK HERE
What Moon has to offer?, many things...:
Comments: 0
The Austrailian Mudslide is Back.
Sat Apr 21, 2018 6:20 am by Softsquad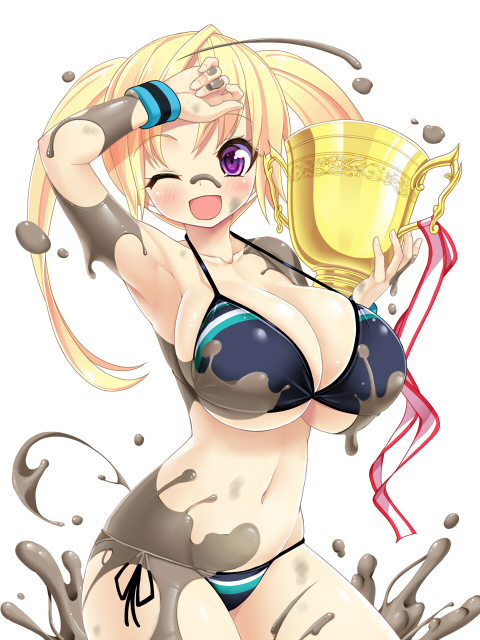 Granted that most of you won't know me or remember me, but I've had a few matches here and there some time ago. Well I think its time to become a regular around here and try to have some fun again, but at the same time keep coming back. Anyway I think its time to jump into some matches with Zoe Taylor, my mud wrestling character from Australia and get her back into the squared circle. Furthermore I will update my characters as I think some proper changes need to happen.
So if anyone would …
[
Full reading
]
Comments: 4

Thwump.
Despite the recent hot streak she'd been on, Abattoir was not feeling particularly good about herself or the direction her career had taken.  She was now, for better or worse, inextricably a part of WAR, and that meant she was tied up in all that it entailed - even if that meant the kind of things she would rather distance herself from.  Worse, there'd been that attack the other day, the mauling and rather unignorable insult by the mysterious hooded girl.  That'd started out as exciting - somebody new to play with - and then, when Abattoir had uncharacteristically dedicated a little bit of interest to the greater goings-on of AFW, she'd found out that it was just one of many similar attacks.  It'd had nothing to do with her; she'd just been in the wrong place at the wrong time.  Unrelated.  Unimportant, even.
Thwump.
She wasn't quite
depressed
- she'd been through a long dark night of the soul or two before and it was going to take more than this to get her back there - but there was something very discouraging about all of this. The more she dwelled on it, the more discouraged she became, and the more that happened, the more she obsessed.  And so she'd headed to her daily session at the gym an hour early today, determined to drill this rotting, lingering malaise out of her mind with another set of blows to the heavy bag.
Thwump.
The routine was simple.  Fifty knees on each side, then fifty teeps, then fifty round kicks.  Abattoir was on the thirty-fourth round kick for her right leg at the moment.  Almost done, and then it was on to increasingly-complex combos.  She'd been doing this for almost fifteen years now, and it could've been entirely muscle memory if she'd allowed it, but the nak muay preferred to focus on every individual strike.  No point in practicing if you let yourself get sloppy, if you let your mind fall out of the fight (well, the 'fight' in this case).  It was good to be reflexive on her strikes; with that said, they had to be thrown deliberately.  With intent.  
Besides, keeping her mind laser-focused on every kick helped take her focus away from the past week.
Thwump.
Her shin slammed into the side of the heavy bag, sending it trembling on its chain, and she drew back for
#35
.  Despite her reputation backstage, people didn't seem quite as eager to shy away from Abattoir when she was working out.  They didn't exactly approach her to say hi, but there wasn't any scattering, there was no thirty-foot radius of avoidance like there was when she strolled around backstage with her coat billowing and her eyes staring dead at anything in front of her.  It didn't occur to her to wonder why, but in all likelihood it had something to do with how much more relateable she looked in here.  In the gym, Abattoir was free of most of the usual accouterments, and for the most part, her gear (black shorts reading "Sriwarunyu MI", black sports bra with red trim, 4oz gloves embroidered with leviathan crosses in red) made her seem a little more like everybody else.  One of them.  Perhaps it was reassuring in a way.
Thwump.
Then again, there were two things that made it manifestly evident she was definitely not just like everybody else.  Given how much more skin the workout gear showed than her in-ring attire (which was to say, more than just her arms), it was impossible to miss the intricate network of tiny white scars crisscrossing her olive flesh.  Each one was a memento of sorts - memories from grotesque wars, from atrocities she'd partaken in, all the name of the glorious rush of combat.  There was a particularly large one at the base of her shoulders, as if someone had tried to blood-eagle her (which, to be fair, was exactly had had happened.  Long story).  The other, of course, was the mask.  Always the mask.
Thwump.
No hard plastic this time, she was training in a pulmonary resistance mask - a black neoprene sleeve cutting off about half the air she'd normally receive on an average-strength inhale.  Every time she breathed in, Abattoir had to concentrate on the motion, on the calculated push from her diaphragm, just to make sure she pulled in enough.  It kept her focus razor-sharp, and ensured every kick she threw at the heavy bag was as deliberate as the previous one had been.
Thwump.
Kick
#37
returned to its holster, so to speak, and Abattoir drew a measured breath.  She'd get through this.  She'd gotten through everything else.
Working out was a routine for Samiya Kusanagi. It was something she did every day at the same time for the same length of time and generally she followed the same pattern to the beat. Once she had enjoyed it, now it was either a chance for her to quell her demons or simply what she did.

As was common, she walked into the gym on the dot of the hour, wearing a navy blue sports bra emblazoned with a dragon's skull and knee-length workout tights of the same colour, her long hair spilling down her back.

And she'd intended to get straight on with her workout but, after warming up, she'd found herself distracted.

Her progress had taken her to a place where she could see the heavy bags, the ones the serious strikers used. At the moment, one of them was being hammered by a familiar figure. And she did mean hammered, not angrily, but with the methodical precision of someone who knew exactly what they were doing.

Samiya was generally reckoned to be an observant sort of person. It still took her a moment to recognise the woman abusing the bag as Abattoir. Oh, she'd heard of Abattoir. Had watched that abortive interview backwards and forwards, looking for meaning in every word. It took a while to parse through the pseudo-Biblical metaphors to what she thought the nak muay had been talking about and she'd been… less than happy that the hooded idiot had chosen that interview to interrupt, but the results had been intriguing.

As to why it took her a moment, well, she hadn't expected to see the WAR member here of course. She'd hadn't been in the gym on the other days Samiya'd used it at the same time and she'd been very particular in scouting out who else was using the facilities each time. Know thy enemy, after all, and that meant knowing who was hanging around that might become a problem. The mask was different, as was the outfit – though that just let Samiya get a better look at the scars.

Abattoir had a lot of scars, even for a hardcore wrestler. And from where she stood, the big one at the base of her shoulder blades was particularly noticeable. Like someone had been trying to pull her spine out or something…

Shaking her thoughts away, the Schoolgirl Assassin did her best to focus on the problem at hand.

Abattoir.

Abattoir intrigued her. The pseudo-religious framing of her worldview aside, Samiya had agreed with pretty much everything she'd said – and that was a rarity. The talk about how people had to be pushed, well, wasn't that exactly what she wanted to do? To make them better, to burn the imperfections out of them in the fires of tragedy.

She'd just thought she'd have more time to think about how to handle this.

Oh well. No time like the present.

The young woman squared her shoulders and took a deep breath, running through what she knew about the WAR member and potential ways of starting this conversation off without having her vital organs kicked into orbit. Then she made her way from where she'd been watching towards the nak muay, making no attempt to disguise her approach.

"Abattoir, isn't it?"

Samiya waited for the nak muay to turn around before giving her a polite, respectful nod.

"I'm Samiya Kusanagi. Big fan – do you have a minute?"
_________________
Friction -
Alicia Wells
- Kickboxer, Mixed Martial Artist and Scissor Queen
Friction -
Samiya Kusanagi
- Submission Specialist, The 'Schoolgirl Assassin'
For obvious reasons, Abattoir was a little jumpy about being approached from behind lately.
Thankfully, the gym was laden with mirrors, and so it was right at the tail end of kick
#48
, the instant her shin broke contact with the heavy bag and she could afford a split second to take her attention away, that she spotted someone wandering towards her.  Well, no.  Not wandering, approaching with intent.  What was more, she was approaching with intent and making it obvious, like she didn't mind being seen.  Probably a wise move, considering all that'd happened - it meant she didn't want to start something.
That was fine.  Unexpected - people generally didn't approach Abattoir for anything other than 'spot me' or 'my usual partner for hitting mitts isn't here, can we trade off' - but fine.
As the girl drew near, Abattoir committed a cardinal sin and took her focus off the next kick, letting it sort of play out automatically in favor of studying the approaching newcomer.  A little shorter than her.  Solid core.  Thick legs.  Wrestler.  Not the career path, that much was obvious - rather, the strategy, the way she beat people.  It was certainly an effective style; although Abattoir had done well for herself in AFW and was even happy with most of her losses, the more disappointing ones had inevitably come from her being edged out on the ground.  She'd managed to improve as time went on (tapping Georgia Flynn with the Mourn had been immensely satisfying), but, by and large, her enthusiasm often exceeded her skill when it came to the actual wrestling part of pro wrestling.
The wheels turned for a moment.  Did she know this one?  No, with that hair, she was distinctive enough to be memorable.  It was entirely possible that she might've made a name for herself already without Abattoir noticing - the nak muay had little to no interest in the goings-on of AFW that didn't involve orgiastic violence, and in fact had once caused an interviewer no end of frustration by not knowing what an Entropy title was.
At last, the girl paused behind her, offering a calm, measured greeting.  Interesting.  Not brash, but still fearless - generally not the way total strangers idled up to her in her spare time.  "Mmhmm," she confirmed (a totally needless gesture, it was obvious who she was), then threw kick
#50
at the bag and turned to face the slightly shorter girl.  ....Huh.  Yeah, she was pretty impressive up close.  You'd think that'd be obvious, since, y'know, pro wrestling, but a shocking portion of the roster was woefully unfit to be in any sort of combat sport and had presumably only gotten in through the casting couch.
Samiya Kusanagi.
 The nak muay tasted the name in her mind, let it roll around for a minute.  No, not familiar.  Unusual, though; she didn't
look
quite as Japanese as the name suggested, but hey, appearances were deceiving.  Abattoir had been mistaken for being Hispanic enough times that she'd inadvertently picked up some Spanish.  Especially in this day and age, ethnicity wasn't really a book you could judge by its cover.
"I, uhh."
Normally, it was in her best interest to be unfriendly, and she probably could've gotten away with it here.  People had a tendency to wither if she stared at them long enough, and eventually got the 'keep your distance' message.  But things had been different lately.  Abattoir was frustrated, caught up in a whirlwind of circumstances that'd proven to be maddeningly far out of her control, and if there was a revelation out there that would guide her through this whole situation, it had so far eluded her.  And so, with a shrug of something approaching resignation, she stretched her arms behind her head and answered Samiya.
"I didn't know I
had
any fans."
Her voice was a bit muffled in this version of the mask, but it didn't have quite the same ominous reverb.  Just a little more human than usual.
Samiya was no coward but she still had to admit to a certain level of relief when approaching the other fighter did not result in her taking any of those vicious kicks Abattoir had been dealing out to the bag. She had taken precautions in how she approached to reduce that risk but, when dealing with other people, it was outright impossible to entirely eliminate it.

So that was a promising start. And it got better when Abattoir seemed at least willing to entertain the possibility of talking. It was not the most verbose of reactions but it was better than being told to go to hell. That said, the comment itself, well… It certainly struck a chord in the younger woman.

"Of course you've got fans," The cynicism in Samiya's tone right then, if such things were actually possible, could have cut steel, "That's part of the problem with this company. Everyone has fans. I have fans. You have fans. She's got fans-"

She jabbed a finger at a wrestler she recognised as a fan favourite on the other side of the gym.

"-And what has she done to deserve it? What have any of them done to deserve it?" It was fairly clearly a rhetorical question, given the way the Schoolgirl Assassin shook her head, eyes narrowed in irritation.

Which in no way had anything to do with what Abattoir had intended with the comment about not having any fans, she knew, but it was a pet peeve of hers. People getting things they didn't deserve, which in her mind equated to the majority of the AFW wrestlers and the acclaim they had from the fans among other things.

Had she known what Abattoir was thinking about the fitness of a large portion of the roster, she would totally have agreed with that as well.

Right now though, she needed to focus a bit. Ranting about how pathetic the fans were and the inanity of their beliefs that any woman in an organisation like the AFW deserved hero-worship was all well and good for the mic but Abattoir seemed the type to appreciate getting to the point.

"I saw the interview you gave," Samiya decided it was best not to mention the ambush that followed. Instead, she , "And I agree with a lot of what you said."

That was more like it. Short. Sweet. To the point. Now to see how the nak muay took it. She was guessing that not many people said they agreed with Abattoir.
_________________
Friction -
Alicia Wells
- Kickboxer, Mixed Martial Artist and Scissor Queen
Friction -
Samiya Kusanagi
- Submission Specialist, The 'Schoolgirl Assassin'
Well, that'd provoked a bit of a rant.

Abattoir cocked her head, silhouetted slightly by the swaying of the much-abused heavy bag, as the new girl launched off in a flurry of venom about the undeserving adulation apparently showered on everybody in AFW.  She turned very slightly to peer over in the direction Samiya was pointing - yeah, that'd been a futile effort, she didn't know that girl from Adam - and then returned her gaze, locking red eyes with red eyes once again.

"Mmm," she said in response.  It was pretty neutral, as responses went.  The sentiment of what this oddly bold newcomer had said wasn't wrong, as far as she knew, but Abattoir tended not to think about things in terms of fanbases very much.  It just didn't enter her mental equation.  Popularity was not going to do anybody any good when the tide swallowed them all and the one whose name could never be repeated took his people back into his embrace.  Then there would be only steel and blood and prayers never completed through mouthfuls of brine, and no one would hang themselves up on anything as arbitrary as whether random people liked them.

But this was a pretty severe thing to say in response to someone who was clearly trying to connect with her, and so she kept her own counsel for the moment, assuming this was probably leading up to something.  It was, as it turned out, and something rather astonishing, at that.

She took a moment and stretched again - hands clasped behind her back, weight rocked forward onto her toes, going for a full-body torque - and pondered what she'd just been told.  The Schoolgirl Assassin - although Abattoir didn't know her as such yet - had started the conversation off as kind of a passing interest, but now, with this new development, she had Abattoir's attention for sure.

"Not something I hear often," she mused, confirming Samiya's suspicions.  Dead, crimson eyes roamed idly up and down the other girl's frame, assembling piecemeal visions in the back of the nak muay's brain of how she'd look throwing a one-two or bounding out of arm's length.  "People usually listen about as long as it takes to realize they need to either shape up or be the first against the wall, and then they get uncomfortable, so--"

A thought hit her like a bolt out of the blue.  Hold on.  How much did this girl agree with?  There was a flash of white-on-red behind Abattoir's eyes, and somewhere, echoing in the distance, she could swear she heard the sound of water.

"--wait," she said with an unusual urgency, her head popping up to its normal position.  "...You do?  Does he talk to you too, or....?"
Yes. She should probably not have gone off on a tangent. Luckily, Abattoir just seemed disinterested, but it could have gone badly. But then she just… hated it. All of it.

As it happened though, Samiya was able to get back on track and she certainly seemed to have Abattoir hooked now.

Better…

Although the more experienced wrestler promptly threw her a swerve ball. The revelation about how this usually went was not so surprising but the question – that threw Samiya for a moment.

'Him'?

Ah. This would be the other side of Abattoir. She heard or thought she heard voices. Now, Samiya wasn't religious. She also knew very little about Abattoir or head trauma. On the other hand, she did realise that Abattoir's reaction to suggesting she was delusional would be… unproductive. Perhaps it would be violent, perhaps it wouldn't but, either way, it would not serve Samiya's own goals at all.

It would, in fact, be a spectacular own goal.

Pausing only briefly to appreciate her spectacularly bad joke there, she decided it was best to be honest. Lying would be unsustainable, pointless and, well, Samiya preferred not to lie if it wasn't necessary. Partly, that was because it meant extra work in keeping track of what lies she'd told people and partly, well, she didn't enjoy lying for the sake of lying.

"No," She made it clear with a decisive shake of her head, "I had… an epiphany, I suppose. I wanted something, I worked hard to get it and…"

She paused, her eyes looking beyond Abattoir, staring into nothingness. Then she allowed herself a mirthless laugh, one with no humour to it whatsoever.

"It didn't work out. It made me realise some things about this business. The fans – they want heroes. So I'm going to make some. And how do you make a hero?"

And that was the second rhetorical question of the conversation, not that she was counting or anything.

"Pain. Suffering. The old fashioned way. Like you said – they have to be pushed past their limits."

Samiya said it with a cold, unpleasant grin curling her lips, her arms folded and her eyes now fully fixed back on Abattoir as she waited to see how the nak muay took that revelation.
_________________
Friction -
Alicia Wells
- Kickboxer, Mixed Martial Artist and Scissor Queen
Friction -
Samiya Kusanagi
- Submission Specialist, The 'Schoolgirl Assassin'
She felt, rather than saw, the momentary hesitation in Samiya.  Mm.  Go figure.  Abattoir's hopes crashed and burned immediately, and almost as immediately, she recognized how foolish they'd been.  No, she was on her own.  Possibly even the only one of her kind, which seemed monumentally unfair considering the weight of the responsibility she was carrying on her shoulders, but considering life wasn't about what was fair to her, unsurprising.

"Ah," she said, remaining expressionless as usual.  It was a well-controlled syllable.

The rest, though....well.  Worth thinking about.  Maybe a little over-sadistic in the phrasing - that little gleam in the other girl's eye was un-fucking-mistakable - but the core sentiment was a familiar one.  Crucible theory.  'Heroes' was, perhaps, not the exact term that Abattoir would've used (unless one meant heroes in the more 'classical mythology' sense, where it implied ability more than morality), and yet despite all these little differences here and there, she had the impression that their philosophies ran more parallel than either of them could have previously considered.

She glanced at the heavy bag, swaying neglected.  There were probably a few people waiting to use it, and she wasn't for the moment.  May as well be polite.

Abattoir took a slow breath, then nodded to her new acquaintance.  "C'mon over."

Snagging a pair of striking mitts, the nak muay meandered over by one of the open mats.  They were, thankfully, given a wide berth by the rest of the gym (relatable or not, Abattoir was still not somebody to casually approach), and it didn't take any work at all to find an available space, at which point she dropped the mitts off to one side and stretched again.  Her head rolled around on her shoulders with a wet crunch of vertebrae.

"So.  I think we're running kind of parallel here, thought-wise.  Not dead-on perfectly, but...close enough."  She dropped into a split, leaning forward on her hands, and arched her back, somehow seemingly managing to stress every muscle from the knees up at once.  "I guess the question is, what are you planning on doing with this?"

Although she came up from the stretch, Abattoir stayed down for the moment, opting to just raise her head to look at Samiya while she leaned alternately on each arm.

"You're not dumb.  That much is obvious; hell, you see more than a lot of people manage, judging from what you've said.  And concurrently, you wouldn't just come up and say that to me for no reason.  You have an endgoal you're working toward."

It was matter-of-fact.  Borderline monotone, even.

"So.  What're you after by telling me this?"

She had a feeling she knew the answer, but Abattoir was not in the habit of making assumptions.
Was that disappointment? Maybe?

Samiya was good at reading people. She was a people person. But the mask and the vast meaning which Abattoir had crammed into that one syllable – not even really a word – made her unwilling to try and unpick just what the nak muay was feeling at that particular moment.

There was a pause, neither woman apparently willing to break it, as red eyes went from her to the bag. And then they were going to… the mats.

Samiya followed silently, willing to take a bit of a guess at what was coming up. But before that, some more conversation. Which was fine by her.

Abattoir had done her the favour of listening; now she returned it, paying close attention to what the nak muay was saying to her in return as she too stretched out. Admittedly, not in quite as visually impressive a fashion as the other woman, instead drawing her arms across her chest one by one and bracing with the other to warm up her upper body. To begin with at least. A gymnast in her own right, Samiya was uncannily flexible but she also knew better than to try diving in to something like that without limbering up probably first.

Straining a muscle certainly wouldn't impress Abattoir.

And it was a fair analysis and a fairer question. Rather more direct than Samiya herself would have asked it but Abattoir… well. Someone who had chosen to call herself after a slaughterhouse was unlikely to be prone to beating around the bushes. But evolution was the key to survival and Samiya certainly had no intentions of missing this opportunity now she had it.

"I think we can help one another," The Schoolgirl Assassin answered honestly, "Pure and simple. If you don't mind the metaphor, we're both throwing people into the crucible in our own special ways."

She shrugged, interlocking her fingers and stretching her toned, solid arms out in front of her.

"Either they walk out purer or they don't walk out at all. They definitely burn along the way. And that, it seems to me, suits us both."

Samiya's eyes met Abattoir's over the mask.

"Better than hanging around with River Styx, at least." Beat "I got that from the interview too."

Another card placed on the table.
_________________
Friction -
Alicia Wells
- Kickboxer, Mixed Martial Artist and Scissor Queen
Friction -
Samiya Kusanagi
- Submission Specialist, The 'Schoolgirl Assassin'
At the end of the day, no matter how much talking was done, there was really only one way Abattoir ever understood somebody.

Nonetheless, she listened pensively as Samiya explained her endgame for this unusual conversation.  It was more or less what she'd expected when things had started turning in this direction, and the nak muay was just about to the point of starting to draw her own conclusions when the mention of Styx and WAR hit her like a bolt out of the blue.  Despite her control, one narrow eyebrow quirked upwards - a very slight tell when it came to Samiya's unexpected insight.

How had that gotten across?  Abattoir didn't talk to people if she could help it, and she sure as hell didn't confide in them.  There had been a little friction (pun unintended) with some of the recent WAR goings-on, but nothing enormously obvious.  And although she'd been a bit terse about it in public, the nak muay hadn't said anything openly seditious - no reason to make WAR's laundry list of enemies think now was the time to strike.  Somehow, though, the other girl seemed to have touched on the core of her issues.  Lucky guess, maybe?

....Then again, maybe not.

A little more shaken up than she should've been, Abattoir put her fists up and let out a controlled breath through the mask.  "I go pretty light," she advised, bouncing on her toes and starting to circle, "comparatively speaking.  Just so you know."

This was true.  Compared to what the average person might've expected, she had very little of the 'brutal Dutch kickboxer gym war' style in her.  Nak muay generally spar relatively lightly, since most of their mileage gets put on in smokers and competition, even at a young age.  Abattoir had been training since she was eleven or so, and the easygoing, dancelike style was basically engrained into her.  So, as she circled in and threw a couple experimental one-twos here, a jab there, even an inside leg kick or two, the blows were coming at something like half the force they would in an actual match.  Samiya would probably not have too much difficulty keeping up.

After about five minutes of warmup, she finally spoke.

"WAR and I have...methods that coincide,"  Abattoir said, her mask muffling the words slightly.  She bridged the gap with a high right straight, using it to get her the space she needed to clinch up, and grabbed Samiya's head in sort of a one-handed plum.  Mainly just an exploratory type thing, trying to see how much work it would be to maintain control with the (admittedly slight) size advantage she enjoyed.  "Our goals kinda diverge, but...sometimes accomplishing goals is less about getting exactly what you want and more about, ah...doing what you can with what you have."

It was a tacit admission - surprisingly diplomatic, and requiring a bit of unpacking, but there it was.

"Does that make sense?"

---
Permissions in this forum:
You
cannot
reply to topics in this forum