Who is online?
In total there are
60
users online :: 24 Registered, 2 Hidden and 34 Guests :: 2 Bots
321Shazam
,
anime_hentaifighter
,
BloodstalkerZ
,
CybeastGregarX
,
Deus001
,
DizzyKnight
,
dragonswill
,
Gator_Tooth
,
HighFly
,
Jaystar
,
JohnnyFlash
,
killcarrion
,
KillerV
,
Liesmith
,
LunarWolf
,
Person
,
Ragdoll_Jobbers
,
shanecawf
,
starvalentine
,
Submissive Girl
,
TheRacker
,
Winner3
,
wrestleryu
,
Zithpith
Most users ever online was
155
on Sun Oct 09, 2016 3:33 am
Champions & #1 contenders
Belated Apologies
Sun Mar 26, 2017 4:58 am by Clobber Jobber
So, I'm not super fond of doing non-match threads because it messes with my organization, but I feel I owe everyone an apology. I just kind of up and dissapeared for, what, a few months? With the exception of one wave of posts, I've been super quiet, and a lot of threads have been held back because of me. So, I'm sorry to everyone about that, and I'm going to at least get another wave in.
To explain myself a bit, I've had a few things going on that slowed me down. For the first couple months, …
[
Full reading
]
Comments: 0
Looking for debut matches/RP's/microphone exchanges/Gym sessions/What have you
Sun Mar 26, 2017 1:14 am by JohnnyFlash
Hey gang!
According to our wonderful administrator
Person
I am happy to report that both
Buzzy Armstrong
and
Johnny Flash
have been deemed acceptable. Woohoo!
Logically, the next step would be to get their proverbial balls rolling with their respective debuts. I am interested in any kind of
match
,
promo segment
,
gym meetings
,
backstage
elbow rubbings, or whatever else have you with either of the two boys. I could always just do an open promo but I am up for ideas and story building with …
[
Full reading
]
Comments: 2
i am sorry
Sat Mar 25, 2017 10:51 am by xalex
Hey guys
I won't talk much about it just wanted to put it out here
I need to step back from are dramatically because of stress in the uni and some problems of mine
I will keep working on the ppv matches I am in and maybe one or two more but to the rest I need to say sorry
Thanks for understanding
Comments: 4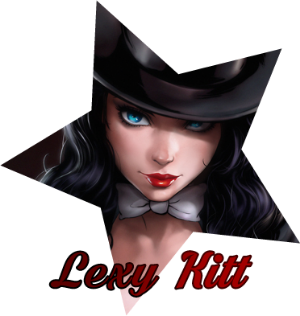 -VS-
Match Type:
Standard
Victory Conditions:
Pinfall, Submission, or KO
***
God, this whole setup was so damn weird.
Suzy Q was a boxer. She'd trained to be a boxer. She'd worked as a boxer. She'd even had some boxing matches. She wasn't that great of a boxer, sure, but she was young and improving and when she could actually get the time to listen to her instructor, she was halfway decent. She thought.
She wasn't just someone who hit some sparring bags in her free time, she was a legit boxer. So, as she sat in the guerilla position - or the guerilla position, or whatever they called it - and waited for her
wrestling
match to begin with, she couldn't help but try to think how she'd wound up competing with the AFW in the first place.
A quick glance at her wallet, lying on a table off to the side, reminded her: she needed the money. Her job wasn't paying enough for her apartment, so she had to find ways of bringing in some extra income. This was one of them.
She sighed, blowing a few hairs out of her face as she glanced up at the clock. Only a couple of minutes to go. Plenty of times to really ponder the fact that she was about to wrestle when she knew only a small handful of actual moves sink in. The AFW had been known to hire wrestlers who knew significantly less than that, so she was in good company, but still…
She blocked it out of her mind as the time expired and her theme song played, along with a signal from one of the stagehands to come out. She slipped out of the curtain wearing her boxing outfit minus the boxing gloves - white sports bra and bottom, taped fists, blue shoes. A good look, not that the crowd seemed to care. Most of them were either on their cellphones or more interested in their popcorn, assuming they weren't heading towards the bathrooms.
Whatever, she wasn't here to pick up a fan following. Her plan was simple: go to the ring, wait for her opponent to come out, punch said opponent a lot, pin her, collect money, go home. With that in mind, she slid on into the squared circle and headed over to her corner, doing a few light stretches while she waited for her foe to show up. Whoever that happened to be...



Posts

: 11326


Join date

: 2014-02-14


Age

: 30


Location

: Charlotte, North Carolina, WOOOO!



Much more important to Lexy Kitt than watching her opponent walk to the ring – especially once the brunette had glanced the TV and found her opponent's entrance very unstylish – was ensuring that her makeup was just right. She rubbed away at loose lines of red lipstick, and rolled out another layer of mascara, just to be sure she would dazzle in the arena's many lights. Once she was certain that everything with her face was as it should be, the ex-stripper kissed at herself in the mirror, tilted her top hat, and moved out into the hallway when the stagehands told her she had a minute.

Ahh, the sound of the crowd as she stood waiting for her moment – impatiently – stirred her yet again. At least all these boring opponents that the company had her face secured Lexy's place as the focus of everyone's attention – not that she was threatened by any of the women around here in that regard, anyway. What ones weren't stacked with a few too many muscles were homely, and those who weren't homely were built like young boys. Still others may have had the faces or the legs, but they lacked – as this "Suzee" or whoever did. She had at least looked mildly physically appealing on the monitors; Lexy would count her as a nice squeeze model, and nothing more.

Once her music hit and she received the signal, she popped out onto the stage, all white teeth and winks. Having taken entirely too much time during the week to watch her last entrance and improve upon it, she took even that extra shred of time to ensure that the crowd could see the tone of her leg as she ran a finger from calf to hip, and she found a camera that could take in her eyes and cleavage as she drew close to it. So focused on the added showmanship of her little cabaret dance that she hardly noticed that the crowd threw up fewer whistles, but more applause, until she slowly began to descend the ramp, taking the hands of every man and woman she could reach on her left who stretched for her. She wasn't sure she preferred the screams over the whistles, to be honest, but eh. Beggars could not be choosers.

She was rather disappointed to be the second entering the ring this time, but she made the most of it nonetheless, again swinging her long legs through the ropes all the more slowly than before. The whistles did finally come en masse once Lexy had flipped her hat away and began removing her jacket to expose her upper body. Ah, to note – make removing her jacket more of a show next time. The people liked that.

In her distraction at this noting, a wide grin on her face, she very nearly threw her jacket right at her opponent's face – as it was, it skirted past, landing in the first row of the crowd nearby. Lexy hardly noticed, only turning to regard "Suzee" once she had soaked in enough of the whistles.

Ah, yes, pretty face. Fair enough. Lexy just hoped it looked good reddened – for the pictures, of course. She smiled as unassumingly as possible at the woman whom she planned to have broken and, preferably, unconscious before the night was over.




Posts

: 306


Join date

: 2015-04-16




'Lexy Kitt'.

Suzy heard the name of her opponent as the announcer and referee talked, and she'd already formed a mental image of the sort of person who would have such a name. Some kind of sexpot, stripper time, implants all over, probably never had a real fight in her life. Hot to look at, sure, but in the ring? Suzy had little hope.

Then the music started and Suzy saw Lexy in person. Not what she'd been expecting. Not exactly.

She had a body that would've done any pole dancer proud, but she was considerably better dressed than you would expect from that crowd. In particular, the fishnets. Did strippers wear fishnets? Seemed kind of counterproductive.

Speaking of the crowd - they seemed to like her. A lot. From what Suzy understand, she was a fairly new face in Friction, but to hear the audience go, one might think she was an old fan favorite. She had style, Suzy would give her that. This whole routine, coming down to the ring, playing to the audience, slapping hands…

"Come on…" Suzy tapped her feet, folded her arms, muttered. "Get your ass down here. Shit."

Sexy Lexy took her sweet time with it, but she finally made her way into the ring, making out with one of the ropes as she did. Suzy just groaned and threw her hands up when the vixen looked her way with that sweet smile of hers.

And then the bitch threw a jacket at her. Wasting her time and throwing tacky apparel her way.

"Motherfucking…" Suzy whipped around, then turned back to Lexy with a fiery glare. "Welcome to ring! Took long enough to get here." She waved to her opponent and swung her arms about. "Sure you don't want to take a lap around the ring? Maybe dance on the announcer's table?No?"



Posts

: 11326


Join date

: 2014-02-14


Age

: 30


Location

: Charlotte, North Carolina, WOOOO!




Similar topics
---
Permissions in this forum:
You
cannot
reply to topics in this forum