Who is online?
In total there are
44
users online :: 16 Registered, 3 Hidden and 25 Guests :: 2 Bots
Clobber Jobber
,
d_ultsch
,
Daaharu
,
Dokkidokkimadoka
,
dremi
,
JohnnyFlash
,
k0hryuu
,
killcarrion
,
KillerV
,
LadyX
,
LARIATO
,
Lobo
,
RJD
,
shanecawf
,
TheEditor1023
,
veritech892
Most users ever online was
155
on Sun Oct 09, 2016 2:33 am
Champions & #1 contenders
Belated Apologies
Sun Mar 26, 2017 3:58 am by Clobber Jobber
So, I'm not super fond of doing non-match threads because it messes with my organization, but I feel I owe everyone an apology. I just kind of up and dissapeared for, what, a few months? With the exception of one wave of posts, I've been super quiet, and a lot of threads have been held back because of me. So, I'm sorry to everyone about that, and I'm going to at least get another wave in.
To explain myself a bit, I've had a few things going on that slowed me down. For the first couple months, …
[
Full reading
]
Comments: 1
i am sorry
Sat Mar 25, 2017 9:51 am by xalex
Hey guys
I won't talk much about it just wanted to put it out here
I need to step back from are dramatically because of stress in the uni and some problems of mine
I will keep working on the ppv matches I am in and maybe one or two more but to the rest I need to say sorry
Thanks for understanding
Comments: 5
Looking for debut matches/RP's/microphone exchanges/Gym sessions/What have you
Sun Mar 26, 2017 12:14 am by JohnnyFlash
Hey gang!
According to our wonderful administrator
Person
I am happy to report that both
Buzzy Armstrong
and
Johnny Flash
have been deemed acceptable. Woohoo!
Logically, the next step would be to get their proverbial balls rolling with their respective debuts. I am interested in any kind of
match
,
promo segment
,
gym meetings
,
backstage
elbow rubbings, or whatever else have you with either of the two boys. I could always just do an open promo but I am up for ideas and story building with …
[
Full reading
]
Comments: 2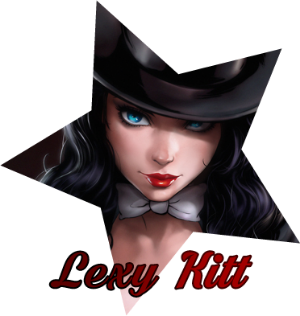 -VS-
Match Type:
Standard
Victory Conditions:
Pinfall, Submission, or KO
***
Despite Friction being one of the biggest, if not the
biggest
promotions in all of Japan, it still had all the limitations and conventions that came with such a production. Travel time. Costs. Expenses. That all lead to the occasional house show, an untelevised wrestling show, a good chance to build some funds without the cameras running.
It was a perfect time to test new talent, or for old talent to get a fresh start.
Blossom was the latter case. After her initial run in the AFW flopped, she'd been out of the ring in official capacity, but that didn't mean she was away from the company all the way. She had spent the last year or so as a trainer in the gym, working with new wrestlers, helping them get accustomed, keeping the place clean. A fun job, but she was starting to get the ring lust once more, hearing the call of the canvas.
Her opponent for tonight was the former case, though Blossom didn't know much on top of that. She didn't have a single match to her name. She'd done a little digging, but hadn't been able to find much on the net for 'Lexy Kitt', aside from some scattered stuff about a performer who shared the name. Blossom knew she was from the States, but beyond that she was an unknown quantity.
Not a bad thing, necessarily. The AFW didn't discriminate much, hired all sorts of shapes and sizes and experiences, so she'd just have to see how things handled when she go in the ring. Given her abysmal W/L/D record, she was in no position to judge anyone else's career.
Blossom came out to her music and mild applause, about what you'd expect for a wrestler most of the people in attendance barely remembered, who was mainly known as 'That Girl That Angel Beat Up Once'. She bounced along to the music regardless, just happy to have a little real competition for once, instead of the sparring matches she'd grown used to. She wouldn't be staying as a full-time wrestler, but it would be nice to scratch her itch and get the nerves out of her system.
Eager to begin, she rolled into the ring and started adjusting her singlet and gloves as she made her way over to her corner, humming along with her own theme as it faded.



Posts

: 11347


Join date

: 2014-02-14


Age

: 30


Location

: Charlotte, North Carolina, WOOOO!




Short, tall, thin, voluptuous – Lexy did not care in particular the size or shape of her opponent, as long as she made for an attractive-squeeze toy and someone who would make Lexy look all the better when she won the match.

But this girl in the ring – this was a joke, right? AFW had sent her another munchkin to fight as a joke.

It had hardly looked good on camera when Lexy had mangled that little girl in her first week of action; Lexy was so large, and that girl so small, that they almost looked ridiculous next to each other on TV. And one of the journalists had the audacity to call her a bully for the win; Lexy had been very methodical and friendly in her response, having told the man that he was a fucking idiot and would be next if he kept spreading such slander about her in the sweetest of terms. She wasn't booking her opponents, after all, and it wasn't her fault that she was built like a goddess and other women simply were not as physically gifted. Nonetheless, it had irked her – Suzy had been a much more attractively shaped opponent for Lexy's crushing.

And now they sent this "Blossom" out to be Lexy's newest little, tiny, miniscule, itty bitty victim. Lexy should have known when she heard the name "Blossom," her opponent would not be much.

Alas. What was she to do. And she had a show to give, so it wouldn't do to be annoyed. Maybe she would just be sweeter this match – ensure no one could slander her good name.

Her music poured over the arena speakers, her own voice now accompanying the music since she had finally had the chance to record it, and she stepped out before the crowd yet again, their adoration helping her forget her troubles. After providing the same generous show of her hips, chest, and eyes for the camera as she danced and teased, she descended the ramp, finding even a few more hands to grasp than before… but, a few people looked… pained? Abnormally pained. A few even winced. Lexy could not imagine what they were upset about, but it bothered her… more than she cared to admit. She would have to assume it was something that had happened in the last match. Some poor bitch must have gotten bloodied, or something. Lexy knew she would be upset if anyone ever bled on her. Eww.

She gave a rather disgruntled glance at Blossom once she was in the ring – God, she was tiny – but focused her attention on the newest addition to her entrance, ensuring that the whole thing (which was already nearly three minutes long) dragged on even longer as she hopped up onto a turnbuckle and ever-more-slowly pulled away her jacket, before casting it to a squealing – man? – in the front row. Lexy bent over, squeezing her cleavage together, before she finally returned to the mat below.

Oh, right. Be sweet. She turned those "sweet" eyes onto Blossom, internally fuming at anyone who dared call her a bully. It did not… help that, as she approached her opponent, she noticed that she came up very neatly to the level of Lexy's chest. Damn it.

Nonetheless, she extended a hand to her opponent. "A good match, hmm?", she cooed.




Posts

: 306


Join date

: 2015-04-16



"Oh?" Blossom leaned forward as her opponent made her way down to the ring to - if her ears were hearing correctly - Joss Stone. "Hello, there."

Blossom had a deep appreciation for the female form, and a particularly fine one was making its way down to the ring at the moment. Lexy Kitt was a beauty from head to toe, and her body showed that off. Full hips. Fulsome chest. Legs that seemed to go on and on and on. And it was all topped by a sensuous cabaret outfit that did an amazing job of showing it off. Blossom had been to a couple cabaret shows back in the States, and having a little taste of that here was much appreciated.

Kind of an odd choice for a wrestling outfit, but Blossom had seen much less practical attire. Much, much less. And to be fair, Lexy certainly had a lot more to show off than she did, so she could hardly be faulted for putting it on display.

Blossom came bouncing out of her corner as Lexy made her way into the ring and the referee got into position. She hopped from toe to toe, brimming with energy that had been pent up for far too long.

She stopped when she saw the handshake, though - not that she didn't welcome it. Quite the opposite. Just not that common in the AFW, was all.

Her confused face was quickly replaced with a beaming one, as she shot her hand out and returned the gesture. "A good fight!" She gave an emphatic nod to her toe. "Love your outfit, by the way. Go fishnets."



Posts

: 11347


Join date

: 2014-02-14


Age

: 30


Location

: Charlotte, North Carolina, WOOOO!




Similar topics
---
Permissions in this forum:
You
cannot
reply to topics in this forum