Champions & #1 contenders
Miss Fortune
Thu Feb 23, 2017 8:30 pm by starvalentine
She's baaaccckkk!
"Ladies and Gentlemen, introducing the Queen of New York, The Sicilian Assassin...... MISS FORTUNE! Madison Oppenheim!!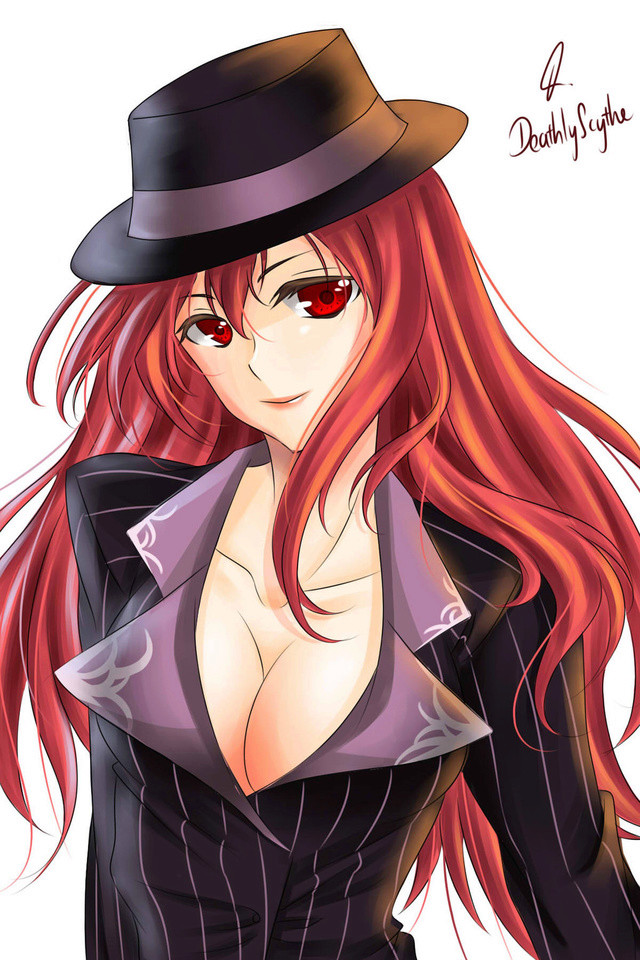 Comments: 0
Found my HHH
Wed Feb 22, 2017 10:40 pm by starvalentine
Comments: 3
Something I've Noticed
Tue Feb 21, 2017 10:06 am by scorn53
I'm not sure if anyone else has noticed, but every few weeks the same user joins the site, creates a few profiles and matches, then promptly leaves. I've only noticed because they follow a very similar profile template (and call it weird, but the use of black font), albeit they've now edited their latest one because they cannot delete it.
Upwards-
http://www.afwrpg.com/t14743-auriel-jessamine
Scarf-
http://www.afwrpg.com/t15951-maxine-rolanda
Their most recent name was 1 12 12 or something …
[
Full reading
]
Comments: 9
Page 5 of 5 •

1, 2, 3, 4, 5
Cecilia wasn't exactly meaning much with her words, just thinking out loud. Though there was a lot about Diane that did remind the Swede of Sabre...she wasn't sure about it and she didn't really have any proof, though she couldn't deny that Diane and Sabre were similar in many ways.

The Swede kept up the painful boston crab, looking to bend Diane back into an O shape...though before she could do so, the white haired beauty found the strength to turn them over towards the side, breaking the powerful submission hold. Cecilia blinked out a bit in surprise as she'd let go of Diane's legs and scoot away from the woman a bit.
Diane knew the extent to Cecilia's strength. She knew it very well, only being able to catch her off guard to really gain the advantage. She was able to roll onto her side, forcing Cecilia off of her back.

The white harried woman groans a bit and outs a Han to her back. "Jeez...You're as strong as always..." She says to the Swede as she watches her somewhat comically move away.
Cecilia would start to push herself up towards her feet again, eyes narrowing as she looked on at Diane, she would shrug her shoulders a bit and then look ponderously at the white haired beauty.

" Why are you talking as if we've been in countless fights ? You and I have only fought once." Cecilia pointed out as she would place her hands on her hips. Diane was becoming more and more suspicious to the Swede as time went on.
"Yeah yeah! I-I know!" Diane fire a back. "You dont think I've watched some of your m-matches before? I see how strong you are..." She pushes herself up to her feet and glares at Cecilia.

The white haired woman was screwing up her cover. And Cecilia wasnt dumb. She would figure it out eventually if Diane wasn't more careful. "Shut up..." Diamond says with a bit of a red tint to her face, realizing she just admitted to watching Cecilia's matches. It was more to study Cecilia, but it was too late to explain that now.
Cecilia would let out a light laugh as she heard that Diane had watched her matches, she would chuckle a bit to herself after her laugh passed and run a hand through her blond hair. " Haha, I'm flattered. Though I guess it isn't strange to watch the best if you are trying to get better." Cecilia teased Diane as she would step back a bit and place her hands on her hips.

" Now, my frustration has mostly passed I guess so thanks. Though, if you want to keep going I'm game for schooling you a bit more, hun." Cecilia joked around as she would step up a bit closer to Diane again, waiting to her if Diane would want to keep going or if she would want to call it quits for now.
Diane rolls her eyes. "You aren't the best. Good but not the best." She stands up and shakes her head.. "I'm fine. Some uh...Good practice. I dint need to overdo it or overexert myself." Diane would look Cecilia up and down. She just couldn't help but wonder if she knew or if she even had an inkling.

No...Diane tried her best to keep that separate. Both of those lives. And to deter any thoughts...She offered a handshake to Cecilia.
Cecilia had a theory...not any actual knowledge but she was starting to wonder...When she heard what Diane let out the Swede couldn't help but scoff at the comment. " If I'm not the best then who is ?" Cecilia said as she placed a hand on her hip.

She would shortly raise her hand up and grab a hold of Diane's hand and give the white haired woman a firm handshake.
"Well, anyone who has beaten you is by proxy better than you, is that not correct? " Diane said with a slightly snarky tone, knowing that she has beat Cecilia before. Though it wasn't as the woman before the Swedish beauty.

Diane shakes her head after letting the handshake go and chuckled. "And there are a fair amount of people who have taken down the mighty blonde."
Cecilia would tilt her head a bit and then throw on a frown upon her face. She was about ready to pound Diane in front of her for her comment but she felt she didn't have to. " Oh ? There is no one that has beaten me that I haven't beaten right back! Trust me." Cecilia pointed out as she would place her hands on her hips. 

" But...sure, I'm game. I guess I know what to do next then. Thanks for the insight Diane." Cecilia let out as she would nod her head. " I'm gonna have to snap that knuckle-headed bitch Sabre in half." Cecilia let out as she would narrow her eyes at Diane and then turn on her heel and start to head out of the practice ring.
Diane crosses her arms and looks away. "Yeah...You've proven that a few times..." She looks back to Cecilia as she thanks Diane for her...Her insight? Pertaining to what? She faces Cecilia as she spoke about going after Sabre once again before promptly turning around and heading out of the ring.

"Im sure she'll be waiting for you...And ready." Diane grumbles to herself as she watches Cecilia leave the gym.
Page 5 of 5 •

1, 2, 3, 4, 5
---
Permissions in this forum:
You
cannot
reply to topics in this forum