Champions & #1 contenders
Miss Fortune
Thu Feb 23, 2017 8:30 pm by starvalentine
She's baaaccckkk!
"Ladies and Gentlemen, introducing the Queen of New York, The Sicilian Assassin...... MISS FORTUNE! Madison Oppenheim!!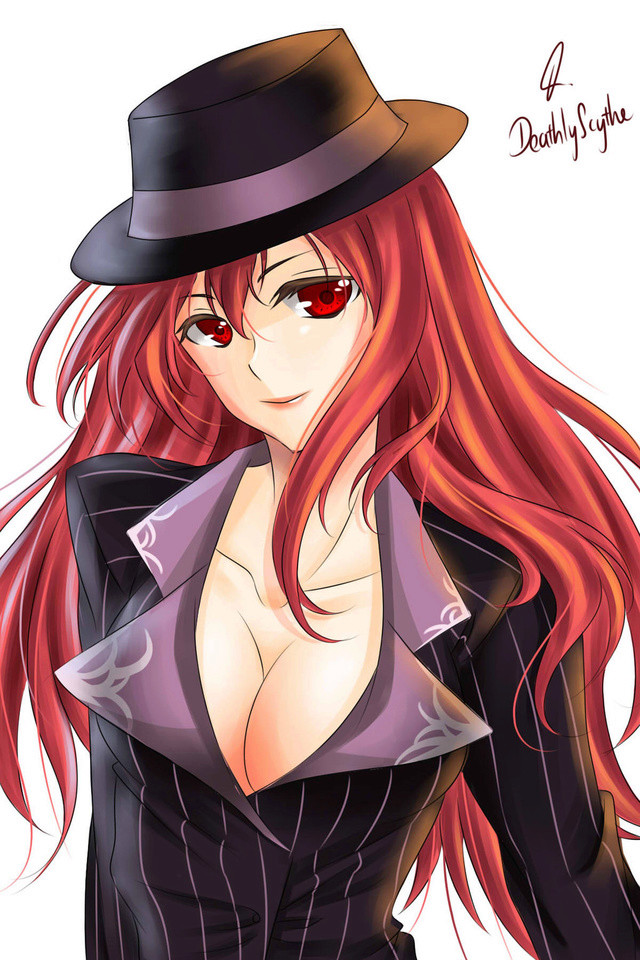 Comments: 0
Found my HHH
Wed Feb 22, 2017 10:40 pm by starvalentine
Comments: 3
Something I've Noticed
Tue Feb 21, 2017 10:06 am by scorn53
I'm not sure if anyone else has noticed, but every few weeks the same user joins the site, creates a few profiles and matches, then promptly leaves. I've only noticed because they follow a very similar profile template (and call it weird, but the use of black font), albeit they've now edited their latest one because they cannot delete it.
Upwards-
http://www.afwrpg.com/t14743-auriel-jessamine
Scarf-
http://www.afwrpg.com/t15951-maxine-rolanda
Their most recent name was 1 12 12 or something …
[
Full reading
]
Comments: 9
Page 2 of 9 •

1, 2, 3, 4, 5, 6, 7, 8, 9

Growling and huffing a little, Anampo got her space from Sandy. She stood up completely before putting her hands up to stance and walking forward to the center of the ring. Her opponent wanted to try and grapple with her, but Anampo wasnt having it.


The rabbit ducks lower down before trying to throw a hard punch into Sandy's stomach, just as was done to her.
Anampo seemed ready to begin getting some offense in. Her movements were quick and decisive. She'd duck in and approach Sandy quickly, aiming to strike her in the tummy with a forceful punch! The blow connected and forced Sandy back slightly, but Miss White only smiled without looking up at Anampo, in response. "Yeah, this'll be a fun one." She said ominously as a closer observation revealed that Sandy had grabbed hold of Anampo's wrist after she had struck!

Sandy definitely felt that punch, but she didn't care. Anampo came to her and that's exactly what she had wanted. Keeping a tight grasp on her wrist, Sandy would aim to pull the bunny in forcefully and hit her with a stiff clothesline to try to force her down to the mat!
Anampo landed a pretty solid punch on her opponent. And it seemed to do well damage. Until she saw that smirk. Anampi tried to pull her hand away, but it was stuck there. Because Sandy had it gripped tight!

The rabbit was pulled in, and her chest was set ablaze with pain. Her eyes widden as she was knocked on her back by Sandy's arm
Sandy rubbed her belly after flooring Anampo. She took note that Anampo punched a bit harder than she anticipated. "Perhaps had been training?" She thought. But there was no time to figure that out now. Sandy had floored Anampo and wanted to follow up quickly before her opponent could collect herself. With her strength and knowledge of the move, Sandy would grab hold of Anampo's legs and quickly turn her over and sit down to place her into a vicious Boston Crab submission to give her a healthy lead if she could do some damage to the bunny's lower back!
Being knocked down two times so early in the match was not a good thing at all. Anampi was slower to get up a second time, which proved to be deadly as Sandy grabbed her long, software legs and turned Anampo over.

A boston crab. Very effective and admittedly, not one of her best move to endure. She looked over her shoulder to see the soles of her bare feet tucked under Sandy's arms. Trying to straighten her legs out, Anampo could only gives out a pained cry.
Sandy would find herself able to keep Anampo down and begin to work her over in a Boston Crab submission! She leaned back, making sure to place her weight and her rear on Anampo's upper back and neck, and she pulled Anampo's legs as far back as she could manage. To Sandy, this wasn't just about debilitating Anampo and giving herself an advantage, this was about asserting dominance. She would smile smugly and laugh while keeping the Crab locked in, making sure to look at all the fans that booed at her while she was doing it. She paid special attention to Ryan at ringside, whom she made eye contact with for several seconds before winking at him while trying to contort Anampo's spine.

Sandy knew this wouldn't last for all that long because they were near the ropes after having spent time near the corner, but if the damage could be done sooner rather than later, Sandy sought to capitalize on that.
Ryan wasn't paying attention to Sandy winking at him, as far as he was concerned the woman was nothing more than an obstacle. Instead the young man was leaning forward looking intently at what was going on, this certainly wasn't looking good. Anampo had gotten in very little offence thus far in the fight, the stuff that she managed to do certainly wasn't enough to make up for what the enemy was doing. Still though Mr Knight knew one thing, Anampo had heart. Her career and their future was on the line.

Mr Knight would look at Ms Yatgra, he doubted she'd look at him in her current state. He'd speak to her in a very calm tone with "Focus Anampo! Remember what I said about submissions!" Ryan was of course talking about what he himself did when he was on the taking end of the hold. If the ropes were nearby don't panic and get to them quickly, better to do so rather than waste more time and effort. And with how things were going right now Anampo was going to need as much of her strength as she could if she were to battle back into this.
_________________
Check out my wrestlers
here
, but PM me for match requests.
Solaire of the AFW.



Posts

: 5590


Join date

: 2013-04-18


Age

: 22


Location

: In a secret place in Edinburgh.



Anampo knew one thing was for sure. She was the favorite of the crowd...Though she could hear a few people cheering on for Sandy to break the rabbit in half. If this were the start of her career, without any of her prior training, Anampo would have succumb to the submission.

But this was not. And she did have prior training. Anampo tries to stretch her arm out, using the other to push her body towards the ropes. Barely curling her fingers around the ropes, she shouted for the ref to break the hold. "Rope, Rope, Rope!"
Sandy and the ref both observed her opponent grab hold of the ropes. Anampo was capable of willing herself to do that much, which spurred the hopes of the crowd and got another reaction from them. But Sandy wasn't quite done. She kept that submission locked in tight. The referee told her to stop and she completely ignored her until the ref began to count. Sandy released Anampo from the Boston Crab when the ref made it to a count of 3. She got up and strutted about the ring for a moment before turning her attention back to her opponent.

If Anampo had not yet made it to her feet, Sandy would seek to grab her her and pull her up and towards the center of the ring to attempt a Northern Light Suplex, which would guarantee an attempt at a pin!
Anampo grabbed that rope. She one she did. But the move was not let up on. Her back still had to deal with the move Sandy had her locked in. "Mmgh!" The red started to count, but ut seemed slow to Anampo though it was a normal count out.

The rabbit's legs dropped to the ground and she pulled herself to the ropes she barely had. "N-Not nice..." She mumbled. The rabbit was able to pull herself up enough before Sandy came back! Out of instinct, Anampo shot both of her legs out, her feet gunning to hit to opponent.
Page 2 of 9 •

1, 2, 3, 4, 5, 6, 7, 8, 9


Similar topics
---
Permissions in this forum:
You
cannot
reply to topics in this forum