Champions & #1 contenders
Taking a Few Days Off
Sun Sep 17, 2017 3:46 pm by RadiantKarna332
Well, I'm kind of burned out these days, so I'll be taking a break from RPing for a while. Maybe a few days? Sorry for the inconvenience, guys.

Comments: 16
Fright Fight Sign Up
Mon Sep 04, 2017 5:07 am by LunarWolf
It's that time again.
Fright Fight, the Halloween PPV.
Sign ups start now. As usual you may sign up here or by pm. Either just show your interest. If you have a match already decided all the better, if not we'll see if we can get you a match set up with someone that is interested.
Let's make this year a great one! A true night of Trick and Treat!
Comments: 17
Queen of the Mountain Match
Sat Sep 16, 2017 7:58 pm by LtLukas
So my homegirl,
Eka
, just recently got hooked up with a new costume, and she wants to show it off. I was thinking she could be in a match where you try to push or pull your opponent (or opponents!) off of some sort of structure. We can talk about how it goes and spots in private messages.
Comments: 10
Name: Avenger Knight Ingrid (Real Name: Melissa Harridan)
Age: 24
Eyes: Gold
Hair: Pink
Height: 5'8''
Weight: 145
Nationality: English
Entrance Music: "Cutie Honey" by Koda Kumi
http://www.youtube.com/watch?v=-oisOAQJTWk
Favored Moves: Punches, Kicks, Submissions, Sexual Moves
Signature moves: The Confessor: With an opponent on their front Ingrid will pull their legs back as if in a Boston Crab facing her opponent's head. But will lock the person's legs under her armpits while reaching down to grab and pull the opponent's head into a Camel Clutch at the same time! She will then lift the person off the mat and rock them back and forth if necessary.
The Repenter: Ingrid will get behind a downed opponent and pull them into a sitting Full Nelson, she will also wrap her legs around their waist and brutally squeeze. Or she will use her legs to slowly spread her opponent's legs painfully wide open.
The Crucible: Hentai. Ingrid will put her opponent into a crucifix hold, but will also bring up one of their legs to trap it and spread her opponent open, she will then reach down to stroke her opponent's neither regions. Example:
http://illiweb.com/fa/pbucket.gif
Entrance Music:
Personality: A little arrogant and haughty to go with her persona, and likes to be in command of a match. Despite using submission moves and enjoying the screams of her opponents, she is not cruel and will not make her opponents suffer more than they need too. Can be civil and curious, but is more so when she is not on the job.
Past: Melissa grew up in a middle class home in London to loving parents, she was not as rich as other girls but she was happy and that's all that mattered. Melissa always had an interest in wrestling and would take classes and watch matches when ever she could. Something else she enjoyed as a girl was translated Japanese Magic Girl shows and Girl Knight shows. As she grew older Melissa began to buy more hentai oriented Heroine adventures and found that she enjoyed them even more!
As she grew older Melissa excelled in her studies and joined a major business in London, she quickly rose to a high position in the firm and it looked like she might make it all the way to the top. However she felt unfulfilled, and life became a tedious cycle for her. However Melissa never grew out of her love of Japanese Heroines, and had amassed a sizeable collection of DVD's both regular and hentai. One day when Melissa had little to do except watch tv, she caught a match on AFW. Melissa found it very interesting and the naughtier matches really got her interested even more. But it wasn't until she saw a match involving Princess Nocturnal that finally inspired Melissa this show a shot, as a Knight Heroine! Melissa decided on using an alias so that her job wouldn't be in jeopardy and decided to name her self after the Heroin Ingrid whom she had an uncanny resemblance to.
Attire: Wears a custom heroine knight outfit most of the time, but also wears a specialty business suit for other "engagements" she prefers to fight without shoes. In her costume Ingrid's stockings have holes for her heel and toes, and she just wears stockings with her business outfit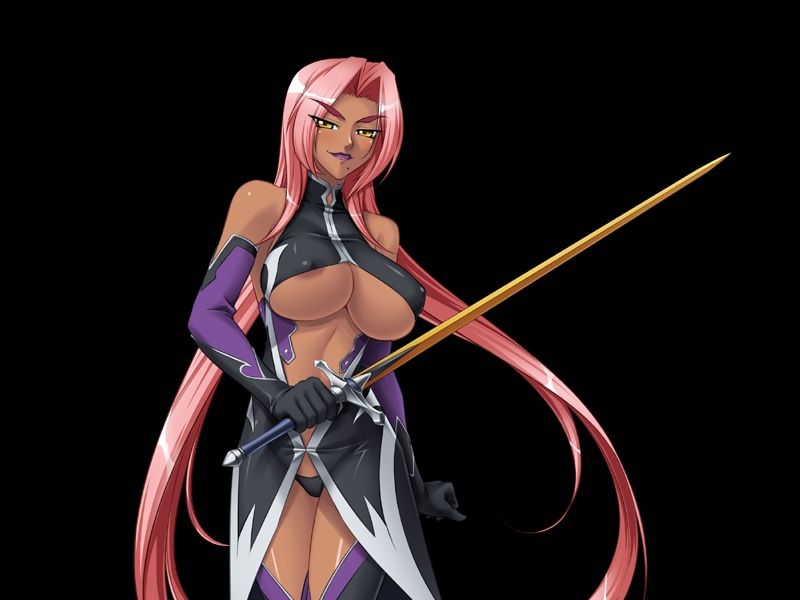 With Cloak
Custom Business Outfit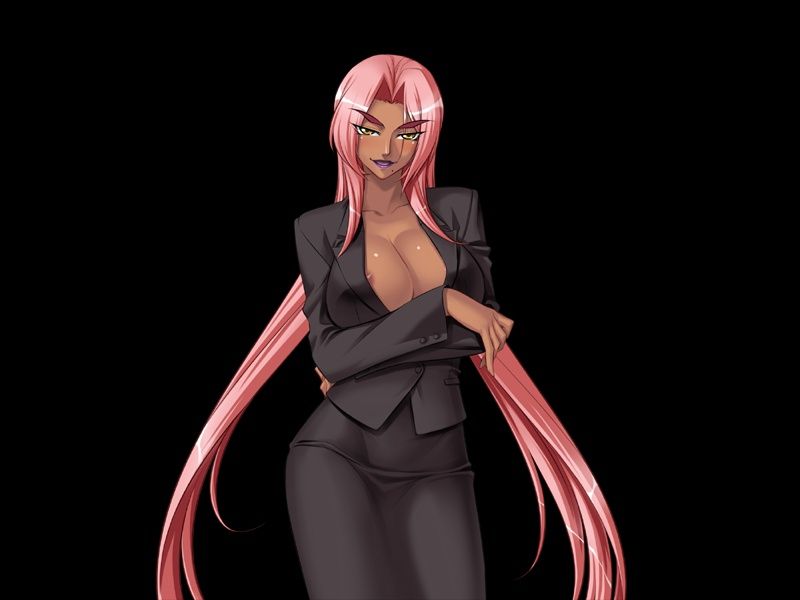 Posts

: 263


Join date

: 2008-04-27




Similar topics
---
Permissions in this forum:
You
cannot
reply to topics in this forum