Champions & #1 contenders
Seeking new matches
Wed Oct 18, 2017 6:14 am by GrandAkumaShogun
I've been absent from here for a good while so I want to get back into the swing of things. If you have any interest in taking on either Takeichi Mori or Takeshi Kawai get in touch.
Comments: 2
My apologies for the small hiatus
Wed Oct 18, 2017 5:20 pm by Vcom7418
Apologies to all who have threads with me, but my midterms hit me hard. Thought I could balance stuff out while I revised...buuuut I failed. I will be back to posting either tomorrow or on Friday.
Good day, everyone

Comments: 0
Will be offline next 2 weeks
Tue Oct 17, 2017 7:51 pm by peek6
Hi all. I've been enjoying all the great threads I've been having on here with many of you. I need to take a short break and go dark for the next 2 weeks or so. Apologies in advance for leaving threads hanging. See you in November!
Comments: 2
Page 1 of 7 • 1, 2, 3, 4, 5, 6, 7

Standard match.

Victory by Pin, submission or KO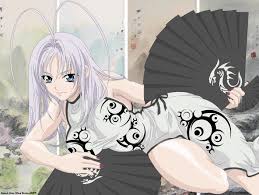 Mayumi stretched her arms as she did some last minute preparations. This was the woman's first match up. She hoped to put on a good show. There was a three year contract, so three years to enjoy this period. Mayumi finished her warm ups before she took a deep breath. Strolling down the walkway. The crowd was cheering her on but it was clear that there were many who held their thoughts and feelings.
They wanted to see what she was capable off first before they supported her or not. She didn't blame them. Instead she would prove herself tonight. Once she made her way into the ring, she awaited her opponent.
What was it about debut matches and her. This had to be like the fourth or fifth debut match she had been a part of. Granted she could be exaggerating but the fact remains she had been a few wreslters first into singles competition was getting noticable. Still it wouldn't stop her from doing her all time best to make the most out of this match and see where it went.

Making her way to the ring as her music played, doing a few dance and flips to impress the crowd as she made her way down to the ring. Waving at the fans as she entered she raised her hand before looking at her opponent. "Hello newbie, your in for quite an interesting debut match with me." She said as she extended her hand.
Mayumi would accept the handshake. "Isn't all debut matches an interesting one?" She would greet with a simple question. "That said, I do look forward to this match." There was no lies in those words.

When the bell rang, Yuki would try and offer a standard challenge of strength, hoping to push against Chelsea. However it was merely a plow as she would try and hit her knees with a low kick. Mayumi knows that in terms of raw techniques, she was below others, so fighting in a different way was more effective for her.
Chelsea shrugged, she had seen enough debut matches to know that was not true. Some ended up being very uneventful and usual. But she kept that to herself as the bell rang. The redhead took her hand and tried to push against Mayumi in the test of strength the new girl started, pushing forward to put her down and get the early advantage.

Suddenly the girl struck her knee with kick, knocking it from under her. "Woogh!" She yelped as she was knocked off balance and fell into a kneeling position with her hands still holding onto Mayumi's
"I apologize for that." Mayumi was sincere but she didnt stop that from letting her have fun. Quickly she let out another low kick at her knees once more, hoping to drop her onto the mat. If that worked, she'll try and elbow drop either her arms or legs to inflict damage and stop her techniques.
Chelsea didnt have time to know or care if Mayumi was sincere with her apology as she get dropped with a second kick, sending her to the floor on her back. Unable to belife she had let someone get the drop on her so fast she tried to stand up only for the girl to drop on her elbow first.

"Hhrugh!" She coughed as she chest was struck by the blow. Hurt but not outright stunned Chelsea brought her leg up and tried to kick at the girl for some quick payback.
As Chelsea kicked her stomach, she grunted while backing away. She resumed the attack quickly by trying to run forward and grab onto her leg.
If she could that, she would stomp on her crotch. A dirty move but still effective.
Although she was anle to knock the girl off of her it was only a temporary realese, soon as she started to get up Mayumi was grabbing her leg and keeping her down with it before suddenly driving her foot into her crotch.

"Uaaigh!" She screamed as her hands went to her crotch and she kicked her legs about in pain. This girl could apologize all she wanted she wasnt gaining many points with her if she kept this up.
Mayumi winced. Though it was effective, she didn't feel too good about it. However this was a match, and she would aim to win. As Chelsea was in pain, she would try and grab onto her hair and pull her up. If she was capable of doing that, she would then try and irish whip her to the turnbuckle. So as to set her up for some more punishment.

Though she was a bit disturbed by the prospect that Chelsea would be pissed afterwards, it was a thought she pushed away.
Chelsea was hurt, and pissed off which for the rookie in question was a combo she didnt want to deal with right now, if she wanted to fight dirty Chelsea could do that just as easily and with less worry on her conscious after all she started it. 

As she felt her hair being pulled and she was bing lifted up Chelsea oneyed until she got to her knees and then she struck. Sending her up she low blowed the girl to get her to let go.
Page 1 of 7 • 1, 2, 3, 4, 5, 6, 7


Similar topics
---
Permissions in this forum:
You
cannot
reply to topics in this forum