Who is online?
In total there are
24
users online :: 4 Registered, 0 Hidden and 20 Guests :: 2 Bots
Cicilia
,
Harrier
,
Nelv
,
Underdog21
Most users ever online was
390
on Tue Jan 02, 2018 2:02 pm
Champions & #1 contenders
Serious apologies to everyone....
Mon Mar 19, 2018 1:59 am by Cy_Man
To those who I RP with, I just want to say that I am terribly sorry for all my delays that I constantly do. I just have been SO unbelievably busy as of late that I hardly have any free time to be able to attempt to make posts to our threads. I really needed to get his off my chest badly, and it makes me feel like a complete piece of shit for doing this all the time. If you don't want to RP with me, I completely understand, there should be no reason or excuse for me to have to keep you waiting …
[
Full reading
]
Comments: 2
Explanations and Apologies
Sun Mar 18, 2018 10:02 pm by acuya
Okay, so.
As some of you may have noticed, the Entropy Title Match from last year's Summer Splash has come to an abrupt conclusion.
The reason for this is because my match with Lies was taking too long, and with the next Summer Splash coming up, the Entropy Belt needed to be put in play for this year.
I won't get into the specifics of WHY that happened, suffice to say it ultimately comes down to my fault, I think. For those who haven't been here long, back in the day, I had a problem with …
[
Full reading
]
Comments: 1
A match for Takeichi
Mon Mar 12, 2018 7:31 am by GrandAkumaShogun
Since both Imai and Takeshi are currently involved in matches I was wondering if anyone is interested in taking on my first wrestler I made for here, Takeichi Mori. His profile says he's a jobber but I intend to change that and hoping a match can help with that. Anyone interested please get in touch with me on here in a pm.
Comments: 1

------------------------------------------------
GENERAL CHARACTER STATISTICS
------------------------------------------------
Character Name:
Kimberly Foster
Alias:
The Comet
Gender:
Female
Age:
21
B-Day:
11 January
Bloodtype:
A+
Nationality:
American, New York
Current Residence:
Japan
Alignment:
Tweener
Entrance Music:
Insomia - Kamelot
------------------------------------------------
PHYSICAL CHARACTERISTICS
------------------------------------------------
Height:
5'8"
Weight:
128
Bra Size:
38C
Hair:
Blonde
Eyes:
Violet
Strengths: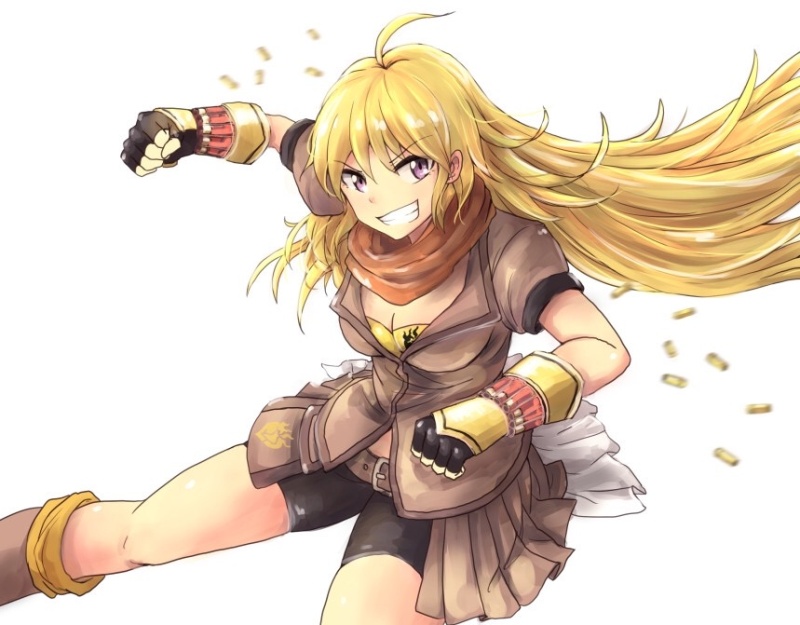 Standard Outfit (gloves come off)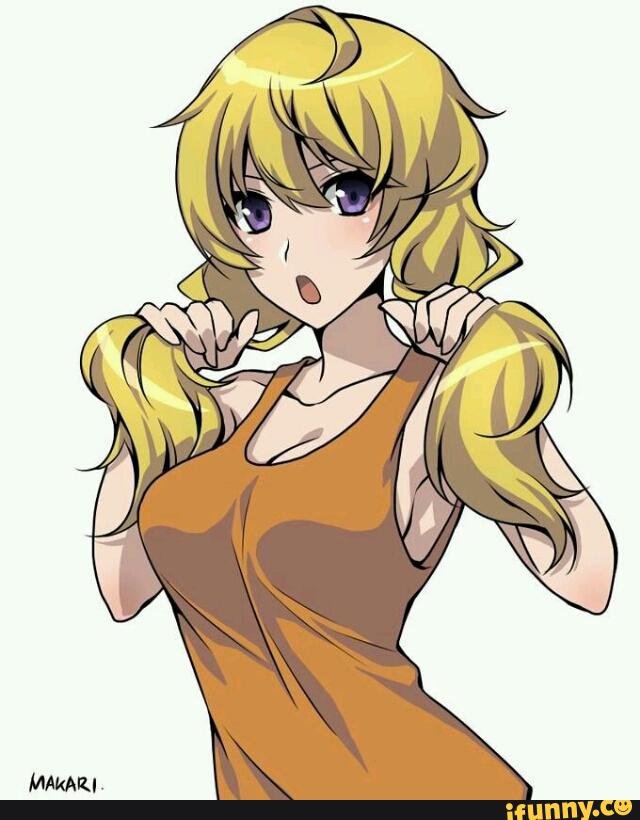 A bit more casual.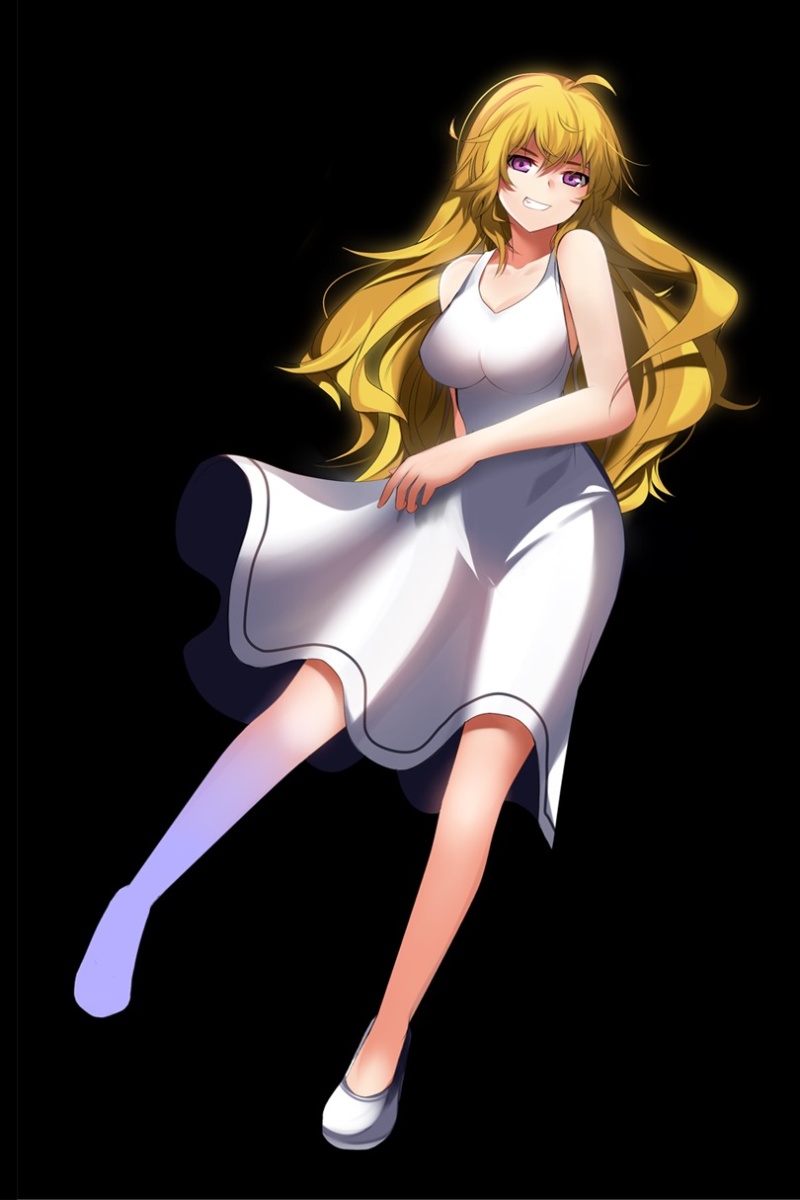 It's time for a date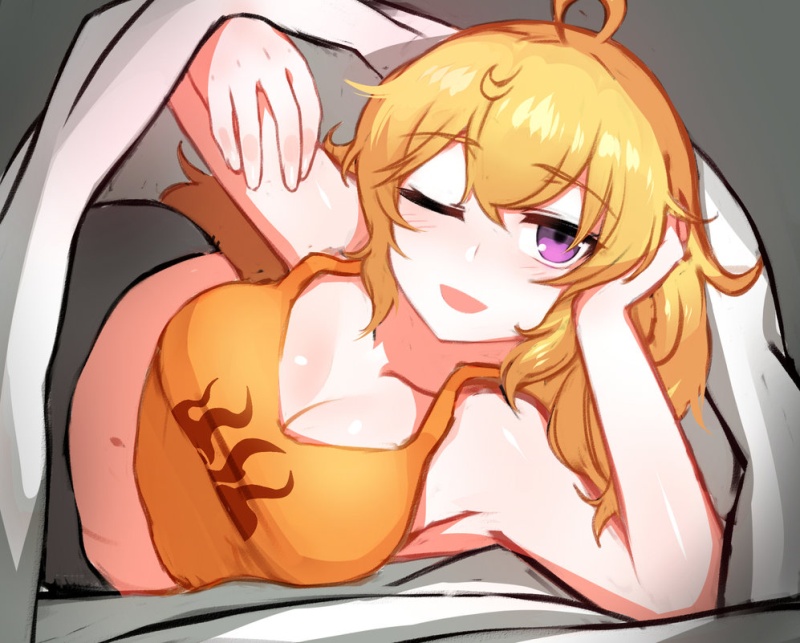 "Well? I can't cuddle with myself."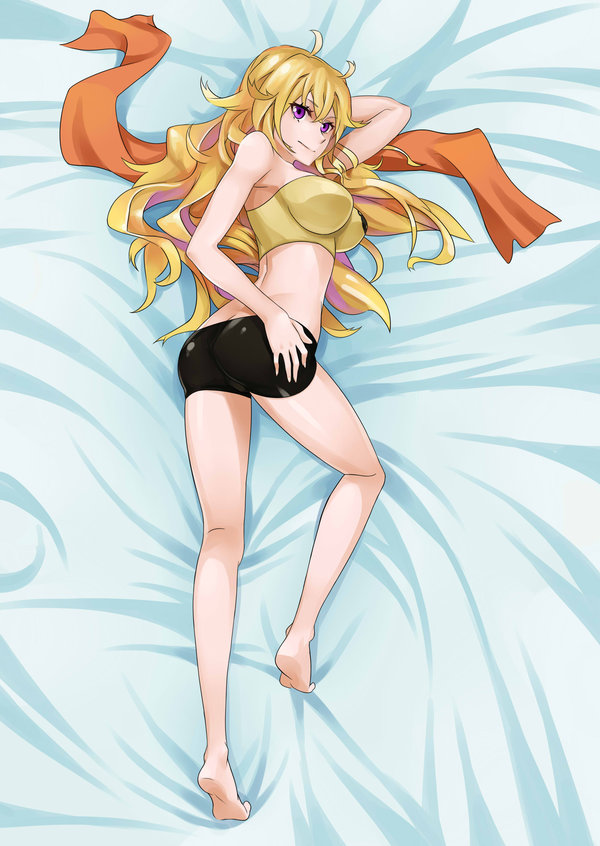 A bit more... Naughty.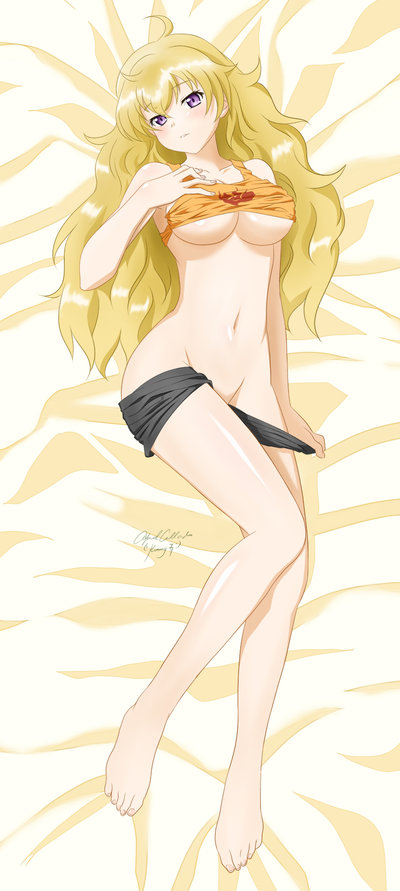 "Are these pictures really necessary? I know there are hentai matches, but still..."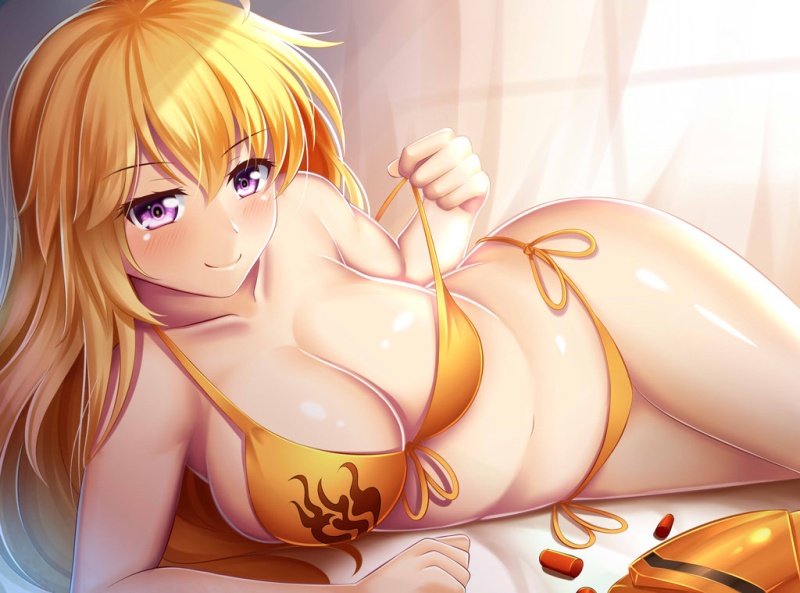 "I do look pretty hot in this picture, don't I?"
------------------------------------------------
MENTAL CHARACTERISTICS
------------------------------------------------
Allies:
-
Enemies:
-
Current Goal/Purpose:
To knock down the best of them, and take their place at the top.
Hobbies:
-Partying
-Jogging
-Web Surfing
-Gaming
-Street Fighting
Likes:
-Pizza
-Nature
-Fantasy Novels
-Baths
Dislikes:
-Unflatering Underwear
-"Squeakers"
-The Star Wars prequels… Ugh…
General Personality:
Kim is good to her friends and loved ones, but vicious to those she needs to be. She never backs down from a challenge, ever. She'd rather lose than back down.
------------------------------------------------
COMBAT STYLE
------------------------------------------------
Striking:
****
Kim is a self taught fighter, often partaking in street fights.  After 5 years of experience, she's very proud of her strength.
Grappling:
*
Kim is not a trained fighter. Her knowledge in grappling only goes as far as what she's observed, and you don't see much of that in street fighting.
Speed:
****
 Kim is spry and spunky, and can very very light on her toes.
Defense:
***
Kim has developed some decent reflexes, but obviously not as decent as someone who's undergone proper training.
Endurance:
***
When it comes to taking a punch, no problem. Grappling, however, might be a different story. She won't quit easily, but she'd rather be punched in the nose.
Endurance (Hentai):
***
Kim is no stranger to a tussle in the sack, but she's only had a few sexual partners in her life. Someone with more experience could take advantage of her, but she's stubborn. They'll have to fight to get her to submit.
Finishing Moves:
-Supergirl Punch: Kim will gain as much momentum as she can, bouncing off the ropes or even jumping from the top rope before sending a vicious straight punch to her opponents jaw.
Hentai Finisher:
- None
------------------------------------------------
HISTORIC BACKGROUND
------------------------------------------------
Kim was born to a single teenage mother in Adirondack area of New York. Her mother, too young and not well off enough to take care of her, left her to a catholic orphanage, where she spent her first 18 years of life. As she grew up, she took an interest in the few fantasy novels she was able to get her hands on, such as The Lord of the Rings books, and the 5th Harry Potter book, which obviously didn't make much sense to her. Here, she was the bane of the mother's existence. She constantly snuck out, and made her way to the nearby Albany, where she stumbled upon a street fighting group in an abandoned parking garage.
For the first year, she just watched, observing the men and woman who fought until they were unable to continue. It wasn't until her 16th birthday that the group allowed her to take part in her first fight. Though she was paired against one of the smaller women, she still lost quickly, suffering a broken nose and a face full of bruises. Upon returning to the orphanage that night, she was punished, receiving a few more bruises on her behind at the hands of a yard stick.
Kim didn't let that deter her. Once her nose was healed enough, she was right back at it.and after a string of losses, she finally managed to snag herself a victory after about a year. And, with her win, she was rewarded with 200 bucks. Kim saw this as an opportunity.
After two years of sneaking out and fighting, the orphanage sent her in her way on her 18th birthday. In those two years, Kim had accumulated close to 50 grand in winnings. She used this money to get herself a nice apartment Saratoga. She would have gotten a place in Albany itself, but she knew how rough it was for a girl like her to live alone in the city, so she commuted by bus on a daily bases.
It didn't take long for Kim to gain a liking for gaming and the like. To the naked eye, she seemed like your average teenage girl. She loved gaming, books, junk food, and nice, long baths. But she continued her favorite pass time. Street Fighting.
She had gotten so good at her craft that she never had trouble paying her rent. One or two wins, and she had it covered. Anything after that was just extra money. Money she tended to save if there wasn't something she needed or wanted. By the time she was 21, she had a savings account with well over 350k
One night, after heading to the bus home after another successful win, Kim was approached by a man who immediately identified himself as a scout for the AFW. She had heard of the it before, but never really concerned herself with watching too much of it. At first, she denied the offer, but when he tempted her with the prospect of fighting some of the best talent from around the world, her interest was aroused. Kim thought about her street fighting, and realized that she was winning far more than losing. The challenge was gone. And she missed it. After a bit of thought, she agreed to his proposition, and the following week, she was on a plane, heading toward the beautiful Kyoto, and her future in the AFW.
------------------------------------------------
WIN/LOSS RECORD:
------------------------------------------------
Win:0
Loss: 0
Draw: 0
------------------------------------------------
RECORD:
------------------------------------------------
-
------------------------------------------------
STORY SO FAR
------------------------------------------------
RED = Match
GREEN = Non-Match Story
-



Posts

: 1876


Join date

: 2012-08-29


Age

: 27


Location

: Gone





Similar topics
---
Permissions in this forum:
You
cannot
reply to topics in this forum