Champions & #1 contenders
Seeking new matches
Wed Oct 18, 2017 6:14 am by GrandAkumaShogun
I've been absent from here for a good while so I want to get back into the swing of things. If you have any interest in taking on either Takeichi Mori or Takeshi Kawai get in touch.
Comments: 2
My apologies for the small hiatus
Wed Oct 18, 2017 5:20 pm by Vcom7418
Apologies to all who have threads with me, but my midterms hit me hard. Thought I could balance stuff out while I revised...buuuut I failed. I will be back to posting either tomorrow or on Friday.
Good day, everyone

Comments: 0
Will be offline next 2 weeks
Tue Oct 17, 2017 7:51 pm by peek6
Hi all. I've been enjoying all the great threads I've been having on here with many of you. I need to take a short break and go dark for the next 2 weeks or so. Apologies in advance for leaving threads hanging. See you in November!
Comments: 2
Page 1 of 8 • 1, 2, 3, 4, 5, 6, 7, 8

Announcer: "
The following contest is a Hentai Endurance Match!! The only way to win, is fuck your opponent until they lose consciousness. The winner of this match will be allowed to do what she sees fit to the loser. Now introducing first, making her way to the ring Lili Rochefort!!!!

Lili came down to the ring in her new lingerie. She was ready to face off against her debuting opponent in a type of match that she was familiar with. Lili would do a series of flips down the AFW ramp, getting a nice pop from the crowd before entering the ring. Once in the ring Lili would give a few poses for the cameras, and then she would wait in her corner for her opponent to arrive. "I hope this rookkie wasn't planning on winning in her debut." Lili sad to herself as she waited for her opponent to make her entrance.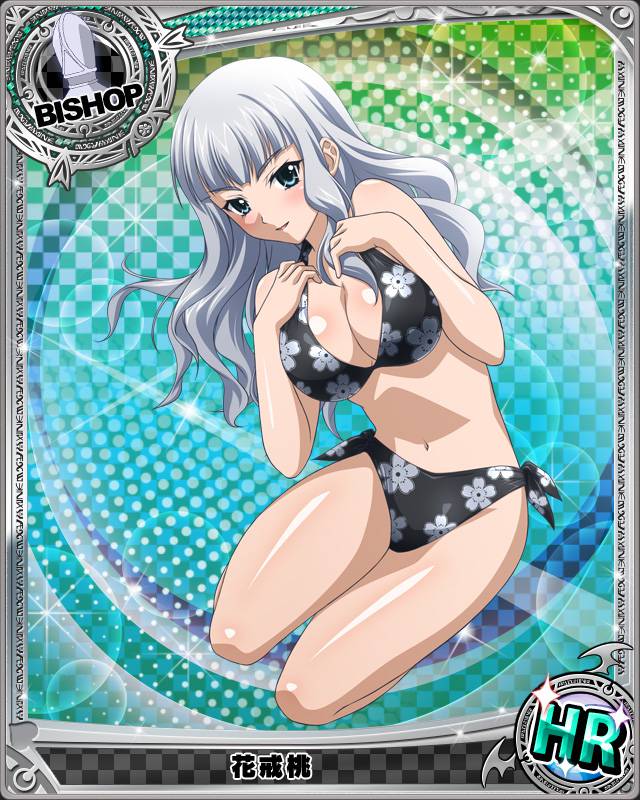 For Floria, she had to admit she was a little jealous. The girl had some skills, but she didn't think she could do such an acrobatic walk down to the ring. She'll have to try and impress the crowd by giving them an impressive match up.
Slapping herself once to psyche herself up, she without hesitation made her way into the ring, dressed in a revealing attire. "Hey there, Lili right? I'm new here, but don't think I'll make this easy for you."
Lili smiled as she heard her opponent talk to her. "Correct and you are?" Lili asked before hearing her statement. "A victory is more satisfying if you earn it anyway." Lili said before she extended her hand out in a show of sportsmanship. "Good luck and may the best woman win." Lili said as she waited for her opponent's response as the AFW crowd started to clap in excitement, they were ready to see these women battle for domination.
"Floria, and you are right. May the better woman win." She said. The bell then rang, signalling the start of the match. Floria start of by trying to reach for Lili's arm. If she could, she would pull her in for a head butt. A bit unusual, but nothing wrong with it.
Once the bell rang the match was underway and Floria wasted little time as she would move in quickly. She pulled Lili into a headbutt, jarring Lili's skull with pain. "AHH!!" Lili yelled in pain, before she back pedaled into the ropes behind her. Lili would then look at her opponent and say. "How dare you?!" Lili said before she threw a kick aimed for Floria's stomach in retaliation.
Floria would try to grab onto her arm again, but Lili was ready this time. As she was about to do so, Lili threw a kick at her stomach. "Uffh..." She grunted as she doubled over. "What? It's a fight." She reminded her. Not knowing why she was so angry about it. It wasn't like what she was doing was illegal or looked down upon.

Getting back in position, she readied herself once more.
Lili's kick connected and caused Floria to back up. Lili got into a ready stance and told her rookie opponent. "I don't like getting hit in the face, you brute." Lili said as a warning before she would rush past Floria to the ropes behind her. Lili would rebound off those ropes for momentum, and then she'd try to hit Floria with a Low Dropkick to the rookie's knees. If this worked Lili would run back to the ropes to rebound off them for a Shining Wizard to Floria's skull for some damage.
Floria would try and ready herself for Lili's attack, however she miscalculated the target. Instead of something like her body, Lili dropkicked her knees, causing her to fall facefirst onto the mat. As she pulled herself to her knees, she would suddenly get hit with a shining wizard to her face.

"Gah!!" She cried out as she was hit. Immediately she rolled away to get some distance. "It's a fight, isn't it rude to hold back?" She couldn't help but ask.
And that wasn't even reminding Lili that she was being hypocritical.
Lili had a rich upbringing, and she didn't like injuries. She was well aware of this, every time she took a match however that wasn't going change that she didn't want to get hit in the face. However, it does make for a sweet spot in the match whenever she gets nailed in face just to hear the crowd's reaction to her rage or disbelief of the shot. Sure this made Lili weird, but out of every member of the AFW roster there are are even weirder women than her. Lili found great satisfaction in hitting her opponent's with her high impact, yet flashy offense, so her Shining Wizard Floria put a smile on her face. Lili would attempt to follow up with a Double Foot Stomp to Floria's stomach for some extra damage. "Don't worry I wouldn't hold back." Lili responded to her downed opponent before attempting her move.
Floria was a bit dizzy after getting nailed with a shining wizard. Though shd recovered, it was too late. She saw Lili executing a double stomp onto her stomach.

"Urgh!!" She cried out as all the breath was forced out of her.The girl however decided to wait for Lili's next move forst before deciding what to do.
Page 1 of 8 • 1, 2, 3, 4, 5, 6, 7, 8


Similar topics
---
Permissions in this forum:
You
cannot
reply to topics in this forum