Champions & #1 contenders
Thinking about making my return
Thu Feb 22, 2018 11:46 pm by KillerV
After it feels like a long long time, do feel like coming back but gonna keep it minimum on how many rosters Im using, currently three right now? But I am strictly doing male (me) vs female and maybe female (me) vs male, intergender matches that is.
So if theres anyone is interested, please let me know through PM, thanks.
Though I would like to use my King in matches >.>
Comments: 1
Offline for next week or two
Tue Feb 13, 2018 11:17 pm by peek6
Comments: 1
Gauging Interest For A Couple Matches
Thu Feb 22, 2018 7:07 pm by HighFly
Hey everyone! I was just throwing this out there to see who would be interested in doing matches with either Suzumi or Peggy! Look them over and if ya have any ideas please PM me!
Comments: 0
Page 1 of 6 • 1, 2, 3, 4, 5, 6


Hardcore Tag Team Match
Victory Conditions: Both competitors on either side must be KO'd or verbally submit
Rules: No Disqualifications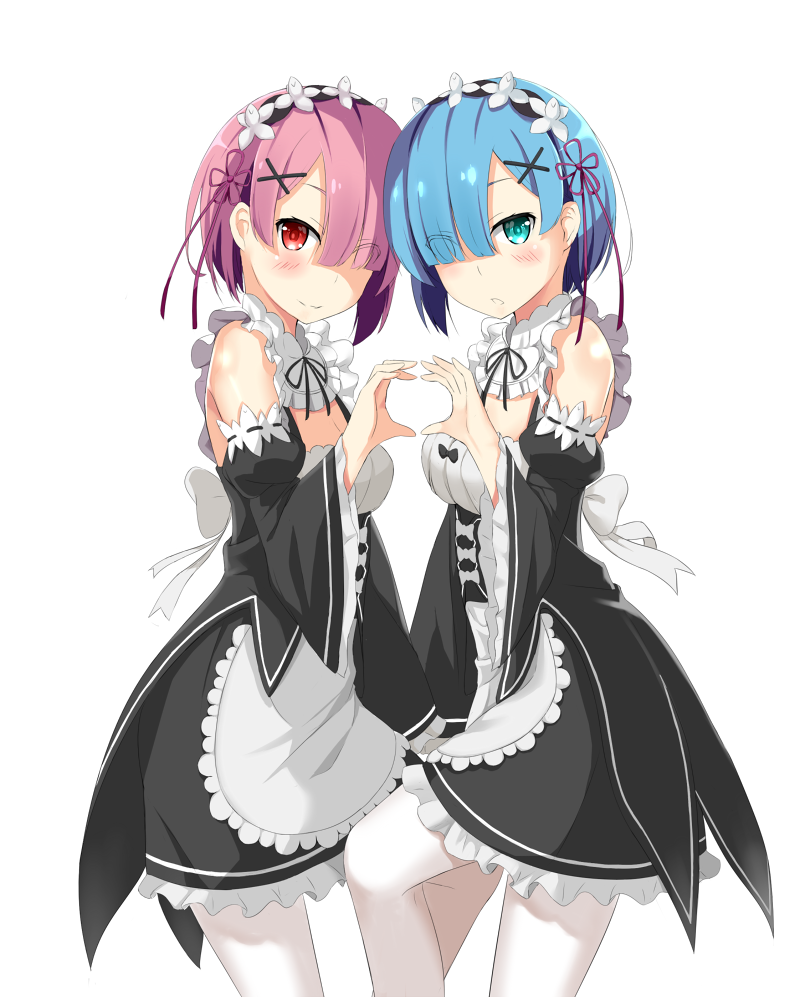 Backstage, a pair young maids waited backstage, nearly identical to one another except for their eye and hair color, deliberately dyed to differentiate them. "Camille, are you ready for this?" the pink-haired one asked, her voice moving at an unusual cadence.
"Why do we have to do this, Diabella? We are maids, not
lottatores
" the other, blue haired and eyed one asked. "Surely our skills are suited for many professions."
"You know the answer to that,
sorella
," her sister replied with a sigh, "even in death, we must respect the Don's wishes. We will find a new master... or mistress, I believe, but for now, some money will keep us fed." For a moment, she frowned at her sister's dejected expression before cupping her chin and bringing their eyes to level with one another. "Even if the girls here are tough, they are no
mafiosas
. We will have no trouble."
Camille responded only with a giggle before the slow waltz of their theme heralded their entrance, both girls pacing down the ramp hand in hand. They calmly climbed into the ring, addressing no one but each other, before each girl slowly undid the laces and ties on each others uniform, letting piece after piece of clothing drop to the floor until only their much skimpier ring attire remained.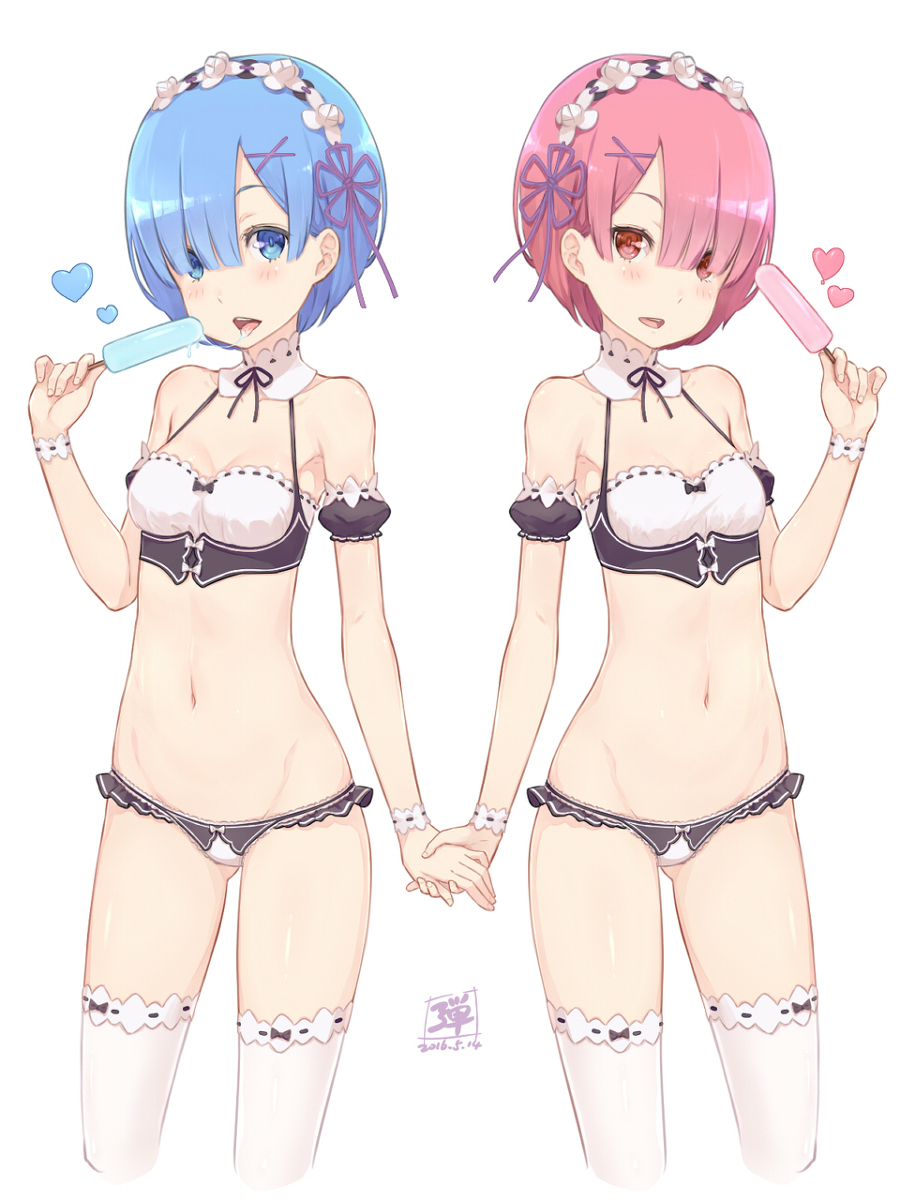 With a smile, Camille neatly folded the discarded cloth and climbed out of the ring, setting them in a pile by the steel steps before pulling herself up to the ropes, awaiting the start of the match.
Last edited by Clobber Jobber on Fri Jun 10, 2016 9:07 am; edited 1 time in total
After the two scantily clad Italians had made their way into the ring, it was time for their competitors to enter. A loud "GOOOOOOOOOOOL" sound effect was played as the De La Fuente sisters seemingly burst from backstage, clad in their Boca-themed attire, complete with soccer cleats. Those alone made it clear that they weren't messing around. They looked at each other, and smiled.
"The time is finally here, Karmina." Isabel, the busty, shorter one said. "I cannot wait." replied Karmina, before they started their walk down to the ring, singing along with Dale Dale Boca, their fast-paced entrance. Once they reached the ring, Isabel opted to be the first one in. "Kill those perras for me, sister!" shouted Karmina, as Isabel stared down her opponent. "Hello." she said. "I am looking forward to fighting you. You seem... underdressed." she remarked, smirking a little. "Going for a style-over-substance kind of look, aren't we?" she taunted. "I have a feeling you'll regret that."
Meanwhile, Karmina approached Camille outside of the ring. She clearly had a friendlier disposition than the shorter sister, but she was still a little pushy. "Hey,
corto.
I did not mean it when I called you perra. I think that you are probably not perras. I'm right in thinking that, that is my hope." she said, her English kind of broken.
Last edited by JimmyRussler on Thu Jun 09, 2016 9:40 pm; edited 1 time in total
Unfettered by her opponent's taunting Diabella tilted her hips with a smirk. "I think you will find we have plenty of both," she giggled coyly. "You, on the other hand... are you sure you're in the right place? I think you may have the wrong arena." Her teasing smile turned to a frown as she continued, "You are going to be ready for this, calcitore? I am allowed to hurt you, so no crying when that happens, okay?" she cooed, unable to keep a straight face any longer. Moving towards the center of the ring, Diabella raised both hands in preparation, ready for the bell to ring.

Camille, on the other hand, was a lot more... confused. Weren't they supposed to be enemies here? Was this to lure her into letting her guard down? Or... was perra not something bad? She did need to brush up on her Spanish. "Oh, well, uh... g-grazie? I am hoping you are not a, um, perra either. You should be getting back to your side of the ring, though, alright? You will have to be up next when my sister is done with yours." She wasn't exactly aware of the fact that this sounded like a threat, but she also wasn't sure how to treat this sudden friendliness.
Isabel scoffed. "At least I don't look like I belong in a brothel." she said. "Puta." She put her fists up. "You have a big mouth for a girl who's even shorter than me. I'll look forward to shutting it up." she hissed, waiting for the bell to ring.

Meanwhile, Karmina narrowed her eyes at Camille. "When she is done with Isabel?" she asked incredulously. "I think you have it the wrong way around, corto." she said, putting a bit more emphasis on corto this time. "Isabel is not going to yield to anybody. Especially not two pequeña girls."
"Perhaps you should," Diabella giggled in retort. "I know girls who have earned quite a bit of money with a body much worse than yours." As the bell rang she rushed in, wrapping her hands around one of Isabel's arms and moving her hips into... into...

Well. Getting her waist pressed into her opponent's was quite a bit harder with this massive rack in the way. How was she even supposed to do this? She turned back towards her opponent, putting a hand on each shoulder this time as she looked for a different approach.

Meanwhile, Camille was feeling a bit nervous as well. Though she wasn't here to play nice, she hadn't meant to insult her surprisingly polite opponent, she was just stating things as they were. "I am not wrong, though. We are both... we have some background with this. I think your sister will be in trouble." Lowering her gaze, she felt she had to do something to ease the tension, "but I am glad you think we are not... er, perras. Grazi, again."


Isabel growled. She hated when people called out her breasts. "Fuck off, wh— huh?!" she was cut off as her Italian opponent rushed at her, grabbing her arm, and... trying to do something. Hmph. It seems that her huge rack could be an advantage, after all.

As her opponent shifted her tactics, Isabel saw her chance, and grabbed Diabella's shoulders in turn. "You've made your first mistake." she said, before reeling back her head and sending a hard headbutt at the Italian. "Headbutts are my specialty."

Meanwhile, Karmina was laughing from ringside. "She cannot even get past sister's bust!" she said, acting as if it was the funniest thing she'd seen in a while. "Tú think that she even stands a tiny chance?" she asked of Camille, acting as if she hadn't heard anything the Italian had said. "Eh, sorry. What was that you said?"
As Isabel's head collided with Diabella's, the strawberry-haired maid saw stars. "Ugh..." she groaned, her head rolling around on her shoulders, until the stars cleared and the ringing died down. "Sì," she responded after shaking out her head, "you do seem pretty thick-headed."

As confident as Diabella seemed to be, though, Camille was not taking things as well. Watching her sister fail at a throw, only to take a headbutt in return... something had to be wrong. "Sorella!" she pleaded, "Stop playing around! I want to go home!" Given the excitement inside the ring, she wasn't really paying Karmina any mind.
"Ha ha ha. I've never heard that one before. It's almost as original as making fun of my breasts." Isabel said. "Now, I think it's time to take advantage of the big, exposed belly of yours." she said, taking a hand off of Diabella's shoulder to send a hard punch into her stomach!

"Ooooh!" shouted Karmina in regards to the headbutt. "Good one, sister! Fuck her up!" she shouted, saying the last sentence in Spanish, as not to frighten Camille too much. Speaking of Camille... "What did you say? You want to go... home?" Karmina raised an eyebrow quizzically. "You are strange girl."
"Big?" Diabella protested, slightly masking her indignant with debonair calm. "Even you can see this belly is as flat as a bo-LUGH!" she choked, as the Argentinean's fist sunk deep into her soft, unprotected tummy. For her size, Isabel really packed a punch! Diabella's eyes went wide as the pain lingered, hunching over with her hands still on her opponent's shoulders.

And while the violence against her sister had Camille agitated, being called strange to her face did not help with her agitation. "I am not strange, I am a maid, and I am here to do my job," she responded calmly before pausing in thought. "This match will not just involve our sisters, no? Sooner or later Diabella will also have to fight you as well, si?" she asked with a genuinely questioning tone.
"You were saying?" Isabel asked, sending another punch into the stomach and following it up with a knee to the crotch. "Get off of me." she spat, although her rather evil smile remained. It was clear she was enjoying beating on the Italian girl.

"You are maid, yes, but— Oooh, good one sister!" she shouted, in regards to the punch. "But you are also luchador. You two are here to wrestle." she said, taking a little break to cheer for her sister. Once she had done that, she turned to the smaller girl. "Sí, is tag team match. We will both fight at some point. And you will both have to lose~" she teased.
Page 1 of 6 • 1, 2, 3, 4, 5, 6



Similar topics
---
Permissions in this forum:
You
cannot
reply to topics in this forum