Who is online?
In total there are
26
users online :: 3 Registered, 1 Hidden and 22 Guests :: 2 Bots
Cicilia
,
LunarWolf
,
Saintezis
Most users ever online was
390
on Tue Jan 02, 2018 2:02 pm
Champions & #1 contenders
Group project deadline/presentation season
Tue Dec 04, 2018 7:21 am by Jaystar
Hey!
Just to update everyone I'm having threads with - right now I'm having a crazy couple of weeks with uni group project deadlines and presentations, so I have little capability to RP right now. Things should begin to improve by the end of the week though, so I'm expecting to be posting again by then!
Comments: 4
Matches Wanted!!!
Thu Nov 22, 2018 11:32 am by RadiantKarna332
So, it's been a while. I've been picking up my pace here in AFW, and now, I'm looking for matches. Here are some of the girls that need their own share of matches:
Chigusa Yuuki
Remi Tachibana
Yukari "Ao-Oni" Tooru
Vamp Suzumori
Tomoko Iida
You can check out my roster page to see other characters that I haven't mentioned here. If interested, feel free to PM me or DM me via discord. My name over there is KarnaKarna
#1166
. Thank you in
[
Full reading
]
Comments: 3
I have a pirate. Who wants to fight her?
Tue Dec 11, 2018 7:54 am by Alexandra
Comments: 0
Page 1 of 10 • 1, 2, 3, 4, 5, 6, 7, 8, 9, 10


Preceded by:
SS 16 Handicap Smother Match: Natalia the Dream Vs. The Adorable Cuties
Followed by:
SS 16 Thunder Round: Akiha Kosha Vs. Gabbie Desjardin Vs. Gwendolyn DuPont Bettencourt Vs. Belinda Northman
As the lights raised the ring announcer stood in the middle of the ring with a smile on her face. "Ladies and gentleman, prepare for the Summer Splash Random Select Tag Battle!" She motioned to the AFWTron. "We've hooked up our patented technology to the AFWTron. Inside the database is every active wrestler on the Friction roster! When I give the signal, everyone cheer GO! Faces will begin appearing rapidly and when I give the signal again, everyone cheer STOP! Then, whoever appears on screen will be the first wrestler to come down. After that, we will repeat the process for her tag partner and then twice more for their opponents! Sooooooo, Alaska, AFW, the WORLD! Are you ready!?"
"YES!"
"Ooooook! In Three! Two! One!"
"GOOOOOOO!"
Like a slot machine, all the faces of the girls on the roster began to appear and after a few excruciatingly teasing moments, the ring announcer with a wry smile held up her hand. "Oooooook! Three! Two! One!"
"STOOOOOOPPPP!"
The screen of spinning girl's faces slowed until it stopped:
"Ohoho! Our first competitor is Kyoko Akan! Please, come on down!"
Match Type: Standard Tag
Winning Condition: Pinfall, Submission or Knockout.
Kyoko at the time looked utterly bewildred that her face appeared on the screen for about 4 seconds before she realized what it meant. Her llok of ahock slowly turned into a smile as she had just secured a spot on her first AFW PPV, granted it was in a tag match and with a teammate she didnt even know yet but still! Immediatly she moved for the entrance her music already playing when she arrived as came out to the ramp, a big smile on her face.

Not missing a beat she did her usual cocky strut down to the ring, actually taking the time to wave the fans as well, her entire body brimming with excitement. She entered the ring and grabbed a mic. "Wow..I can honestly say I didnt expect this. But youll be damn sure that I wil take this opportunity and run with it. And as for my partner, well your in luck cause your teaming with me at my absolute best, because Im holding nothing back in pursuit of the win here tonight!" She declared before putting the mic down and gettin in her corner, awaiting her partner for this match.



Posts

: 5533


Join date

: 2016-02-04


Age

: 22



"Alright@" The ref girl chirped and clapped at Kyoko's words. "Are you ready to see who your partner will be!/" She then looked at he crowd. "Are YOU ready!? Let's count it down!"
"Three! Two! One!"
"GOOOOOOO!"
The AFWtron began to spin once more and once again, the ring announcer let it linger just long enough before she started the count. "Oooooook! Three! Two! One!"
"STOOOOOOPPPP!"
The screen of spinning girl's faces slowed until it stopped:
"Aaaand her partner is Georgia Flynn! Please, come on down!"
"YES!"

Georgia, sitting backstage in one of the locker rooms, holding all of Frictions roster throughout the building, had come to Alaska with the hope that maybe, just maybe, she'd be selected to compete in a special tag match on the PPV.

Her hopes hadn't been very high. After all, she had only had the one match so far, and a loss at that. Still, she had flown out to Alaska, and the random chance paid off in her favor.

Her theme began playing as Georgia, in her purple top and tights and boots, ran from the locker room onto the stage, waving the crowd to a general cheer, though most of them probably didn't really know who she was, aside from her match with Abattoir, something she hoped to change by the end of the night.

Slipping under the ropes into the ring, Georgia quickly stood onto the ropes, raising her arms for the crowd before dropping down and moving next to her partner, Kyoko, high five-ing the girl and introducing herself as she awaited their opponents.



Posts

: 7608


Join date

: 2008-04-29


Age

: 28



"Aaaaand there you have the first team! Who's ready to meet their opponents?! Alright, on my count, let's spin the wheel again!!"
"Three! Two! One!"
"GOOOOOOO!"
The AFWtron began to spin once more and once again, the ring announcer let it linger just long enough before she started the count. "Oooooook! Three! Two! One!"
"STOOOOOOPPPP!"
The screen of spinning girl's faces slowed until it stopped:
"The first wrestler from the second team is Lia Harrison! Please, come on down!"
Lia was backstage with everyone else, everyone chatting it up, wile they waited for team 2 to be revealed. Oh, that person looks kinda famili-"Hah? Me?!" That certainly came as a surprise. Well of course, it's random! she reminded herself, quickly heading out.

In her usual white outfit that was just a few shades away from being skin-toned, she headed out to the largest crowd she'd seen. Some might recognize her, probably cuz of those silly matches with Da Xia, but most wouldn't. Lia'd have to do her best and then some to leave her name in their minds!

Lia waved at the crowds, before letting herself into the other corner. Facing the opponents, "Good luck, you two!" Lia greeted her strong-looking opponents, as she waited for her partner tonight.
_________________
Friction Roster:
(K for Kawaii)
+ Two & B
https://webchat.esper.net/?channels=%23afw <- I set this up because I'm insane.



Posts

: 3461


Join date

: 2013-08-10


Age

: 68



"Oooook! Isn't she cute!? Let's see who she'll be matched up against! Are yooou ready!?"
"Three! Two! One!"
"GOOOOOOO!"
The AFWtron began to spin once more and once again, the ring announcer let it linger just long enough before she started the count. "Oooooook! Three! Two! One!"
"STOOOOOOPPPP!"
The screen of spinning girl's faces slowed until it stopped:
"The final wrestler and the second member of team two, last but not least, Hayley Valeria!!"
Once the introduction was complete, the ring announcer quietly slipped from the ring.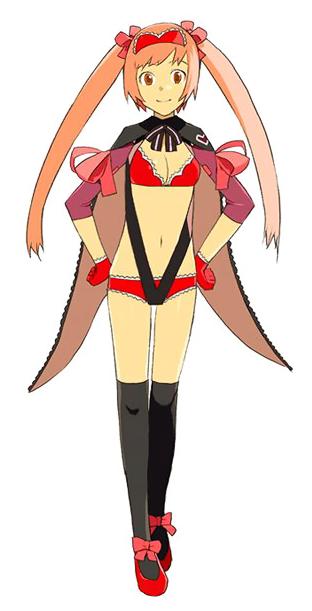 Hayley had to admit, she wasn't sure if she could really get with Alaska. It was just so....cold, a far cry from the warm sunkissed evenings of Ibiza. Where you could dress light all the way to the late night, though at the very least the people were friendly. And Hayley managed to do the one thing she'd always wanted, well one of the things anyway. Make a snowman, and then do a snow angel. It was very chilly and wet. Currently Hayley had been sitting in her wrestling attire, she didn't know why other than she was told to stick it on just in case.
The party girl didn't mind, she had nothing better to do. Though she'd probably get up and go to a night club if she wasn't asked for anything, Hayley had her feet up and her phone out taking to social media as usual. It looked like the first team was out, then the second team was being made. Hayley then heard something, her name being called out. Wait? Was Valeria being called to step up?!
A stage hand motioned for Hayley to get going, the Ibiza girl quickly tweeted with
@Ibiza_Babe wrote:OMFG! I'm up! Party Time my pals!
Hayley burst out into a run, her breasts bouncing in their lacy red bra. The girl could hear her theme song blaring from the speakers, Heavenly Star by the Genki Rockets. Ms Valeria emerged on the entrance ramp at the 0:40 mark, a white spotlight shining down on her. To a rather loud pop as well, being the social butterfly that Hayley was it was no surprise that a few people here were aware of the Candy Sweet.
The girl made her way down to the ring, slapping some hands and even taking a selfie with a couple of lucky folks. Hayley would then climb up the apron and get through the ropes, giving a wave to all around. One thing was clear, Ms Valeria was the tallest in the ring. Last but not least indeed. "Hey everybody!" Hayley said in her usual cheerful tone.
Lia was Hayley's partner tonight it seemed, well she was a bit shorter than the party girl. By a good few inches to be sure, though she certainly looked.....exotic to say the least. What with the rare skin tone and eyes, it was certainly quite nice to look at with her ring attire and everything. Ms Valeria would move to Lia and proceed to give her a friendly hug and saying "Heya! Lia right? I'm Hayley, but uh...you already know that! Nice to meet ya!"
This was then followed by Ms Valeria smiling and waving at her opponents for tonight, she didn't know either of them. Side from their names. "Let's have a fun time you lot!" Hayley said, being the nice girl she was she didn't want to leave her opponents feeling like they weren't liked. Though it wasn't going to be long before the match got underway, oh this was so exciting. Hayley's first tag match, and it was in such a cool and interesting way to boot!
_________________
Check out my wrestlers
here
, but PM me for match requests.
Solaire of the AFW.



Posts

: 5822


Join date

: 2013-04-18


Age

: 24


Location

: In a secret place in Edinburgh.



Kyoko didnt know what to make of her partner, she looked like someone who could handle themselves but she had never seen her before or hered of her. Meaning she was either new or just hasnt been in much either way she offered her hand to her nonetheless, switching it to a high-five when she saw Georgia going for one. "Well it seems last luck favored both of is this day miss Flynn. Now we just need to handle the rest." Kyoko said as they waited for there opponents.

Their first opponent Lia looked cute but Kyoko disnt bother judgeing her skil on that she rembered her having matches with Da Xia as well, who Kyoko had beat so she took it upon herself to place the girls skill roughly in that category. "Heh, sure you two." She said to the girl wishing them luck.

The final opponent was another mystery to her though she got quite a reaction so she had to be popular, she didnt like an opponent she couldnt study so that presented a problem but not so much that she was worried about it. "Right, fun as it can be anyway. Georgia do you wanna start or should I?" She started at Hayley before focusing on her teammate, feeling it was only fair to do so.



Posts

: 5533


Join date

: 2016-02-04


Age

: 22



Georgia stretched as her opponents made their way to the ring, making sure to get a good look at them. She wasn't sure exactly who they were, but that didn't mean they couldn't be talented, and the tall one would certainly be trouble taking down either way.

"Hmm...you go ahead Kyoko, just tag me in if the big one seems like too much trouble!"

She giggled, giving her partner a wink and a friendly pat on the back before moving through the ropes to the ring apron, hoping to get a good idea of what her opponents could do before she stepped in against them.



Posts

: 7608


Join date

: 2008-04-29


Age

: 28



Page 1 of 10 • 1, 2, 3, 4, 5, 6, 7, 8, 9, 10



Similar topics
---
Permissions in this forum:
You
cannot
reply to topics in this forum