Who is online?
In total there are
74
users online :: 5 Registered, 0 Hidden and 69 Guests :: 2 Bots
Harrier
,
KillerV
,
Lobo
,
Panda
,
RadiantKarna332
Most users ever online was
390
on Tue Jan 02, 2018 2:02 pm
Champions & #1 contenders
Looking for a match for my character Rosia!
Thu Oct 18, 2018 2:47 am by Kallista
Comments: 1
Shadow-y Avalanche?
Tue Oct 16, 2018 5:39 pm by Vcom7418
A-hoi!
Looking for a match for Avalanche for GASTER!
If interested, please contact me via PM or via Discord (address in my sig!

)
We can discuss the storyline, and it can be long term and even go past Avalanche! Whatever you prefer, I'll prolly be up for it

Comments: 0
Avalanche Plans!
Sat Oct 13, 2018 7:27 pm by M.J.Caboose14
Hi all! I wanna give Himeko a place at Avalanche!
Things I am looking for, but am not limited to!
- A fellow big girl
- Creative match type
- Could be minimal or detailed build up
- For it to be fun!
Message me if you are interested! I will be a bit picky about this though because I've struggled with most of my PPV appearances and I want to change that!
Comments: 1
Page 1 of 4 • 1, 2, 3, 4


Preceded by:
SS 16 Number 1 Contender Polar Bear Coffin Match: Akashi Tanikaze Vs. Death Bunny
Followed by:
SS 16 Random Select Tag Battle!
Natalia the Dream



Vs.
The Adorable Cuties (Kelly & Vikki)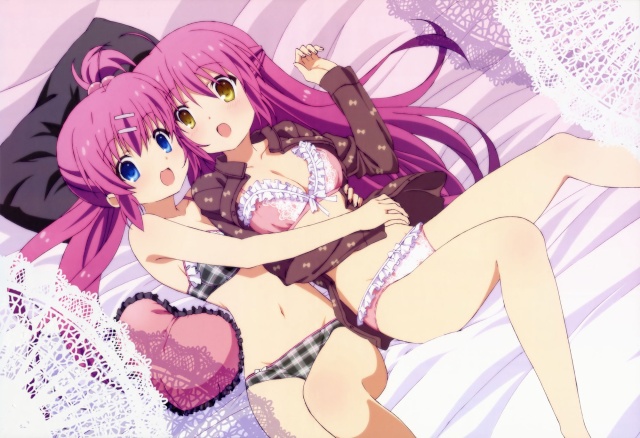 Match Type: Handicap Smother Match
Winning Condition: Natalia will be declared the winner if she smothers both Kelly and Vikki. The Adorable Cuties will be declared the winner if they smother Natalia.
Special Conditions: Tag style, Elimination. Knockouts must be done via smother with any body part (breasts and butt encouraged)



Posts

: 27237


Join date

: 2009-04-02


Age

: 98


Location

: VIP Box inside the AFWDome



Vikki sighed. She was getting really annoyed with her tag partner getting them and mostly her into all sorts of trouble in the AFW. "Really, Natalia! Have you lost your mind??" she barked at Kelly who was busy jumping up and down just eager to get into the ring with, "The Dream."

"Nuh huh I am going to smother her out!" Kelly said enthusiastically as she got ready and awaited their cue to enter the ring.

This was Summer Splash. A PPV. It was what most wrestlers dreamed of (no pun intended) Millions of fans watching classic and entertaining matches. The best of the best. But also if you lost, the most humiliating experience of your life.

"Macarena" belted out across the arena and Kelly grabbed Vikki dragging her out. Vikki gasped after her, "Why are we doing a smother match?? We NEVER smother girls!!" she was quite firm and her voice was serious. Kelly on the other hand was playing to the crowd slapping her behind and gesturing.

The girls entered the ring, wearing their usual British flag bikini's and awaited their rival at a corner. Vikki still fuming at her partners stupidity. "If she smothers you out. I am not helping!" she said and folded her arms. Kelly bounced back over and laughed. "Not gonna happen. She is getting CUTIED!!"

Natalia always showered with super hot water before every match but this time she had decided to take a full bath and was submerged in to the neck in the steamy liquid, relaxing and mentally preparing for what was coming. This was a special occasion... something that happened only once a year... and Natalia was determined to make it perfect for her.

The Dream loved PPVs and Summer Splash was definitively her favorite one. She loved to be the center of attention and she was a summer girl after all. Natakia got excited thinking about all the fans in the arena plus the millions streaming the event at their homes that would be chanting her name and cheering for her while she dismantled her opponents.... and what a purrfect pair of opponents she had for tonight. Not one but two kawaiis for her to play with!

Vikki and Kelly certainly lived up to their name; they were adorable and they were cuties.... and they were going to be unconscious before the night ended. Natalia giggled at the thought and then purred, imagining how she was going to rob The Adorable Cuties of their breath... and their dignity.


Natalia was still partially submerged in hot water when she heard Macarena playing at the distance... she giggled thinking it was such a silly theme to use as entrance... and then realized she was late. The Dream yelped and jumped out of her back to quickly pick a towel and start toweling her perfect body. Someone was already. knocking at her door telling her it was her turn to enter; she didn't had time to blow dry her hair so she tried her best to dry it with the towel and brush it quickly while she ran around her personal changing room to get her attire, a metallic silver bikini and nothing more.

There was no time for make up so she decided to go out 'natural'. She left the changing room wearing only her bikini and a pair of flip flops, still carrying a towel to the entrance area to finish drying herself.... then as her music started Natalia threw the towel to one of the backstage personnel and jumped out to the arena, looking as if she was just coming out of a pool.

Despite not wearing any make up and having her hair all wet falling down her back and shoulders The Dream looked gorgeous. The bikini, also a bit wet, stuck to her body as if it was struggling to contain Natalia's generous bosom and round derrière. The Dream walked to the ring no wing kisses and giving high fives to the cheering fans that seemed to love Natalia's out-of-the-shower look. She climbed up the ring and slipped inside between the top and middle rope, doubling over sexily to let the fans admire her curves from a different angle.

She then walker to her corner, playing with the fans a bit more before she turned around to face her opponents... "Awwwww... they are so cute! "
Kelly jumped up and down with excitement when she saw Natalia. She admired her sexy body, her attitude, just everything. She couldn't wait to get her hands on the girl and show her what a smother really was. Vikki on the other hand was not so happy. Whilst she gave respect to Natalia, all she could focus on was her body and the many many was Vikki could end up smothered by her.

As she pondered her fate, not feeling very confident, Kelly was already taunting Natalia. Kelly turned around and slapped her cute little rear, looking over her shoulder she said, "bet you cant wait for this to be on your beautiful face right?? right???" The crowd appreciated the display even if Vikki didn't. She was ready and waiting for the bell to start the match. Vikki as usual stepped out of the ring with a sigh and took her position by the corner.

Natalia waited in her corner bouncing from one feet to the other. She couldn't wait to get her hands on the two cuties and to start sensually asphyxiating them. The two cuties looked very similar but they both had very different attitudes. While one of them was all cheerful, teasing and spanking her cute rear the other seemed a bit worried. Natalia decided she had to tame Kelly and... 'cheer' Vikki up.

"You are so adorable!" Natalia said as she left her corner as the girl referee calling for the bell to start the match.

DING DING DING

The Dream moved to the center ring to meet with Kelly, she didn't wanted to wait another second to start playing with the cutie so she beelined towards her opponent and tried to lock up with the smaller girl, moving her right arm up to Kelly's shoulder and her left hand to Kelly's right bicep, trying to quickly pull Kelly closer and against her body.
Vikki shook her head at seeing her partners antics, she knew this was going to end badly, or at least knocked out! Kelly heard the bell and sprang out of the corner to lock up with the lovely Natalia. Her eyes trailed her rivals body, those curves, the smooth skin, the way she her eyes sparkled.... "ugh wake up Kelly" she said under her breath as she struggled.

The smaller kawaii tried to power into Natalia, which the crowd laughed at the sheer nerve of the girl. Unfortunately she found there wasn't a great deal of movement and so tried to change her tactic by pulling now, wanting to get the bigger sexy girl at her corner. Although it was ambitious, Kelly was banking on Natalia not being ready, despite the fact she was a veteran of the ring.

"Ugn stop struggling and let me smother you!" she gasped out


Even if Natalia was taken by surprise by Kelly's bold strategy she didn't let the small cutie push her back. Neither did she let Kelly pull her anywhere, shifting her weight back and forth to block the kawaii's attempts to move her. The crowd laughed as Natalia made it look easier than it was and Kelly's eagerness made it look rather funny. Even if she didn't let herself be pushed around, Natalia could tell that Kelly was no weakling and that the little girl was definitively motivated.

"But where would be the fun in that?" Natalia said as she held Kelly's wrists firmly and then pulled them hard, trying to get Kelly closer so she could then wrap her arms around the kawaii's slim waist and lift her up in a tight bearhug.
Kelly was struggling with Natalia and she was scooped up into her arms, a position she had been in before with many bigger girls. "GAH!" she moaned and squirmed. Luckily Natalia hadnt gotten a hold of Kelly's hands anymore and the spunky little kawaii did something no one even thought she could or would.

The smaller wrestler wrapped her hands around Natalia's head and trying to pull the Dream's face into her cute chest. "Is this fun?" she smirked, despite the fact she could feel the slight squeeze of Natalia's arms.

Natalia purred as she pulled Kelly closer and closer, snuggling and almost cuddling with the smaller cutie while she kept crushing her with her arms. Natalia loved how Kelly's body felt and she kept tightening the hug as if she wanted to leave nothing between herself and the cutie. She pulled Kelly up a bit more, so that they would be face to face and their breasts would rub against each other, trying to flatten Kelly's orbs against her own chest.

But much to Natalia's surprise Kelly seemed to be enjoying this a bit too much despite the crushing pressure. Natalia blinked surprised and amused... she couldn't believe how adorable Kelly was... but she also felt a bit annoyed. Kelly should be suffering...at least a little bit. So Natalia squeezed harder...and then gave Kelly a soft kiss on the cheek catching the corner of the cutie's lips.

"Oh yes... it is so much fun.... and it will only get better..." Natalia said smiling.... and then she dropped herself down, trying to slam Kelly on the mats and land on top of her.... that ought to teach the cutie.
Kelly squirmed and groaned in Natalia's grasp although she was turned on so much she wanted to bury herself in Natalia's large breasts or even her butt, all of her daydreams however shattered when she found herself slammed down with the sexy girl on top of her.

"UUGNNFFFF" she let out a cute gasp and lay on her back. Her hand pawing at Natalia. Vikki, her tag partner was also starting to feel ... funny. She could see how sexy their rival was. "Tag me in!" she blurted out but then pulled her hand back, realizing she was virtually volunteering for a smothering.

The crowd on the other hand were loving every minute. The whole arena chanting for the dream to do her thing and smother out the cuties!

Page 1 of 4 • 1, 2, 3, 4



Similar topics
---
Permissions in this forum:
You
cannot
reply to topics in this forum