Who is online?
In total there are
36
users online :: 4 Registered, 1 Hidden and 31 Guests :: 2 Bots
Cy_Man
,
Harrier
,
Tarantulust
,
TiefBlau
Most users ever online was
390
on Tue Jan 02, 2018 2:02 pm
Champions & #1 contenders
Posting delays
Sun Jun 24, 2018 12:14 pm by Harrier
Dear posting partners and people who are waiting for an reply from me by PM,
I am terribly sorry that you have to wait for my replies for so long.
Maybe the one or another from you knows the situation, you were flying high for some weeks posting wise and then you hit rock bottom again because of some RL BS and then you barely manage to churn out enough creative output for a meager 100 words post in a week and you ask yourself how you could have seriously overextend your supply lines so much. …
[
Full reading
]
Comments: 0
Kawaii Opportunities
Sun Jun 17, 2018 3:04 pm by Daaharu
Hey, guys!
With the kawaii title match at Avalanche taking on an interesting wrinkle with the interruption by the Brat Pack, we are moving forward with the overall kawaii storyline, and at this point I'd just like to take stock of what kawaiis are out there that are interested in participating in a cohesive storyline.
Can't make any promises about titles or what exactly each girl's given role would be. We can talk a little more about the specifics of where the story is going soon, but I …
[
Full reading
]
Comments: 3
Match for Takeichi
Tue Jun 12, 2018 6:13 am by GrandAkumaShogun
So with my other two guys having their own matches I figure I should do something with my first character on here, Takeichi Mori. If anyone is interested feel free to post here or get in touch through a pm so we can plan it out. I can either have Takeichi remain a jobber or begin to work him towards being a more serious competitor.
Comments: 1
Page 1 of 3 • 1, 2, 3


No Holds Barred match, no DQ. Win by either pinfall or submission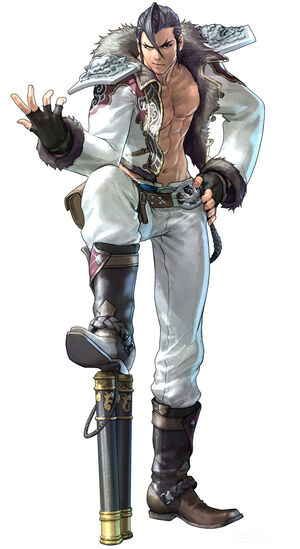 In the back Maxi was preparing himself, mentally and in body for this upcoming fight. He'd managed to make a nice little life for himself here in Kyoto, turns out now Maxi was a teacher at a local Jeet Kune Do dojo. In fact the people from it sought him out, it seemed that the wandering the guardian of the seas had done across Japan had actually paid off. His time looking in doing stuff at Tension had faded more or less to a simple memory, now he was a legit instructor and making a steady income of cash.
Still though Maxi missed something, it was fighting. Sure he did sparring with the students and other masters, but it was mostly light. Back when Maxi wandered from place to place, he never knew what to expect next. Who he'd fight next to make his living, his journey through Japan had been tinged by an underlining of not knowing where to go next. And what the next fighter would be, and the thrill of it all. Maxi had missed that, and as luck would have it. Tension just had something for him.
The opponent was named Ronin, that was it. A newcomer to Tension, and seemed pretty tough. Maxi liked the name, a samurai without a lord. A wandering warrior, just like Maxi had been. And it wasn't just a wrestling match, this was going to be a fight. The martial artist was psyched, he could cut loose and win or lose Maxi only hoped that the enemy lived up to the name.
Maxi hung up his coat, he never fought with it on. Hanging on his neck were a pair of nunchucks, this weapon had been a companion of Maxi during his travels. Hadn't let him down yet, and in this fight. It was no DQ, made perfect sense. The guardian of the seas checked his hair one last time in the locker mirror, before shutting the door. He made his way to the entrance ramp.
The song of choice played, it was known as Moonlight Shadows. Maxi sighed happily as he took in the relaxing yet powerful notes of the song. And he moved out into the arena, where the former wanderer smiled slightly at those in attendance. Before briskly walking to the squared circle, where this fight was going to take place. No point in delaying it any longer, Maxi slid under the bottom rope and made his way to one of the corners. And begun some last minute stretching to avoid tearing anything, plus from here Maxi would get a chance to size up who he was fighting.
"Alright, let's see who this Ronin dude is....." Maxi muttered under his breath, taking his nunchucks off his neck. He slammed them down on the ground, pinning them in place under his left foot and staying there for a bit. Soon it would be fight time.
_________________
Check out my wrestlers
here
, but PM me for match requests.
Solaire of the AFW.
It was his first formal match since his ambush match with Haru, and Ronin couldn't help but feel a bit excited. He was still a newcomer, not having many matches under his belt, but he still had a good feeling about this. A very good feeling. The matches with Haru, while…unorthodox, helped to prepare him for the strength of the people in this federation. So now that he was in another one, he thought it a good chance for him to redo the NHB match the way it was supposed to go.

When his own song began to play on the loudspeaker, he began to walk out and down the ramp, calmly and cooly -- he wasn't one for big introductions, really. But he slipped into the ring without a moment to spare as the strains of the song got quieter, looking his opponent up and down. He didn't know much about this Maxi character -- but from the look of the nunchucks beneath his leg, he figured the guy was no stranger to No Holds Barred.

Fine. Ronin didn't seem too afraid; he kept the placid look on his face, standing tall in his black speedo. It was almost like a stare off between the two of them for a few moments, before the bell rang. But even then, Ronin didn't move -- no, he beckoned for Maxi to attack first. He never did well when he had to attack first, he found.
Well it didn't take long for this Ronin guy to show up, Maxi was wondering if this guy was going to walk the walk. From here he'd get the chance to size up his opponent and get an understanding of them, from his time living on the streets Maxi liked to believe that he had a good sense of reading people. Helped come in handy from detecting someone who meant harm, the first thing Maxi picked up on was Ronin's height.

He was taller than the man from Okinawa by a good few inches, though that didn't faze Maxi much. He had fought his fair share of bigger opponents and usually came out on top, that bigger frame meant they were easier to hit anyway. Made up for the fact that more often than not they could take their fair share of punishment. Ronin carried himself calmly, looked pretty confident in his abilities. Maxi respected that, he preferred it when his opponents were going to give their all.

Wouldn't be long before the fight got underway, Maxi would kick his nunchuks upwards from under his foot. It was a fluid motion, one he preformed hundreds of times. He grabbed them with his right hand and quickly got into his stance, his weapon under his right armpit and held in his hand respectively.

"S'up, the name's Maxi. Hope your ready Samurai, cause I fight like my life's on the line. Every time." Maxi stated, his left hand flicking the hair in front of him. This felt good, it had been too long since the guardian of the seas had been in combat. Not sparring like back at the dojo, no this was a fight. Still he wondered why Ronin hadn't taken advantage of the no DQ stipulation, Maxi had as shown by the nunchucks he was wielding. No matter.

Ding!

That was it, showdown time. Maxi stepped forward, his movements fluid. It seemed that Ronin was taking the cautious route, understandable. Seemingly daring the guardian of the seas to strike first, well fine by Maxi. As he moved Maxi would begin spinning his weapon around his body in various ways, a benefit of the nature of nunchucks.

The key was to try and mesmerise, vision was most sensitive to motion after all. And once the Jeet Kune Do practitioner had neared Ronin enough Maxi would quickly spin with his weapon in his left hand, intent on trying to thwack the silent samurai hard across the cheekbone. Maxi wasn't sure if the attack would connect given how Ronin was already on the defence, but either way he didn't have much room to move about given his location.
_________________
Check out my wrestlers
here
, but PM me for match requests.
Solaire of the AFW.
Never show any doubt. That was one of the first rules he learned from his father back when he was a kid, and it was one of the things he kept in mind when he made his entrance. Showy entrances tended to give something away; be it the failure to stick to a move, the inherent cockiness of the person, or the fact that he tried to make up for any inadequacies with a light show.

No, Ronin held himself confidently. Always walk in assuming your opponent is better, but act like you know you're better -- that was his own personal motto for his entrance. So when he spotted the nunchucks, he didn't flinch or falter; he was the one who agreed to no DQ, and he had plans for later on anyway; reliance on weapons, he found, was an easy way for them to get used against you. Though as he watched Maxi move his nunchucks in a fluid motion, he knew that it wasn't much of a weakness for Maxi. And he couldn't help but give a small smile.

"Best way to fight, in my opinion," he replied simply, shifting into an attack position, hands and arms out as the bell rang. It was better for him to take the cautious route, especially when Maxi had the nunchucks to extend his reach. He had to figure out a way to get the nunchucks out of commission; even if he kept them, there would be too much of a chance for Maxi to get control of them once more. No, he had to toss them out, and hope there weren't an extra pair beneath the mat.

Mesmerizing wasn't something that Ronin fell for quickly; being the type of fighter to distract and use one's own moves against them, he found any such traps were easy to see through. Still, Ronin found himself caught between the fluid motions of the nunchucks and the movements Maxi made forward. The attack was, thankfully, fairly easy to spot, so Ronin moved to duck under it. With Maxi's arm out, he would move to try and grab it and pull him in, with his other hand reaching up to grab the chain on the nunchucks to see if there was any leeway on the Jeet Kune Do practitioner's grip.
Ronin's cautious nature was serving to work in his favour, usually Maxi's opponents came in close right as the battle started. Though it might have been due to Ronin lacking a weapon whereas the man from Okinawa came prepared with his tried and true nunchucks, Maxi had honour sure. But when the chance to use a weapon and get away with it came, well you had to survive on the streets. No way to sugarcoat that, it could be pretty rough at times.

Maxi had a strong feeling that his opponent would dodge the attack, after all as elaborate his moves could be given that Ronin remained in the corner it prevented the guardian of the seas from approaching around from the sides. The duck was the clear course of action, which was then followed with some surgical precision. Grabbing the limbs of the martial artist to try and keep him in a better location, as well as attempting to disarm Maxi of his nunchucks. After all if the weapon wasn't there then they couldn't be used, simple as that.

That said though Ronin wasn't the first opponent to have tried that tactic, in fact quite a few of the people Maxi had fought in his travels did that too. And they had succeeded in doing so, but over time the guardian of the sea had come to anticipate the enemy may disarm him. Maxi's grip was going to be as solid as a rock, and the martial artist would move around in place. Hoping to swing out his free arm's elbow into the side of Ronin's head!


_________________
Check out my wrestlers
here
, but PM me for match requests.
Solaire of the AFW.
Ronin was always the type to watch and learn his opponent's behavior and try and figure out the best way to turn it around on them; as a result, the beginning of most of his matches were slow and boring, as his fans were beginning to understand. But in this case, it made sense -- you did not want to run into a fight with a guy wielding nunchucks if you didn't know anything.

However, as the man had clearly brought a weapon into the ring, Ronin had very little expectations for his prowess; figuring that he used the weapon to make up for any inadequacies, that would be his primary target. But it would mean that any body attacks would be easy to do. But, Ronin would quickly learn that his initial analysis of the man was completely wrong.

Maxi didn't move as Ronin tried to grab him, and the nunchucks weren't budging. It didn't take long for Ronin to realize he had messed up, but it was still a little too late; that elbow slammed into the side of his head roughly, making his vision swim for a moment. But he tried to follow it through, at least -- rather than ducking back, he pushed forward, moving to grab Maxi so he could jump up and slam the man on the mat.
One thing was clear when you mixed up against Maxy, his strikes could certainly leave you reeling. Which made sense, given his very impressive training regiment. Indeed some very lesser fighters hadn't lasted very long against the man from Okinawa when he delivered a one inch punch to their solar plexus. Still Maxi had the sneaking suspicion that Ronin was going to be made of tougher stuff, which he hoped it to be so. Made the fight all the more worthwhile.

Maxi was just as adept with his actual limbs as well as his weapon, and he'd gotten the first hit of the match in. Good, that was something he liked to have happen. Meant that usually he'd be able to better dictate the fight and how it went, plus it helped with lowering the morale of the enemy. Still Ronin wasn't going to take it lying down, and he still managed to keep a firm grasp on the guardian of the seas.

Ronin's offence here was a bit unorthodox, Maxi had his back to the nameless warrior and the enemy would seek to take advantage of this. By proceeding to jump up and press in on the man from Okinawa, Maxi's eyes widened as he had taken a couple of steps forward in the process.

"Woah!" Maxi shouted before hitting the mat with a thud, needless to say he hadn't expected the attack. And the weight of Ronin landed down on him, he was a tad heavy of course. Which earned a quiet groan from Maxi, the sudden and jarring impact stunning him for the moment.
_________________
Check out my wrestlers
here
, but PM me for match requests.
Solaire of the AFW.
Maxi was definitely going to be a tough match -- that much was clear from the first blow, which sent Ronin reeling for a moment. But just a moment; it was the beginning of the match, and he knew how to keep himself together for a much stronger attack so early on. But one thing was certain, and that was that Ronin needed to be careful with this guy.

Which was almost immediately contradicted when Ronin moved in for the offence before he managed to fully recover from the blow that Maxi had given him. Within moments, he had attacked him with all of his weight, getting the man on his chest beneath him. A small grin formed on his face; good, he had the upper hand for a moment.

He reached down to grab for his arms, hoping to hook them over his thighs -- and he reached his own hands down, meeting them under Maxi's chin and yanking back! If he could lock that in nicely, he might be able to exert enough pressure on his opponent to make Maxi drop the nunchucks; and in that case, he would be able to level out the playing field a bit.
Maxi was no stranger to being sent down on his ass, usually it happened when he took on things were the odds were just not in his favour. Though he'd insist it mattered little and that it was skills that were what mattered, as it turned out Ronin had that most certainly. He wasn't panicking and reacting to Maxi's offence in a smart way, something that the guardian of the sea might express admiration for were he not the opponent of the nameless fighter.

It seemed that rather and try and ground and pound the Okinawa martial artist Ronin was taking a more focused approach, by applying a rather straightforward submission hold. Submission holds in general was something Maxi didn't admire, just didn't stick well with his approach to fighting. Where the man could use his Jeet Kune Do arts to knock the enemy silly. But Ronin was going to be able to control the pace of the fight now, with this camel clutch was it? Maxi thought it was called that.

Whatever the name was though the hold was certainly working, Maxi's back and neck area was being placed in considerable pressure here. Which made the guardian of the seas wince in response to it, the first thing was to not panic. Maxi knew he needed to fight out of this hold, the ropes weren't in a very ideal location. Mr Soryuju briefly tried to swing his nunchucks, but the angle was awkward. Certainly wasn't going to be enough space to deliver proper damage, so Maxi would drop the weapon. And ball his fists to try and slam them hard on Ronin's kneecaps, hoping to cause enough numbness to make the nameless warrior relent.
_________________
Check out my wrestlers
here
, but PM me for match requests.
Solaire of the AFW.
Ronin was a wrestler, through and through. He relied on submission holds to tire his opponent out, and used the throws to get his opponent to the point where he could either pin them, make them give in, or even knock them out. It was just the type of fighter he was, when he got into the ring -- he tried to be the professional wrestlers that he saw on television as a little boy. He wanted to be someone that people looked up to, like he looked up to some of those other wrestlers. Though it was a bit hard to do that in the middle of a wrestling federation known for it's XXX content.

He couldn't help but admire his opponent's ability to keep himself cool under pressure. He could tell that Maxi was in pain, and, from being on the other side of the hold, he knew it was one to make people panic, and bad. He'd made a few people tap from this hold alone. But he knew he wouldn't get that particular result out of Maxi -- no, he had a completely different goal in mind.

Which he achieved as soon as those nunchucks dropped to the floor. He kept the hold on a bit more, trying to drain Maxi as much as he could -- but he was distracted, so those fists on his kneecaps were able to do the trick. He dropped Maxi, but he quickly shifted and grabbed at those nunchucks, moving to get away from his opponent. And from there, so long as he managed to get the nunchucks, he would go to the corner of the ring -- and toss them into the audience, as hard as he could. He wasn't satisfied until he heard the sharp yelp of the audience member who got beaned in the head. So long as he was able to get the nunchucks in the first place, at least.
Page 1 of 3 • 1, 2, 3


---
Permissions in this forum:
You
cannot
reply to topics in this forum