Who is online?
In total there are
45
users online :: 9 Registered, 1 Hidden and 35 Guests :: 2 Bots
Deus Machina
,
Gator_Tooth
,
JimmyRussler
,
killcarrion
,
LARIATO
,
Lobo
,
starvalentine
,
Un3xpected
,
Winner3
Most users ever online was
155
on Sun Oct 09, 2016 8:33 am
Champions & #1 contenders
Miss Fortune
Thu Feb 23, 2017 8:30 pm by starvalentine
She's baaaccckkk!
"Ladies and Gentlemen, introducing the Queen of New York, The Sicilian Assassin...... MISS FORTUNE! Madison Oppenheim!!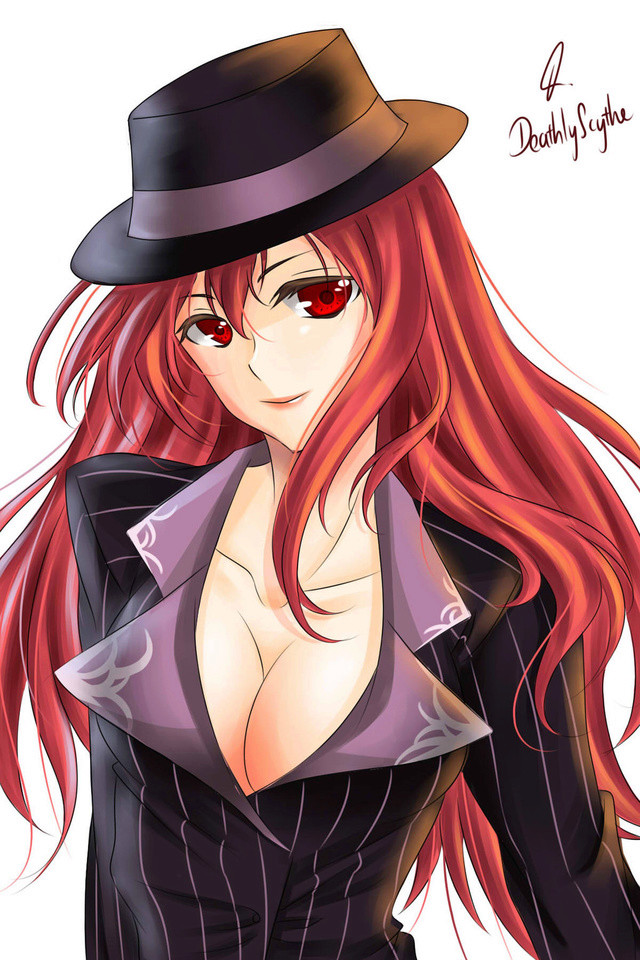 Comments: 0
Found my HHH
Wed Feb 22, 2017 10:40 pm by starvalentine
Comments: 3
Something I've Noticed
Tue Feb 21, 2017 10:06 am by scorn53
I'm not sure if anyone else has noticed, but every few weeks the same user joins the site, creates a few profiles and matches, then promptly leaves. I've only noticed because they follow a very similar profile template (and call it weird, but the use of black font), albeit they've now edited their latest one because they cannot delete it.
Upwards-
http://www.afwrpg.com/t14743-auriel-jessamine
Scarf-
http://www.afwrpg.com/t15951-maxine-rolanda
Their most recent name was 1 12 12 or something …
[
Full reading
]
Comments: 9
Page 2 of 8 •

1, 2, 3, 4, 5, 6, 7, 8

Dave wasn't doing a very great job, but it was good enough. He could feel that hand on his toned chest, his heart beating a bit faster than normal. He could feel his breath hitch lightly, shaking his head lightly. "I…I just can't,"he replied quietly. He reached over -- and yanked Dave in once more, grabbing his shirt, and shoving him down onto the mats next to him.

"Why aren't you fighting back?" he asked, giving a light snarl at him. "Fight back."
Dave raised an eyebrow before yelping once more, as Ronin shoved him down, "Why? I have no reason to fight you!"

The younger male was very confused on what was going on. This guy seemed to be all over the map! First he was angry, then scared, then angry again! What was it?????
Ronin wanted a reason to fight him. He wanted a reason to beat the shit out of this kid. He was angry at first, of course, though the scared only fueled his anger. He shifted, not moving to straddle him again, this time moving onto his knees. "Because. I…I attacked you while you weren't expecting it, and that wounded your honor." Well, it kinda makes sense; it's the only thing he knows how to do.

He shifted for a moment, biting his lower lip. "I can't…let myself be gay. But I…want to be. And I was kinda hoping that if you fought back, I would be able to fight back that piece of me."
"Why would you want to fight that piece of you? If it's something you want, shouldn't you do it to make yourself happy?" Dave asked, not moving from his prone position. He didn't want to give Ronin another reason to beat him senseless.

"I have gotten attacked before. It's a normal thing for me, so I just roll with it.: he answered Ronin, smiling slightly.
"I made a promise… Ronin replied quietly, looking at Dave's prone position. Finally, he slumped down, falling onto his ass. "I made a promise to…a friend. Not to…let myself get into this position. It's just going to be bad. It's…wrong. Isn't it?"

He frowned lightly as Dave mentioned he had gotten attacked before, and that it was normal for him. "You just lie down and admit defeat, if you're attacked for no reason?" he asked, moving over -- and offering a hand. "I won't attack you again."
"No it isn't." Dave said firmly, accepting the hand and letting Ronin pull him up, "I've dated and slept with guys. Hasn't screwed me over too badly, all things considered. No I don't admit defeat, I just wait for the right opportunity to strike, but I appreciate the gesture."

He patted the man on the shoulder, offering a warm smile.
Ronin eyes him for a moment as he admitted that. "I was told it was…condemning yourself to a life of misery," he replied, shaking his head. "He said horrible things happened to him. He…he…" Ronin trailed off, looking down for a moment, trying to think things through. "I don't know what to think."

He leaned slightly into the pat, giving his own small smile in return to Dave. "I…apologize. I'm still a bit on edge after my last match, with the guys…well." He blushed deep thinking about it, clearing his throat. "Well. That and…my upbringing, of course."
"Do I look miserable to you?" he asked Ronin with a serious look.

"Well no need to worry yourself around me. I'm a nice guy after all. Plus even if I tried anything, I'm pretty sure you could lay me out easily." Dave laughed, blushing slightly.

Did he look miserable? No. Not at all. Ronin chewed on the inside of his own lip lightly, before giving him a small nod. "I'll…try. No promises, but…I'll try to get better with it." He paused, before bowing a bit. "If only for you. I…appreciate you helping me."

When Dave mentioned that he didn't need to worry, Ronin laughed lightly. "Yes, well. I doubt I'll be doing that any time soon. I still feel bad for doing it twice to you just now." He moved to wrap a friendly arm around Dave. "Though…do you mind if I kiss you again…? I did really like that…"
Dave smiled brightly, "No need to thank me Ronin, it's just who I am."

When the older male wrapped a muscular arm around him, the blush on Dave's face only grew. When he voiced his request, Dave's heart skipped a beat, "You did? S-Sure you can....."
Page 2 of 8 •

1, 2, 3, 4, 5, 6, 7, 8


Similar topics
---
Permissions in this forum:
You
cannot
reply to topics in this forum