Champions & #1 contenders
Miss Fortune
Thu Feb 23, 2017 8:30 pm by starvalentine
She's baaaccckkk!
"Ladies and Gentlemen, introducing the Queen of New York, The Sicilian Assassin...... MISS FORTUNE! Madison Oppenheim!!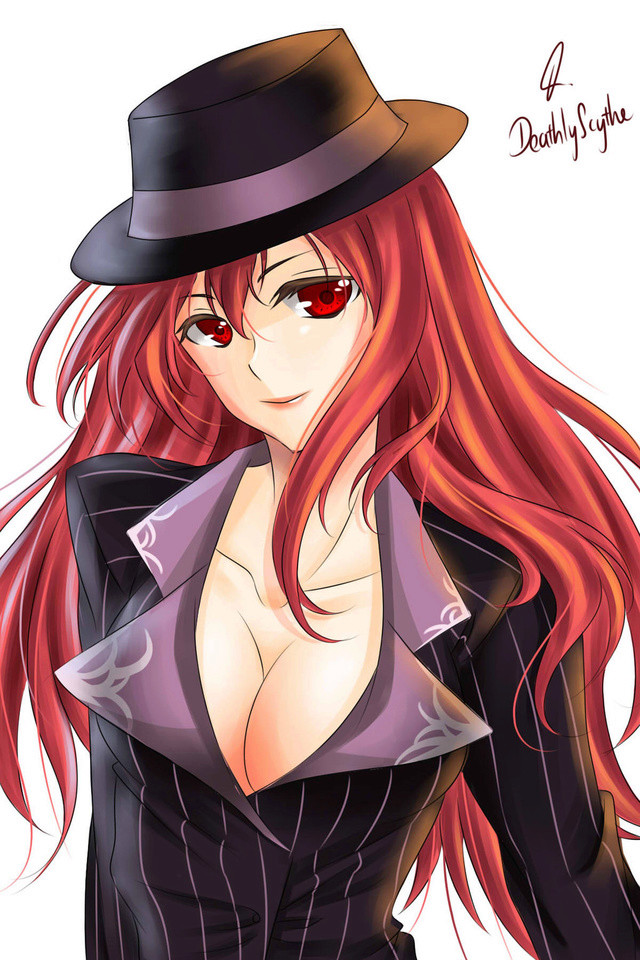 Comments: 0
Found my HHH
Wed Feb 22, 2017 10:40 pm by starvalentine
Comments: 3
Something I've Noticed
Tue Feb 21, 2017 10:06 am by scorn53
I'm not sure if anyone else has noticed, but every few weeks the same user joins the site, creates a few profiles and matches, then promptly leaves. I've only noticed because they follow a very similar profile template (and call it weird, but the use of black font), albeit they've now edited their latest one because they cannot delete it.
Upwards-
http://www.afwrpg.com/t14743-auriel-jessamine
Scarf-
http://www.afwrpg.com/t15951-maxine-rolanda
Their most recent name was 1 12 12 or something …
[
Full reading
]
Comments: 9
Page 2 of 5 •

1, 2, 3, 4, 5

"Haaa!"

Standish squirmed from the bearhug and ran her fingers through Daisuke's hair, clutching onto it with both hands as she struggled and squeezed with her legs. "Twerp!?" She grumbled back. "I knooow you like this, boo." Standish purred. "I don't mind it a little rough either." She then uncurled her legs, pulled them up and jammed them back down against Daisuke's sides roughly.

"Now, down, boy!" Standish commanded.
Daisuke grunted and moaned, her arms didn't do much to hurt his neck- they just had his head guided against her small chest as he muffled and wriggled against them but her legs were doing alot more of the squeezing which caused him a bit of discomfort and caused him to groan out a bit.

He might be enjoying this as well but he tried to hide it as her hands grabbed onto his hair lightly, not giving Standish satisfaciton about it. Her legs then uncoiled from his waist, she winded her legs up before jamming them against his side! "Grruughh! Damnit"he moaned out loudly as he staggered back from the impact, force to release his opponent.

_________________
Tension:

Ami "The Supermodel" Takeuchi

Daisuke 'The Wrestling Prince' Takeuchi

Friction:

Misaki Toyoda (Part-timer)
Standish slipped off of Daisuke after she was shoved. While the big, wrestling prince was reeling, the young girl took a few steps back and then charged forward, trying to shoulder tackle the bigger boy down to the mats. She knew her technique wasn't that good, but maybe if she used her whole body!
She wasn't strong but she was feisty, both of them had been squeezing each others body to get a good feel of each other and it seemed like Standish was enjoying having a feel at her opponents toned body while Daisuke enjoyed rubbing his face against her chest and her legs were coiled around his waist, no guy would be unhappy about that no matter how much it hurt.

She pushed off and Daisuke staggered back, seeing the chance Standish ran in and smacked her shoulder into Daisuke's abs while he was staggering, causing him to trip and go down on his back with her landing on top!

"Mnnggh! oww"

_________________
Tension:

Ami "The Supermodel" Takeuchi

Daisuke 'The Wrestling Prince' Takeuchi

Friction:

Misaki Toyoda (Part-timer)
Standish purred as she landed on top of the wrestling prince. She giggled and her hands scratched against his chest playfully raking her nails across his hard body without trying to cause pain. "Mmmm..." She purred and wriggled down his body, trying to find his manhood so she could rub her body against it.

"Bae, just lean back and relax." Standish teased. "I'll try not to make it too quick, but it'll be fiiiiiiine as hell, mmmm..."

Standish then reached up and grabbed for Daisuke's hair to yank it roughly, trying to use her charm and body to do what her muscles could not.
Daisuke was take down by the much lighter Stadish due to her clever movement, she quickly straddled on top of the prince and snuggled into him, her nails raking across his skin plaufully as she purred against him, her body pressed against his manhood as she enjoyed the close contact with his toned frame.

"Bae? Mngh no way, get off" he growled as he felt his hair being grabbed and yanked,"Ack, argghhhh" he hissed as his hands went around her hips, trying to jerk her off of him.

_________________
Tension:

Ami "The Supermodel" Takeuchi

Daisuke 'The Wrestling Prince' Takeuchi

Friction:

Misaki Toyoda (Part-timer)
Standish was light and Daisuke was strong. With his hands on her hips, she was shoved off with relative ease and she let go of Daisuke and popped up to her feet. She pouted at the wrestling prince as her eyes traced down to his package. "Your hands say no, but the rest of you is saying oh hell yeah, boo!" Standish said with a giggle. "Eventually you're going to give in to it. I don't mind getting naaasty, you know." Standish said, licking her lips and nodding at Daisuke's manhood.

"I just want to have fun, you know." Standish purred and ran back at Daisuke, trying to throw herself butt first at Daisuke's faceas he was trying to stand up.
The wrestling prince managed to shove her off with relative ease, so far he wasn't struggling as to strength or skill in the match but was more caught off guard by the strange tactic adopted by his opponent, who only seem interested in snuggling up to Daisuke and having a feel of his toned frame and skin, rubbing against it suggestively.

"You little..Grugh!" he grunted as he shifted up on a seated position, only to be rammed by her cute butt! " Mnngghh!!" he mumbled as her latex clad butt slapped his face as he went back down again, trying to roll away to the ropes. It didnt hurt much, but it was just embarrassing and frustrating.

_________________
Tension:

Ami "The Supermodel" Takeuchi

Daisuke 'The Wrestling Prince' Takeuchi

Friction:

Misaki Toyoda (Part-timer)
Once Standish bounced against Daisuke, she hopped away and grinned at the wrestling prince. "Awww, c'mon, bae." Standish purred, feeling quite confident. "You ready to get down and dirty yet?" She asked and slipped around to the back of Daiskue, trying to put a sloppy chokehold on him from a kneeling position so she could get up close and tickle his ear with her hot breath.

"You still trying to resist me? I might just get start getting the wrong impression!" One hand reached down to try and grab hold of Daisuke's bulge while she purred into the wrestling prince's ear.
The wrestling prince rolled away from her butt thump, getting up onto his knees only to feel his opponent creep up behind him and lock in a weak chokehold. Her body pressed against his sweaty,muscular frame as her lips were near his ears to to further mess with him.

Daisuke brought his hands up around Standish's arms, trying to grab onto them and pull forward, either to break her hold up or even flip her over his back and onto her back infront of him if he could muster enough strenth.

"MMgghh damn you, I am not your Bae..Mngghh get off" he growled

_________________
Tension:

Ami "The Supermodel" Takeuchi

Daisuke 'The Wrestling Prince' Takeuchi

Friction:

Misaki Toyoda (Part-timer)
Page 2 of 5 •

1, 2, 3, 4, 5


Similar topics
---
Permissions in this forum:
You
cannot
reply to topics in this forum