Champions & #1 contenders
Posting delays
Fri Mar 16, 2018 4:08 pm by Yori
Howdy.
Should have made this sooner, since I hadn't informed everyone I have threads with. Posting has been and will be sporadic from me for a bit since I am in the process of moving. I have interwebs again, so now it is only a matter of finding the time. I won't be fully back until the tail end of the weekend (I hope) but I will be sprinkling posts out a bit when I find the free time.
Stay classy.
Comments: 3
A match for Takeichi
Mon Mar 12, 2018 7:31 am by GrandAkumaShogun
Since both Imai and Takeshi are currently involved in matches I was wondering if anyone is interested in taking on my first wrestler I made for here, Takeichi Mori. His profile says he's a jobber but I intend to change that and hoping a match can help with that. Anyone interested please get in touch with me on here in a pm.
Comments: 0
Looking for a start
Mon Mar 12, 2018 2:47 am by noob
Hey y'all! As is prolly pretty obvious I'm looking for a match. Win, lose, match type...I ain't terribly picky honestly and really am just looking to have a fun match. That being said though I do think it would be interesting to start a story line of finding a mentor or something for one of my characters.
Anyways my characters along with their descriptions, and maybe some preferences are in my roster link in my sig.
Figured I'd see if anyone was looking for something before going and …
[
Full reading
]
Comments: 0

Michelle Jax
Age: 22
Eyes: Hazel
Hair: Black
Height: 5â€
6"
Weight: 135
Nationality: Japanese (half asian, half black)
Favored moves: Counters, Kicks/leg-centric moves, Rhythmic fighting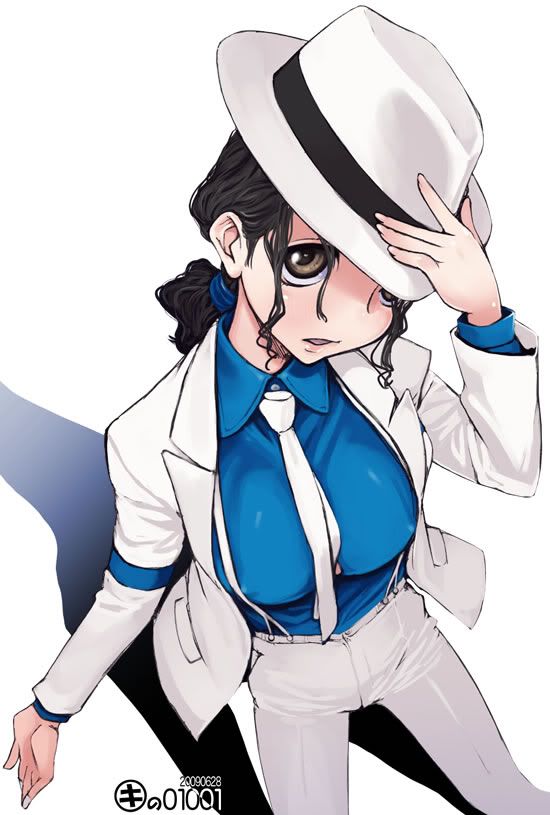 Finishing moves:
Smooth Criminal: Hentai move. entangles her legs in her opponentâ€
s, holding them steady while she starts to finger and tease them with her free hands. She generally gets them absolutely dripping before she moves to trib with them, their wetness and arousal lubing the thrusts.
The Thriller: traps the victim around the waist with one arm, crouching and delivering a "shocker" (two fingers in their front hole, one in the rear) while theyâ€
re grasped.
Off The Wall: Michelle runs away from her opponent, hopping onto a lower rope and nimbly springing up for a clothesline or a tackle. Can throw them into the ropes to set this up.
Entrance music: Beat It (written by Michael Jackson, but performed by herself)
Past: Seemingly born with a talent for music, Michelle was singing from childhood with a visible talent with little to no practice at all. A few lessons in her teens and she wound up as the lead singer for a girl band. The band was received with limited local popularity, but a talent scout ("Dirty" Diana Thornwood) approached her alone and led her to pop stardom. Her lovely voice, talent for dancing, and a passion for her work won her a cult following of fans for such a recent young star. She adores the pop star life (the money taking care of her once fairly poor family), but she mostly eats up the fame. Some consulting with Diana brought them to an agreement that to get her name really out there, she would split her career between singing and the AFW, turning her rhythmic dance moves into a surprisingly affective fighting style.
People have pointed out her resemblance to Michael Jackson in both persona, tastes, stage presence, and appearance, but she insists this is a coincidence, and only seems to realize it when people point it out directly. She actually only found out that he even existed just recently, when her manager asked her to do a cover for her early album (her current theme music). She says she "think heâ€
s pretty good, and I hope he gets popular soon." Sheâ€
s just that oblivious…
Personality: Michelle is fun-loving overall, exuding a confident personality spawning from a firm sense of comfort with herself. As such, sheâ€
s quite unaffected and even fond of showing off, even being for to expose herself being enjoyable just for the attention. She can have a bit of an attitude if someone crosses her, but this is sometimes a misreading of her overflowing confidence. Michelle is very focused around having fun and looking damn good doing it, and takes a lot of pride in her looks and naturally smooth, sometimes seductive personality. Michelle loves music of all sorts, though her singing is most often compared to a sort of J-pop meets R&B (sometimes accredited to her parents' mixed marriage). She has a particular soft spot for the younger, more kawaii girls, though considers herself to be "pansexual" (fully open or oblivious to gender) having dated and had sex with partners of both genders.
Style: Michelleâ€
s dancing style encourages a lot of speed and fluidity in her performance, and it carries into her combat abilities. Sheâ€
s extremely graceful and fluid, and prone to sudden or unexpected movements that can make her a difficult target and quite good at landing counter attacks, trips, or fluid blows. She has no real combat training, but a natural talent does seem to be present as a run-off of her dancing. The intense nature of her dancing comes off
Attire: Favorites a white suit jacket and pants, suspenders, blue dress shirt and a fedora. Loves style, and likes flashy clothing, even down to her swimsuits.
Likes: music, dancing, parties kawaii girls, Disney movies
Dislikes: gossip, tabloids, nosey people, "boring" people
Fun Facts:
-her agents has encouraged her to get minor plastic surgery, but she finds the notion creepy
-Michelle loves all Disney movies. Her favorites are Lion King, Peter Pan, and Little Mermaid
-Michelle is scared silly of most horror movies, zombies in particular



Posts

: 25


Join date

: 2009-07-01





Similar topics
---
Permissions in this forum:
You
cannot
reply to topics in this forum