Who is online?
In total there are
25
users online :: 4 Registered, 0 Hidden and 21 Guests :: 1 Bot
Cirno
,
LunarWolf
,
Old_Man_Tai
,
Tarantulust
Most users ever online was
390
on Tue Jan 02, 2018 2:02 pm
Champions & #1 contenders
Kawaii Opportunities
Sun Jun 17, 2018 3:04 pm by Daaharu
Hey, guys!
With the kawaii title match at Avalanche taking on an interesting wrinkle with the interruption by the Brat Pack, we are moving forward with the overall kawaii storyline, and at this point I'd just like to take stock of what kawaiis are out there that are interested in participating in a cohesive storyline.
Can't make any promises about titles or what exactly each girl's given role would be. We can talk a little more about the specifics of where the story is going soon, but I …
[
Full reading
]
Comments: 3
Match for Takeichi
Tue Jun 12, 2018 6:13 am by GrandAkumaShogun
So with my other two guys having their own matches I figure I should do something with my first character on here, Takeichi Mori. If anyone is interested feel free to post here or get in touch through a pm so we can plan it out. I can either have Takeichi remain a jobber or begin to work him towards being a more serious competitor.
Comments: 1
Match or RP?
Wed Jun 13, 2018 3:48 pm by Lotuswarrior
I'm just looking to do something while I wait for match replies. Really want to get some characters cemented a bit with a rival or some interactions with other characters here.
If anyone wants to do something hit me up.
Comments: 0
Page 4 of 5 •

1, 2, 3, 4, 5


I've been doing my work but I have a ton due soon and less time to work on my stuff now because of it. Will I pull through and pass all my classes this semester.

Three cards and the last time hopefully!
Okay I will bite at this. My fiancee does it so I am intrugued

"Is everything I do always going to be in vain?"

(let's try a universal 6. My fiancée's fave xD)



Posts

: 1748


Join date

: 2012-05-27


Age

: 24



Hrrm...that is disturbingly accurate. Though my knowledge about tarot cards mainly stems from my association with the Persona series >_<

But thanks for the reading, I appreciate the insight~



Posts

: 3536


Join date

: 2013-04-14


Age

: 31



Lobo wrote:I've been doing my work but I have a ton due soon and less time to work on my stuff now because of it. Will I pull through and pass all my classes this semester.

Three cards and the last time hopefully!
your first card, signifying the past, is the
Eight of Swords
, symbolic of feeling trapped and alone.  There's been opposition that keeps you from moving - although, if you look at the Rider-Waite art for the Eight of Swords, you might notice that the woman in the image isn't actually tied up and the swords aren't blocking her way.  she's technically free to go.  It's very possible that you were the one keeping yourself where you didn't want to be - even if there was a legitimate oppressor, you could've been the one who gave away your power in that situation.
your second card, signifying the present, is the
Queen of Cups
.  This is a good omen, the Queen of Cups is all about strength of will and the ability to take whatever steps are necessary to attain her goals.  It's a signifier of powerful intuition and an understanding of what needs to be done.  (Granted it's also a feminine card so it might represent someone in your life instead of you personally.  Have you considered a study buddy, preferably a hot one?)  Either way there's a plan to be had, and much more importantly, to be stuck to.  Don't get distracted.
your third card, signifying the future, is the
Fool
.  The Fool is the first card in the major arcana and is given the number zero to signify that it is the beginning of all things.  Being in the future suggests that there's going to be a time eventually when you need to look at your situation with optimism, leave your baggage behind, and take a leap of faith.  You have to trust that things are going to go well and jump in the deep end without worrying about what-ifs.  Go past your boundaries and your fears.
The TLDR answer:
the group I belong to has a word we use constantly:
xeper
.  in its usual context it means 'I have come into being' and it's the most important metaphysical concept in the world because the only thing in this universe that matters is your will and how you manifest it.  if you set yourself towards doing well in your classes and apply your will, you'll do well in them.  if you falter, you won't. stop worrying about fate.  get rid of distractions, go full-hog on studying and coursework, and find your xeper.  You'll be fine.



Posts

: 612


Join date

: 2015-03-16


Age

: 22



Eh, why not. Three cards, no question.



Posts

: 10727


Join date

: 2009-06-21


Age

: 32


Location

: Neo Cyber City, 3 A.M.



Will I ever gonna work and finished the project I've been 'working' on for years?

3 cards



Posts

: 8738


Join date

: 2011-07-14


Age

: 34



You guys need to praise the dark lord.
\m/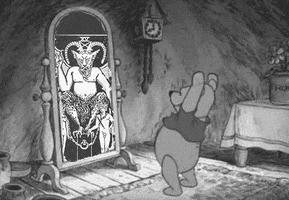 Gonna take a leap of faith here.

3 cards...no question.



Posts

: 3148


Join date

: 2015-05-05


Age

: 24



jakeb1993 wrote:Okay I will bite at this. My fiancee does it so I am intrugued

"Is everything I do always going to be in vain?"

(let's try a universal 6. My fiancée's fave xD)
i mean i can answer this one
without
throwing the deck around if you want but i'm guessing you want entertainment rather than another tired LHP diatribe about force of will, so here's six randomized major arcana for you
card one, signifying how you feel about yourself, is the
Chariot
. Everything is a constant battle at the moment. Movement and change and conflicts and what have you. It's important to persevere through adversity - even if you feel like everything you do is in vain, understand that you're still working towards a purpose. (and if you're
not
working towards a purpose, evaluate what you're doing and why, because a change might have to be made there.)
card two, signifying what you want the most right now, is
Justice.
You want things to turn out all right, a fair outcome that benefits you. Some payoff to all your actions. i mean, fair enough, don't we all.
card three, signifying your fears, is the
Emperor
, which fits well with your question. you can sense success within arm's reach, it probably seems very close, but it always feels like it eludes you when you try to reach for it. You may be concerned that the support you want from others - especially people in positions of power or authority who have the capacity to help you - isn't going to materialize.
card four, signifying what's going for you, is the
Hierophant
. This ties in well with the Emperor because it's sort of a converse 'but there's good news' scenario. If you're concerned about your game plan or making the right choice or whatever then there
is
help available, even if you worry that it won't be. You just have to ask for it. Think about the wisest people in your life, not necessarily the smartest, but the wisest. Ask them for help with the stuff you feel is futile.
card five, signifying what's going against you, is the
High Priestess
- insecurity and being emotionally compromised. If you feel like everything you try is doomed to fail then you've already handicapped yourself. Take "everything I do is always going to be in vain" as a concept and banish it from your mind. you might not like what your intuition is suggesting to you, but you're better off following it than doubting yourself.
card six, signifying the likely outcome, is
The World
, which allows you to stop time but only for six seconds. it's symbolic of events culminating and usually of success and satisfaction. this is basically the tarot equivalent of rolling a natural 20. very, very good sign.
The TLDR answer:
You gotta do three things - decide what you're trying to accomplish, take on a mindset that you're
going
to accomplish it, and don't be afraid to ask for help. Ignore your insecurities. Things might not always turn out exactly the way you want but you're more capable of changing the world around you than you think.



Posts

: 612


Join date

: 2015-03-16


Age

: 22



Page 4 of 5 •

1, 2, 3, 4, 5



Similar topics
---
Permissions in this forum:
You
cannot
reply to topics in this forum