Champions & #1 contenders
Serious apologies to everyone....
Mon Mar 19, 2018 1:59 am by Cy_Man
To those who I RP with, I just want to say that I am terribly sorry for all my delays that I constantly do. I just have been SO unbelievably busy as of late that I hardly have any free time to be able to attempt to make posts to our threads. I really needed to get his off my chest badly, and it makes me feel like a complete piece of shit for doing this all the time. If you don't want to RP with me, I completely understand, there should be no reason or excuse for me to have to keep you waiting …
[
Full reading
]
Comments: 1
Explanations and Apologies
Sun Mar 18, 2018 10:02 pm by acuya
Okay, so.
As some of you may have noticed, the Entropy Title Match from last year's Summer Splash has come to an abrupt conclusion.
The reason for this is because my match with Lies was taking too long, and with the next Summer Splash coming up, the Entropy Belt needed to be put in play for this year.
I won't get into the specifics of WHY that happened, suffice to say it ultimately comes down to my fault, I think. For those who haven't been here long, back in the day, I had a problem with …
[
Full reading
]
Comments: 1
A match for Takeichi
Mon Mar 12, 2018 7:31 am by GrandAkumaShogun
Since both Imai and Takeshi are currently involved in matches I was wondering if anyone is interested in taking on my first wrestler I made for here, Takeichi Mori. His profile says he's a jobber but I intend to change that and hoping a match can help with that. Anyone interested please get in touch with me on here in a pm.
Comments: 1

Name: Kaiala '' A Cachoeira '' Yaritza
Sex: Female
Age: 20
Eyes: Blue
Hair: Brown usual in a ponytail or hair loopies
Height: 5'10
Weight: 170
Nationality: Carnaubeira da Penha , Brazile
Tribe: Atikum
Alignment: Face
part of the tag team the surfing girls
Entrance Music: Coldplay - Every teardrop is a waterfall
information
Strategy: Weaken her opponents whit Choke and submission holds before having trying to humiliated them
Style: mix of  Brazilian Jiu-Jitsu & Wrestling
Type: submission
Preferred Attacks: Cross armbar, chokeslam , armbar takedown , headscissors shakedown , clothesline
Preferred Matches: Beach match, Humiliation , Hentai
Stats
Endurance: 4/5
Strength: 4/5
Defense: 2/5
Speed: 3/5
Technique: 2/5
Finishing Moves:
Wavebreker ( rear naked choke converted into a backstabber)
Whirlpool piledriver ( piledriver)
Hentai finisher
Arrow of love (Bow and Arrow submission but the hand which usual holds the leg would rub her opponent pussy instead)
Pleasure gate : (hell's gate / gogoplata but she puts her opponents head below both her legs so her opponents face pushed into her pussy)
Appearance:
Whirlpool piledriver
Wrestling outfit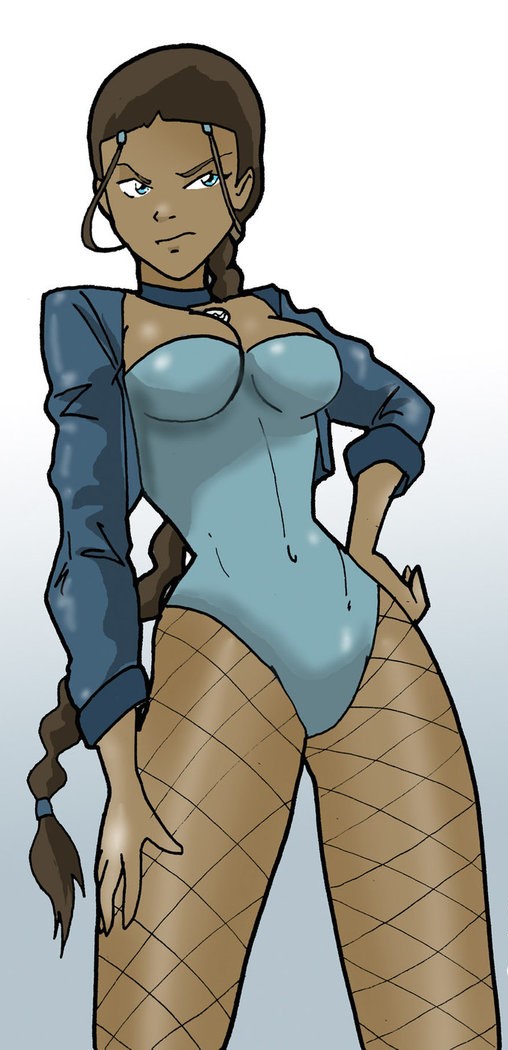 When in need of money
On the beach
Near the waterfall
Ultimate humiliation  
Personality:
She is strong in her beliefs both men and woman are equal and hopes one day her former tribe would realize this fact as well. But because of what has happen she hates males so while she does not mind showing of or giving them a show she would refuse to fight them. Her goal is to be the best in the AFW and because of this she hates to lose or seem weak but loves to humiliated and show everyone just how weak her opponents truly are in her eyes.
Past/History:
Kaiala was born the eldest of her village leader but after her younger brother was born at the age of 14 she was told she could no longer learn to be a warrior or anything else what the people of her tribe believes only a man can learn. Upset and angry because of this Kaiala would not stop and she soon would sneak off to the nearby city where she joined a Jij jutsu school and at the age of 17 she was able to earn the purple belt. But that would be her limit as she learned she could not earn any of the other belts because of her age which caused her to seek out a other fighting sport. After a while Kaiala became a member of the city wrestling club and tried to mix her jij jutsu training whit what she learn at wrestling club into a fighting style that suit her which she believes she did at the age of 19.
During her trips to the city while she was learning how to fight she saw people were surfing and tried her hand at it and while she never would be able to go pro she did enjoy it as something she liked to do to clear her mind. Sadly this is also the thing that got her in trouble as she was caught surfing when she was 19 by one of her fathers friends and soon her father would demand she stop and if she refuse he would show her how a male was taught not to do something which was forbidden by the tribe.
She would refuse to stop and when her father when to attack her she quickly beat him and then humiliated him in front of the tribe as she would get her stuff and leave never to return as the only thing she did like that was taught to woman was dancing she would use that to make money and when a strip club would hold a wrestling night for price money she would join and usual win which was how the AFW found her and asked her to join which she did and now is ready to show just how good a fighter she is.
AFW Information
Relationships:
Friends:
Allies:
Rivals:
Enemies:
Crushes:
Record: 2 matches
Wins: 2
Loses: 0
Draws: 0
Match History
Normal match vs Diabolica.Result victory
Sex on a beach match vs Bella Antonia.Result Victory
Normal match vs Sandy White.Result Victory



Posts

: 4647


Join date

: 2013-07-28


Age

: 28


Location

: netherlands




---
Permissions in this forum:
You
cannot
reply to topics in this forum