Champions & #1 contenders
Serious apologies to everyone....
Mon Mar 19, 2018 1:59 am by Cy_Man
To those who I RP with, I just want to say that I am terribly sorry for all my delays that I constantly do. I just have been SO unbelievably busy as of late that I hardly have any free time to be able to attempt to make posts to our threads. I really needed to get his off my chest badly, and it makes me feel like a complete piece of shit for doing this all the time. If you don't want to RP with me, I completely understand, there should be no reason or excuse for me to have to keep you waiting …
[
Full reading
]
Comments: 1
Explanations and Apologies
Sun Mar 18, 2018 10:02 pm by acuya
Okay, so.
As some of you may have noticed, the Entropy Title Match from last year's Summer Splash has come to an abrupt conclusion.
The reason for this is because my match with Lies was taking too long, and with the next Summer Splash coming up, the Entropy Belt needed to be put in play for this year.
I won't get into the specifics of WHY that happened, suffice to say it ultimately comes down to my fault, I think. For those who haven't been here long, back in the day, I had a problem with …
[
Full reading
]
Comments: 1
A match for Takeichi
Mon Mar 12, 2018 7:31 am by GrandAkumaShogun
Since both Imai and Takeshi are currently involved in matches I was wondering if anyone is interested in taking on my first wrestler I made for here, Takeichi Mori. His profile says he's a jobber but I intend to change that and hoping a match can help with that. Anyone interested please get in touch with me on here in a pm.
Comments: 1
Page 1 of 6 • 1, 2, 3, 4, 5, 6


More Superhero films than you can shake a stick at, (Civil War, X-Men, Batman/Superman, Suicide Squad),
more sci-fis than you can warp out of, (Star Trek Beyond, Rogue One, Independence Day 2),
and plenty loads of other stuff, (Warcraft, Zoolander 2, Finding Dory),

let me open the floor now and ask you, what's your most anticipated film this year...and why is it Deadpool?

_________________




Posts

: 3424


Join date

: 2015-07-24



_________________
AFW Discord Room Chat
The Storm Tournaments
My Wrestlers and some notes



Posts

: 3760


Join date

: 2015-05-28


Age

: 29


Location

: Eye of the Storm






Posts

: 17165


Join date

: 2011-02-17


Age

: 25


Location

: The Root



Probably Kung Fu Panda 3.

... I'm not really a movie guy, okay?
_________________
Friction Roster:
(K for Kawaii)
+ Two & B, sprites coming soonTM



Posts

: 3448


Join date

: 2013-08-10


Age

: 67



Probably Independence Day 2. Rogue One looks like crap, and as much as they're swearing that the trailer isn't representative of the movie, I honestly don't know if I can trust Star Trek Beyond. As a fan of both of those franchises, I'm really nervous about this year.
_________________
Okay, one more thing here. I'm sure most of you have noticed that I suck and the old Daaharu who could finish a thread in three days is gone now. But even so, I shouldn't be leaving threads for more than a week, and that has been happening with alarming frequency lately. So, please, if I have not replied to our thread in the last SEVEN DAYS, please LET ME KNOW on here or on Trillian so that I can suck a little bit less and not leave you hanging for a month.

Officially caught up to my AFW replies on February 9.



Posts

: 8767


Join date

: 2012-09-24


Age

: 23



Isn't the Rogue one trailer just kinda, nothing happens ? Cause it's a teaser trailer ?

Like it's just a Tie fighter that flies through a forest with the voice of Alec talking over it and a shot of the death star.

_________________




Posts

: 17165


Join date

: 2011-02-17


Age

: 25


Location

: The Root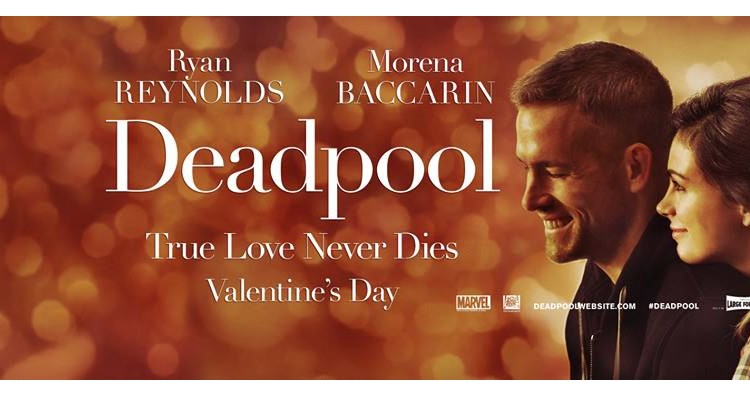 Posts

: 4295


Join date

: 2014-10-23



I want to say Batman vs Superman because that is all kinds of awesome in theory. But I just can´t. Because of Ben Affleck. I think the man is massively overrated and even won an Oscar while Leonardo Dicaprio who was all kinds of awesome in movies like Django Unchained or Blood Diamond(fingers crossed for the Revenant) did not, which always baffles me whenever I think about it. He´s a mediocre popcorn actor, nothing more, nothing less. I don´t even know the guy who plays Superman, no name actor wants that role, which makes me wonder why. Christopher Reeves was good as Superman, but it wasn´t a never to reach again performance either.

Kind of meh about Star Trek. Reboots almost always bore me.

Star Wars. Hm. Always a good candidate. Too bad that I have zero interst in the Han Solo Spinoff after the last SW movie, and don´t know about Star Wars right now.

I will probably watch Deadpool because of Ryan Reynolds. He is my antidote against Ben Affleck.

My vote goes to Civil War, because Marvel always delivers good stuff lately.

_________________
Friction:
Tessa "Harrier" Price
Barb Wire(Tag Team)
Kelly "Pony" Flowers(Kawaii)
Anja the Raven
Amaya the Maiko(Kawaii)
Senior Officer Ise
Gina "the Brat" Lees

Blog:
Blog and Flock



Posts

: 6023


Join date

: 2011-11-16



Civil War, and Rogue One.

Civil War for obvious reasons, and Rogue One for the return of DARTH FREAKING VADER!!!!!!



Posts

: 3146


Join date

: 2015-05-05


Age

: 24



Batman/Superman is the most anticipated

More excited for Civil War tho.



Posts

: 9623


Join date

: 2009-08-19


Age

: 25



Page 1 of 6 • 1, 2, 3, 4, 5, 6


---
Permissions in this forum:
You
cannot
reply to topics in this forum